Bandai Namco revealed a pair of Kingdom Hearts Tamagotchi models as part of the series' 20th-anniversary announcements. The Tamagotchis come in Dark Mode and Light Mode variants and include 20+ characters, such as Sora, Kairi, Donald Duck, and more.
The Kingdom Hearts Tamagotchi models will be part of the Tamagotchi Nano line, making them a touch smaller than the standard model. Preorders are available from Bandai until May 5th for 2,530 yen (~$20) and are expected to Release around October 2022. Sadly, there is currently no listing for the product on the US site.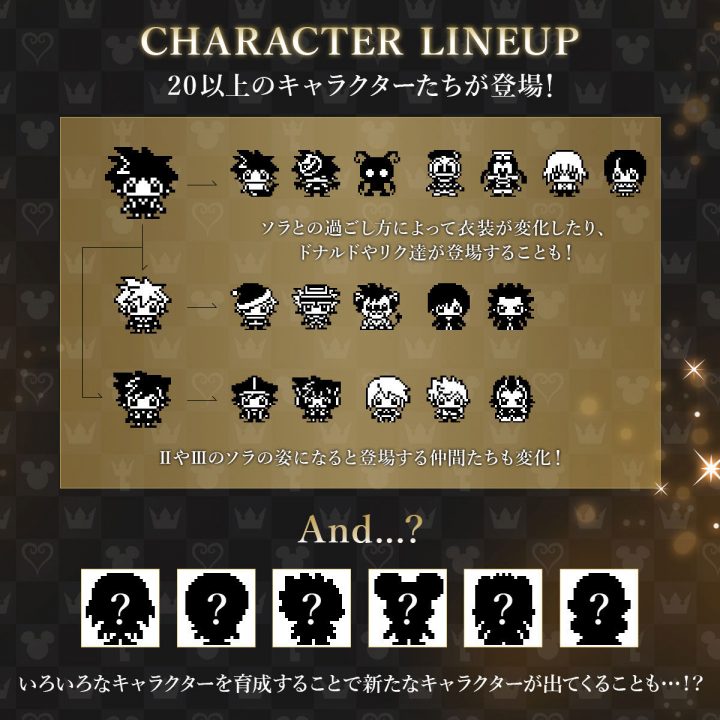 Bandai is running a poll to determine the last two heartless characters to add to the Tamagotchis, so be sure to vote if you've got a favorite!
For more Kingdom Hearts news and all things RPG, stay tuned to RPGFan.
Source: Siliconera