Sean Schafianski, saxophonist, producer, and purveyor of so many awesome RPG VGM covers, has a new EP called The Mementos Sessions: Music from Persona 5. Here's a bit of background from him on the Bandcamp page.
Hello everyone! I am proud to present the culmination of my time at Berklee College of Music. This EP was my Thesis project and a labor of love. I'm excited to get this out into the world and I hope Persona and Jazz/Fusion fans alike get something out of this album!
"Last Surprise" is the first song covered on the album, which, aside from Bandcamp, is all on YouTube, Spotify, and Apple Music. Enjoy!
Having listened to the songs, I think "labor of love" is a very apt way of describing this collection. Here's the full track list for reference.
Last Surprise (feat. Myranda Polk)
No More What Ifs (feat. Claire Mulvaney)
The Whims of Fate (feat. Maria Wirries)
Price
Beneath the Mask (feat. Claire Mulvaney)
"No More What Ifs" is my favorite Persona 5 tune, and I believe their cover did it justice. Speaking of covers, our own Steph Sybydlo illustrated the exceptional album art for this one. Everyone involved really brought their A game for this.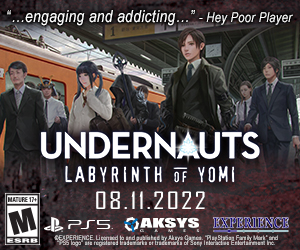 Sean's discography explores a wide range of genres; we've reviewed some of it if you'd like to learn more, and even had him as a guest once on Rhythm Encounter. You can find his music on Spotify, Apple Music, and Bandcamp. For more Persona 5 and general VGM coverage, pretend you've got RPGFan's calling card and expect more news from us!