Well, it's good to be back! My hand had a bit of a tumble, and it hurt so much I had a fumble, and it all took place between a rock and a hard… er, place. I was climbing one of those artificial rock walls I love so much, and then I fell! And now I've learned, at age 34, that text-to-speech can assist me when needed.
Please don't worry! Fearless leader Mike would have kept things going in my stead, of course, but there was no need! So, here we are. Oh, and there are RPGs coming this week, aren't there? It's a strange week, though, because there are several new releases and not a single port. I can't remember the last time this happened — can you?
That was technically rhetorical, but if you leave a comment with the exact week we had new games and no ports, I'll uh… love you, I guess?
---
Sea Horizon – May 2nd (Windows)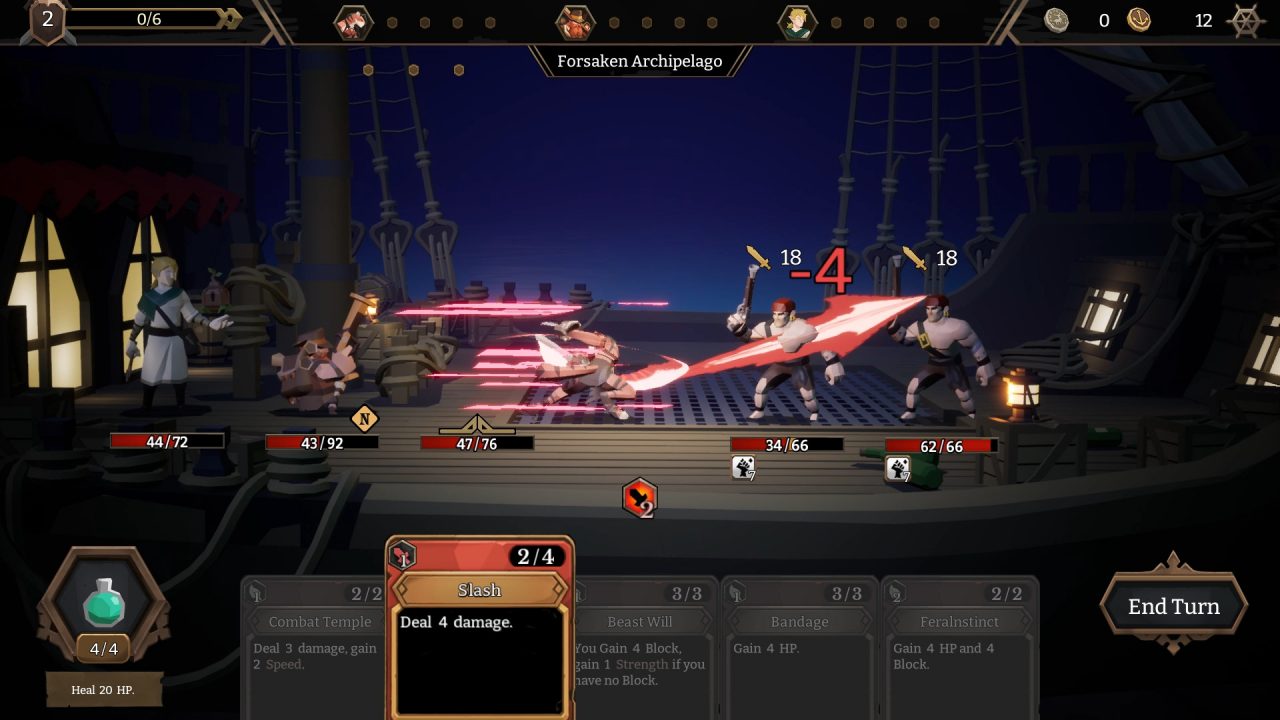 It's a good week for roguelike fans, as our first entry honorably exemplifies. Or perhaps dishonorably? I don't know — are you one of those folks who thinks pirates have their own code of honor? Because I'm totally getting pirate vibes from this game.
That's not to say it's a pirate game, mind you. Sea Horizon is open enough to let you be who you want to be, all aboard a ship on the high seas. Just be mindful during your exploration of the archipelago world of Myrlhyn (hey, is that pronounced like marine?) that a dark fiend lurks in the distance, looking to invade the land. Well, the water with bits of land. You know what I mean. Geography is my strong suit.
---
Age of Grit (Exiting Early Access) – May 3rd (Windows)
Age of Grit has been out for a while… or it hasn't. It's a matter of perspective, right? The game, with its wild West setting chock-full of airships (oh my god, I need another Wild ARMs game now), was in Early Access for nearly three years. Developer IQ Soup cites Joss Whedon's beloved Firefly as inspiration, and this draws my attention quicker than a revolver at a high noon showdown.
There may be cause for concern, however. The Early Access blurb on Age of Grit's Steam page still mentions confidence in a "Q4 2020" launch. It strikes me as a bit odd that this hasn't been updated — maybe it can't be? I don't know; I'm no Steam guru. Some of the Early Access reviews, even recent ones, also mention a ton of clunkiness. On the other hand, other players recommend Age of Grit through and through! Color me curious, at least.
---
Loot River – May 3rd (XB1, XSX, Windows)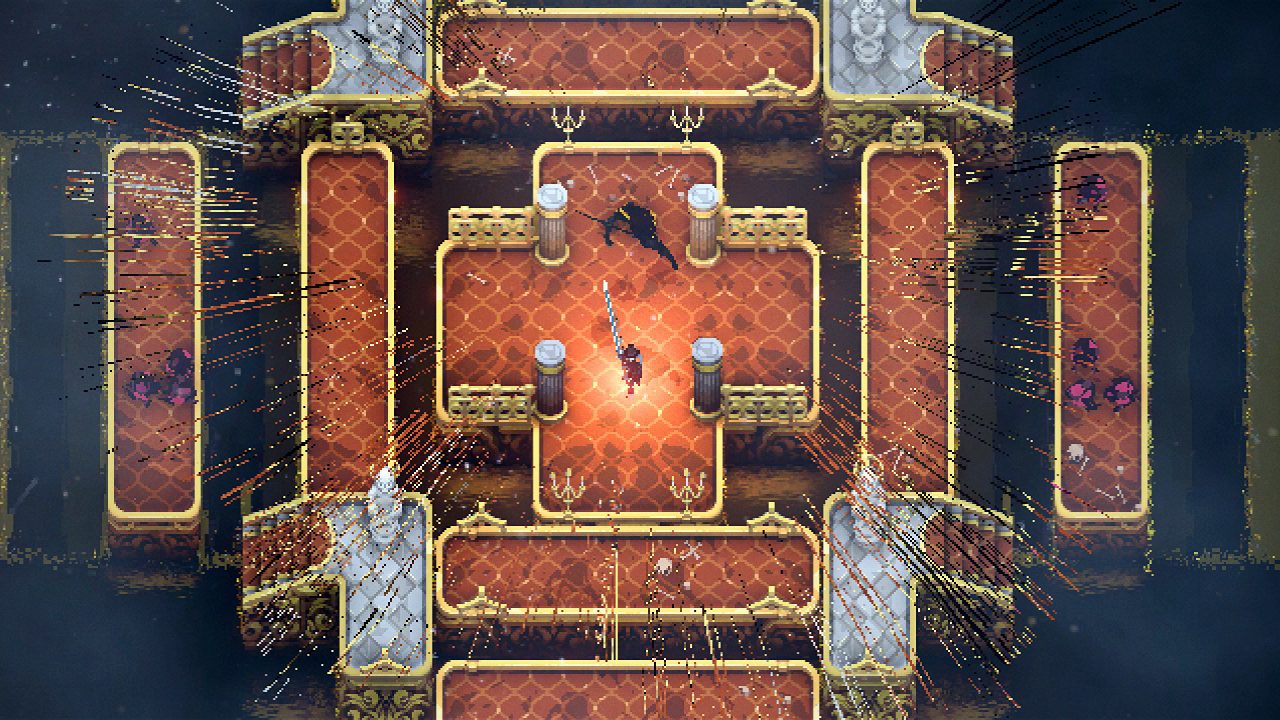 Procedurally generated labyrinths? Check. Dungeon-crawling action? Check. The developers themselves describing their game as a roguelike? Of course. Loot River has all the usual trappings of this popular subgenre, but it stands out for a single, simple, and perhaps a genius twist: block-shifting.
The whole thing is an exercise in block puzzles as you delve ever-deeper into ancient catacombs while battling beastly monsters along the way. It's not going to win over any gamer whose nightmares include 2D Zelda, but for those of us who can never say no to a good puzzle-within-an-RPG-within-a-puzzle experience, I have a good feeling about Loot River.
---
Best Month Ever! – May 5th (Switch, XB1, PS4, Windows)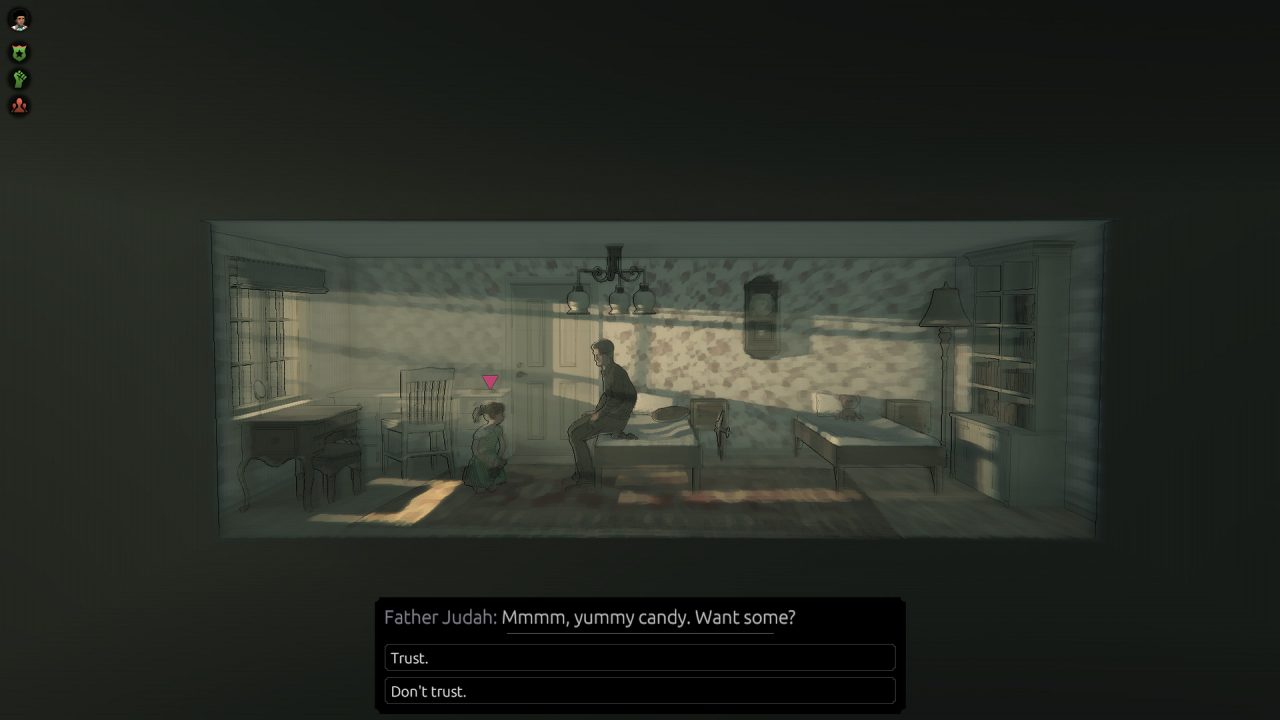 "Your choices matter!" screams the description box for the point-and-click adventure game Best Month Ever! Considering that a mother and her son are involved in this, she is taking him on a road trip where he will have to learn to navigate "the often cruel modern world" (developer's words, not mine!), I think this is gonna pull on a few heartstrings.
Set in the 1960s, Best Month Ever! looks like more of a getaway movie than a sweet little summer road trip that we've all dreamt about taking. So, that doesn't sound like the best month ever to me! Oh well. Perhaps at least one of the nine endings will lead to some happiness.
---
Citizen Sleeper – May 5th (Switch, XB1, XSX, Windows)
"Roleplay in the ruins of interplanetary capitalism." Oooh, you have my attention. This is likely the week's big hitter for me. I'm so glad Citizen Sleeper is coming to Xbox hardware as well as Switch and PC because it looks like an excellent grab for Series X (or S). You take on the role of an escaped worker who now exists on the fringes, and wow, yeah, they say the best sci-fi has something to say about real-world society. Here's hoping developer Jump Over The Age has delivered on that front because the premise sure sounds like they've tried.
---
Warhammer 40,000: Chaos Gate – Daemonhunters – May 5th (Windows)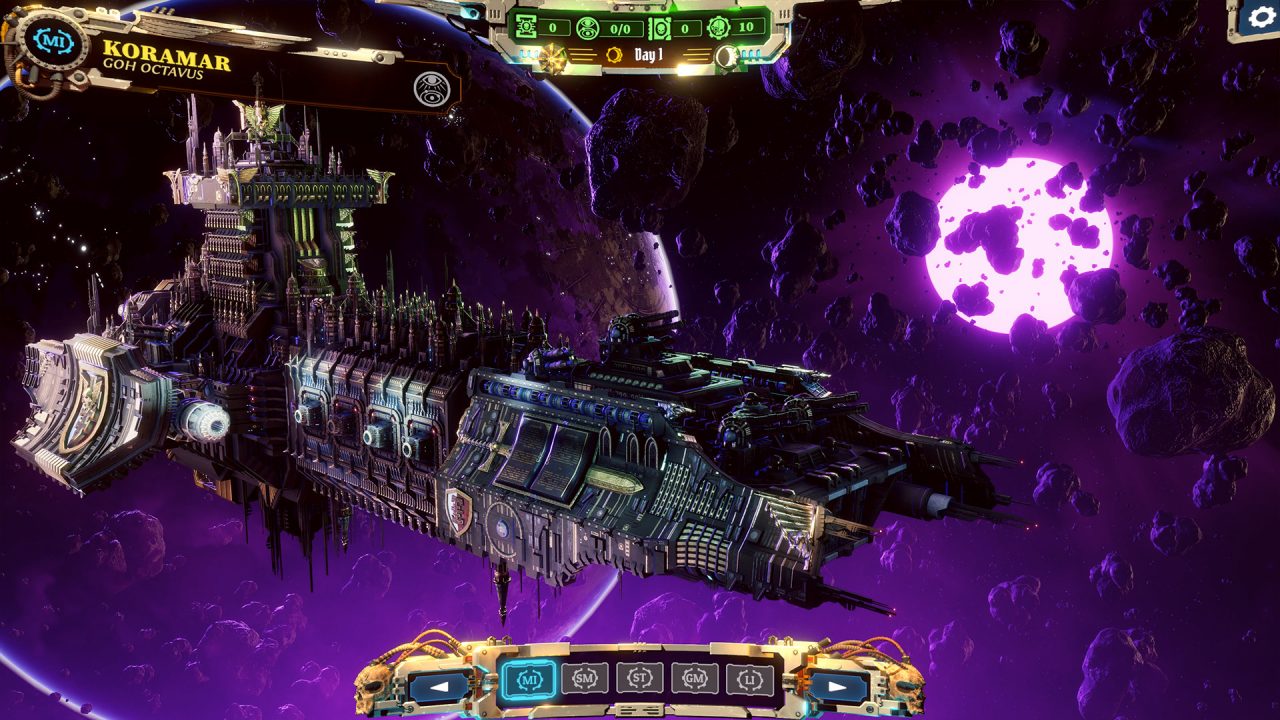 I'll be the first to admit I don't know much about the Warhammer universe. Even the 40k side has never sucked me in, or perhaps it's fairer to say I've never given it a chance. Maybe it's too military for me? I'm not sure. But every time a new game comes out waving the franchise banner, I remember that I intend to give it a shot someday.
Publisher Frontier Foundry touts Warhammer 40,000: Chaos Gate – Daemonhunters as a cinematic and story-driven turn-based role-playing game. Players assume command over a pretty important faction in the lore. The Grey Knights certainly sound the part, being described as "armored in faith" and "shielded by devotion." Oh, and most tellingly, "humanity's greatest weapon." Why do I suddenly have the urge to replay Dragon Age: Origins?
---
Yaengard – May 5th (Windows)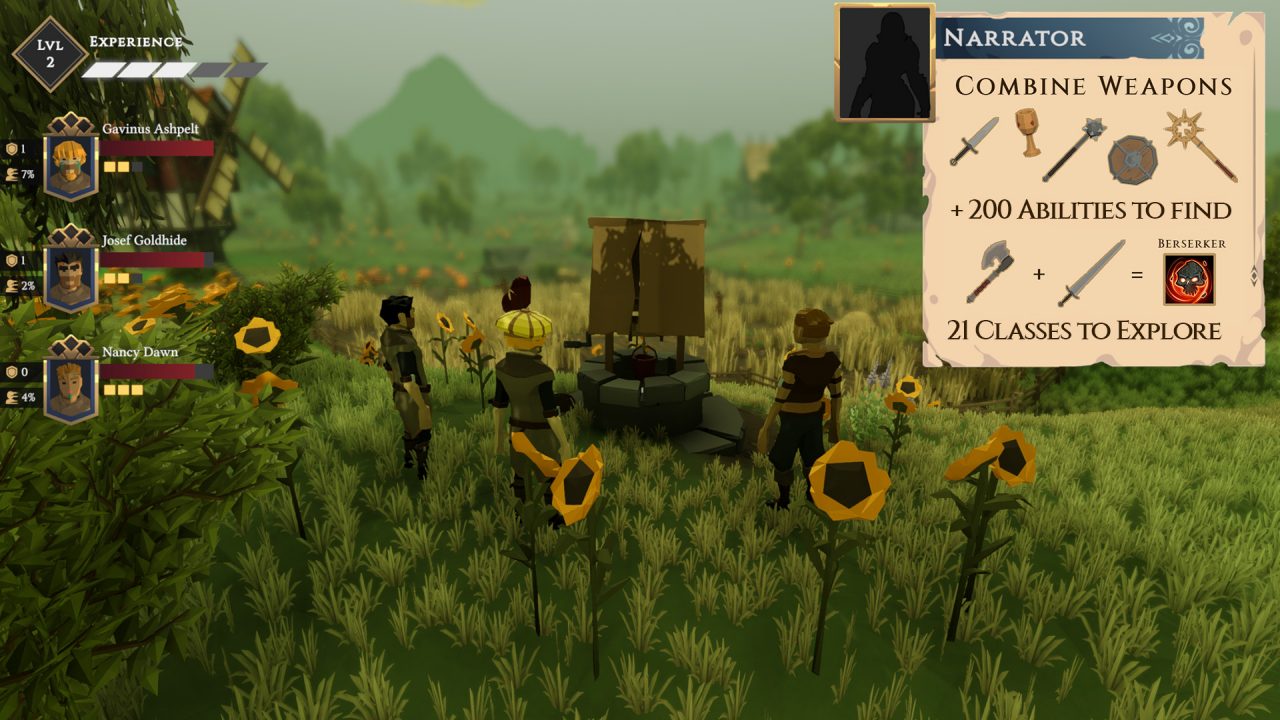 We'll top things off this week with Yaengard, a PC-only turn-based epic fantasy RPG inspired by the likes of Dungeons & Dragons. If classes are your jam, know that Yaengard sports over 20 of them. If you haven't gotten enough loot with a veritable river's worth in that other game, know that there are heaps more right here. And, if you're hoping I'll have a meaningful third sentence here, know that I do not.
All things considered, Yaengard strikes me as a fairly conventional contender in the D&D-esque sphere, but that's not a bad thing. If Planeshift Interactive has crafted something customizable and fun, hungry players will flock to this game's titular realm.
It's OK that I just wanted an excuse to type titular, right?
---
And there we have it. Another week down.
This is a funny one for me. This particular week, I mean. Not for the games, but for other facets of my geeky fandom passions. May 4th is famously referred to as May the Fourth, as in one big Star Wars joke. I'm excited to see what the future holds for that franchise, and the upcoming Obi-Wan Kenobi series debuting at the end of the month looks fantastic.
Yet, during this auspicious week of May the Fourth, a brand-new Star Trek show with a ton of hype behind it debuts over on Paramount Plus. It's called Star Trek: Strange New Worlds, and it stars the talented Anson Mount as Captain Christopher Pike, the captain of the Enterprise who preceded Kirk. We met Mount's rendition of Pike, alongside Ethan Peck's Spock and Rebecca Romijn's Number One, during the second season of Star Trek: Discovery. Even folks who aren't too keen on Discovery largely agreed these three were born for their own show, and, well, now… Look, I don't care if Trek means literally nothing to you — check. Out. These. Opening credits.
All right, my wrist hurts. Much love to you all. Small bites when eating. Be excellent.