Just like Crazy Eddie slashing his prices and passing the savings on to you, Spike Chunsoft is holding a massive sale on most of its games—lots of stuff below 50% off. Folks with North American and/or European PlayStation Network and/or Nintendo Switch eShop accounts can nab these titles on the cheap until August 17th.
Nintendo Switch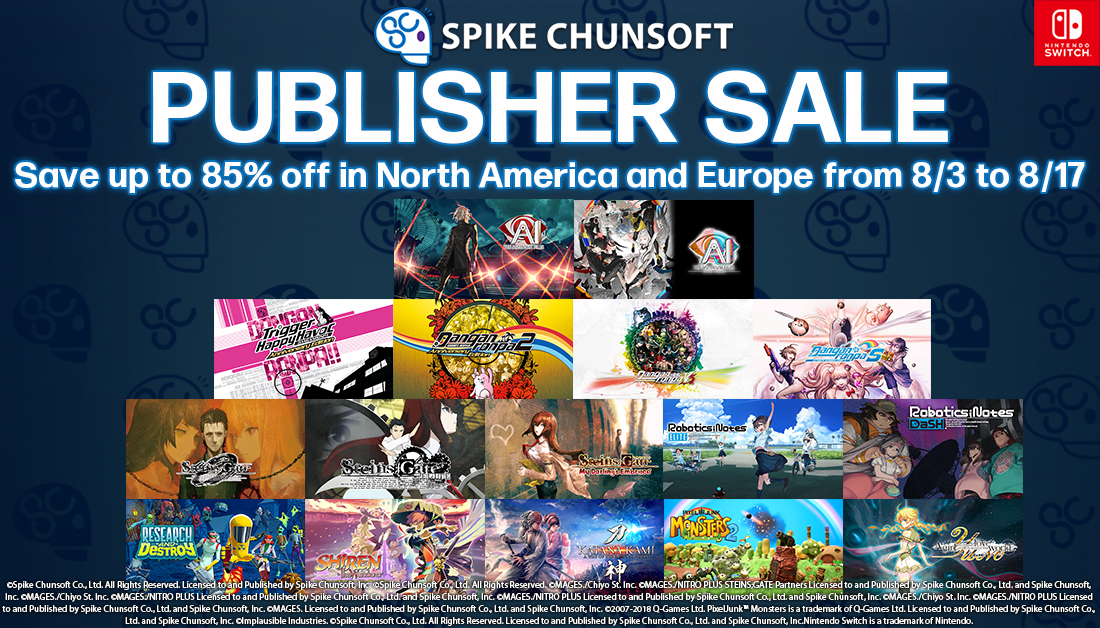 PlayStation 5 and 4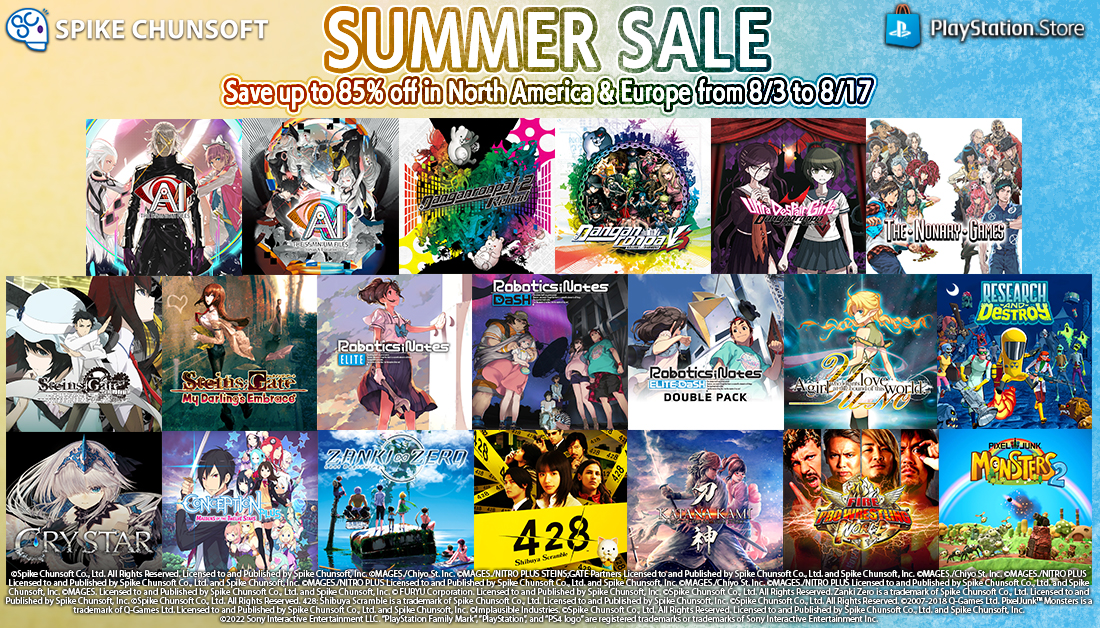 That's… a lot of visual novels/adventure games/RPGs, which are indeed Spike Chunsoft's bread and butter. Granted, I've only listed the games that we cover on the site. What do I think? Start with Danganronpa or Zero Escape, as those two series serve as great introductions to the adventure genre. 428: Shibuya Scramble? A can't-miss affair in my opinion. Shiren the Wanderer? I'm wondering why you haven't picked that up yet!
Stay tuned to RPGFan for more Spike Chunsoft and sale news!