During the Pokémon World Championships that took place in London from August 18th to the 21st, a new trailer for Pokémon Scarlet and Violet was revealed, giving us our first look at a brand-new Pokémon called Cyclizar and information on competitive play.
Cyclizar
Category: Mount Pokémon​
Type: Dragon/Normal​
Height: 5'3″
Weight: 138.9 lbs
Ability: Shed Skin

Cyclizar has lived in many households in the Paldea region since ancient times. It has a mild disposition, and people riding Cyclizar are a very common sight. It appears Cyclizar don't mind being ridden because the warmth of a rider helps stave off the cold.
Pokémon Scarlet and Violet Competitive Play
The trailer also gave us our first insight into how the Pokémon Video Game Championships will work in Pokémon Scarlet and Violet, including information on ranked battles and new held items, some of which could cause quite a stir in the competitive scene.
Ranked Battles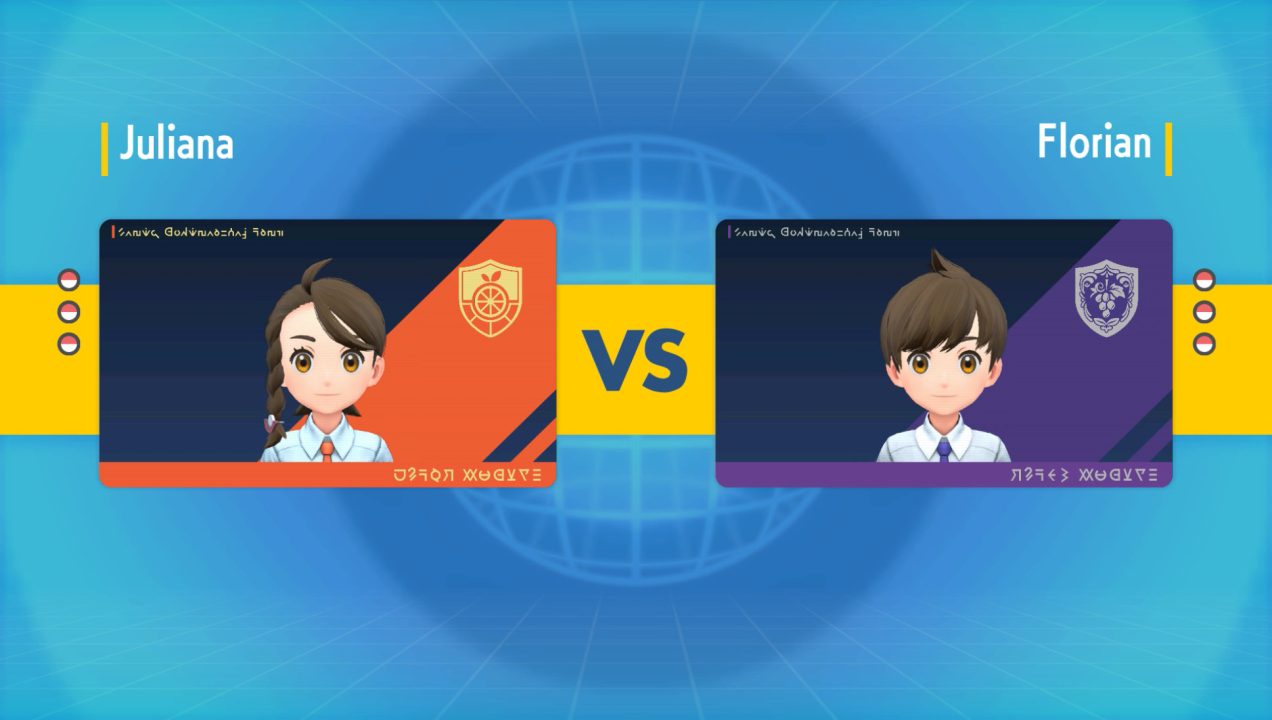 Ranked Battles, which players have had the chance to enjoy in Pokémon Sword and Pokémon Shield, will be returning in Pokémon Scarlet and Pokémon Violet. Players will also be able to take on battles in modes like Casual Battles and Online Competitions as well.
New Held Items
Mirror Herb – This herb will allow the holder to mirror an opponent's stat increases and boost its own stats–but only once.

Covert Cloak – This hooded cloak conceals the holder, protecting it from the additional effects of moves.

Loaded Dice – If a Pokémon holding this item uses a multistrike move, that move will be more likely to hit more times.
Pokémon World Championships Results
The 2022 Pokémon World Championships marked not only the return of large-scale Pokémon competitive events since the start of the COVID-19 pandemic but also the first time that five different games have been featured in the competition. Alongside the usual Pokémon Trading Card Game and VGC events, Pokémon UNITE, Pokémon Go, and Pokkén Tournament DX each had their own tournament bracket. The results for each of these brackets are as follows.
Pokémon Trading Card Game

Masters Champion – Ondrej Skubal (CZ)
Seniors Champion – Liam Halliburton (US)
Juniors Champion – Rikuto Ohashi (JP)

Masters Champion – Eduardo Cunha (PT)
Seniors Champion – Yasuharu Shimizu (JP)
Juniors Champion – Kosaku Miyamoto (JP)

Pokémon GO

Masters Champion – Robert "DancingRob" Waßmer (DE)
Seniors Champion – Maxwell "MEWeedle" Ember (UK)

Pokkén Tournament DX

Masters Champion – Davon "Shadowcat" Amos (US)
Seniors Champion – Reuben "Fruitprime" Staples (UK)

Pokémon UNITE

Masters Champions – Sean "SLASH" Tucker (US), Kihyun "KYRIAOS" Lee (US), William "OVERLOARD" Byrnes III (US), Nicholas "JUNGLEBOOK" Kim (US), and Angelo "ELO" Huang (US)
---
Pokémon Scarlet and Violet release exclusively on the Nintendo Switch later this year on November 18th. For more information, make sure to check out RPGFan's previous coverage. Our article breaking down the latest Pokémon Presents is an excellent place to start.
For future updates on Pokémon Scarlet and Violet, make sure to keep an eye on our news feed.