I've got some exciting news to share this week! After a lot of back and forth, I finally decided to buy myself a Steam Deck. I've been wanting to get back into the PC ecosystem for some time and with Valve's handheld now being readily available (delivery within one to two weeks), it felt like the perfect opportunity to jump in.
I realise it's not quite a fully-fledged PC, but I like Valve's console-like approach to the system. It feels like a nice middle ground between being able to tinker with the device and not having to deal with component compatibility issues and drivers. I've built PCs in the past so I know how to deal with all that stuff, but I just don't want to anymore.
The system being portable is also a major reason behind my decision to go with the Steam Deck over a PC. Not only can I take it on the go with me but also it means I don't have to endure the hassle of bringing a PC tower home during uni holidays.
I mainly bought it to play indie games that aren't on consoles I already own, but I'll admit I'm very excited to sink many hours into modded Stardew Valley. I'm particularly pleased that my farm will now be able to have a virtual version of Otto, my black lab whom I miss very much.
Theoretically, I'll also be able to play some of Microsoft's RPGs like Fable and Starfield now. We'll have to see how that works in practice, though, as I'd assume performance with future AAA games may be a bit dicey to say the least. At the end of the day, it's a handheld system so I'll be more than satisfied if I can get a stable 30 fps in those games.
Another cool feature of the Steam Deck is that you can stream PlayStation games. Now, I don't know about you, but playing Final Fantasy XVI in bed does sound pretty great!
All in all, I'm just really looking forward to playing around with the system and seeing what it can do. I'm obviously a little late to the party so I've spent a fair chunk of my downtime this week watching Steam Deck videos. I find that its capabilities are honestly really impressive, especially for its price point.
I'll stop talking for now because I've already rambled enough for one day. Instead, let's take a look at the RPGs coming this week.
---
Potionomics – October 17th (Windows)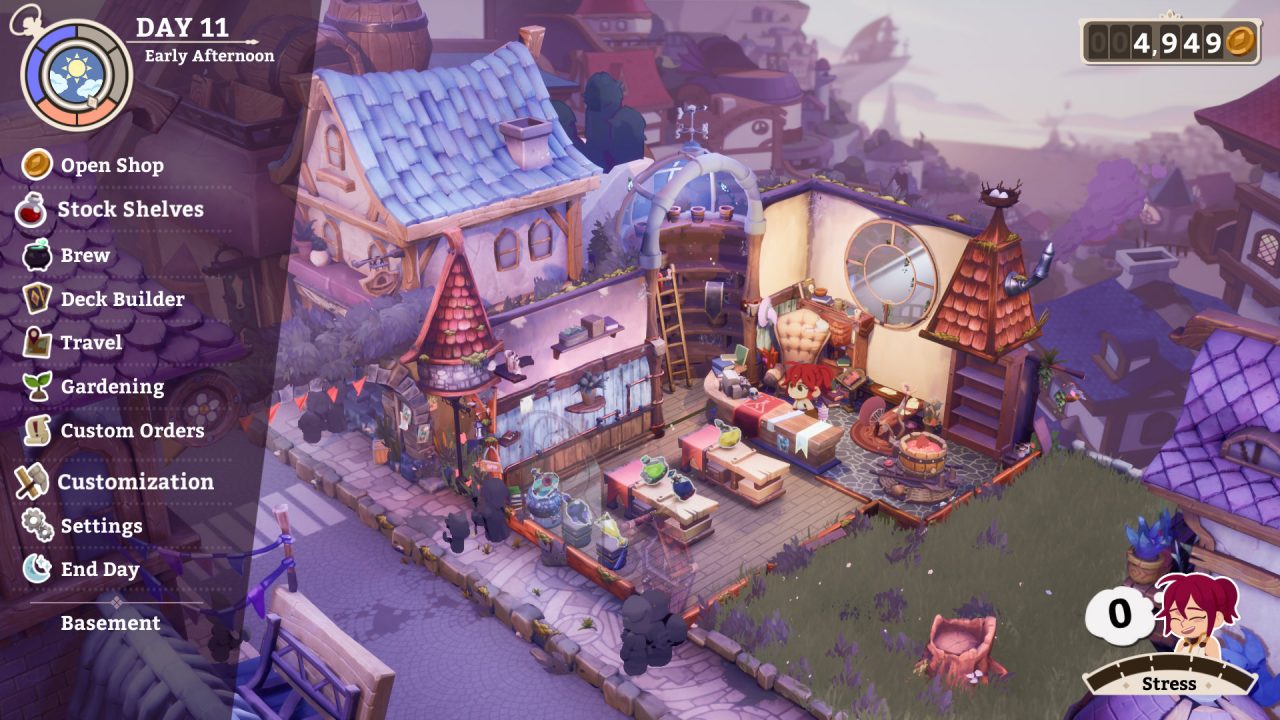 First up this week, we have Potionomics from the folks over at XSEED Games! The title is an adorable-looking deck-builder and shop simulator. You'll play as a young witch named Sylvia who inherits her uncle's potion shop following his passing.
Sounds perfect right? Well, there's a catch. Your uncle was also kind enough to leave you all his debt. Things in the real world often don't go smoothly and it seems that's not different in the fantasy land of Potionomics.
Of course, you're going to have to work hard to keep your humble establishment afloat. Source the best ingredients, brew the perfect potions, decorate your shop, and negotiate with customers successfully and you'll be running a business Sylvia's uncle would be proud of in no time.
Work hard and play hard though, right? After a hard day at the shop, it's important to let loose and nothing beats mingling with the locals. Potionomics allows players to befriend and romance other local vendors. If you're lucky they might even help out with the store or teach you some new haggling strategies.
---
The Last Hero of Nostalgaia – October 19th (XSX, XB1, Windows)
Nostalgia meets Dark Souls?
Yep, you heard that right. The Last Hero of Nostalgaia is a dark fantasy action RPG Souls-like set in a world that celebrates those times we view through rose-tinted glasses.
Nostalgaia, the world of video games, is on the brink of collapse and it's up to the "most hideous pixelated hero" to ever grace the realm to put a stop to it. Just like a Dark Souls game, you'll have your "hard but fair" combat. Unlike the aforementioned title, you'll have a cynical narrator berating your every move as you take on these difficult foes.
Hmmm, the idea is fun but I do wonder how that will play out in practice. I won't pretend to be well-versed in the Souls series, but I've taken on some difficult bosses in my time and I don't think I'd be that happy with the game narrator making wisecracks about my performance.
Still, it's something different and The Last Hero of Nostalgaia seems to be trying to strike its own path in a subgenre that's become rather crowded in the last few years, so I must say I admire developer Over the Moon for that!
---
The Valiant – October 19th (Windows)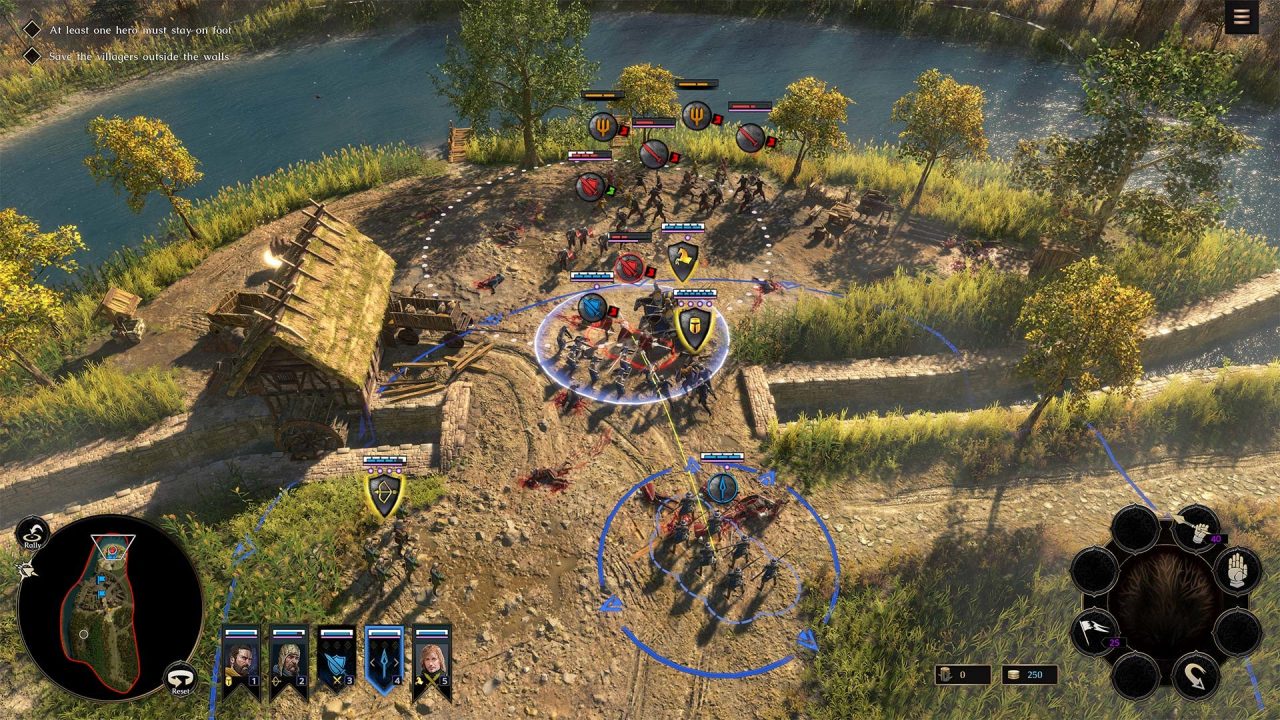 KITE Games and THQ Nordic have teamed up to bring you The Valiant, a real-time strategy RPG set in Europe and the Middle East during the 13th century.
When the title's protagonist Theoderich von Akenburg and his old friend Ulrich von Grevel discover a piece of an ancient artifact known as the Rod of Aaron, they have no idea what they're in for. After learning of the artifact's true power, Ulrich becomes obsessed with finding the remaining pieces — an event that will only result in the suffering of the masses.
As Theoderich, you must relocate the remaining pieces of the rod to prevent them from falling into Ulrich's clutches. It's a journey that will take you far and wide with many others taking up arms and joining you on your way.
Outside of the campaign, there's seemingly a wealth of other content for players to enjoy. Take on hordes of enemies in the three-player "Last Man Standing" mode or go head to head with your buddies in PvP matches; the choice is yours.
---
Batora: Lost Haven – October 20th (PS5, XSX, PS4, XB1, Switch, Windows)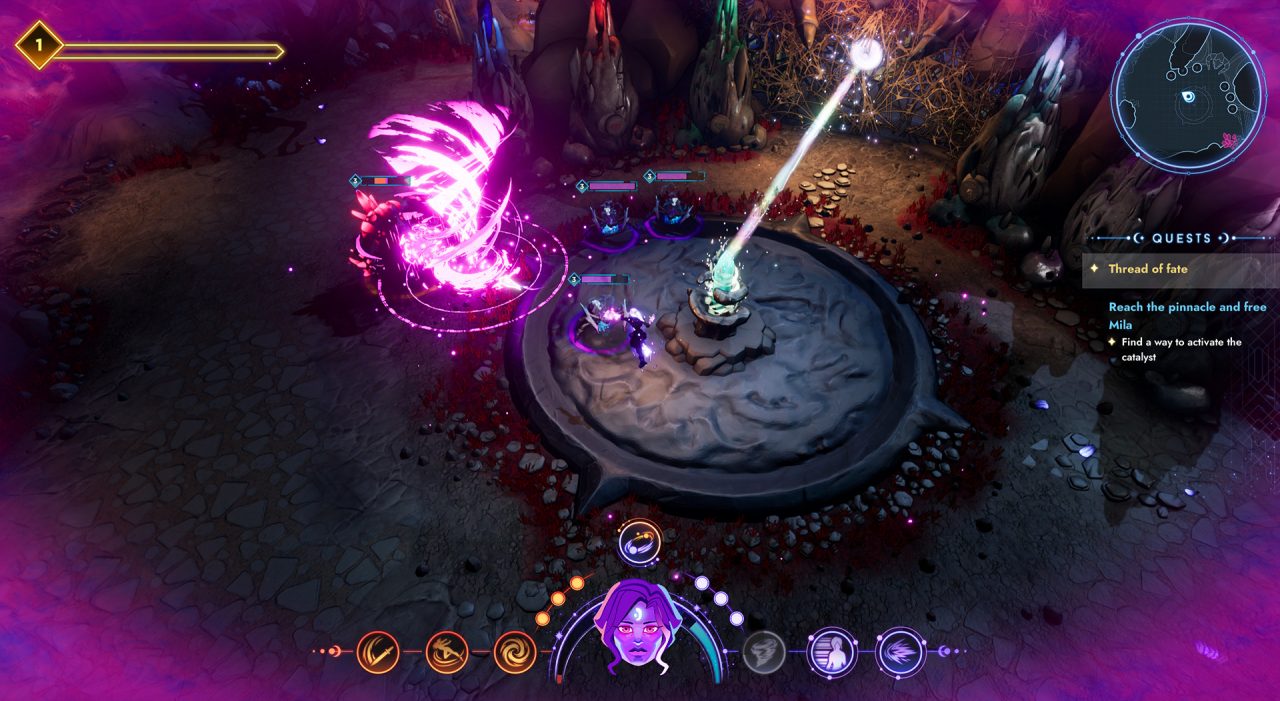 At RPGFan, there's an internal joke that there are currently way too many games set in space hitting the market. A lot of these games also look the same or have very similar premises, which results in the space theme seeming very oversaturated.
That being said, Batora: Lost Haven looks to have avoided falling into that trap. Yes, it may be set in space (technically alien planets aren't space but you get what I'm saying), but it genuinely seems rather unique. The title is an isometric action RPG that has you planet-hopping across the galaxy on a quest to save your home world from destruction.
With the survival of the human race resting on her shoulders, Avril must harness the power of the sun and the moon as she discovers new planets, takes on vicious enemies, and solves difficult puzzles all in the name of restoring the Lost Haven.
---
Mario + Rabbids Sparks of Hope – October 20th (Switch)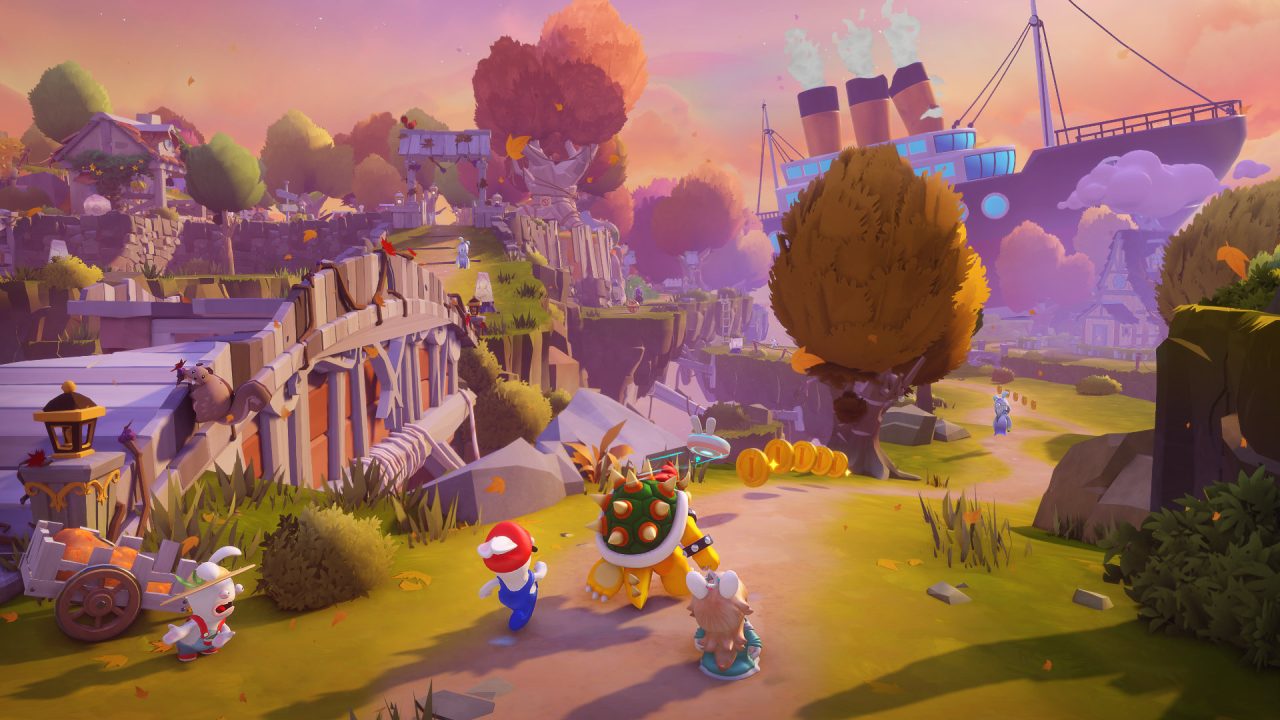 Before Mario + Rabbids Kingdom Battle was released back in 2017, I remember being pretty excited about rumors that Ubisoft was working on a Mario strategy RPG. It was then revealed that the Rabbids were going to feature in the game, and a collective groan was heard throughout the universe.
I mean, they're basically the Minions of video games…
Well, we should've all kept our mouths shut. The game was released and it was absolutely brilliant. I think it's safe to say the original is still one of the best strategy games on the Nintendo Switch.
From what we've seen of Mario + Rabbids Sparks of Hope, the sequel looks to be even better. The game looks stunning graphically, for one. To deliver more fluid gameplay, the team over at Ubisoft is also doing away with the traditional grid-based system in favour of players moving Mario and friends within a certain radius.
Those who have previewed the game seem really impressed as well. Just this morning, I was listening to a podcast where the host excitedly described his time with Sparks of Hope. Interestingly, he mentioned that he had interviewed the title's creative director, Davide Soliani, who explained that this new entry is more an iteration of the Kingdom Battle DLC than the main game itself. I haven't personally played the DLC, but I've been told by some that it's even better than the base game so Soliani's words only have me more excited for Sparks of Hope.
Unfortunately, there is one huge problem: Yoshi is not a playable character like in the first game. As a Yoshi stan, this is simply unacceptable. How can you leave the Mushroom Kingdom's most loveable character out of the game?
---
Sea Horizon – October 20th (Switch)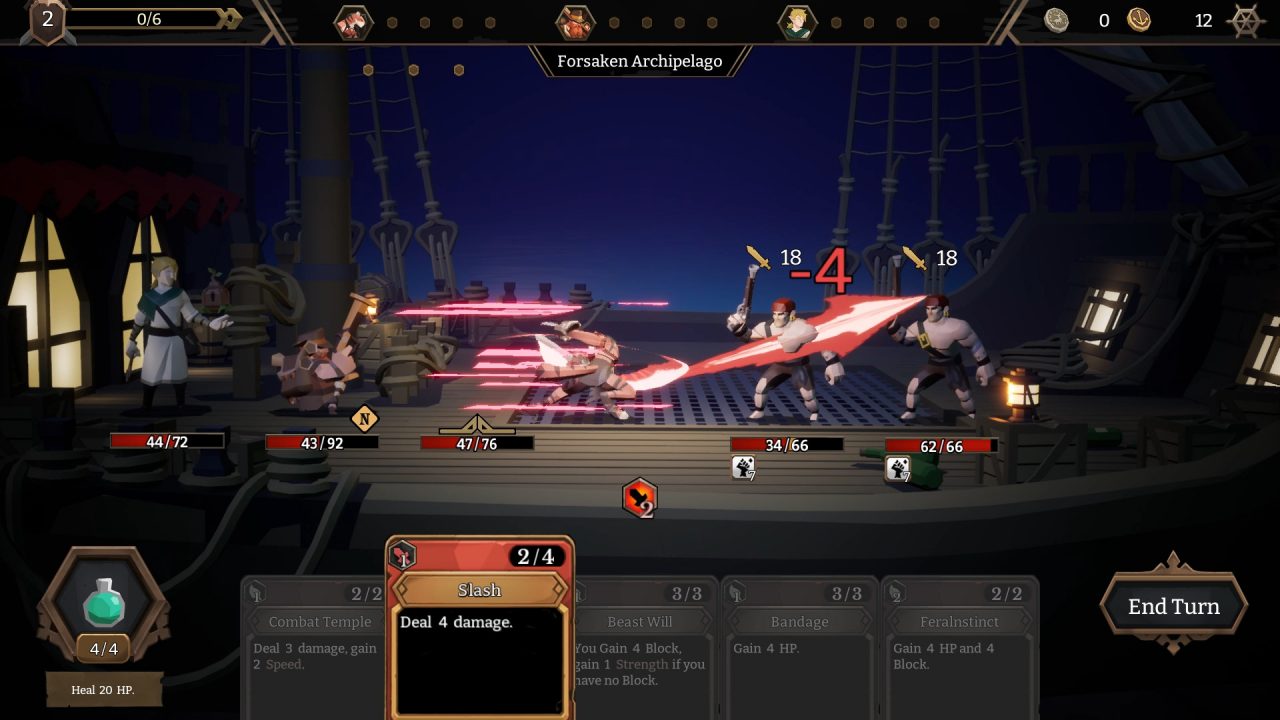 Sea Horizon is a turn-based roguelite RPG that takes heavy inspiration from tabletop games. Map traversal is presented from a bird's eye view as if you were looking down on a board game, and players must roll the die on their equipment to determine how many resources they are allowed to use in combat.
The title encourages players to think both before and during each of their journeys. Before you set off, it's important to consider which character to choose. Not only does your choice affect your skills, but selecting new characters will allow players to explore new areas of the world.
During fights, players will have to carefully consider their actions. Wielding different weapons will be more or less effective depending on your character's skills, so this must be accounted for alongside the number of available resources if you are to succeed in battle.
---
Ultra Kaiju Monster Rancher – October 20th (Switch)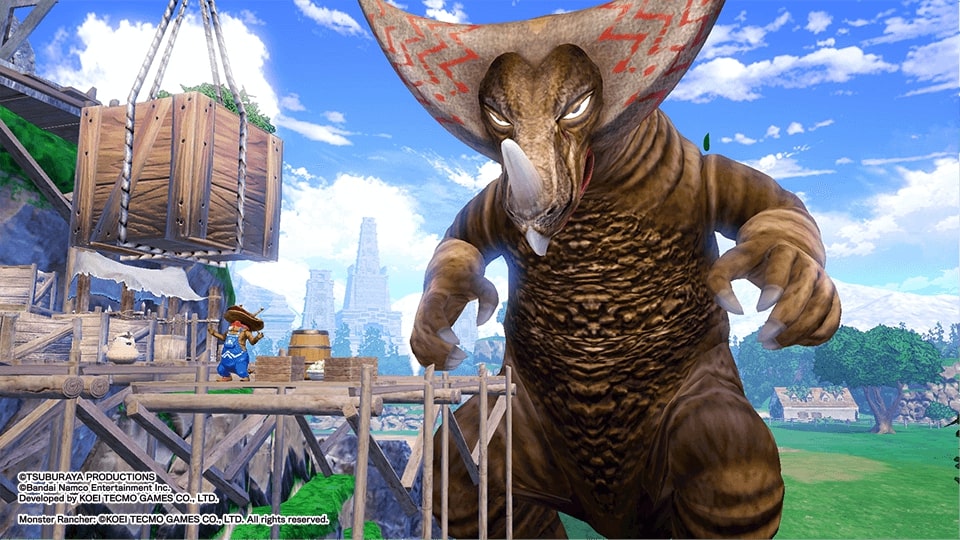 Monster Rancher meets Ultraman this Thursday to bring you Ultra Kaiju Monster Rancher!
Those of you who've played a Monster Rancher game will feel right at home. Ultra Kaiju will retain the monster taming and breeding features the series is so well known for, but this time with giant Kaiju from one of Japan's most popular tokusatsu!
Once you trained up the perfect monster, you'll be able to take your new pal into a battle of gigantic proportions.
Each of the 200+ monsters featured in the title can be obtained by using keywords or NFC-enabled devices. The Japanese release of the game will retain the series' signature gimmick of creating monsters through music soundtracks. Unfortunately for all of us, the feature will not be included in the Western release.
---
Gotham Knights – October 21st (PS5, XSX, Windows)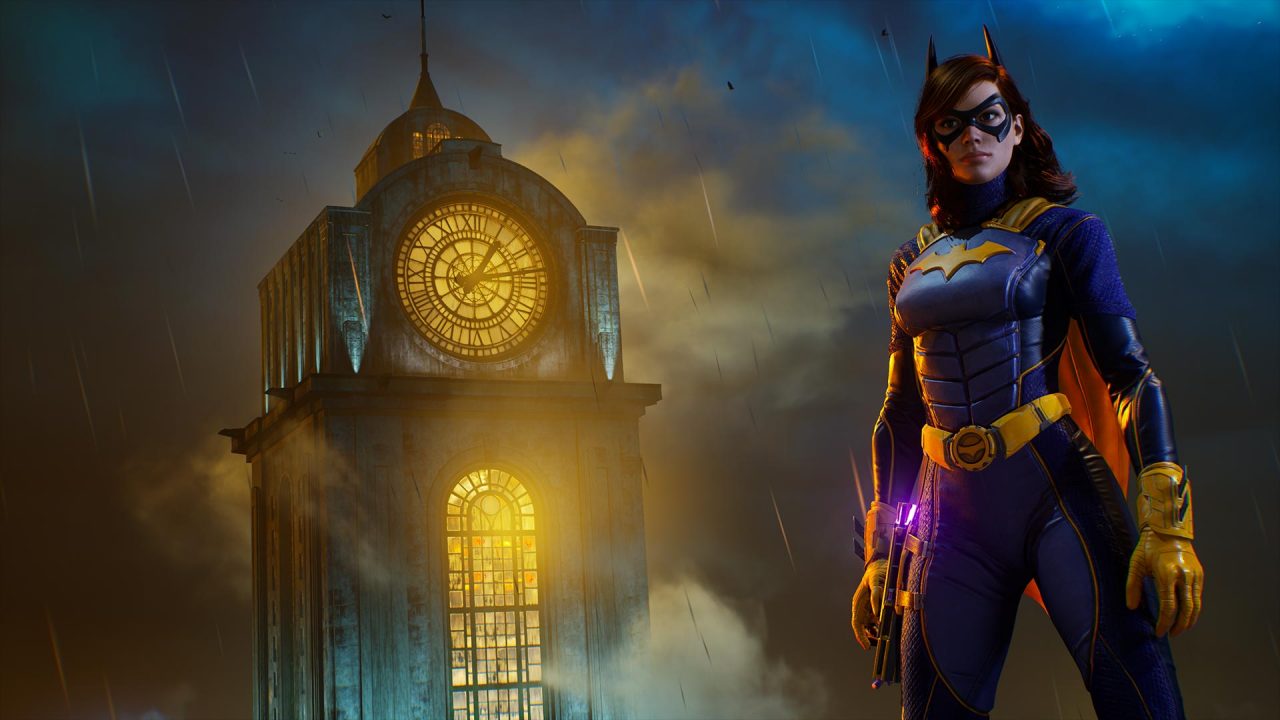 WB Games is back! However, it's not a Batman game this time, or at least not quite.
Gotham Knights is an open-world action RPG set in the famous Gotham City that tells the story of Batgirl, Nightwing, Red Hood, and Robin as they take on the Court of Owls.
Following the death of Batman, it's up to the rest of his team to become the new Dark Knights and protect the citizens of Gotham and rid the streets of crime.
The marketing for Gotham Knights leans into its co-op feature, which allows players to progress through the story whether they're in their own game world or a friend's. At launch, the game is set to feature just two-player co-op; those of you planning to parade Gotham as a posse of four will have to wait a little longer as the four-player mode won't be available until November 29th.
I've never really been into the DC Universe so I haven't kept up to date with Gotham Knights, but I was saddened to learn when putting together this week's list that an art book leak seemingly spoiled a major plot point. As someone who doesn't intend to play, this doesn't really affect me, but it's really unfortunate that this happened to the fans and, more importantly, the developers.
I think that the fact that Gotham Knights isn't a Batman game like people wanted means people are all too happy to write the title off. A lot of hard work has clearly gone into the project though, so I'm hoping its release will sway opinions and we'll have a success story on our hands!
---
New Tales from the Borderlands – October 21st (PS5, XSX, PS4, XB1, Switch, Windows)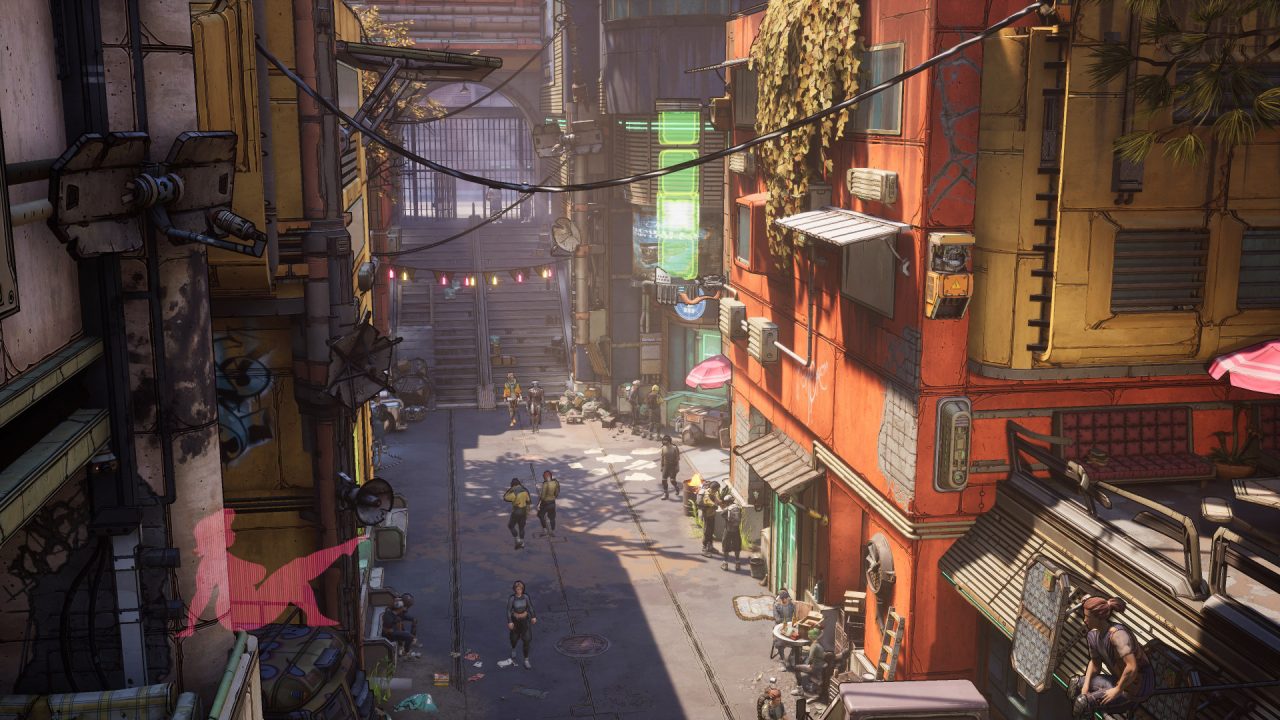 Last up, we have New Tales from the Borderlands. The Borderlands series is perhaps best known for its first-person looter shooter titles, but there's a passionate fanbase behind the graphic adventure spinoff Tales from the Borderlands as well. I've even heard some call it their favourite Telltale game, so it's great to see a sequel come to fruition.
It's been almost eight years since the original game was released, which is quite a long time, and with time comes change. This time around, the game won't be developed by Telltale as they closed in late 2018. Instead, the title was developed in-house at Gearbox in collaboration with key alumni from the original narrative team.
New Tales from the Borderlands will feature an all-new cast made up of Anu, Octavio, and Fran. Players will experience the worst day of the trio's lives as they fight back against exploitation and band together to change their circumstances. As with all entries in the Borderlands series, players should expect to meet all sorts of misfits on their adventure, including assassin bots and talking guns.
I have friends that are huge fans of the Borderlands series and are very excited about Tales from the Borderlands making its return. Here's hoping the sequel is just as good as the original!
---
Also Coming This Week
Persona 5 Royal – October 21st (PS5, XSX, XB1, Switch, Windows)
IT'S FINALLY HAPPENING!!!! Persona 5 Royal becomes a multiplatform title this Friday.
It's actually rather hard for me to describe just how much Persona 5 Royal means to me. It's a 150-hour RPG that I simply never wanted to end. It's the only game I ever got the Platinum Trophy for, and it will forever be one of my favourite games of all time. Royal was a comfort to me during a really dark time in my life, and I'll always be grateful for that.
I originally played the game when it launched and I also replayed it earlier this year. Even considering that, I'd still happily play it again. The Switch version seems like the perfect excuse to do just that, so maybe I'll pop it on my Christmas list.
I could go on, but I won't or we'll be here all day. Just know that if you're about to play this game for the first time, you're in for a hell of a ride.
---
Well, lots of big releases this week! Persona 5 Royal going multiplatform is huge, and then we have the likes of Mario + Rabbids (Yoshi better return in the next one or they'll be trouble), Gotham Knights, and even New Tales from the Borderlands. An expensive week ahead for many, I'm sure.
As always, thank you so much for supporting everything we do here at RPGFan, and have a great week.