When I took on this column a few months ago, I fully intended it to be a long-term gig. At the time, I was on a gap year and had a lot of spare time. I knew, of course, that university was around the corner, but I figured I'd manage one way or another.
The reality is that university life is a lot busier than I expected. I gauged the time required for a study about right, but when you add in the day-to-day tasks of food shopping, washing, cooking, and all the other bits and bobs you have to do to get by, it all adds up. Now, don't get me wrong, it's not that I didn't do any chores at home, it's just that there were four people to divide the tasks between. There's only one of me now, so all of those jobs start to add up.
This is a very long-winded way of me saying that I will, unfortunately, be stepping down from the column. I've had such a blast writing it each week, so I know I'll miss it dearly, but I just don't have the time anymore. I'll still be just as active over in news and socials, so I'm not gone for good; I just won't be writing this. Who knows? Maybe I'll be able to do some feature writing here and there as well.
For the foreseeable future, I believe Gio, our very own newsie-in-chief, will be taking over writing duties, so it's safe to say you're in very good hands.
Like I've already said, I'm really going to miss this. It's been really nice to have a more informal outlet on the site and I've genuinely enjoyed every week. I know I'm not Quinton, but I've tried my best and I hope you guys have enjoyed my work. Or at least found it tolerable, haha.
Well, I think I'll leave it there for now. This may be my last one, but we've still got to take a look at all the RPGs coming this week.
---
Book of Coin – October 31st (Windows)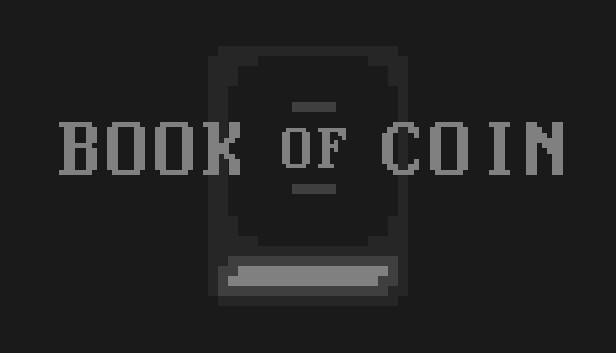 First up on this week's list, we have Book of Coin, a dark fantasy text-based RPG perfect for the spooky season!
As a member of The Guild of Witchhunters, you're tasked with ridding the world of the Book of Coin, a powerful artifact that embodies corruption and chaos. The success of your mission is imperative, and thus your guild master has declared there will be no consequences to your action while retrieving and destroying the book.
Wherever your adventure may take you, you must search for clues regarding the book's location. Beware though, as the game's world is not a kind one. Along the way, you'll come across many sinister foes that you must overcome to complete your task.
---
For A Vast Future – November 1st (Windows)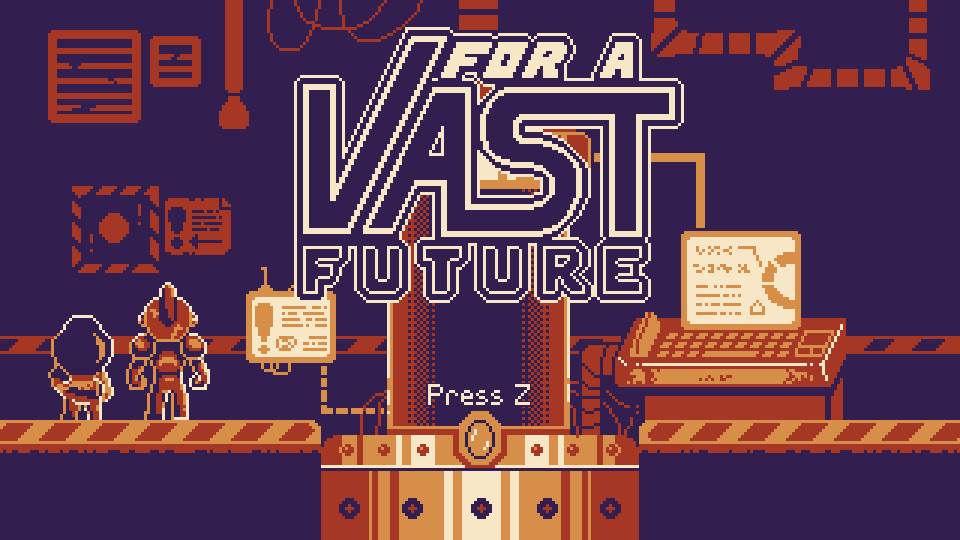 For a Vast Future is described as a classic RPG with modern refinements. The title's stunning pixel art may look rather funky at first, but the grim reality is that its world has been ravaged by decades of war and fighting.
The protagonist Chel decides she's had enough and sets off on a journey to unravel the secrets of a lost generation. Along the way, you'll have to be at your best to survive. Scavenge the landscape for scrap and build weapons, recruit others into your band of misfits, and take on anyone that stands in your way.
Did I mention that the game is only six to eight hours long? Sounds like the perfect palate cleanser between those long JRPGs if you ask me! If that's not enough to pique your interest, why not give the game a go for yourself? There's a free demo available on Steam.
---
Lonesome Village – November 1st (XSX, XB1, Switch, Windows, macOS, Linux)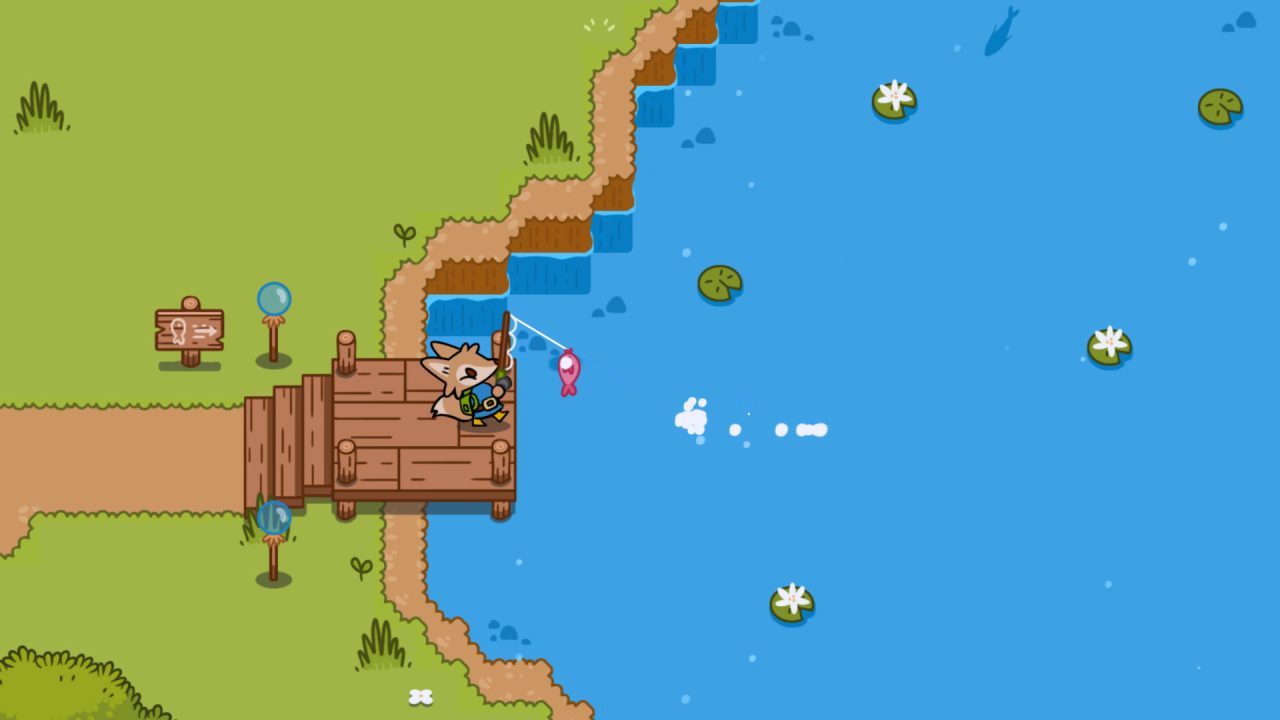 The Legend of Zelda meets Stardew Valley? Yes, please!
Lonesome Village is a very cute puzzle-solving life sim developed by Ogre Pixel. You'll take on the role of Wes the coyote as you work to bring back a peaceful village, once known as Ubhora, to its former glory. The village was destroyed during a strange calamity that resulted in a mysterious tower rising from the ground. Each level of the tower is home to a series of puzzles, and you'll have to work your way through them to discover the secrets of Ubhora's past.
Okay, things have turned dark pretty quickly. At least it can't get any worse, right?
Wrong! A cult made up of a group of wizards who possess dark unknown powers has returned, and they're set on wreaking havoc across the land.
Well, once again, it looks like a developer has put the fate of the world in the hands of an outrageously cute animal. If I haven't already made it clear, I'm very much in favour of this trend. Let's just hope Wes can pull it off!
---
Doraemon Story of Seasons: Friends of the Great Kingdom – November 2nd (PS5, Switch, Windows)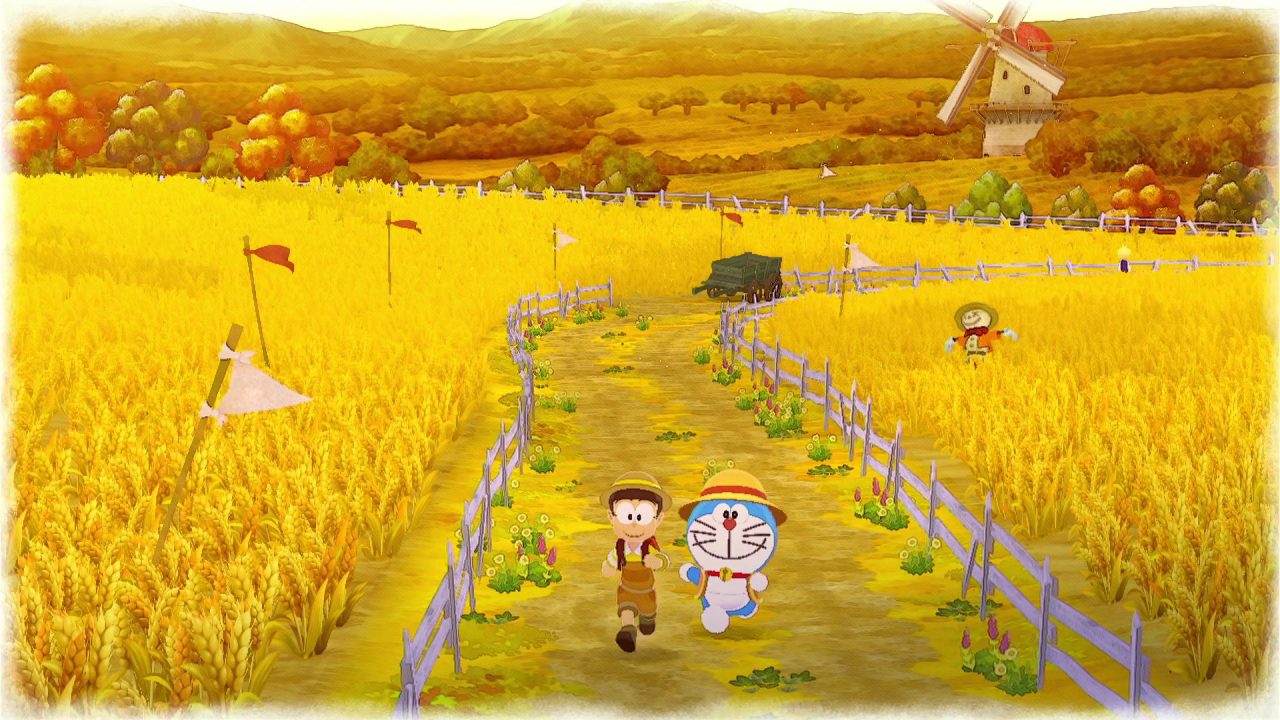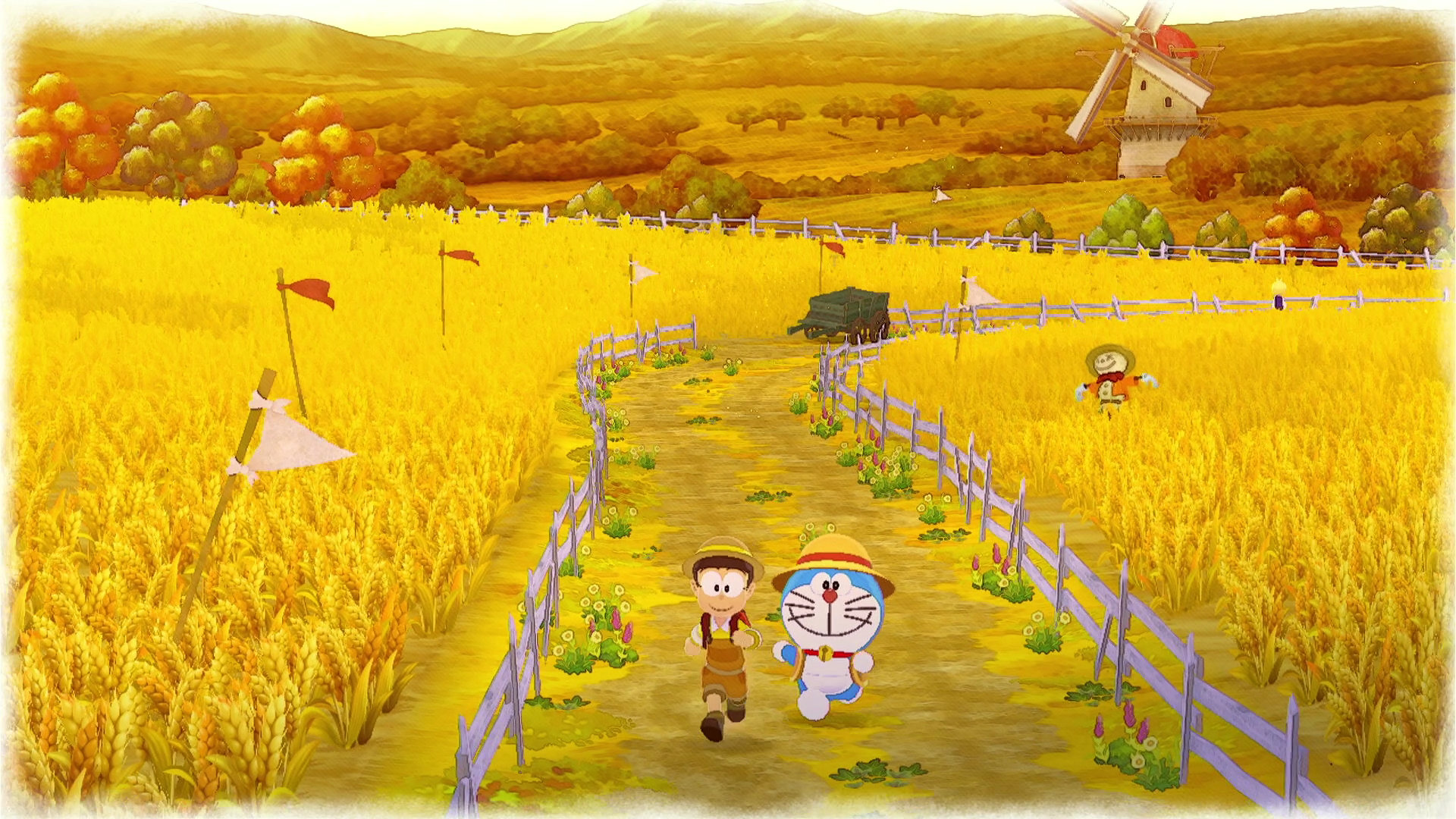 What happens when one of Japan's most popular children's TV shows becomes a farm sim? Well, you get Doraemon Story of Seasons: Friends of the Great Kingdom.
This is no ordinary farm sim though; that'd be boring! Friends of the Great Kingdom follows our beloved robot cat friend into space, where you'll get up to all the usual farming antics. Plow the fields, harvest crops and tend to the animals—I'm sure you know the drill by now.
Okay, I'm reading that back and realizing that it's basically just an ordinary farm sim in space. Oh well, at least it's slightly different from a standard Story of Seasons…
It's definitely worth noting that for those of you who are looking for a cozy co-op game this fall, Friends of the Great Kingdom allows you to farm locally with your friends.
I got into anime way too late for Doraemon to be of much interest to me, but there's no denying he's adorable. I know a lot of people love the show, so combining it with a farm sim seems like an easy win for Bandai Namco.
---
Beneath Oresa – November 3rd (Windows)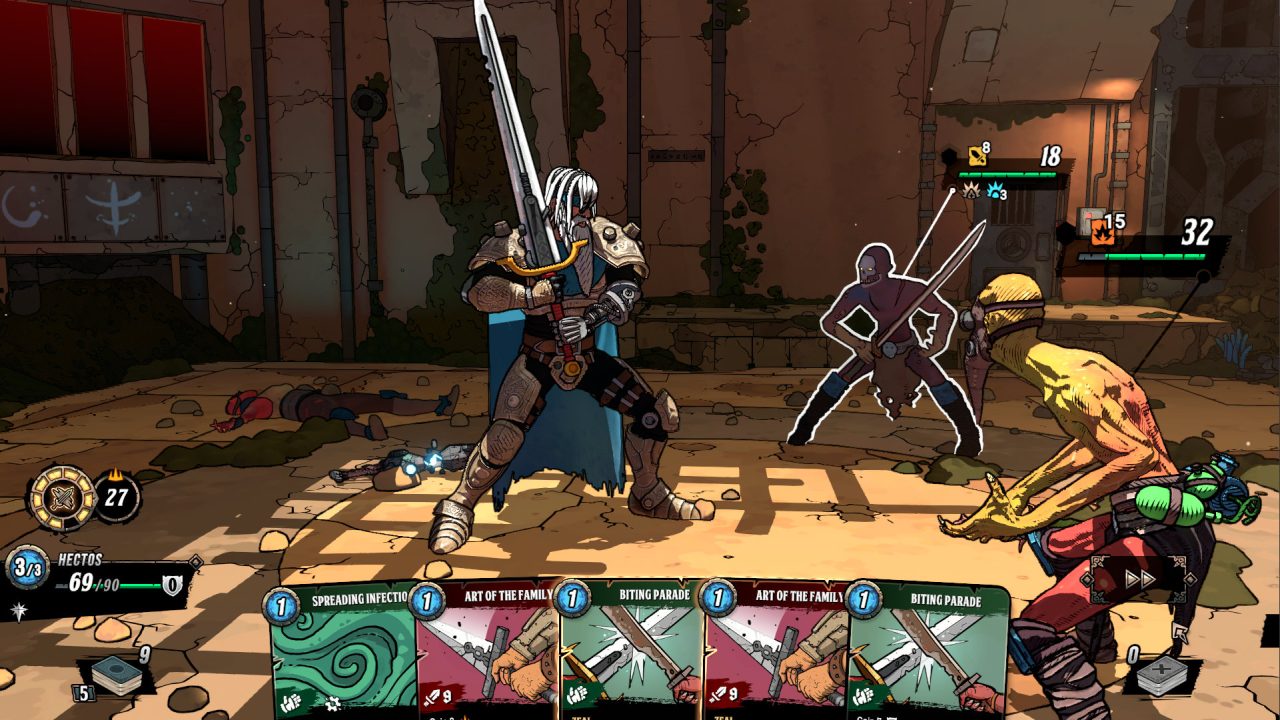 I've got to say, I'm really digging this art style!
For those of you that like card games and strategic turn-based action, Beneath Oresa might be for you. The title is a fighting roguelike deck builder that demands players make their choices wisely to survive turn-based arena-style battles.
Choose between Oresa's heroes, each with their own unique abilities, and set off into the city's depths where you'll encounter rival factions and brutal enemies. Players will have to be quick on their feet—or hands in this case—to take advantage of enemy positioning and survive the depths unscathed.
For those of you interested in giving the title a go, you'll be pleased to know there is already a demo available on Steam. Happy gaming!
Ghost Song – November 3rd (PS5, XSX, PS4, XB1, Switch, Windows)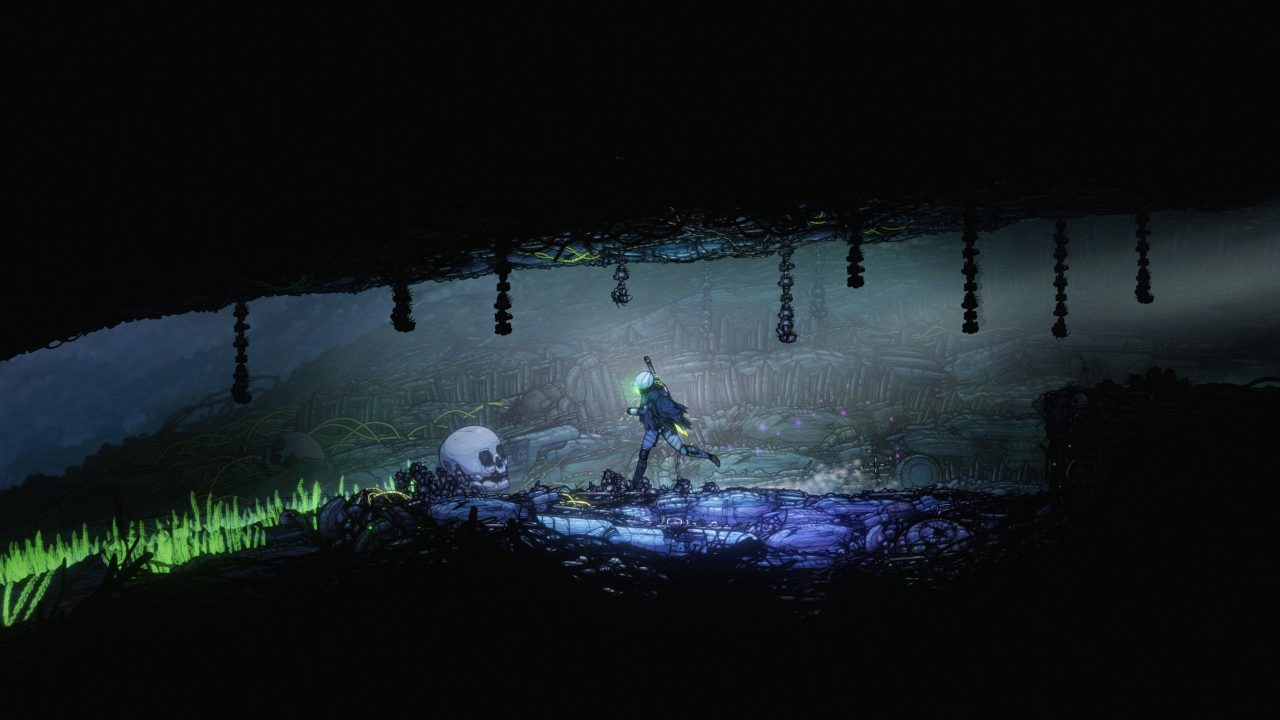 Another release perfect for the week of Halloween!
Take a journey through the dark tunnels of Lorain in Ghost Song, a 2D Metroidvania from the folks over at Humble Games. As you explore the tunnels, you'll come across desolate labs, fungal aliens, and a cast of unfamiliar faces with their own stories to tell.
Players should prepare themselves to take on demanding fights, perfect their arsenal, and master Ghost Song's combat if they want a chance at learning the secrets of Lorain. Is the amnesiac Deadsuit you're playing as just as out of the loop, or has he just forgotten the events of his past?
Well, unfortunately, I can't answer that question for you. I guess you'll need to play the game to find out. In all honesty, though, Ghost Song seems like a very solid way to spend your Halloween week.
---
Harvestella – November 4th (Switch, Windows)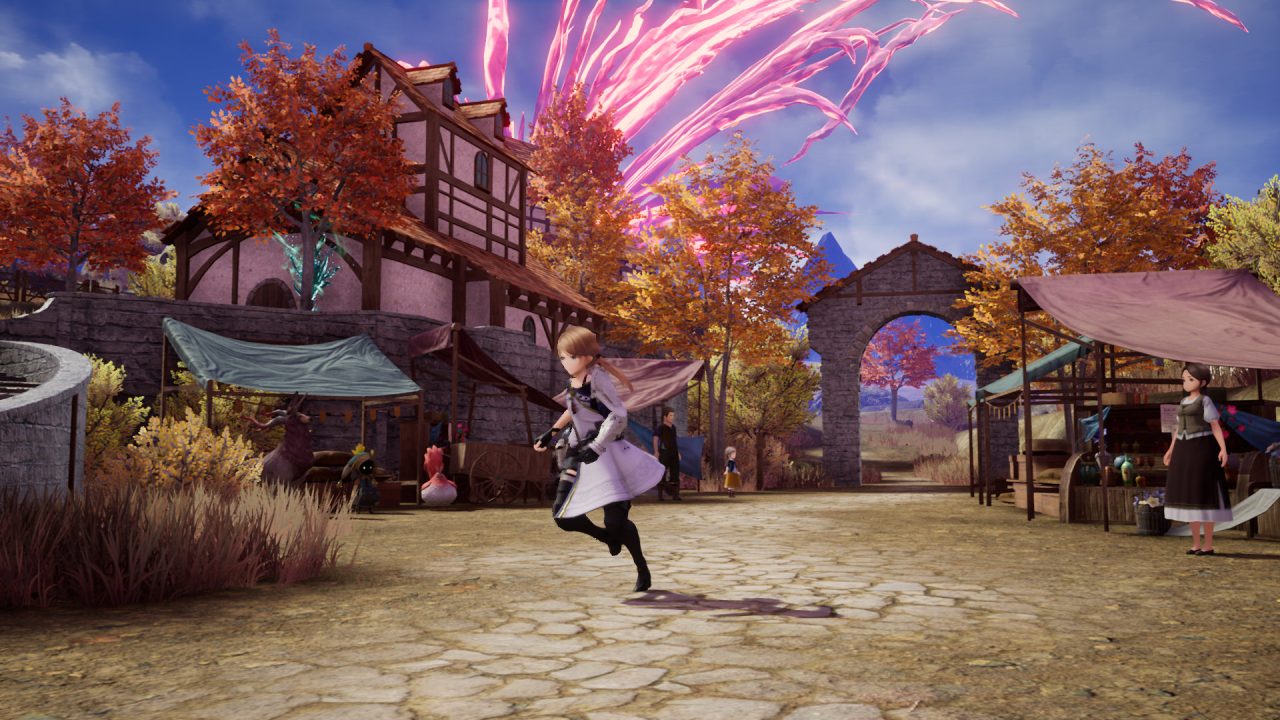 Harvestella is Square Enix's take on the life/farm sim genre and looks to lean more heavily into RPG elements than those that have come before. Of course, that's music to our ears here at RPGFan!
Alongside your day-to-day duties, you'll team up with allies to take on various threats throughout the land. Players will decide on the classes of each of their characters, having the choice between Fighter, Mage, Shadow Walker, Sky Lancer, Mechanic, and more.
Perhaps Harvestella's most interesting mechanic is the Quietus, a season of death that causes plants to wither and forces people to stay indoors. Fans of the genre are no strangers to their crops withering with the change of the season, but the fact that the event forces players inside is something I've not seen implemented in the genre before. Square Enix also says that the Quietus period gets longer and longer as it goes on, so I wonder what effects that will have on the game.
I'll be honest: I've just got modded Stardew Valley set up on my Steam Deck, so I don't plan on picking Harvestella up at the moment. That being said, it seems the game is trying to do something rather unique in a pretty overcrowded genre, so I'm excited to read others' impressions.
---
Also Coming This Week
Broken Pieces – October 31st (PS5, XSX, PS4, XB1)
Broken Pieces is a psychological thriller adventure game set in 1993. The protagonist Elise and her father have recently moved to the French coast when an unexplained paranormal phenomenon leaves her stuck alone in a time loop. The game was originally released on PC in September and is now available on PlayStation and Xbox.
For more details on Broken Pieces, make sure to read RPGFan's review written by Audra Bowling.
A Walk With Yiayia – November 3rd (Windows)
A Walk With Yiayia is an adventure game that follows the story of a young child taking his Greek grandmother on a walk. She lost her confidence following a fall and it's up to you to comfort her and help her get back to her old self.
The game was originally released on the Switch back in August and is now coming to PC via Steam.
Sword and Fairy: Together Forever – November 3rd (XSX, XB1)
The seventh entry in the Chinese mythology-based Sword and Fairy series hits Xbox this week. Together Forever originally released on Steam in 2021 and made its way to PlayStation earlier this year.
I've not played the game myself so I can't comment on its overall quality, but I will say it looks stunning!
---
Well, that's it. I'm all done. I know I haven't been writing the column for that long, but things become ingrained in your routine rather quickly so it's going to be very weird not writing it next weekend. Still, it's time to hand over the reins and I'll be back to being a reader instead of a writer.
I'd really like to give a big thank you to every one of you that's taken the time to read the column since I started. As always, thank you for supporting what we do here at RPGFan, and have a great week!