Apart from the recent Nordics announcement, Nihon Falcom is feeling generous and gracing us with Ys Memoire: The Oath in Felghana, a remastered version of the 2010 PlayStation Portable classic, Ys: The Oath in Felghana.
It will debut in Japan sometime in the spring of 2023 for Nintendo Switch and come with new visuals, voiceovers, additional sound settings, a high-speed mode, and a support feature geared toward beginners. Take a look at the new remaster's summary below:
Overview of Ys Memoire: The Oath in Felghana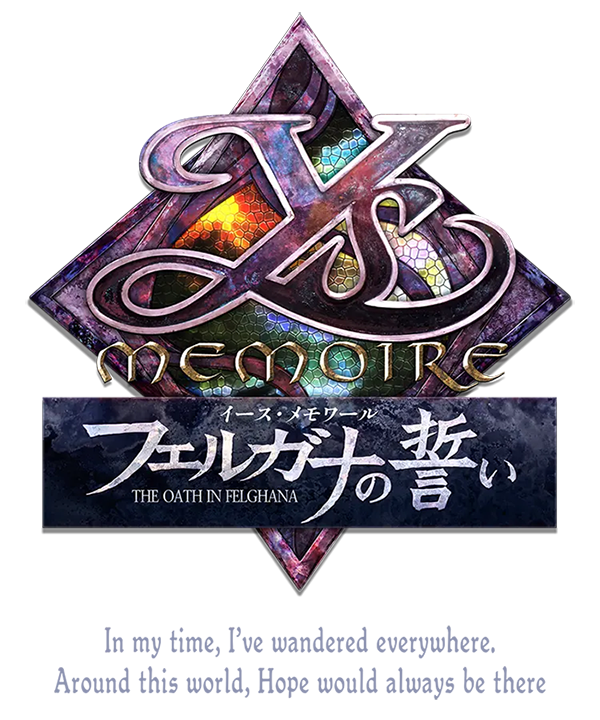 Credits to Gematsu for the translation.
A "deepened" action RPG… The definitive edition of Ys: The Oath in Felghana is coming to Switch! Released for PSP in 2010, Ys: The Oath in Felghana was highly acclaimed as a masterpiece in the Ys action RPG series. This high-definition remastered version further improves the game with additional elements.

Fully Voiced Event Scenes Including the Long-Awaited Addition of Voiceovers for Adol

In addition to voiced events for the game's more than 30 characters, voiceovers have also been added for protagonist Adol Christin, who will be voiced by Yuki Kaji. Coupled with narration by Banjou Ginga, players will be able to enjoy an even more dramatic story.

Switch Between Three Sound Settings

There are three in-game background music sound settings to Switch from: the "Original Version" used in the PC version of Ys: The Oath in Felghana, and the "PC-8801 Version" and "X68000 Version" sounds from its ancestors.

High-Speed Mode and Beginner-Friendly Support Features

Increase your speed while moving on the field and in battle by 1.5 to two times. This can be activated at any time with the push of a button, allowing you to more comfortably enjoy the game.

Additionally, the game is equipped with various support features for action game beginners, such as "Not Fall," which allows you to recover instantly without taking damage if you fall from a high place.
Refine and Classic Visual Options
Toggle between "Refine" and "Classic" throughout the game based on your preference thanks to the incorporation of the "Classic Versions" that were used in the PSP and PC versions.
---
Stay tuned to RPGFan for more info on Ys Memoire: The Oath in Felghana, which is expected to launch on Switch in Spring 2023. While you wait for the remaster's release, feel free to take a peek at our 2010 PSP review of the game by Damian Thomas.
Source: Gematsu