NISA announced that the PlayStation 5 version of Ys IX: Monstrum Nox will arrive on May 9th, 2023, in North America, May 12th in Europe, and May 19th in Oceania! Enjoy a sneak peek of the game in this brand-new character trailer.
The PS5 version of Ys IX includes all previously released cosmetic DLC. NISA has stated that this iteration of the game won't add new features or reflect big changes from the PS4, Nintendo Switch, and PC versions, but it's safe to expect crisper visuals and faster load times. Disappointingly, like the current-gen edition of Ys VIII: Lacrimosa of Dana, it doesn't look like there'll be an upgrade path if you already own the game on PlayStation 4.
RPGFan's Mike Sollosi enjoyed the PlayStation 4 version, so newcomers may want to give Ys IX a look when it hits PS5 this year. NISA is still selling pre-orders of the limited edition for $89.99 USD. It includes a soundtrack CD, reverse cover sheet, a hardcover art book, The Lost Sword prequel novel, an art card collection, a 200-piece puzzle, and a collector's box.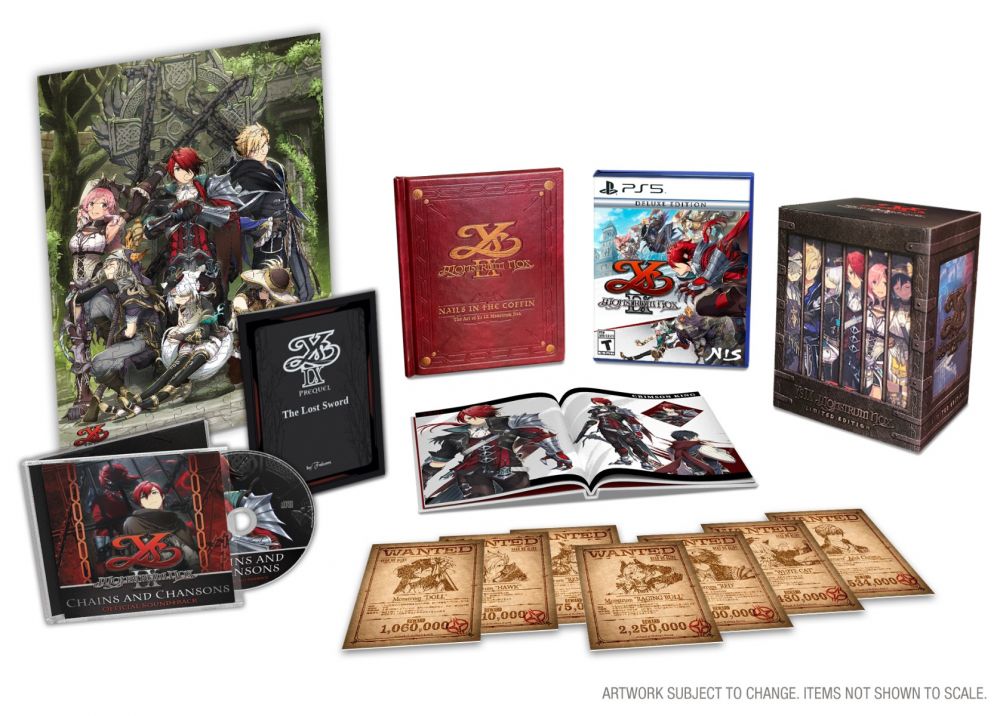 Are you grabbing Ys IX when it hits PS5? Do you have impressions of the game from playing another version? Let us know in the comments below, and stay tuned to RPGFan for all things Ys!