Nearing the end of February 2023 Nintendo Direct, a fresh new trailer for The Legend of Zelda: Tears of the Kingdom was showcased. More of the plot is introduced in the new trailer while previewing a bunch of new mechanics such as Link driving a vehicle and piloting an airship through the sky.
Tears of the Kingdom Collector's Edition ($129.99 USD)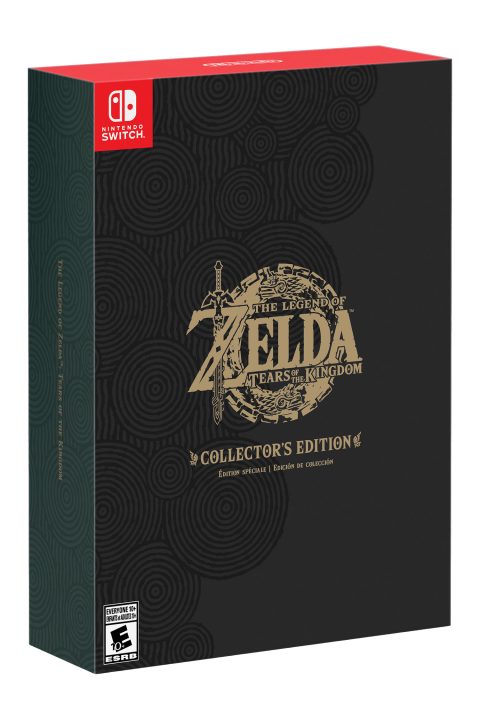 Collector's Edition Box
Physical Game Copy
Steelbook
ICONART Steel Poster
Pin Set (Four Badges)
Artbook
Get a closer look at each item in the footage below:
If you aren't interested in the special edition, you can pre-order the standard version of the game from the Nintendo Store today for the suggested retail price of $69.99 USD. This is now confirmed as Nintendo's first $70 USD game.
Link amiibo from The Legend of Zelda: Tears of the Kingdom
Alongside the Collector's Edition, Nintendo also unveiled a new Link amiibo. Players can get useful items and weaponry in the game by simply scanning the amiibo. Additionally, players will be given a special fabric for Link's paraglider.
New Media of Tears of the Kingdom
Breath of the Wild's follow-up, The Legend of Zelda: Tears of the Kingdom, is unquestionably one of the most anticipated games of 2023. The sequel was first announced during E3 2019 and strategically got delayed to Spring 2023. Finally, Link's adventure at Hyrule resumes this year on May 12th for the Nintendo Switch.