Welcome to a new, collaborative RPGs Coming This Week column! We are taking a new approach to this column by opening it up to our writing team, so it doesn't fall on a single person every week. We also like the idea of having more voices and viewpoints on each week's games, especially on weeks like this with such a diverse lineup. So without further ado, here is the impressively packed lineup for this week!
---
Like a Dragon: Ishin! – February 21st (PS5, XSX, PS4, XB1, Windows)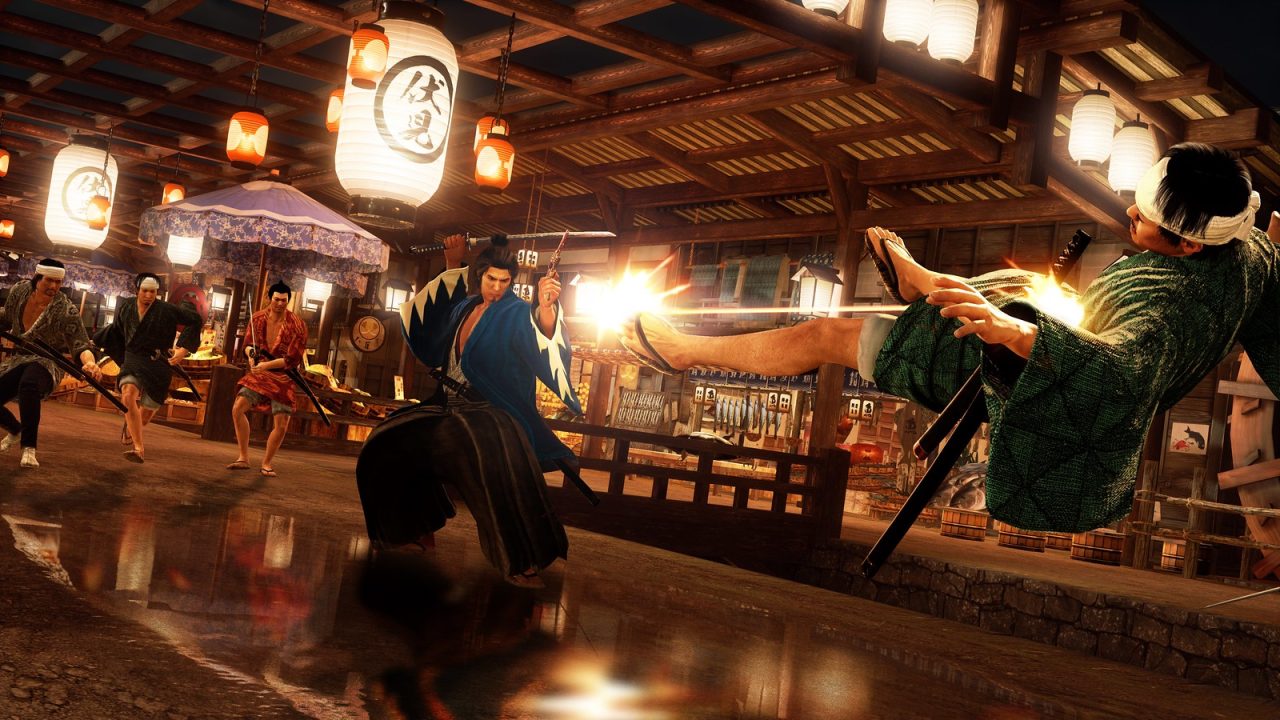 Like a Dragon: Ishin! is an upgraded rerelease of a PlayStation 3 game originally released exclusively in Japan in 2014. A spin-off of the Yakuza mainline series, now known as the Like a Dragon series, Ishin! takes place during the Bakumatsu period in 1860s Japan. While the characters are loosely based on actual figures from feudal Japan, the faces should look familiar to any fans of the series, as prominent characters from the franchise make appearances as these historical figures. In Ishin! you'll be playing as Sakamoto Ryoma, accused of a murder he didn't commit, and forced into hiding while searching for the true culprit.
Falling back into its action RPG roots, Like a Dragon: Ishin! releases on the 21st for Xbox, PlayStation, and PC (via Steam or the Windows Store,) and those that pre-ordered the digital deluxe version have had access since the 17th. Be sure to check out Jono Logan's review to see what he thinks of this long-awaited release!
by Nick Mangiaracina
---
Horizon Call of the Mountain – February 22nd (PS5, PSVR2)
Arguably one of the bigger launch titles for PlayStation VR2 is Horizon Call of the Mountain. While set in a familiar world, this Horizon does not star Aloy, though she and other familiar faces will make appearances. Instead, players control a redemption-seeking Shadow Carja Warrior (and archer) named Ryas, as they river boat, climb, create tools, and sling arrows. Call of the Mountain is a collaborative effort between Guerrilla Games and Firesprite Games, and is looking like a very immersive experience in the beautiful world of Horizon.
by Mike Salbato
---
Redemption Reapers – February 22nd (PS4, Switch, Windows)
Redemption Reapers is a turn-based strategy RPG from publisher Binary Haze Interactive, and is the latest game from studio Adglobe (who previously worked on the hauntingly beautiful Metroidvania title Ender Lillies: Quietus of the Knights). Adglobe has assembled an all-star team of developers for their first outing in the SRPG genre, with Fire Emblem series veteran Masayuki Horikawa assisting with game design, writer Tomokazu Fukushima (best known for his work on the Metal Gear Solid series), and composer Rei Kondoh (known for her Bayonetta and Fire Emblem compositions).
Redemption Reapers follows the hardened mercenaries of the Ashen Hawk Brigade as they fight to defend humanity against the onslaught of the monstrous Mort army. Fans of grid-based tactical battles, dark and involving narrative, and building relationships between their characters should check this one out. Redemption Reapers releases February 22nd on PlayStation 4, Nintendo Switch, and PC via Steam, with a physical edition of the game due out later in April.
by Ben Love
---
The Crimson Flower That Divides: Lunar Coupling – February 23rd (Switch, Windows)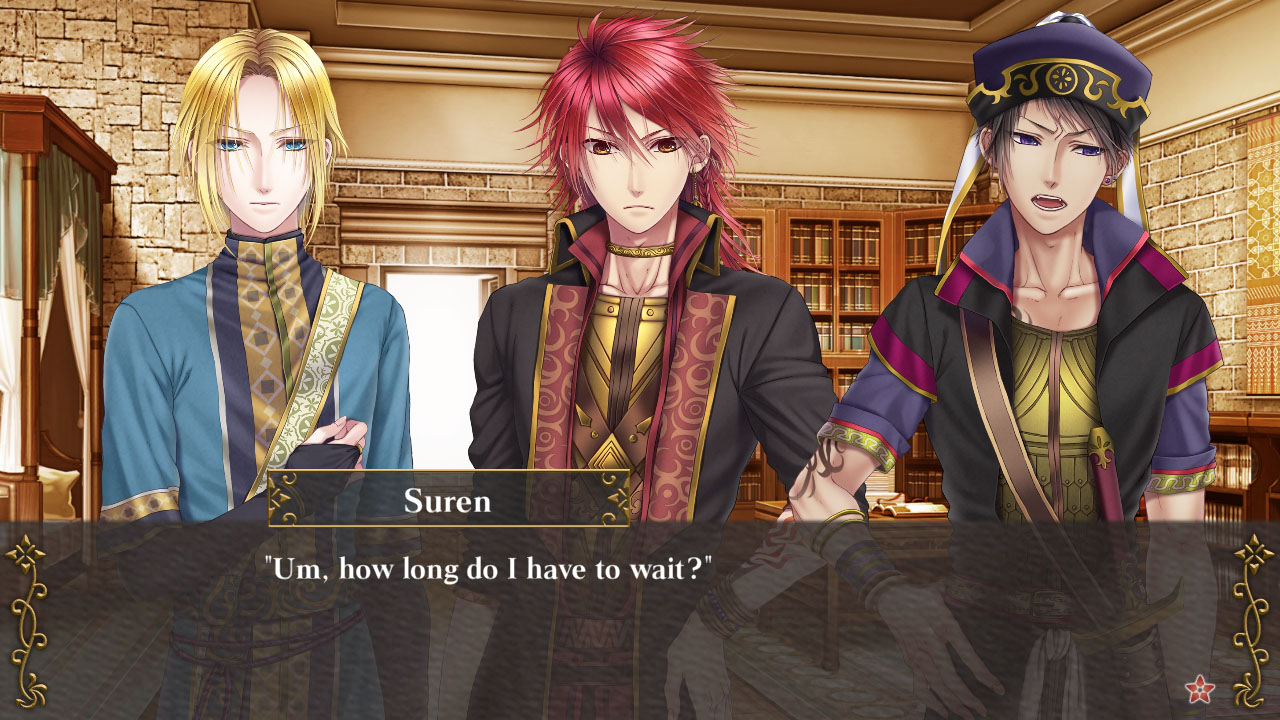 The Crimson Flower That Divides: Lunar Coupling is an otome visual novel in which you play as the heroine Naala in a world besieged by a horrific ailment devastating the population's women known as The Rot. Naala, her two best friends, and several other women are abducted from their kingdom of Rus by the neighboring country of Nasla, forced into choosing men to marry to increase Nasla's population. Taking it upon herself to become the leader of the abducted women, Naala looks for a way to improve their standing while keeping everyone safe. Will she succeed within the confines of political machinations and the ever constant threat of war? Is there any way a healthy romance can bloom in such a terrible situation? Those with access to a Nintendo Switch will be able to see just where Naala's efforts take her this week! A Steam release is also planned, but as of this writing, the game's Steam page just lists "2023" as the release.
by Audra Bowling
---
Octopath Traveler II – February 24th (PS5, PS4, Switch, Windows)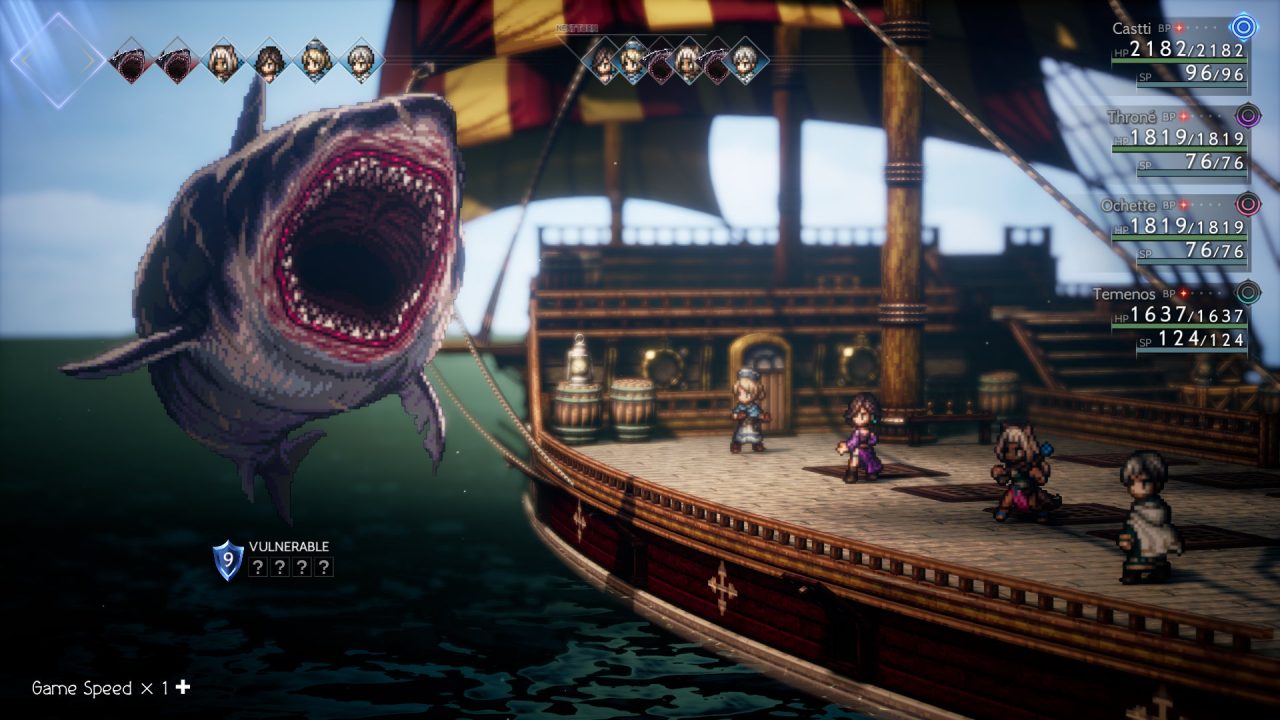 Rounding out a rich, full week, Octopath Traveler II shows us the next stage for what's sure to be a continuing series. Stop me if this sounds familiar: eight characters embark on separate adventures, meeting up and banding together to see their individual journeys through to the end. Along the way they'll battle it out in one of the best combat systems in the biz, change some jobs here and there, and enjoy a wonderful soundtrack that I have to imagine the characters are bopping along to as well.
The first Octopath Traveler won over a lot of hearts, but it had plenty of room for improvement. Will the characters' stories intertwine? Will the side quests be a bit more beefy? Will the overarching story take more of a front seat? There are only two ways to answer this question: read Zach's lovely Octopath Traveler II review or check it out for yourself this Friday!
by Wes Iliff
---
Also Coming This Week
Digimon World: Next Order – February 22nd (Switch, Windows)
Digimon World: Next Order is a spiritual successor to the original Digimon World on the PSone, with a focus on creature raising and pet simulator elements that harken back to the original Digimon digital pet toys. Previously released on PlayStation 4 in 2017, this marks the first time the game will be available in the West on other platforms (it originally released on the Playstation Vita in Japan in 2016). You will need to raise your Digimon partners right by feeding, training, and even disciplining them to form strong bonds. The closer you and your companions are, the more likely they are to listen to your commands in the mostly AI-driven battles. The game also features life sim elements like town building, crop growing, and recruiting characters to ensure you lose hundreds of hours to its bright and cheery digital world! Digimon World: Next Order releases on February 22nd for Switch and PC via Steam, with physical copies of the Switch release available on Amazon and Bandai Namco's online store.
by Ben Love
Tyrant's Blessing – February 23rd (Switch)
Tyrant's Blessing is an SRPG that released on PC last August, and will soon be gracing the Nintendo Switch! The aforementioned Tyrant of the title has "blessed" the land, freeing people from death and strife by changing them into hordes of the undead instead. As the leader of the last living fighters, can you defeat the cursed undead and the Tyrant? Emphasizing choice-heavy narrative moments and adaptation is key to survival, as players must think carefully about how to best utilize their resources and units as they navigate changing, obstacle-laden battlefields. Tyrant's Blessing is a tactical RPG I've been mightily curious about, so having it available on another platform makes for an enticing challenge!
by Audra Bowling
---
After a slow week earlier this month, last week and this week are packed with releases! If you aren't still waist-deep in Theatrhythm Final Bar Line like me, Like a Dragon: Ishin! and Octopath Traveler II are absolutely the big items of the week, but it's an all-around good showing. What are you playing this week (or this month)?