Wait, where did all these games come from? Until now, we'd been batting three to five titles a column; six, if we're lucky. Now, a whopping TEN titles await us, and I am simultaneously elated, flabbergasted, and a little frightened for everyone's bank accounts. My sources tell me basically every week all the way through June is going to be similarly heavy, so look forward to that, readers. Anyway, let's get on with the show!
---
The Mageseeker: A League of Legends Story – April 18th (PS5, XSX, PS4, XB1, Switch, Windows)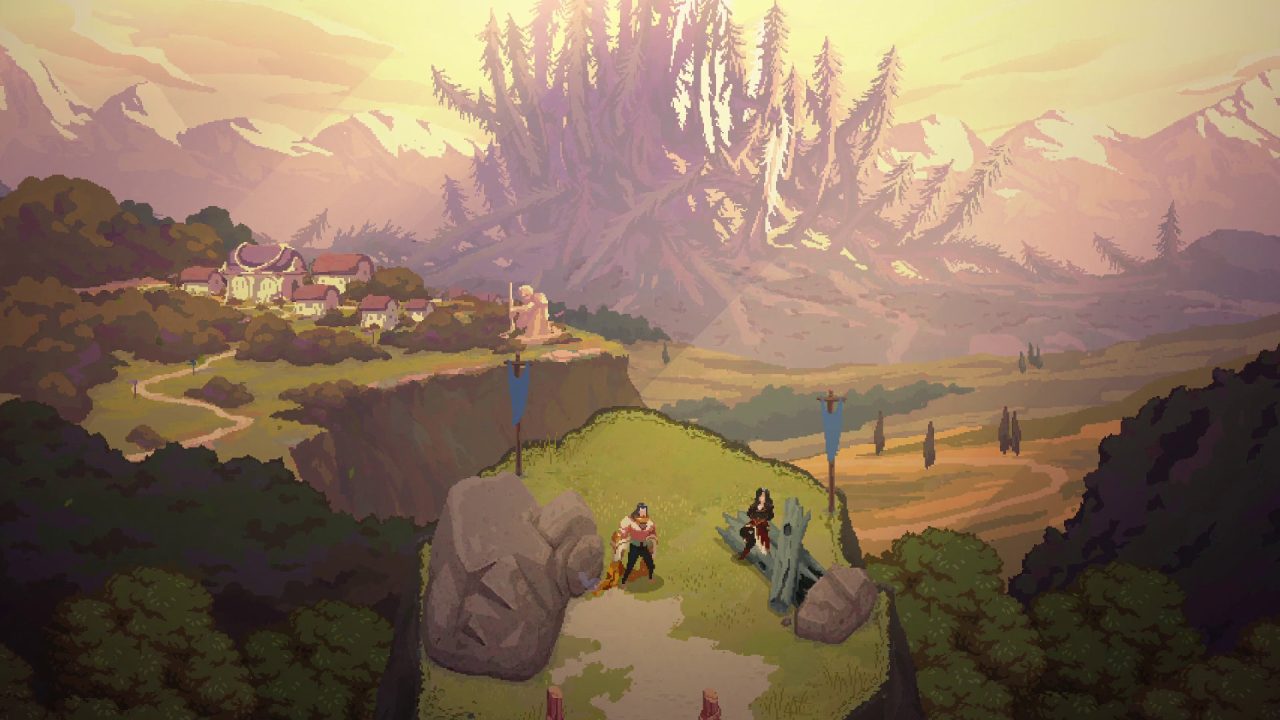 The Mageseeker: A League of Legends Story is a tale set in the land of Demacia, where a nefarious group known as the Mageseekers brutally persecutes anyone able to use magic. You play as Sylas, who has just broken free of Mageseeker captivity. Using the very chains that bound him earlier, can he lead other magic users into a rebellion against the oppression that plagues them? The versatility of magic promises an interesting combat experience in this upcoming action RPG and League of Legends spinoff! After watching the impressive Arcane: League of Legends animation, I find myself intrigued whenever something League of Legends-related gets released, so I'm naturally curious about The Mageseeker.
by Audra Bowling
---
Final Fantasy Pixel Remasters – April 19th (PS4, Switch)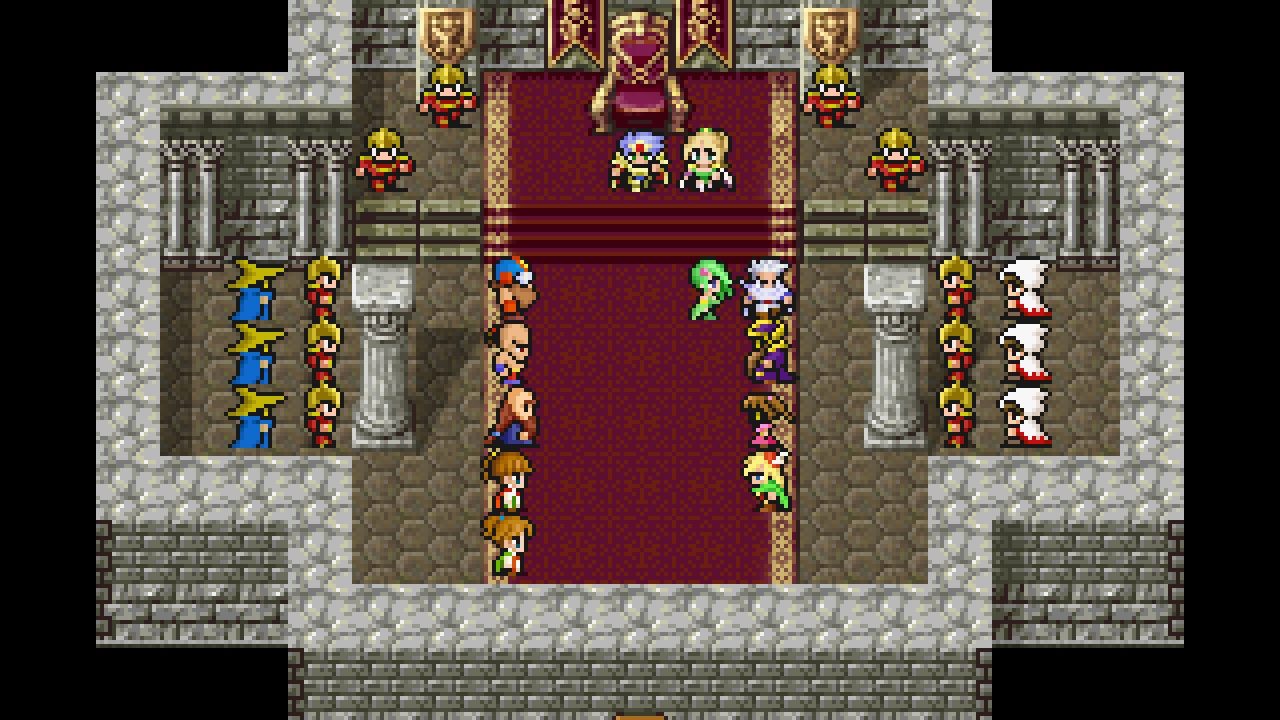 At last! It's almost been two years since Final Fantasy Pixel Remaster launched in July 2021, with the series concluding its Steam and mobile releases with February 2022's Final Fantasy VI Pixel Remaster. This week we finally get the long-awaited (and requested) PS4 and Switch versions, which will be able as a bundle or separate purchases. The console versions add a few great quality-of-life features, including a much-nicer-than-default pixel font option, the ability to disable random encounters, and options to scale up earned EXP to minimize grind time.
But honestly, what really matters here is having a better option than my phone for getting a bit of playtime before bed IN BED with my Switch. I knew there was a reason I held out, and that was because I longed to play in an unhealthy, blue-light-in-darkness-bathed bedroom.
by Mike Salbato
---
Horizon Forbidden West: Burning Shores – April 19th (PS5)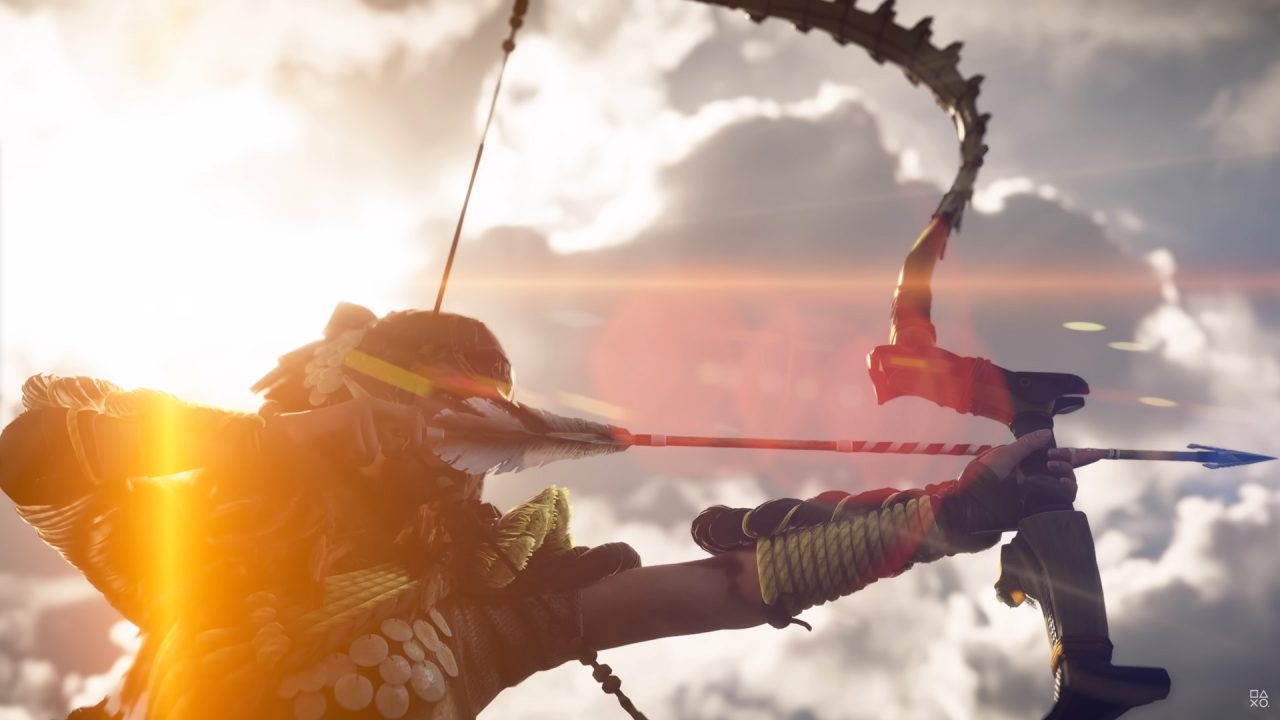 After one year of playing this gem, we're finally receiving new endgame content. I can't wait to spend countless hours exploring the post-apocalyptic ruins of Los Angeles in Horizon Forbidden West: Burning Shores. In this expansion, Aloy will encounter a giant threat, new machines, characters, and did you see the Zenith Gun she was wielding at the end of the launch trailer? I'm very curious to find out how powerful it will be for blasting enemies or if it's just a one-time thing.
Horizon Forbidden West on the PlayStation 5 was my most-played game of 2022. It might not have bagged awards at The Game Awards, but I still think that Guerilla Games deserve all the praise for making one of the best games out on the platform. Keep in mind that the Burning Shores DLC is only accessible after completing the main quest and is only available to pre-order on the PS5, which sadly leaves out PS4 users.
by Tin Manuel
---
Coffee Talk Episode 2: Hibiscus & Butterfly – April 20th (PS5, XSX, PS4, XB1, Switch, Windows, macOS)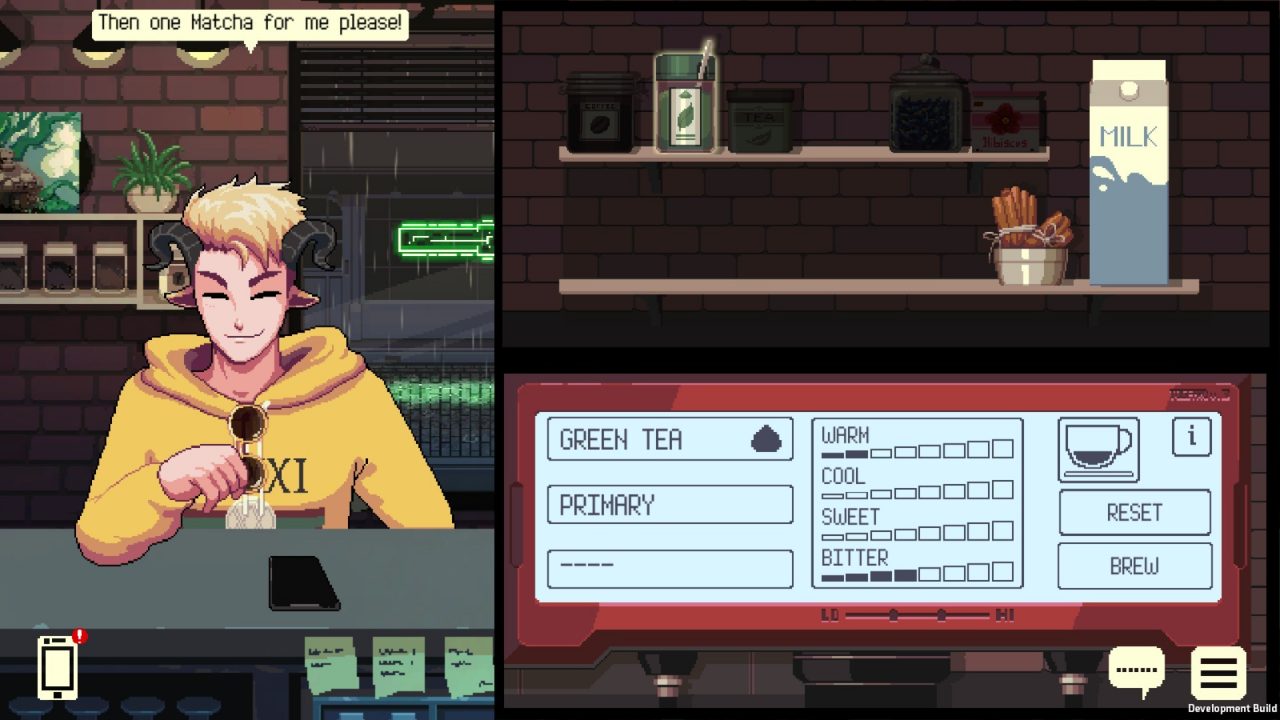 The first Coffee Talk was one of my favorite games of 2020. I've talked about this on Rhythm Encounter, but a calming visual novel with absolutely stellar music, fascinating characters, and an incredibly relaxing vibe made it (and Animal Crossing: New Horizons) nothing less than a lifeline for me in early 2020. After some delays, Coffee Talk Episode 2: Hibiscus & Butterfly is finally launching soon, and I can't wait. And not just because I could use a comforting game for all new reasons, but mostly because the first game has had such a lasting impression on me. I can't wait to revisit my beloved patrons and meet all new ones, and perhaps most of all? Getting a whole new slate of Andrew Jeremy's music. The game and its soundtrack are on my must-buy list.
Wow, this ended up more personal and less objective, didn't it? But look, if you enjoyed the first game, I'm sure Episode 2 is already on your radar. It looks to be more of what the first game offered, with many more drink options, new characters, and additional gameplay elements.
by Mike Salbato
---
Labyrinth of Zangetsu – April 20th (PS4, Switch, Windows)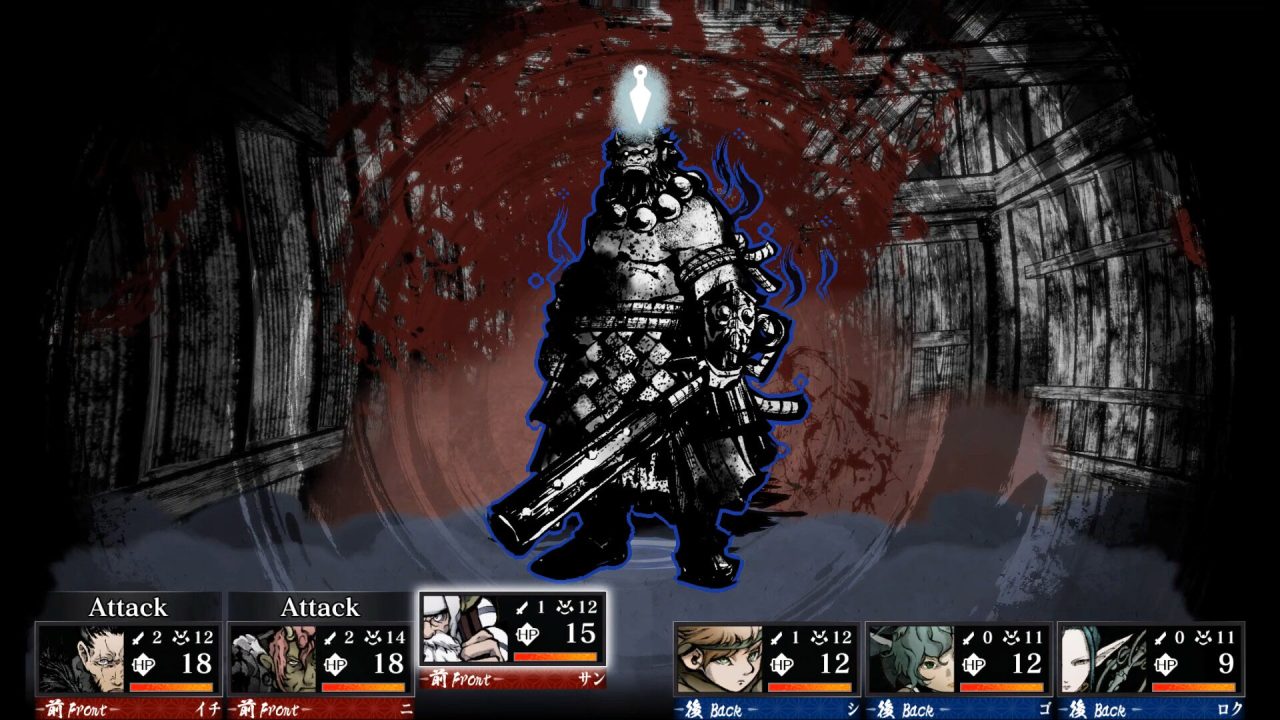 Not to be confused with NIS' Labyrinth of series, Labyrinth of Zangetsu is a new dungeon-crawler from developer KaeruPanda and publisher PQube, coming West after a 2022 release in Japan. It's got a creepy, Junji Ito-ish look to it with monochrome inkbrush environments littered with blood-red splats. If I could point to a game with a similar premise, at least superficially, I'd recommend 2016's Darkest Dungeon. Zangetsu's a little more focused on the dungeon-crawling and turn-based combat aspects, so if you find that you like games that look and play like that, you'll find it on PS4, Switch, and PC via Steam.
by Gio Castillo
---
Stray Blade – April 20th (PS5, XSX, Windows)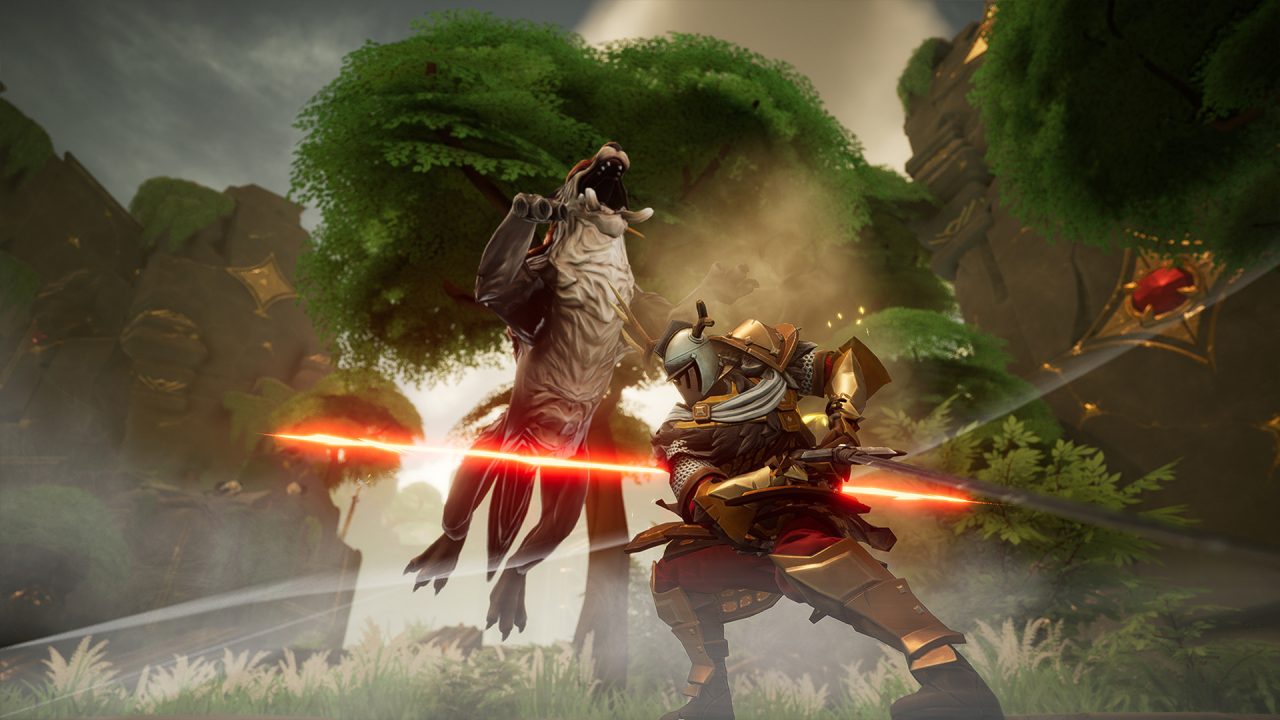 Stray Blade is an action-adventure title promising to be a challenge, yet one that might well be worth traversing! You play as an adventurer who discovers the awe-inspiring Acrea the Lost Valley, only to be laid low by the terrible dangers found there. You return from the dead but are now bound to the very land itself and going on a quest to restore peace to Acrea and free yourself alongside your wolfish companion Boji.
Intense combat with impressively deadly bosses awaits! Not to mention two progression systems to uncover for yourself and Boji along with a world that constantly changes based on your actions. Stray Blade certainly has the potential to be quite a dangerously epic adventure.
by Audra Bowling
---
Advance Wars 1+2: Re-Boot Camp – April 21st (Switch)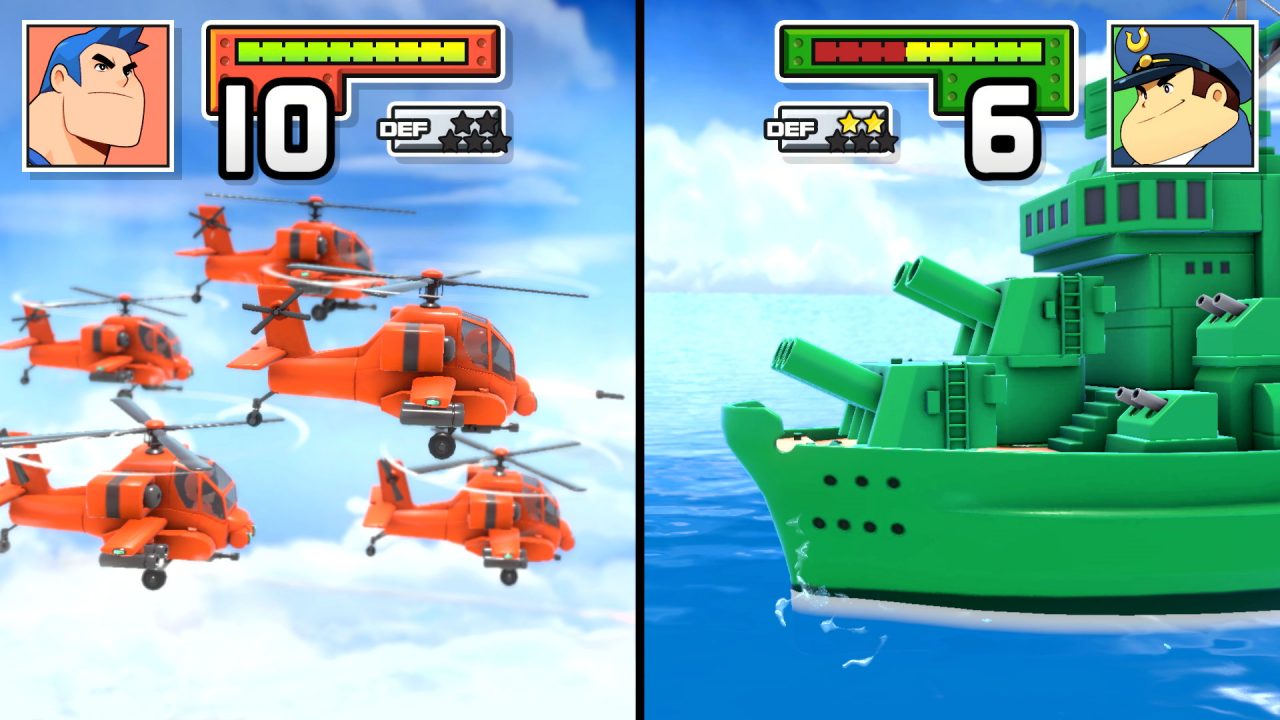 The long-awaited (and twice-delayed) release of Advance Wars 1+2: Re-Boot Camp is finally here! Re-Boot Camp is a full remake of the first two Advance Wars titles, putting players in the boots of the Orange Star COs as they fend off attacks from neighboring nations and take the fight to the mysterious Black Hole Army. Originally created by Fire Emblem developer Intelligent Systems, this remake by WayForward retains the tightly designed turn-based strategy combat and colorful, cheery aesthetic of the original titles while moving the series into 3D visuals for the first time.
Chief among the new additions is online features, allowing players to battle other commanders from around the globe and share levels created in the expansive map editor. No more having to pass the Game Boy Advance around with your friends, though local multiplayer battles are still an option. If you missed out on the series before, there's never been a better time to enlist!
by Ben Love
---
Also Coming This Week
Puzzle Quest 3 – April 18th (PS5, PS4, XSX, XB1)
Publisher 505 Games is bringing a blend of Match-3 gameplay and RPG-style adventuring to PS and Xbox platforms this week with Puzzle Quest 3. I know some people swear by these games, so I'd recommend you refrain from knocking until you're done trying. It's free-to-play, so what have you got to lose?
by Gio Castillo
Lost Epic – April 19th (Switch)
I'm a homer for Earth's Dawn, also known as Earth Wars, the gritty, sci-fi side-scrolling action game from… Team Earth Wars. Lost Epic sees the team lean more into fantasy action RPG a la Vanillaware's Odin Sphere. To spectacular results, I might add, at least from a graphical level. Check out our review of the PS4 version to learn more about it.
by Gio Castillo
Black Book – April 21st (iOS)
Our own Abraham Kobylanski had positive things to say about card-battler Black Book when it came out for PC in 2021. Now, it's coming to iOS, and I'd say you could do a lot worse than having this gorgeous game on the go.
by Gio Castillo
---
Whew. We made it with nary a scratch. Maybe down a shekel or two, but I'll live. See you next time on RPGs Coming This Week!