During the recent fan festival event in London, Square Enix announced Viper, the first new job for the new Dawntrail expansion of the critically acclaimed Final Fantasy XIV. Producer and director Naoki Yoshida made the reveal during his keynote speech at the event.
Watch the extended teaser video, which presents the Warrior of Light as the dual-wielder Viper:
A ton of content for Final Fantasy XIV: Dawntrail was also revealed along with this announcement. The expected updates in every new expansion include increased level caps, multiple new jobs, new areas, new allied tribes, new dungeons, and new core battle content such as FATEs, hunts, treasure hunts, and sidequests. Take a look at the summary of what to expect in the future expansion below.
Final Fantasy XIV: Dawntrail Content Updates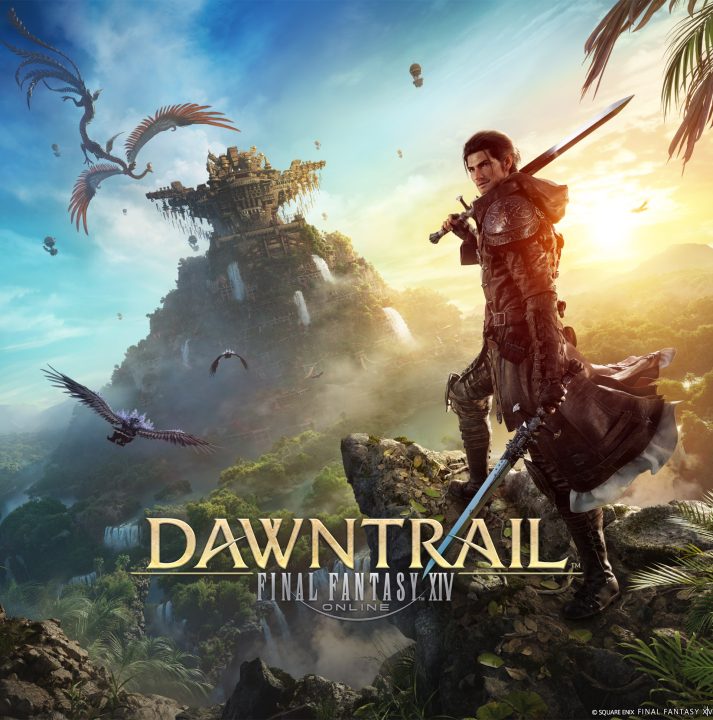 New Job – The "Viper", a close-range fighter using two one-handed blades that can be combined into a single two-handed weapon.
New City – Tuliyollal, the seat of the federal nation-state governing Tural, located in the Northern Reaches of Yok Tural. A walkthrough video can be seen here.
New Areas – The tropical region of Kozama'uka, replete with myriad rivers, streams and waterfalls, and the arid region of Shaaloani, spanning vast rain-starved plains across which a railroad is being constructed. Field walkthroughs can be seen here.
New Allied Tribe – The Moblins, a people residing in the jungles of Kozama'uka who bear a strong resemblance to the goblins with whom they share common ancestry.
New Threats – Eliminator
New Alliance Raid – Echoes of Vana'diel, a crossover series with FINAL FANTASY XI.
New Limited Job – Planned for release in the latter half of the Patch 7.x series.

These fresh announcements about what to expect in Dawntrail build on those revealed earlier in the year at the FINAL FANTASY XIV Fan Festival 2023 in Las Vegas, which include:

Journey to the New World, Tural, and its capital, Tuliyollal
Explore new areas, including the mountainous Urqopacha and the forest of Yak T'el

New Allied Tribes, including the diminutive Pelupelu who wear distinctive masks and inhabit Urqopacha

Level Cap increase from 90 to 100
Multiple New Jobs
Core Battle Content including FATEs, Hunts, Treasure Hunts and Sidequests
New Dungeons
New Threats, including Valigarmanda
Duty Support Update
New Gear and Recipes
Expansive New Lifestyle Content
New Variant Dungeons, Alliance Raid, 8-Player Raid and Ultimate Raid
PvP Update
Ongoing Content Updates, including a Blue Mage Update, Inconceivably Further Hildibrand Adventures, New Plans for Deep Dungeons and a Gold Saucer Update

In addition to these features, Dawntrail will introduce the game's first graphical update for both character and world visuals, including:

Improvements to screen-wide aesthetic appeal
Higher resolution textures and shadows
Improved material qualities
Screenshots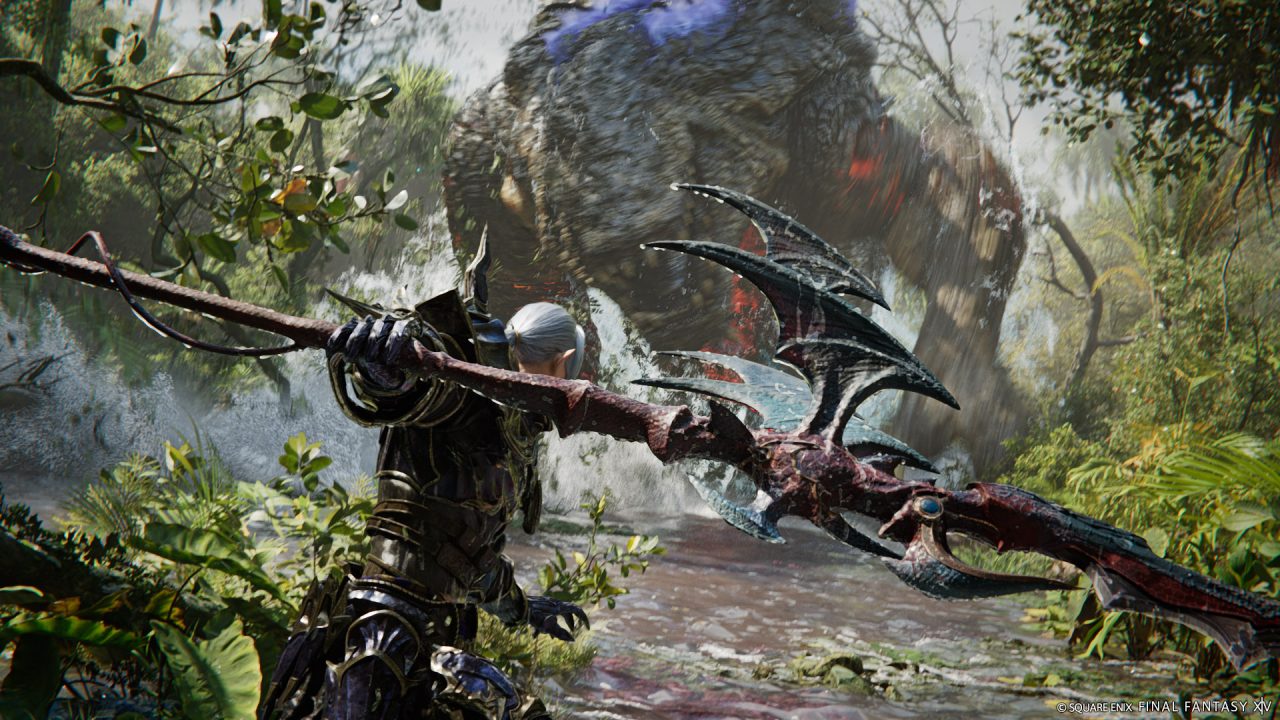 ---
Final Fantasy XIV x Final Fantasy XVI Crossover Event
While we wait for Dawntrail, the company also revealed "The Path Infernal", a Final Fantasy XVI crossover questline that players can look forward to experiencing in the patch 6.x series. The preview below showcases a full-grown Torgal as a mount, a minion puppy version of Torgal, and the Clive Rosfield costume as event rewards.
With more than 27 million total registered players, there has never been a better time for newcomers to begin their adventures in the critically acclaimed FINAL FANTASY XIV Online saga. The Even Further Expanded Free Trial now includes all content from A Realm Reborn™, the Heavensward™ expansion and the Stormblood expansion (and updates through Patch 4.58), including an additional playable race (Au Ra) and five additional playable jobs (Dark Knight, Astrologian, Machinist, Red Mage and Samurai). Free Trial players can enjoy hundreds of hours of award-winning gameplay and story experiences equivalent to three full FINAL FANTASY titles, without limit on playtime.
The Final Fantasy XIV Fan Festival 2024, which is slated to take place in Tokyo from January 7th to 8th, 2024, is expected to provide more details about the fifth expansion. Dawntrail releases Summer 2024 for PlayStation 5, PlayStation 4, Xbox Series X|S, macOS, and PC. For everything Final Fantasy-related, keep checking back here at RPGFan.