Square Enix has announced that Kingdom Hearts: Missing Link is set to release sometime in 2024 for Android and iOS. The mobile RPG acts as the latest instalment within the long-standing Kingdom Hearts series, set to detail a period of mystery within its myriad timelines. Check out a teaser trailer below!
Kingdom Hearts Missing Link Teaser Trailer
Players in the United Kingdom and Australia can sign up for a limited closed beta test via the game's official website. The iOS testing period will run from November 29th to December 8th, with testing for the Android version to begin in January 2024. Square Enix has confirmed that there are 3,000 spots available, with an even split of 1,500 between both Android and iOS. While submitting an application does not guarantee acceptance, the entry period for Kingdom Hearts: Missing Link will end on November 19th. For a greater understanding of the closed beta requirements, please feel free to check out the official overview!
Kingdom Hearts: Missing Link is set within the city of Scala ad Caelum, a familiar cityscape to those who have completed Kingdom Hearts III. Players will take on the role of an unnamed protagonist who will travel between Scala ad Caelum and our world, unravelling the mysteries of both in between real-time combat. Gameplay details for the title are currently sparse, but from the footage above, it seems players will be able to call upon the aid of Disney characters to bolster their strength or unleash attacks on formidable foes.
Kingdom Hearts: Missing Link Screenshots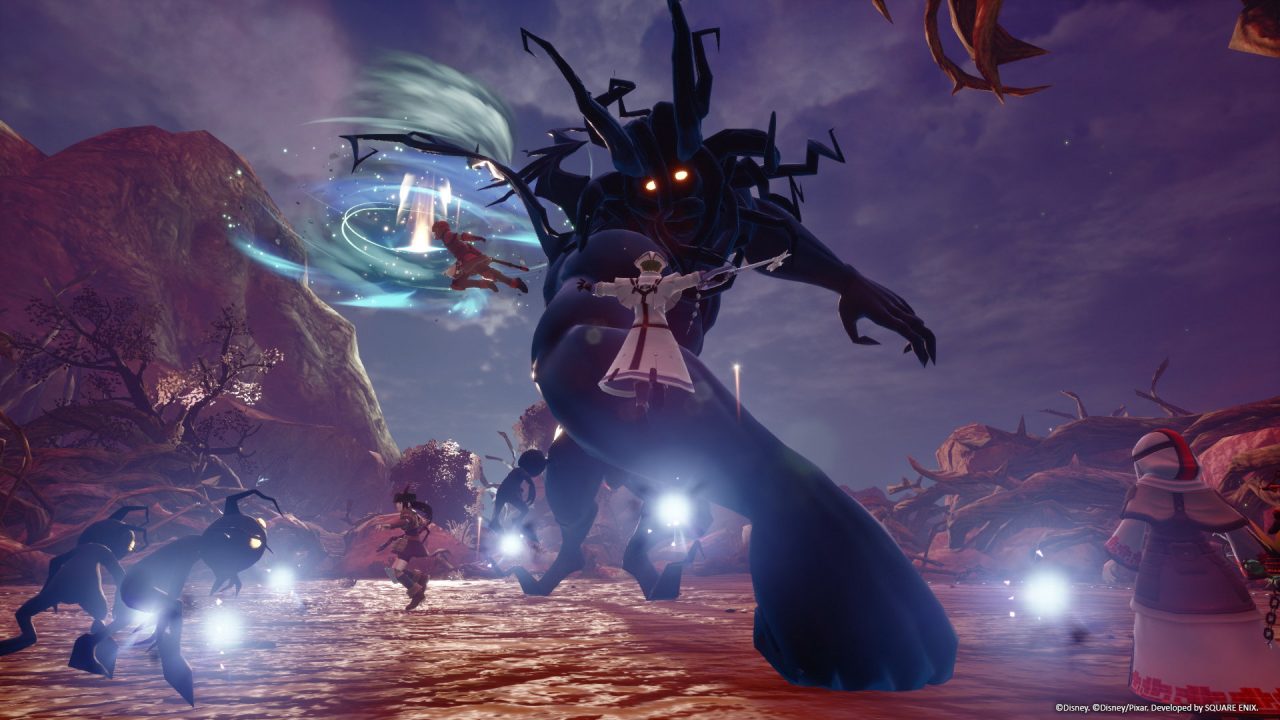 Kingdom Hearts: Missing Link was originally announced during the franchise's 20th anniversary event, alongside Kingdom Hearts IV. It is currently being developed in Unreal Engine 5.
It's always interesting to see Kingdom Hearts continue to expand upon itself in many ways, beyond its original bounds as a PlayStation 2 console exclusive many years ago. Whether it be a rhythm game or a card-based action RPG, it almost always proves to be something interesting. I am curious to see how Kingdom Hearts: Missing Link adds to that, as a longtime fan deep in the trenches.
Stay tuned to RPGFan for all news Kingdom Hearts and RPG!
Source: Gematsu