Campaign Ends: October 29
Platform: Windows, macOS, and Linux.
Every October, I spend approximately 16 hours trying to decide which spooky games to play; next year, I hope to add Scarlet Hollow to my list. A horror-themed visual novel from award winning graphic novelist Abby Howard, Scarlet Hollow takes you to a gloomy Appalachian town featuring exquisitely detailed hand-drawn backgrounds, a diverse selection of love interests, and perhaps even an alpaca or two.  
Soon after arriving in town for your aunt's funeral, you become entangled in a decades-long mystery; the decisions to come will determine the fates of those around you, and even Scarlet Hollow itself. Crumbling architecture, family secrets, and grotesque monsters await! All creatures have been uniquely designed for this game; from the horrors I've glimpsed, I'd say fans of H.P. Lovecraft and Annihilation should be pleased.
A selection of five potential love interests will ensure that your stay in this little mountain town won't be all doom and gloom. Decide between a bespectacled dad, a delicate goth boy, a girl with an ancient pug, and more! You'll start the game by choosing two traits out of a possible six, such as strength or book smarts; these qualities will affect both the dialogue options and story paths available. Then, build relationships with the characters you meet. Will you become casual friends, passionate lovers, or even arch-enemies?

Although Scarlet Hollow is already funded (with the first chapter available to play now), remaining stretch goals include a new trait that will enable you to talk to animals, animated cutscenes, and an additional party member whose silhouette bears a striking resemblance to a dog with a top hat. All in all, Scarlet Hollow is shaping up to be a fascinating choice for fans of horror-themed visual novels and beautiful hand-inked art. I invite you to stop by for a friendly yet horrifying visit; please remember to give the pug some bacon!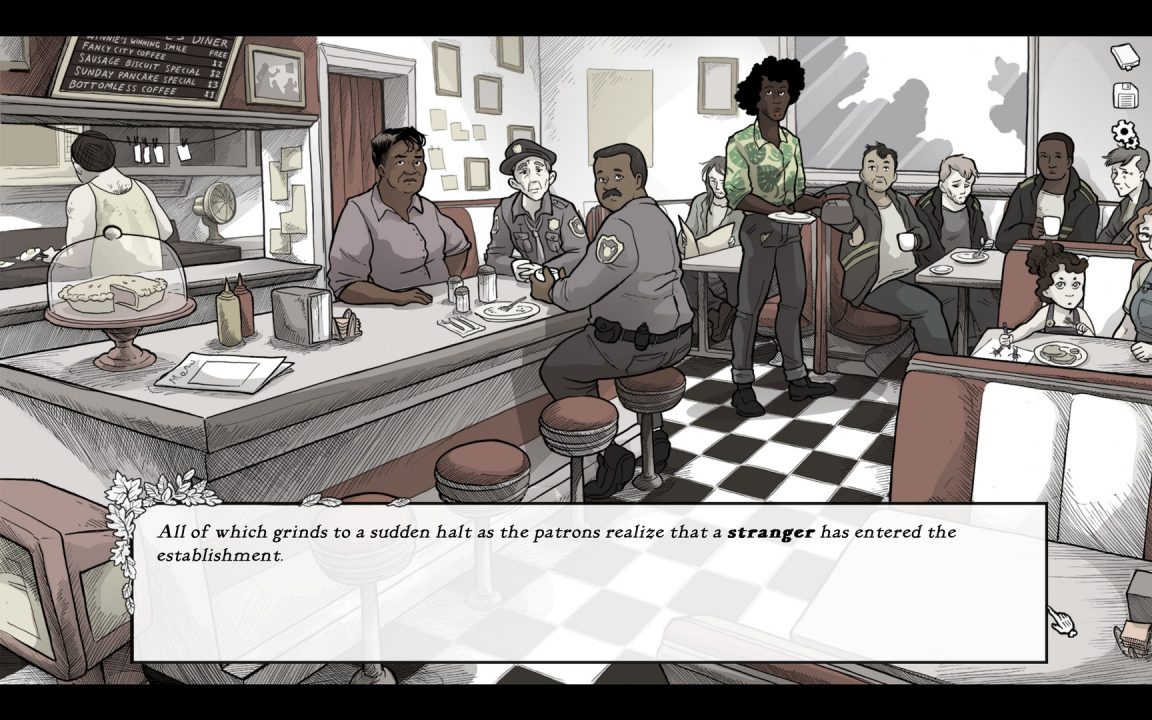 Disclaimer: While it's possible some of us at RPGFan may be backers of the games mentioned in these articles, this does not influence our coverage or our featured game choices. We make our selections simply based on the active campaigns we feel our readers might find interesting, and we are not given special access or perks by the developers.
tl;dr: We think these games show potential and want to share them with you.