When the news that the London Philharmonic Orchestra would be performing parts of the Final Fantasy XV soundtrack at Abbey Road broke, my heart leapt into my mouth. I'm the first to admit I'm a little tired of waiting for FFXV, and my hopes have been both raised and dashed, but there's always been something about the games that's kept me hooked – the music. Knowing that Abbey Road was a 2-hour train journey from where I lived, I couldn't pass up the chance to experience live what might become one of my favourite soundtracks of the year. That's a bold statement for a game that's not out, let alone a soundtrack, but from what I've heard and experienced first hand, Yoko Shimomura's undeniable talent is on show here, and I'm in no doubt about the quality of the game's music.
I count myself very lucky to have won tickets to stand in Shimomura's presence and feel something I haven't got from the demos or trailers yet — like I'm actually part of Final Fantasy XV's world. Me and my partner gathered in Studio One with around 40 to 50 other people. I could feel the weight of musical history as I walked inside. Although Studio One is the world's largest purpose-built recording studio, there was a very cosy and intimate atmosphere. The London Philharmonic Orchestra were all seated, everyone with baited breath, looking at the small crowd of excited fans who'd been fortunate to gain entry to this exclusive event.
The concert opened with Songs of the Stars / Dawn, probably best known from the Dawn Trailer way back last year. It's a slow piece, violins echoing across the room as they gradually fade in. It feels like a song tied in with destiny; the destiny of Noctis, Prince of Lucis, heir to the throne, and a man who has to live through pain and suffering, all while trying to make a different. That's the impression I got from the piece. Chills ran down my spine as the tempo picked up towards the end, only for the violins to softly fade away, leaving an empty feeling, as though you're not in control of your fate. I felt like my heart was being squeezed tightly, like the weight of Noctis's mission was bearing down on me. And that was only the first song.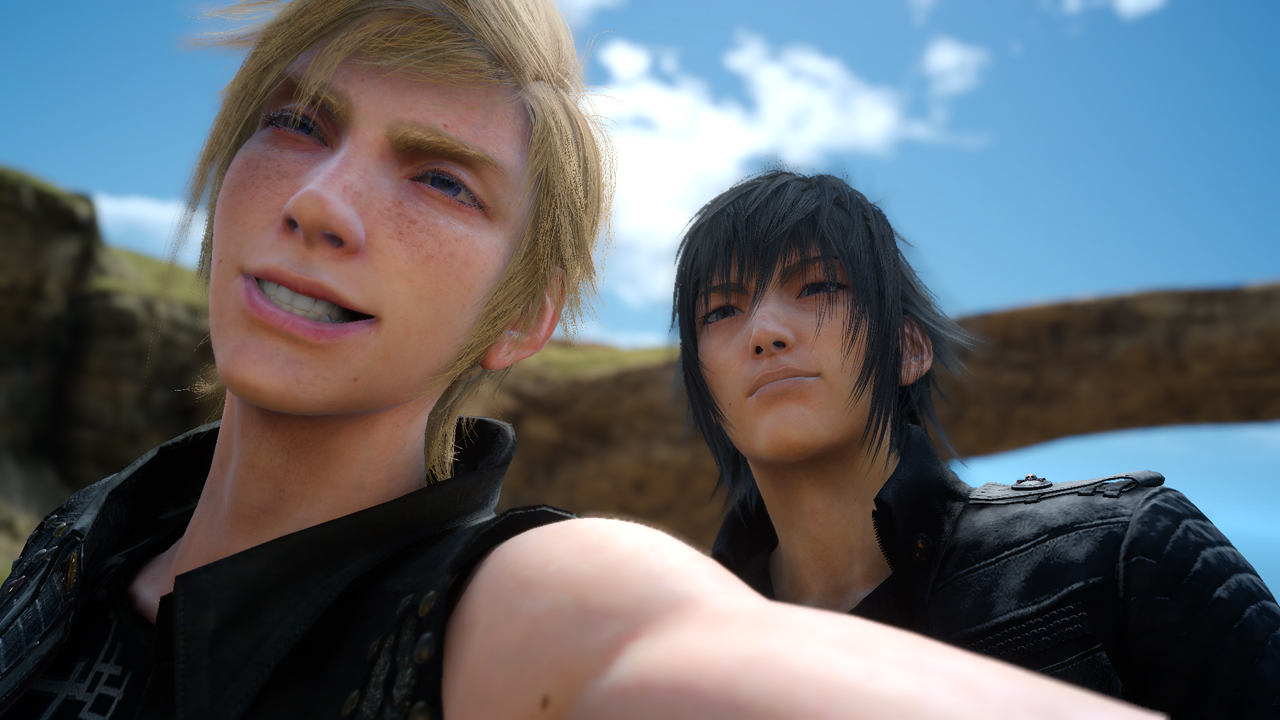 I got a similar feeling from the evening's new track. Never before had anyone heard Noctis's theme performed, and I wasn't prepared for the oncoming emotional impact. The gentle piano gives the song a regal essence, and for once, you finally feel Noctis is a prince. But it also suggests a sort of naivete. Noctis is only a young man, unsure of what he wants, but he understands what he must do. This theme conveys the weight of his destiny perhaps more-so than the night's opening track, but in my mind it paints the perfect picture of Noctis. Noble, strong, naive, gentle, and human. I finally felt like I could form an emotional attachment to his as a character. When host Ian Dickson stated there wasn't a dry eye in the audience, he was right.
Starlit Waltz, perhaps the most jovial of tracks as it was featured in the Platinum Demo, transported the audience back to the huge lounge where Noctis could prance around and dream of anything he wanted. You could tell from the smiles on everyone's faces they were re-experiencing Noctis's childhood fantasies. The track provided some much-needed relief for the crowd, who could gently sway and forget about all the troubles they might encounter on their journey throughout the game. I could picture Noctis and Luna dancing, not unlike Squall and Rinoa to Waltz of the Moon. But at the end, as the music softly faded, it stood as a reminder that things won't always be like this.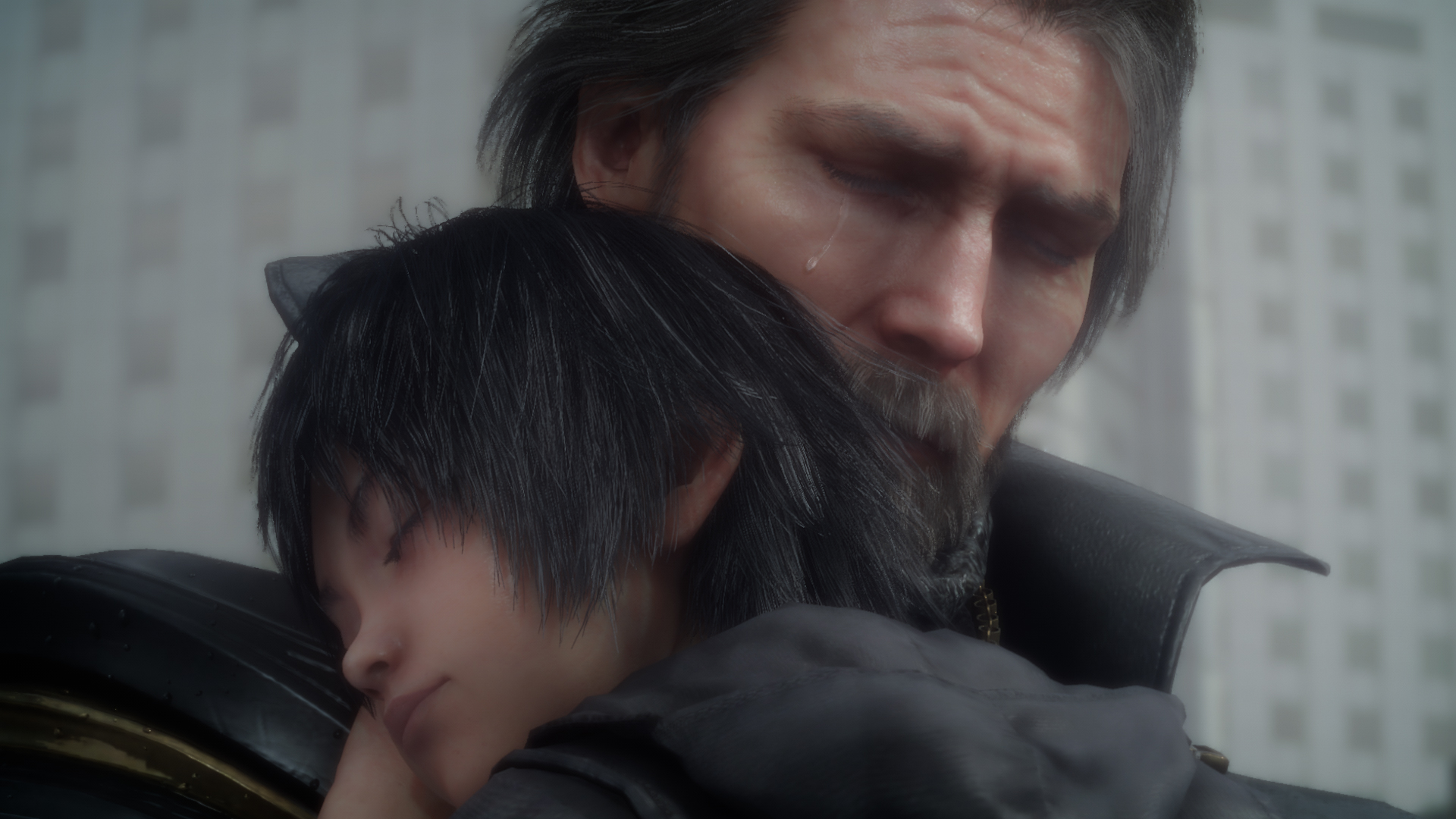 It's only fitting for our journey through FFXV's music reached its climax with Somnus, a song I've come to associate with the wait we've endured. I remember hearing this when Versus XIII was still very much reality, and the song itself serves as a reminder for the long wait we've endured. Even without the lyrics, I could feel myself giving way to my emotions. There's something so powerful about this track. It starts off romantic and reflective, but builds up to something far more powerful. For a long time, Final Fantasy XV feels like it's been asleep, as though it's part of a dream, but very soon it'll be a reality.
And, as if that wasn't enough, Shimomura graced us by taking her seat at the piano for the final performance, Apocalypsis Noctis. The compact and contained environment of Studio One only helped to enhance the power of this track amongst the other battle themes. Shimomura drew everyone's eyes towards her as she commanded the piano keys magically as the choir chanted rhythmically. It was a triumphant and fitting end, as the track was last heard in the Titan Demo at E3. This song felt like a good summary for the whole journey — it's been a long and epic one, but one that's finally drawing to a close. We'll soon have FFXV in our hands.
Final Fantasy XV at Abbey Road has reminded me that I'm still excited for this game. It did more for me than most of the trailers and allowed me to let myself go and just listen to the music rather than focus on what I didn't like. FFXV at Abbey Road was Square Enix's way of celebrating the music of the game in the intimate Studio One, and there isn't a more fitting tribute than that.
Check out the recording below to listen and prepare to get excited about Final Fantasy XV again.
Tracklist
Songs of the Stars / Dawn
Fight Fantastica
Nox Aeterna
Luna
End of the Road
Wonderful View
Starlit Waltz
Noctis
Omnis Lacrima
Veiled Aggression
Somnus
Apocalypsis Noctis