So here it is, the theme song single for Final Fantasy XIII. Or, at least, the Japanese version of it (Leona Lewis is doing a new English theme song called "My Hands"). And what can I say? I'm underwhelmed.
Don't get me wrong. The song is good, it's a great single. But compared to previous themes, this one is just a little too "clean" for me. The production, the vocal performance, even the melodic line. Compare this to Faye Wong's "Eyes On Me," or Rikki's "Suteki da Ne," and this just feels so… vanilla, in comparison. Even FFXII's Kiss Me Goodbye had a more unique sound (though I generally dislike that song).
"Because You're Here" (or, in romaji, "kimi ga iru kara") is the main theme song. It's a mammoth track, clocking in at six minutes. This is pop-orchestra ballad at its most normalized, "perfected" state ever. And a large part of me just can't stand it. I'm shocked that the song's melody is the work of Masashi Hamauzu, whom I generally count on to write interesting music. The other song written for FFXIII, "Eternal Love," is far more interesting. It's still super-polished, but there are claps! And who can say no to claps?
The B-Side, "Christmas Again," was a well-timed track given the December release of the single. It's mostly Sayuri Sugawara singing in Japanese against a very sugar-sweet pop background. She occasionally throws in some English words, like "Christmas time again," "tonight," and "Santa Claus." The music includes segments of melody from a Liszt piece, hence his being credited on the single.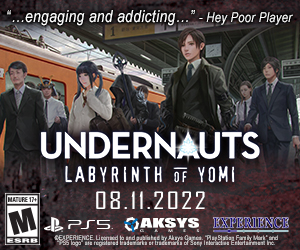 To date, this is my least favorite single for a Final Fantasy title. Yes, I think in weighing the pros and cons, I might even like Kiss Me Goodbye more than this. Let us hope this is not a sign of things to come for the full OST, which hits stores in late January 2010.