The intentional retro soundtracks continue to thrive, and this latest one is really going to knock your socks off. If you liked Sekaiju no MeiQ (Etrian Odyssey) or the Dark Spire, you're gonna love this.
Like the aforementioned titles, this soundtrack comes in two equal parts. In the first part (in this case, the first disc) you get the high-quality "realistic" audio as it appears default in-game. On the second part (disc), you get a heaping helping of chiptune goodness: the 8bit versions of all the same songs you heard on the first disc. Awesome.
Something that makes the Classic Dungeon (or "Cladun") soundtrack so special is that there is a significant difference in the "original" and "8bit" versions. In some cases, particularly with the Etrian Odyssey series, the higher quality music (for the DS, mind you) doesn't sound too impressive. For Cladun, though, the high-quality music for this PSP often rivals the quality of the "Super Arrange Version" albums found with the Sekaiju no MeiQ series. Just listen to the audio samples. The instruments sound amazing, and that opening vocal track is awesome.
Then, on the 8bit side, things continue to sound awesome. If this were the soundtrack to an NES game 20 years ago, it would be highly regarded to this day. There are some very, very catchy tunes on the second disc. And, in case you were wondering; no, I do not have a favorite disc. Both are awesome. Use the audio samples to compare track 11 on both discs. "Water That Connects Life" is a great song, and it sounds great in either version. I'm perfectly content listening to either one.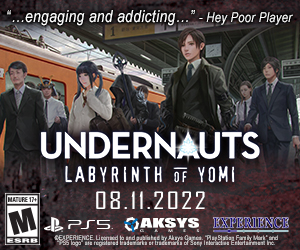 I've heard not-so-great things about the game itself, but there's no question that this soundtrack is one of the best OSTs of 2010. I can find nothing to complain about; instead, I only find myself returning for repeated listens.