Note that the packaging lists the two discs as though they were one, so disc 2 tracks 1-21 appear on the packaging as tracks 25-45.
Growlanser V ~Generations~ is the most recent in a lengthy series of RPGs from Atlus. With this release, the series is now as long as Langrisser, the previous series with work from artist Satoshi Urushibara.
The two disc soundtrack, printed by the new, small-time, trustworthy label "Frontier Works," may be one of the biggest surprises of the year for me. I enjoyed Tatsuyuki Maeda's work for Growlanser IV, but these two composers are new to the Growlanser series, and I didn't know what to expect. What I got was something that, without being showy or over-producer, is an excellent VGM album that hearkens back to the PS1 era.
The sort of music found on this album is marked by particular instruments and styles. Everything is synthesized, but it all sounds good. The piano, bells, woodwinds, strings, the percussion, and even the brass all sound great. I'm reminded of two other soundtracks when I listen to Growlanser V. The first is Kouhei Tanaka's masterful work from Alundra. The second is TechnoSoft's Neorude, another excellent-but-overlooked PS1 soundtracks. The more lively songs sound like what I've heard in Neorude, and the softer songs sound like music from Alundra, but with slightly higher synth quality.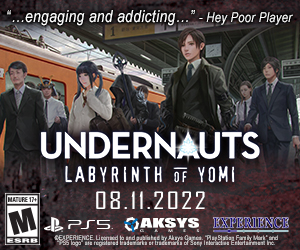 If I may make another comparison, a few songs also use pitched percussion instruments (such as the xylophone) in ways similar to Noriyuki Iwadare, who was the composer for the first Growlanser. I'd also consider this a positive aspect of the soundtrack.
The biggest surprise for me is that a soundtrack with this form of sound and music is still being made in 2006. Some may see this as regression, but I personally feel that it is an excellent example of how good one's composition can sound with nothing but a sophisticated keyboard and some computer programs. It takes a particular type of person and a high level of abstract thinking to plan out songs like this with the equipment used on this soundtrack.
If my review hasn't convinced you, I hope the audio samples will. The Growlanser V Soundtrack is excellent for having a sound I haven't heard from a soundtrack in ages. Get it before it becomes as obscure as the albums that really were released a decade ago.