How is Tenpei Sato still this awesome? Can he do no wrong?
The arranged soundtrack for Disgaea 3 is so good, it's insane. There are two reasons why this is the case. First is that, unlike some of Sato's other arranged albums, these songs vary significantly from their original counterparts. Every single track is longer, usually doubled in length, from their OST counterparts. New instruments and vocals have been added to certain tracks, there are improvisations included, and the audio quality is generally better. The second reason this album is so good? Sato is able to cover his bases, hitting everything you'd want for an RPG soundtrack. It is as though he is able to emulate a number of other VGM composers, and all the while maintain his own style (and thus, his integrity as well).
The extended version of the opening song, "Maritsu Evil Academy," adds plenty of new vocal parts, and oozes even more charm than its OST counterpart. But if you think Sato is setting the mood with silliness, think again. The next track, "Wanderer's Poem," throws us all for a huge curve. Composer emulated: Michiko Naruke. This song goes for the same Western style as the opening song for Wild Arms, using a whistle and acoustic guitar as the feature instruments.
"Chinese Sword" was an excellent choice for arrangement. At first, it sounds ultra-traditional, using all the ethnic Asian instruments you'd expect. But then the beat kicks in, and you know Sato's ready to rock. Such fusions are what Sato is known best for, and this song manages to be beautiful and fun at the same time.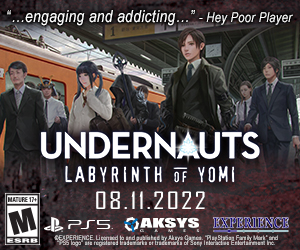 If you need a good laugh, the Commercial Song for the academy is guaranteed to cheer you up. Using a march rhythm and style, as well as some childish female vocalists for the performance, Sato creates the perfect in-game advertisement for the school. And again, this version is twice as long as the OST version, and the performance is more lively. Good stuff!
For the next track, I believe we can identify Noriyuki Iwadare as the "emulated composer." More specifically, Windin'Rinding sounds like a battle theme from Lunar; a really, really good battle theme. You find brass instruments everywhere: trumpet leading the way, but French horns doing their part as well. All along the way, we also get plenty of electric guitar and some orchestral chimes. There's also a little motif in this song that sounds like a network television's sportscasting theme. It's just four notes, but every time I hear it, I want to watch some basketball (and I don't even like basketball…). The guitar solo added for the arranged version is excellent, on par with the Atelier Iris arranged albums.
"Unlucky Hero" features Sato himself on vocals, and it's another silly song. If you remember "White Tiger" from Disgaea 2, know that this is more of the same, but more jazz-influenced than rock. After this track, we get what may be the most musically impressive song on the album. "Blue Concerto" seems to imitate two Square Enix composers simultaneously, and (again) still keeping a Sato feel. Those composers are Masashi Hamauzu and Yoko Shimomura. The piano part sounds distinctly like Hamauzu's impressionist works, and the rest of the instrument choices are very similar to what Shimomura would use for Kingdom Hearts. But even with these influences, the song stands out well on its own.
"Extreme Outlaw King" got the biggest boost of all the vocals in the transition from OST to Arrange. Additional vocalists, a stronger vocal performance, and a much richer instrumentation follows this awesome jazz song. It's actually less silly than other songs on the album. Sato did a great job with this arrangement. Then comes "AKUMA Galops," which is, in my opinion, the weakest arrangement on the album. There is some variation from the OST here, but it's not as much, and I was not as impressed with this song to begin with. But you can't win 'em all, can you? It's still a decent song though, and it helps to keep the album well-rounded.
Now it's time to get sentimental. The slow song/ballad for the album is this two-parter. The first half, "Lonely Room," features a non-lyrical vocal part that is simply beautiful. As we transition into "Whistle of Memory," violin takes center stage. Orchestra bells join in, and the vocalist returns for the end of the song. Emulated composer? On this one, I think it's almost purely Sato, but I would suggest that some of this sounds similar to work by Kenji Ito.
"Go, Mao!" has some silliness in it. The mute trumpet and the tango-style beat suggests as much. The vocal performance is theatrical (more about "theatrics" below), making for one memorable experience. I like this song quite a bit. We get another vocal track, the theme song for Maritsu Evil Academy, after this. This song remains short, only 2 and a half minutes long. When I hear this song, I think of a Japanese anime Hogwarts choir from the beginning of the third (or is it fourth?) Harry Potter film. Then, we get one final instrumental, "Great Glider." The melody and instrumentation as an Asian ethnic feel to it, more Indian than Chinese. However, Sato also throws a ton of choir vocals behind it to add to the sense of awe and majesty. This is a battle theme as well, and though it may not "rock," it certainly does impress.
Finally, there's the ending theme, "A Song For You." Emulated composer: Kouhei Tanaka, specifically from Sakura Taisen. And, very specifically, from Sakura Taisen V's "Downtown Heart." Japanese Gospel? Yes, please! In a way, Disgaea has always taken a cue from the Sakura Taisen series, going for musical-theatre-style vocals. It doesn't get much more fantastic and outlandish than this. I love this song, and I am so happy that Sato wrote it and it appears as an almost seven minute long track on the arrange album. The performance is absolutely stellar, and the melody is super-catchy.
Two years ago, I said that Sato would be hard pressed to top himself after the incredible Disgaea 2 arranged album. Has he topped it? I don't think he has. But I think he has stayed on that same level of greatness, providing some different styles. Disgaea 2 had some more electronica to it (especially "Cyber Dance"), whereas on Disgaea 3, there's nothing like that to be found. The instrumentation on Disgaea 3 is much more traditional, and much more real.
Whatever the case, I have to whole-heartedly recommend this album to you. It's an instant classic.