this "privilege" single came alongside preorders of the Japanese release of Disgaea 3. NIS America also packaged this single with the North American release of Disgaea 3, for anyone who ordered the game direct from the Rosenqueen store. Included on this "Devil label" are the three opening songs from each Disgaea title. They come in their full, four-minute-ish form instead of the in-game two-minute-ish form.
"Lord Laharl's Hymn" is a classic. It's truly classic. It's everything we've come to know and love about Tenpei Sato in one insane vocal track. Three cheers for Laharal!
Disgaea 2's opening theme, "Sinful Rose," is decidedly different from the opening themes of 1 and 3. It's not silly. There's something romantic about it: probably the violin part. The song is so well-composed, I could almost do without the vocals. But then, the vocal performance is excellent too, so it's like a double win.
"Maritsu Evil Academy" uses the same group/choir vocal style as Lord Laharl's Hymn, but the melody is unique. It sounds exactly like what you'd expect from an anime demon's school. Mark up another point for Tenpei Sato!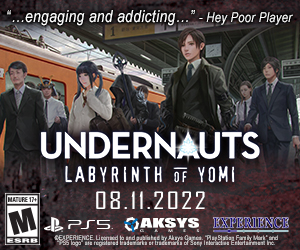 If you don't own any of the OSTs or arranged albums from the Disgaea series, then this single is certainly a worthwhile addition to the collection. Otherwise, it's just rehash material packaged in a convenient way for those who love the opening vocal tracks for the Disgaea series.