Okay, so Mimana Iyar Chronicle might not be the hit RPG of the year. Developed by GungHo and published in the US by Aksys, this PSP RPG reeks of cookie-cutter anime convention. I understand people having that problem with the game. I don't have that problem, but to each his/her own, right?
The music, on the other hand, is another matter entirely. Composed by one of my favorite lesser-known VGM gurus, Hiroto Saitoh, the soundtrack to Mimana has some mighty catchy stuff happening on it. Now, unfortunately, there's no such thing as a full soundtrack for this game. Japan had a 15-track promo disc (which I'm still trying to obtain), and Aksys matched it with their own 15-track mini-soundtrack. The particular musical and voice tracks on each disc are varied.
The sample we get gives us the opening music (awesome tribal/ethnic stuff), an environment theme (more of the same), battle music (standard RPG stuff), then some event and character themes. Tracks 7 and 8 are two versions of female protagonist "Sophie" singing a song. On track 7 it's "la la," on track 8 it's humming. In both cases, these are exclusive English-version recordings. Even though there's no words to be heard, Aksys chose to use the English VA to re-record the voice.
Tracks 9 to 15 are "voicemail" answering machine messages from primary characters in the game. They're meant to be humorous. I appreciated having them on the disc, though I would've been happy to trade them for one or two more actual pieces of music.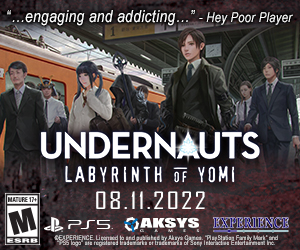 Hiroto Saitoh's work is oft-overlooked among VGM fans, and it's a shame, because he writes some good stuff. On this album, my favorite tracks are the opening theme and "Spirit Protector."
If you want this CD, buy the in-box UMD version of Mimana Iyar Chronicle. This small portion of audio isn't worth the full price of the game, but if you think you might enjoy the game as well, this soundtrack is certainly a worthwhile bonus.