Let's talk about visual novels and their respective soundtracks, shall we?
In general, your average visual novel is going to get an OST release, a vocal single, and a whole bunch of drama albums. If the game expands, maybe a full vocal collection will be released, or a piano collection.
But a symphonic arrangement? I've been around the block, and I generally have not seen this for visual novels. Even mega-franchises like Konami's Tokimeki Memorial and 5ps Memories Off haven't been treated to orchestral recordings. But STEINS;GATE got two. That's something special.
This album consists of two separate recording sessions; songs that appeared previously on 2012's Symphonic Materials single, and new arrangements recorded by a smaller group of musicians. I feel the need to go track-by-track on this one, because it's so wonderful what they did with the OST and vocal themes for STEINS;GATE.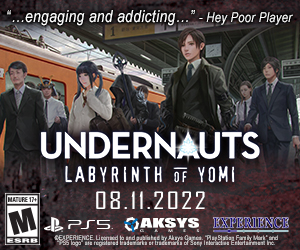 From the start, "GATE OF STEINER" is such an important song, because it appears so often throughout the full soundtrack. It has that dark, eerie opening, which I had thought couldn't be translated to orchestra well. Oh, how wrong I was; this opener has some truly beautiful sections. Simple decorative transitions, ultra-precise piano and percussion and a building strength that takes Takeshi Abo's original themes to new heights. It makes one wonder, what other Abo scores would sound so great in orchestral form? I doubt anyone is going to go back and do an album for the Infinity or Memories Off franchises, but I think I can be satisfied with this. Outside of Square Enix doing this kind of thing for Final Fantasy and Dragon Quest, there really aren't many publishers recording orchestral arrange albums these days (live concerts, sure, but not so many created solely for home listening). This opening song alone makes me happy that someone saw fit to make this happen.
"Cycle" takes the already bright OST track and brightens it up even more with a variety of instruments that can handle the higher pitches, while cellos and contrabass hold up the movement from the bottom. Once that bouncy pentatonic melody kicks in, it's clear that this song was worthy of orchestration. Speaking of pentatonic, the stacked-pentatonic harmonies of "Explanation" made it an obvious choice for orchestration. This particular piece is one of four orchestral arrangements written by Jun Murakami. If you look at Murakami's past composition and arrangement credits, you may find yourself, like me, questioning how it is that he hasn't been utilized as an orchestral arranger as often as vocal arranger or composer for non-orchestral work. Seriously, his work is some of the best on this album.
"Noisy times" is a great arrangement of a silly song. In-game, it plays during the carefree conversations had in the Lab Mem's lounge area. The symphonic arrangement adds some air of credibility to the song; it doesn't lose its sense of goofy fun, but if you orchestrate virtually anything, it's like you threw a tuxedo on it. So I guess this is like seeing Itaru in a tux.
"Assailant" came out really well in orchestrated form. I thought this dark, threatening piece from Abo was a little too intense on the OST, but arranger Solt Five (AKA Yukinari Shioda, who previously composed alongside Abo on the PSP release of Never7), in what is his only arrangement for this album, really brought this piece to life with appropriate use of each of the orchestra's sections.
Now it's time to visit the "Laboratory." This is the second of Murakami's four arrangements, and this one is a jazz tune turned big-band-friendly. Here, Murakami makes excellent use of orchestra bells, trumpet, flute, oboe, and more. The strings are generally used for counter-melodic strains and general backing as all the wind and brass instruments take melodic lead. This is a great arrangement to another "carefree" song from the OST.
Okay, now comes one of the biggest surprises. "Ringing Medley" is the only track arranged by a man I deeply admire and respect, Kevin Penkin (Defender's Quest, Jyuzaengi, NORN9). Penkin is an Australian composer and arranger who's worked alongside legends like Nobuo Uematsu, and I feel like everything he touches turns to gold. He continues to impress with his original compositions, so it was fun to see what he could do by stringing together ringtones made for a fictitious cell phone into an orchestral medley. Can it be done? Yes, yes it can, and these six ringtones stretch out into five minutes of orchestral bliss. This may be the only time you hear ringtones written for a video game be transcribed and re-arranged for symphonic orchestra, so enjoy it. And seriously, Kevin Penkin, if you're reading this: good on ya, mate.
"Human Community" is arranged in a style not unlike "Explanation," especially with that stacked-pentatonic thing being emphasized and repeated in different octaves and registers. Yet, the arranger this time is Hiroaki Tsutsumi. This is Tsutsumi's only contribution to the album, but it's a good one, with a jazz improv section featuring piano and violin in the middle! Well played, Tsutsumi; well played, performers! Once the solo section is over, the brass does a great job leading the way without drowning out the rest of the orchestra. Especially impressive is that this was all done in the second recording session— you know, the one with basically half the orchestral performers as session one? I'm impressed.
If there's one song amongst the disc one orchestrations I don't care for at all, it is "Crossroads." Like many of the Dragon Quest Symphonic Suite battle themes, this is one of those songs that is technically impressive, yet I have no interest in listening to it. It's intense, but it's also repetitive, and the melody is all over the place. I can't fault arranger Taro Makido; it's faithful to the source material, and the inevitable result of orchestrating Abo's original version. However, it is mercifully short, clocking in at exactly two minutes.
Track 10 wins me over within the first few seconds. This one, an arrangement of "hesitative consideration," is of a similar style and quality to many of the Studio Ghibli / Joe Hisaishi works, especially Laputa. And the arranger is … unsurprisingly, Jun Murakami again! This is his third of four arrangements, and it's just brilliant. The textures, the layering, the dynamic variation, the loose, rubato tempo: it all adds up to something glorious. And to think, it's one of those many songs that starts with the same foreboding theme as "GATE OF STEINER," but it leads somewhere else entirely, as if the music is foreshadowing the time-travel story itself.
Next, we have "Chaos mind," a song whose title is sends a wink and a nod over to the first of the Science Adventure games, CHAOS;HEAD. Another piece from the second, smaller recording session, "Chaos mind" is arranged by Nobuaki Nobusawa, a young musician whose body of published work so far is small, but based on this arrangement of Abo's work, I'd say he could go far. The original "Chaos mind" isn't a particularly memorable song, but Nobusawa makes it so with effective use of the musical palette of an orchestral ensemble.
The brooding sounds of "Chaos mind" transition nicely to the intro of "Quiet air," which starts in a surprisingly dark place before opening up to the light. This choice was the artistic liberty of the arranger, one Alex Vourtsanis. Vourtsanis is another young arranger, one who doesn't have a large body of work but whose studies include time at Yale's department of music and University of Texas' music department as well. Though strange, the opening to the song works really well in the context of the entire album. The rest of the song comes out very well, just like the other upbeat songs.
And now, for "OPERATION SKULD": I hear these familiar, Hisaishi-esque string parts with stacked fourths and something that is somehow both beautiful and rigid. Who could pull off such a thing with what is one of my favorite OST tracks? I think you know the answer: Jun Murakami's swan song for the album, and for the whole box set, is this very piece.
The solid orchestral work isn't done yet, though. A big surprise here: for the final arrangement on this disc, the source material isn't from STEINS;GATE: Rather, it's from the side-story visual novel STEINS;GATE Linear Bounded Phenogram. "GATE OF PHENOGRAM" is the game's instrumental opener and theme, and man is it good. It's even better orchestrated, though. The orchestrator in this case? Tomoki Miyoshi. If you don't know that name, you're going to want to learn it. This young man, born in 1993, did arrangements for the indie game Monaco, and is the sole composer/arranger to the two disc OST for I am Setsuna, that Chrono-esque game that Square Enix recently released. Miyoshi contributes one track on this symphonic album, and it's this one; consider that he was likely 18 or 19 years old when he submitted the arrangement. Listen to that audio sample, and you'll see why I like this piece so much.
Now, on to disc two, which is an entirely different affair…
For the six vocal tracks, the vocalists had to record new vocal parts due to tempo changes, so their style, inflection and decoration matched with the new orchestral backing. This isn't just an orchestral backing of an old recording (for an example of such a technique, check out SMALL TWO OF PIECES on the Xenogears orchestral album Myth). So we have new orchestral backing for six memorable vocal tracks from the STEINS;GATE franchise, and if you want to hear the orchestra-only version, those instrumentals are included as tracks 07-12. Or you could go orchestra-karaoke on it, I guess.
Which track is best? All of them. Honestly, this disc stands out as one of the pinnacle achievements for 5pb, and for visual novels in general. The first disc is definitely memorable, and the diversity of arrangers brings a smile to my face. But these orchestral/vocal combo tracks deserve to be heard and celebrated.
A word of caution to collectors: everything in this collection can be found in discs 5 and 6 of The Sounds of STEINS;GATE Complete. If you're a serious collector, you may want to go straight for that 8 disc set. However, if the other contents in that set don't appeal to you, the cream of the crop definitely resides here in Symphonic Reunion, and (arguably) in the Vocal Collection as well. Enjoy the audio samples, and consider whether your voting with your dollar for orchestral VGM could lead to more orchestral VGM, even (especially) for visual novels.