I first heard selections from this album on Dragon Quest Symphonic Suite Best Selection ~ Tenku, a compilation of the best arrangments from the Dragon Quest 4-6 orchestra albums. However, it was the selections from this fourth installment of the series that truly drew my attention. I instantly knew that I had to have this album. After a slew of bidding wars, I had my hands on this treasure, and I can honestly say that the hefty price I paid was worth every penny. Beautiful, rich, epic, touching…these words equally describe the music that I found within.
And this all came from a videogame? I have never played any of the Dragon Quest games, nor heard the music from the original soundtracks, so I am unable to compare the arrangements to their original compositions. But, it is clear that Koichi Sugiyama has a masterful grasp and knowledge of classical orchestration. This album more than proves it.
A two-disc set, disc one contains the symphonic arranged tracks, while two is the game original sound story, which is essentially the original soundtrack combined with in-game sound effects. It's not much to listen to unless you've played through the game yourself and are interested in it for the nostalgia. For everyone else, disc one is the only reason you'd want this CD. The selections start off with the "Overture," a staple of the series and a nice piece in itself, but track two is where things really pick up. "Menuet" is a beautiful, complex, completely engrossing piece that has grown to be my favorite of the album. "Comrades" is a wonderful medley that combines five of the overworld themes into one movement; starting off bouncy and segueing into more peaceful and tranquil melodies. One would think it difficult to combine the different styles of each theme into one piece. Sugiyama does it seamlessly. Other notable tracks are "Elegy~Mysterious Shrine" and "Battle for Glory." "Elegy" is one of those rare pieces that touches you with its sadness, and coupled with the hopeful and optimistic strings of "Mysterious Shrine," this track just oozes emotion. "Battle for Glory" is powerful, energetic, and one of the best battle themes that I've heard from the composer.
Everything about this album has been executed with perfection. Listening, I almost feel like I am hearing one of the classical masters at work, it's that GOOD! Compared to what I have heard of the other Symphonic Suites in the series, the rich texture and variety of musical styles place these arrangements above the rest. If you're a lover of orchestrated music, or even just a Dragon Quest fan, you MUST get this CD.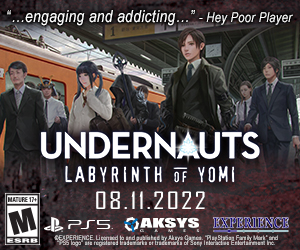 Although this printing is rather hard to find, SPE Visual Works has recently re-released the symphonic half of this album, which can be found at Otaku for around $25.