A few weeks after the first, the second and final volume of Wild Arms: The Vth Vanguard was released. I still do not understand why they split the soundtrack in two like that (probably to make money), but regardless, Masato Kouda and Noriyasu Agematsu are back. While the soundtrack still remains with its Western favor, this album contains a lot more song styles: from orchestra to techno and much more.
Disc One
As I mentioned, there are a lot less songs with Western flair to be found here. Instead, we get a lot of the miscellaneous goodies, and quite frankly, a few of them are quite interesting listens. This disc, while not mind-blowing, has a lot of enjoyable songs that got me interested to listen a few times.
I was mainly impressed by the appearance and battle themes of some characters. I really liked "Fariedone RYGS_5013~ Battle" which is a really neat, techno song while both versions "Nightbane Auckland" were fun listens. "Kartikeya ASGX_7135" is also cool, but way too gritty for my tastes. A few others such as "A Distant Elegy" and "Five Minutes with the Goblins?" were nice listens too.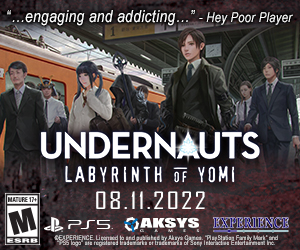 My minor qualm is that we get more versions of Agematu's songs. I still like "The Fallen Idol," but it's merely an extended version of the same song in the previous album, minus the female chants. "Seeking the Blue Sky (ver. YAKISOBA)" is virtually the same song as the other versions, just the flute is a bit higher pitched. At least "The Ice Queen ~ Too Painful" is different, replacing the harp melody with pure violin. I have no qualms with repeated works, but most felt a bit pointless to throw in again.
Song Highlights
Nightbane Auckland ~ Battle – This is an interesting and suave battle theme. The whole style made it feel like a showdown. Nothing that is particularly amazing, but it's likeable.
Five Minutes with the Goblins? – It's a very weird song that seems to be used during a funny moment. Normally, I am not fond of those kinds of songs since I found many composers trying to hard, but this one is cool. It has a funky beat with some quirkiness to it, but drags a bit too long for this kind of song.
Fariedone RYGS_5013 ~ Battle – I really like this battle theme. I digged how Kouda composed the techno beat especially by the end, and still give it some western flair. It certainly has a weird name (probably a boss name), but it's an addicting song.
A Distant Elegy – I find it to be a depressing, yet a lovely song. I love how well-done the violin is, and really got me engaged into the song.
Disc Two
In the first volume, I enjoyed disc two the most. In this case, it's the weakest link, not that it's bad by any means. It just had the fewest songs that clicked with me. I mainly liked the songs that Agematsu did, with some of the highlights mentioned below. Kouda has done a good job, but his works are way weaker compared to his great works on the previous disc. It just didn't stand out with me. The melodies is fitting, but that's it.
Song Highlights
Persephone IPCC_3927 ~ Battle – It's another great battle theme, composed by Agematsu this time. The song is very techno-heavy, but with elegance thanks to the violin complimenting the beat.
At the Frozen Depths of the Hearts – It's primarily the second half of the song that really got me into it. The song starts of simple and slow, but when the melody kicks it up a notch with the chanting in the background, it became much more engaging. I am impressed a lot by how Agematsu does techno.
A Muzzle Dancing in Hatred – It's a mixed bag with me since the melody changes pace a bit frequently; but overall, I thought it was well-done. I like it mainly when the main melody picks up in various parts, and the violin melody sounds a bit similar to Agematsu's other work "Persephone IPCC_3927."
Disc Three
Finishing off the soundtrack, we got the epic and sinister goodies. Those songs are certainly intense, but they didn't make too much of an impact me…but I do think they are better than the Disc Two songs. A lot of the songs gave a strong, "Final" feeling, just as it should be.
I was mainly impressed by the last few songs of the disc. A couple of the songs like "The Wings of Fallen Gods" and "April showers" were memorable to my ear, and we get another cool version of "Justice to Believe (ver. Ground Zero)" We also get another vocal from Mizuki, "Crystal Letter ~Ending Theme~." Once again we get another of "The Ice Queen", but at least it mixed things up again, returning back to the harp, and the vocalist humming.
Song Highlights
Justice to Believe (ver. Ground Zero) – At this point, it's easy to figure out I really like this song, and though this version might be thought of as "more of the same," there are a couple of additions and changes that occur as the song progress. The result is a more epic, and intensified version of the song.
Crystal Letter ~Ending Theme~ – Here is another good vocal by Nana Mizuki. I felt it was a bit too upbeat at times, but I really enjoyed the song's lighthearted sound. It's not featured in any singles so it remains an exclusive in this album.
Battle Knight Blazer – This is a joint song that the two composers worked on as a nice way to finish off the soundtrack. This is an arrangement from one of Naruke's songs in Wild Arms 2, and it was well-done. It gave this old song an interesting techno twist, and I thought it did one of Naruke's old works some justice.
While the soundtrack, as a whole, was not spectacular, I was pleasantly surprised by the number of good songs I heard, especially after listening through the good, but not great first volume. While Naruke may be out of the picture for an unknown amount of time, rest assured that the series music will still remain solid if these two composers take the helm. This soundtrack is not a must-have, but it's a great OST. Volume one is still recommended, but if you can only afford one album, get this one.