Welcome, RPG enthusiasts! September is here, and Avengers aside, last week was a little light on new releases. Not so this week! We have DLC, a shiny remake, a quiet visual novel release, and some of the best pixel art I've seen in a good long while. Let's get to it.
Updated 9/9/20: We mistakenly left out The Outer Worlds: Peril on Gorgon, which releases this week. It has been added below!
Kingdoms of Amalur: Re-Reckoning – September 8 (PS4, XB1, Windows)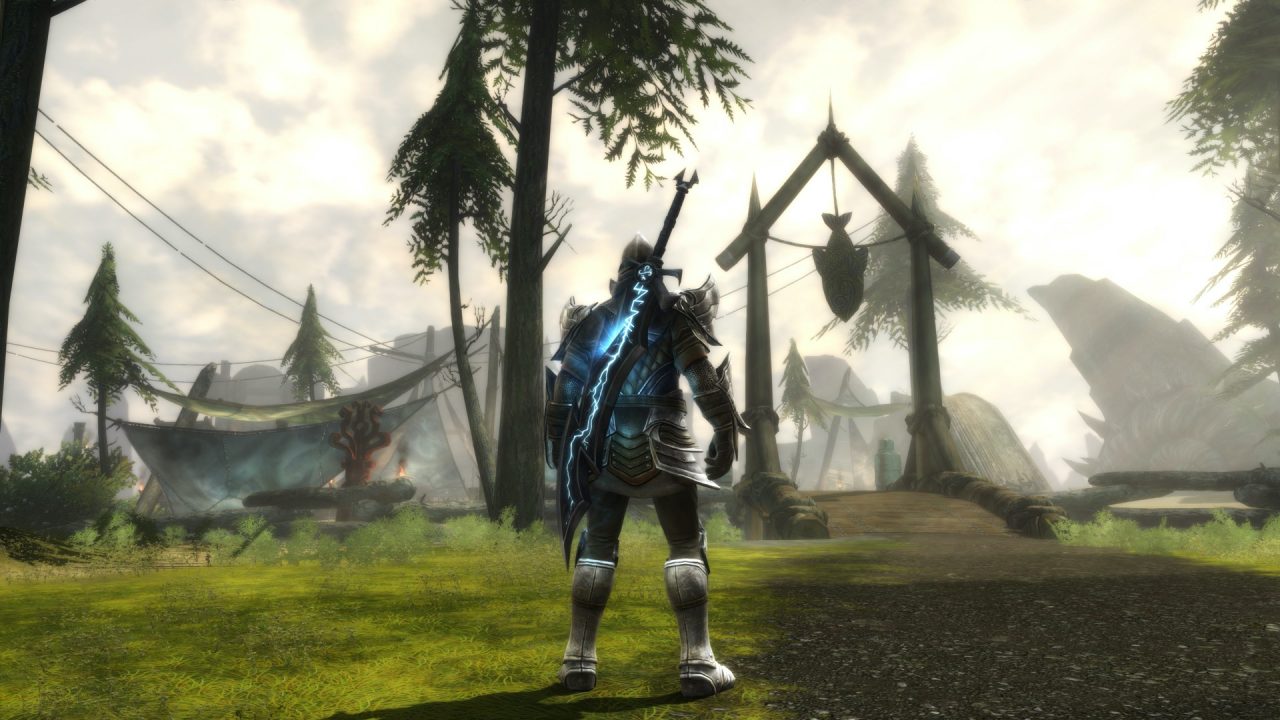 You probably aren't surprised by this one, given that we just shared a new trailer earlier today, but the spiffed-up re-release of 2012's Kingdoms of Amalur: Reckoning is coming to console and PC this week, and whether or not you can hear "Re-Reckoning" without rolling your eyes (as for me, I like it) doesn't change the fact that Amalur was a solid-but-not-flawless action RPG back in 2012 (see our review!), so hopefully a resolution bump and fresh coat of paint will allow the game to reach an audience and success level that Curt Schilling couldn't dream of.
---
Minecraft Dungeons: Creeping Winter DLC – September 8 (PS4, Switch, XB1, Windows)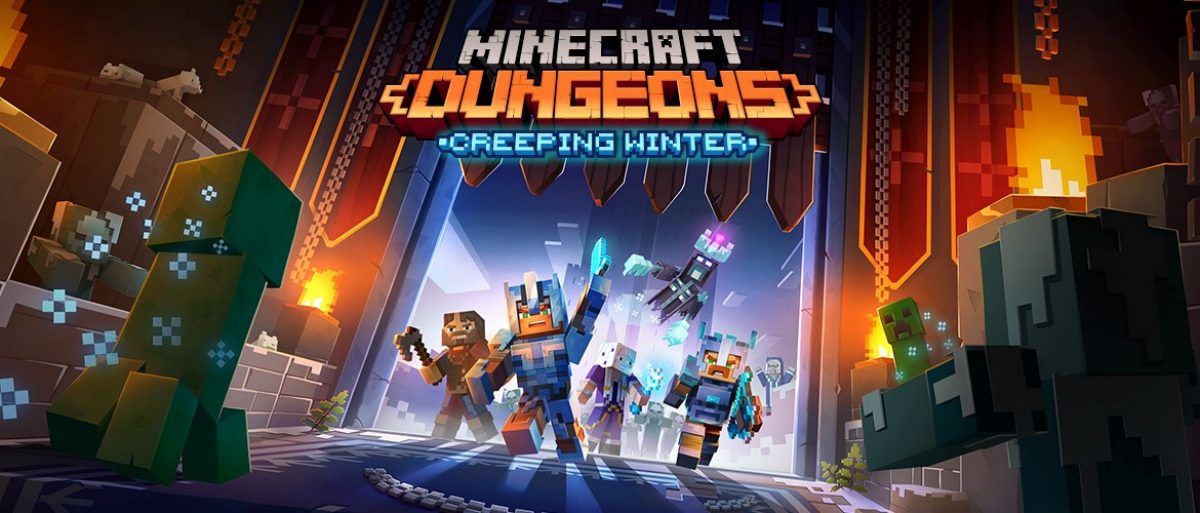 This spring's release of Minecraft Dungeons didn't completely change John Tucker's life when he reviewed it, but he did describe it as "a good choice for those who want fun action that's simpler than games like Diablo." And that seems about right given the market Minecraft is aimed at, so it's a fair expectation. This week, the second DLC pack releases with Creeping Winter. This pack will include new mobs, artifacts, mechanics, armor, and more updates, and also coincides with a physical release of Minecraft Dungeons that will include the base game, Creeping Winter, and the first DLC pack, Jungle Awakens.
---
Star Renegades – September 8 (Windows)
I'm including the latest trailer for Star Renegades here instead of our usual screenshot, because I feel it's just that important to show the game in action. A turn-based, strategic RPG with some of the most beautiful pixel art and animation this side of the cosmos, Star Renegades puts you in the shoes of a band of heroes attempting to fend off a force known as the Imperium across procedurally-generated campaigns, through battles that place an emphasis on interrupts and counters. If the game is half as fun as it looks like it is, we could be in for a good sci-fi time. Look for our review in the near future as well!
---
RPG Maker MV – September 8 (PS4, Switch)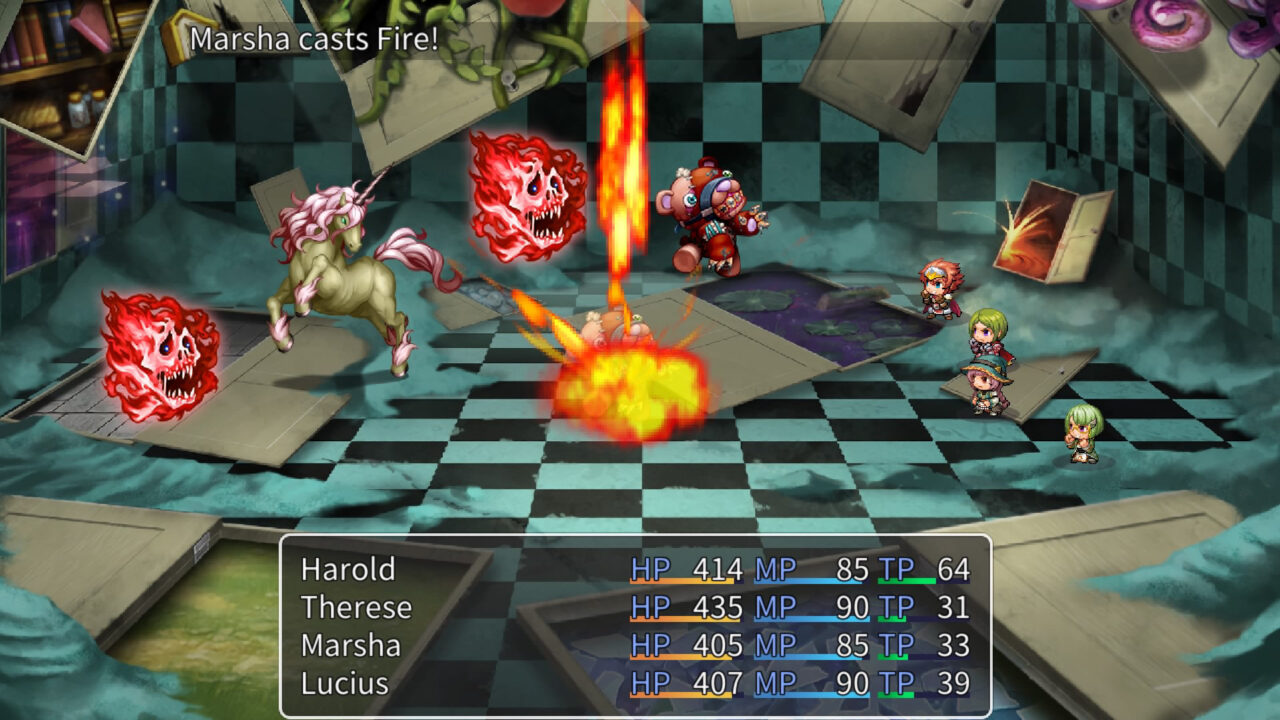 RPG Maker MV may have hit PCs in 2015, but the long-awaited PS4 and Switch version is finally coming this week via NIS America. Not to be confused with the recently-released RPG Maker MZ, MV features additions such as two styles of battle—side view as seen above, and a decidedly more retro first-person front view à la Dragon Quest. An improved map editor, customizable tile color palettes, 250+ character art assets, touch screen compatibility on Switch, and much more round out the package. RPG Maker MV will also be available in a Limited Edition flavor through the NISA Online Store, which includes a "Creator's Log," soundtrack, and Collector's Box for $59.99 USD.
9/8/20 Update: NISA elaborated on the release date this morning, explaining that RPG Maker MV indeed releases today in North America, and will be coming to Europe on September 11, and Oceania on September 18.
---
The Outer Worlds: Peril on Gorgon DLC – September 9 (PS4, XB1, Windows)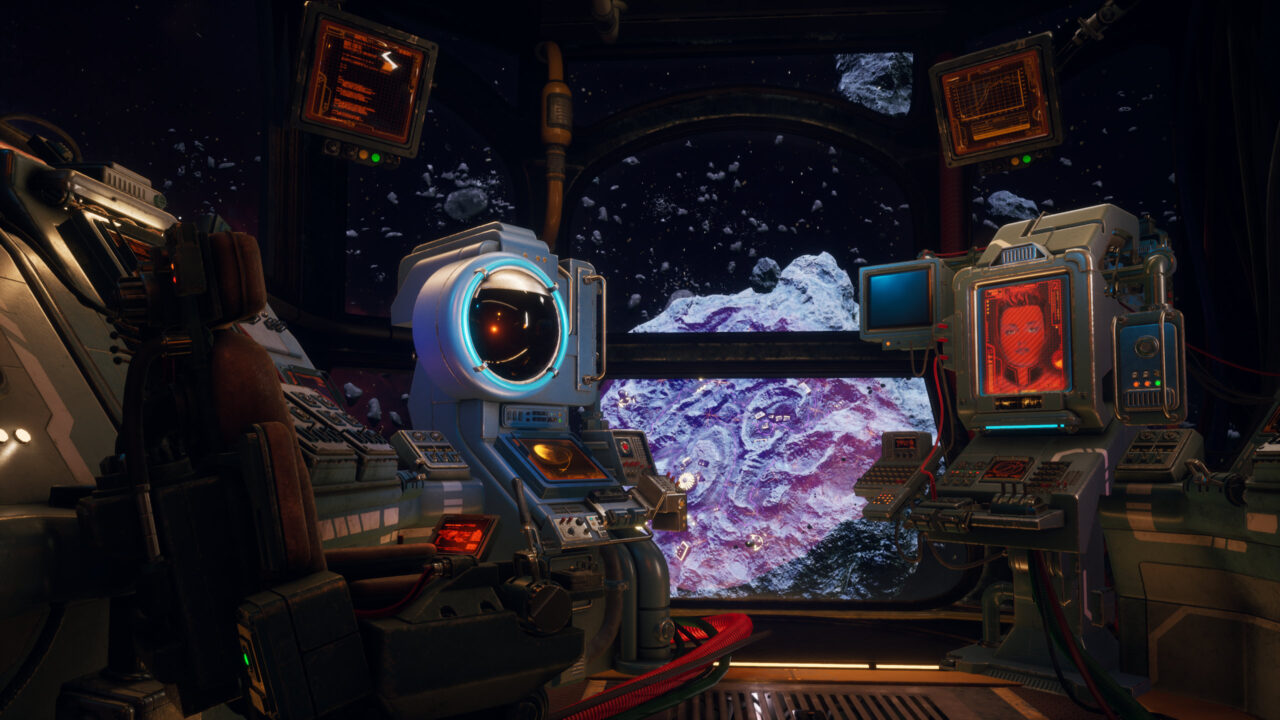 The first of two major DLC packs for Obsidian's acclaimed The Outer Worlds, the Peril on Gorgon pack releases this week for PS4, Xbox One, and Windows on Steam and the Epic Games Store, with a Nintendo Switch release coming later. This narrative-led expansion tasks players with investigating the wilds and abandoned research facilities on the titular Gorgon Asteroid to "piece together the clues that hold the truth behind one of the darkest secrets within the Spacer's Choice corporation," per the official description. Peril on Gorgon is available on its own or as part of The Outer Worlds Expansion Pass, which will also include the second expansion, The Outer Worlds: Murder on Eridanos, set to launch in the first half of 2021.
---
Vampire: The Masquerade – Shadows of New York – September 10 (Windows, macOS, Linux, PS4, XB1, Switch)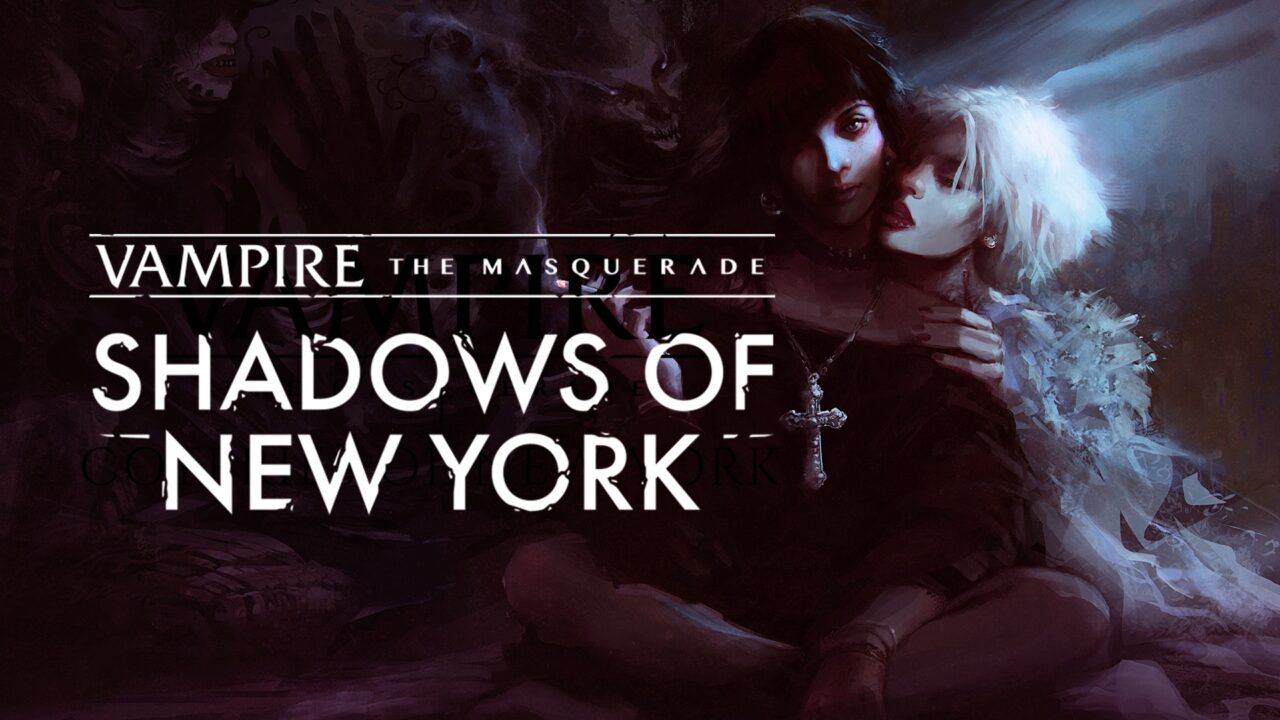 A standalone expansion to 2019's Coteries of New York, Vampire: The Masquerade – Shadows of New York seems to have somewhat kept to the shadows recently, since I didn't notice it was releasing so soon! While Shadows is meant to complement Coteries, you needn't play the previous game to get into it, since this new release features new characters, music, and locations in addition to a returning supporting cast, and aims to deliver a more personal tale than Coteries. Shadows of New York is a visual novel putting you in control of a member of the Lasombra clan, an outcast vampire tasked with investigating the death of New York's Anarch leader. Oh, and did we mention this mission is very obviously a trap? What could go wrong?
---
Wintermoor Tactics Club – September 10 (PS4, XB1, Switch)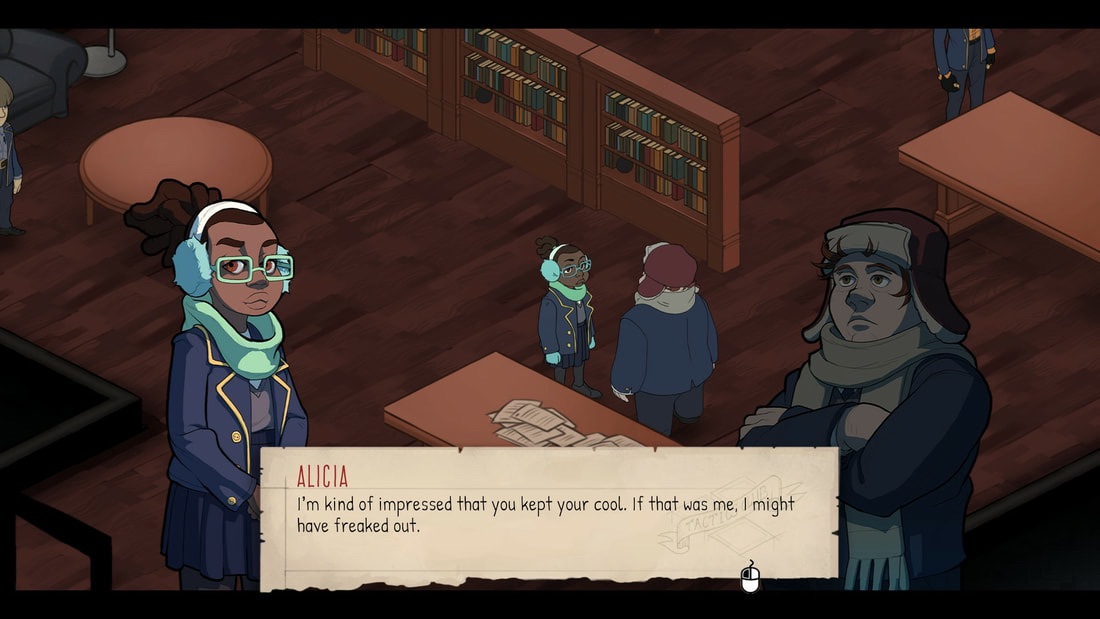 Just over four months since its release on PC, Wintermoor Tactics Club comes to consoles this week. Described by the developers as a "cozy SRPG" that's meant to offer depth in a still-accessible package, Neal commented that the game game him "the same feeling as curling up on the couch with a comic book and a blanket" in his review. Featuring simple, polished isometric locales and great character designs, Neal was a fan of the approachably-short play time (~12 hours) and presentation of Alicia and her interactions with fellow classmates. Look for the game on PS4, Xbox One, and Switch later this week.
---
That's all for this week! Hurry and play everything that you can this week, because in a couple weeks we'll be getting the extremely long-awaited Western release of 13 Sentinels: Aegis Rim from Vanillaware and Atlus, and I have a feeling many of us are going to want all the time we can to spend with it.