During today's Nintendo Direct presentation, a new trailer unveiled that the legendary Aegis and her alter-ego from Xenoblade Chronicles 2 will be joining Super Smash Bros. Ultimate in March as part of the Fighters Pass Vol. 2 downloadable content. Players who purchase the add-on pack, which already added fighters like Sephiroth to the roster, will be able to switch freely between both Pyra and Mythra to unleash a flurry of graceful attacks on their opponents.
Along with Pyra and Mythra's unique character-swapping attacks, a new stage based on the Cloud Sea of Alrest will also be added, with backgrounds that shift between the Titans from Rex and Pyra's journey in the original game. The main stage spans the back of Azurda, as familiar faces like Nia, Dromarch, and others drop in to cheer on the fight.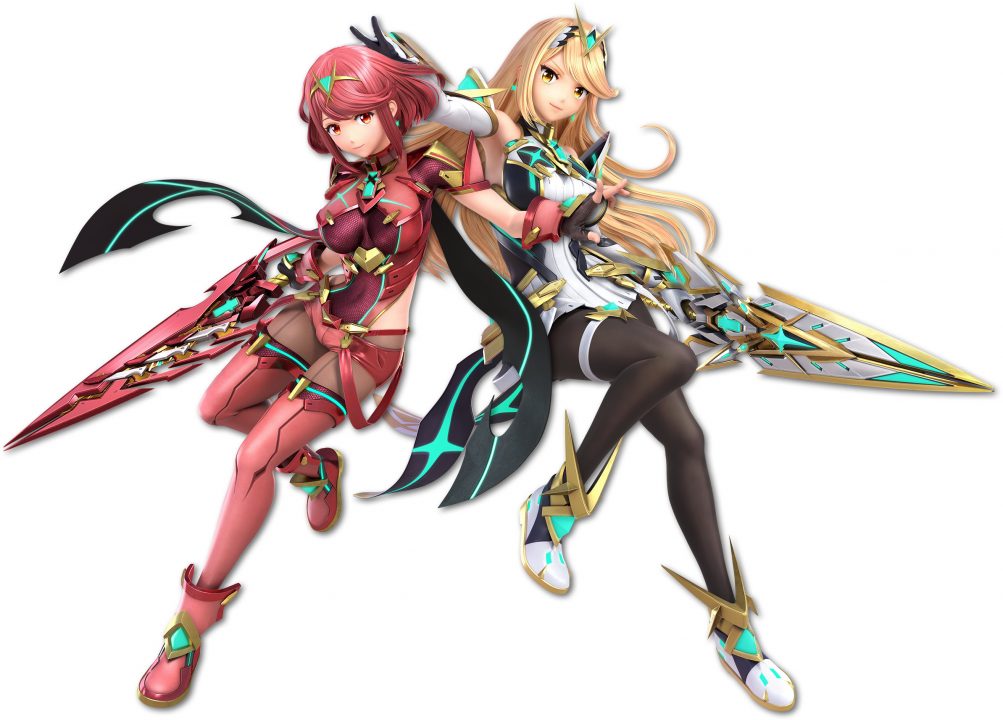 Pyra and Mythra will bring their legendary power to Super Smash Bros. Ultimate in March, exclusively on Nintendo Switch. Stay tuned to RPGFan for more updates on this long-awaited addition!