How's E3 coming along so far? If I'm being honest, I feel like the Xbox & Bethesda presentation is far and away the strongest yet. Not a ton in there that we cover here at RPGFan, but the House of Phil Spencer wisely opted to minimize talking points and let the games speak for themselves. And did you see that trailer for The Outer Worlds 2? Never in my life have I felt so satisfied with nothing on my plate but crumbs.
I don't want to disparage overmuch, so let's just say the Square Enix Presents event didn't do much to wow me. I admittedly knew about Stranger of Paradise Final Fantasy Origin a little bit ahead of time, but I incorrectly presumed this upcoming "Soulslike" would feature a very different aesthetic. As for the Final Fantasy Pixel Remaster series, I like what I see! Mind you, I need a magnifying glass to see much of anything, and I hope the games make the jump from Steam and mobile devices over to home consoles sooner rather than later. But still, exciting!
But enough RPGs not coming this week. That's not the name of this column. I'm glad because my work would never be over if it was.
---
Wildermyth – June 15th (Windows)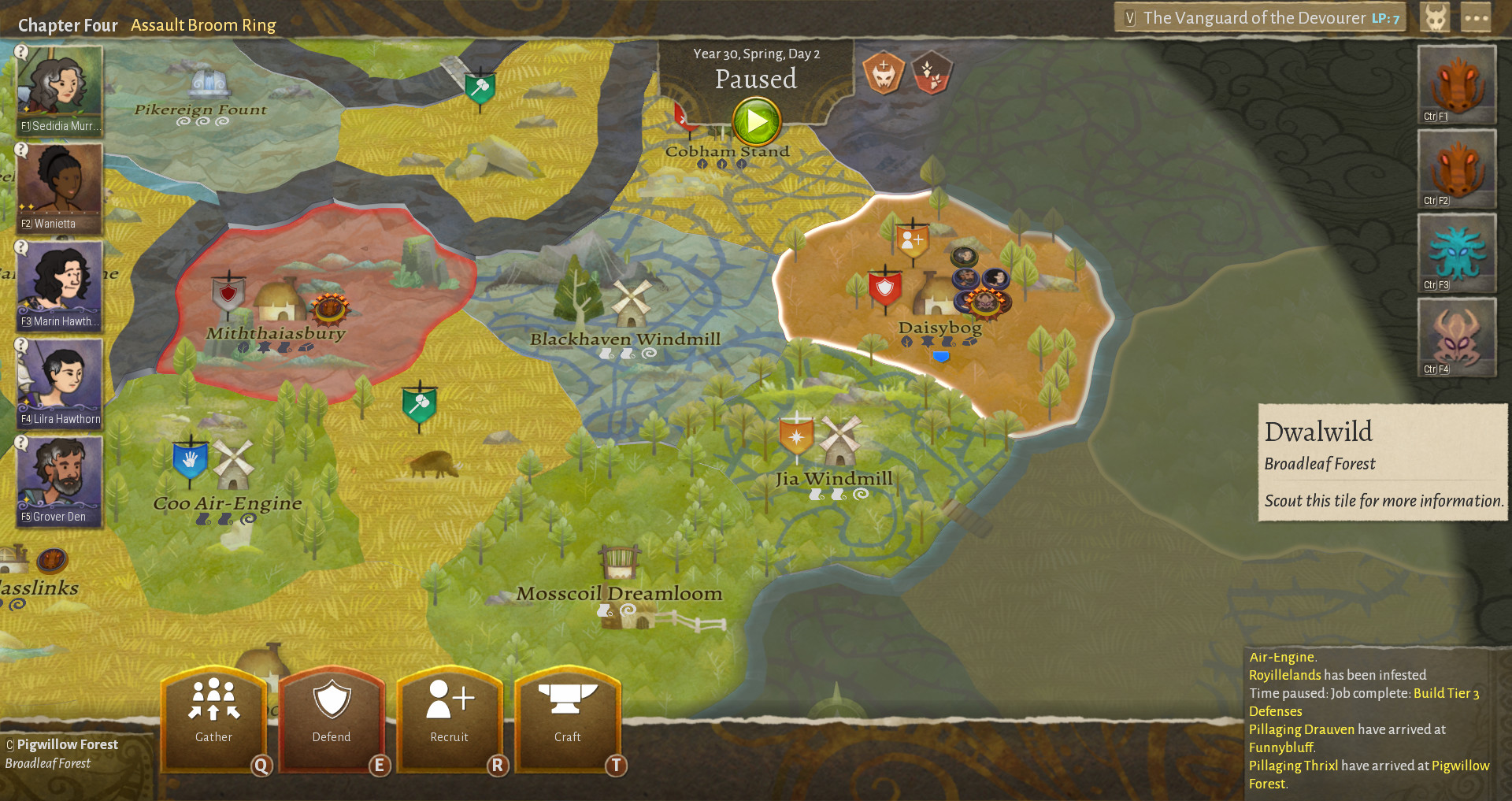 Congratulations, Worldwalker Games LLC! Your shiny RPG, Wildermyth, is finally out of Early Access after two-and-a-half years. From what I've seen, the lengthy trial phase has paid off in spades. This is a game where choices matter. We say that a lot, but then there are only so many hardcore strategy RPGs out there where your protagonists can fall in love, get married, and die of old age as an epic fantasy war rages ever-onward. These aren't stock protagonists either; they're farmers-turned-soldiers, reluctant at first but fully committed as the world changes all around them. It's a bit Dungeons & Dragons in that the characters are destined to pass on, prompting players to create successors. But here's the cool part — over the course of time, your favorite former heroes will become legends worthy of their own place in godly pantheons. When it comes to being remembered, we really can't ask for much more than that, can we?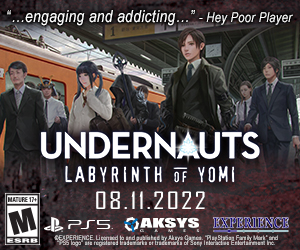 ---
7 Years From Now – June 17th (Switch, Windows)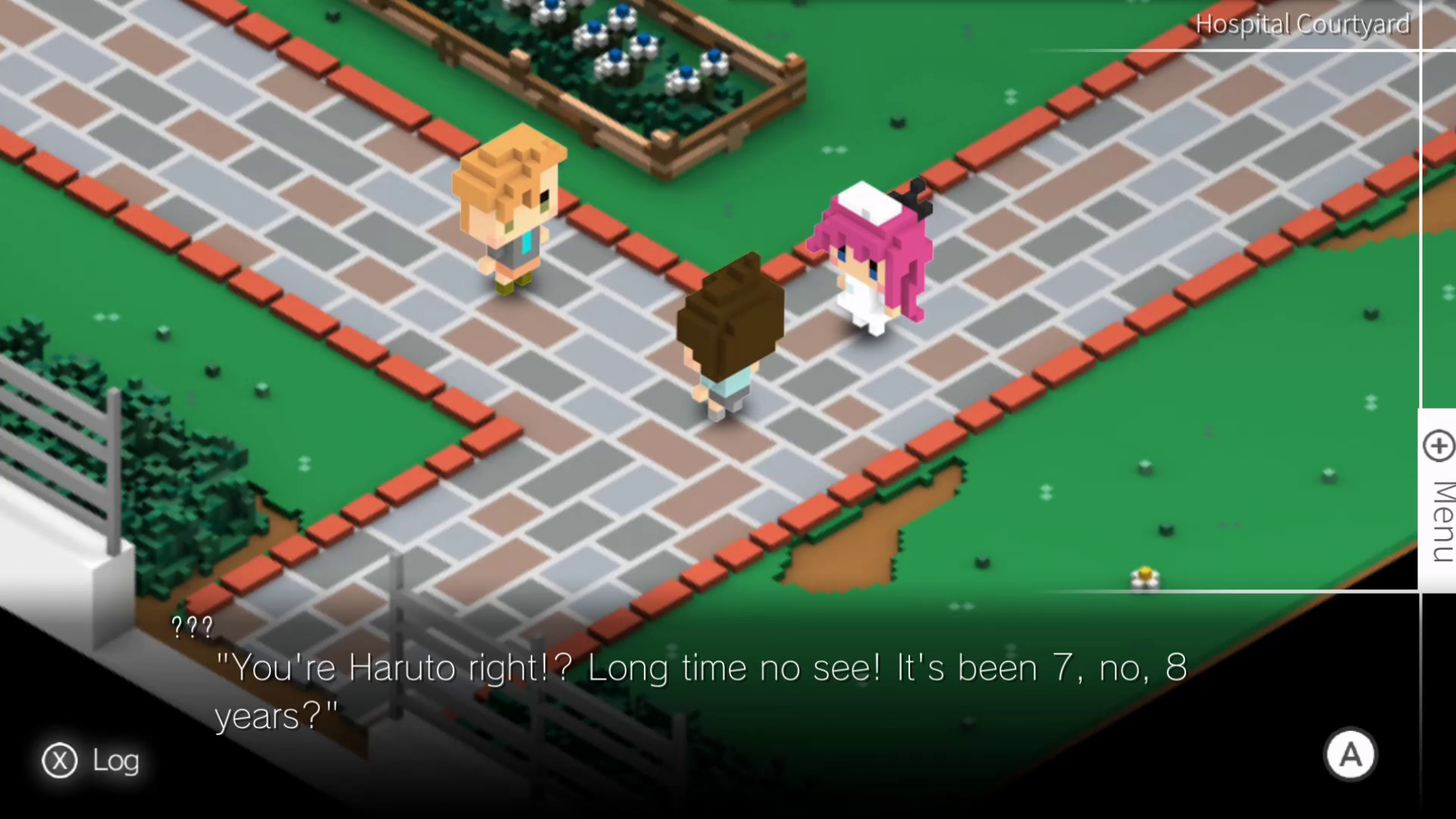 Not to unravel the sense of mystery here, character whose name is presently a mystery in and of itself, but I'm guessing it's been seven years, not eight.
With that out of the way, let me formally introduce you to 7 Years From Now, formerly a mobile-exclusive story-driven slice-of-life title, making its way on up to Switch and Windows on June 17th. Despite its distinctive (read: Minecraft) art style and strong word-of-mouth, I never really heard much about the game up until now. This probably says less about the game itself and more about how little time I spend browsing mobile game shops. But hey, at least I've got it easier than 7 Years From Now's lead character. Poor Haruto Soraki is on a quest to regain the childhood memories he lost in an accident a certain number of years ago. That number is seven, hence 7 Years From Now is a reference to the fact that it's been seven years since the accident. It's like poetry; it rhymes.
---
Bakumatsu Renka SHINSENGUMI – June 17th (Switch, Windows)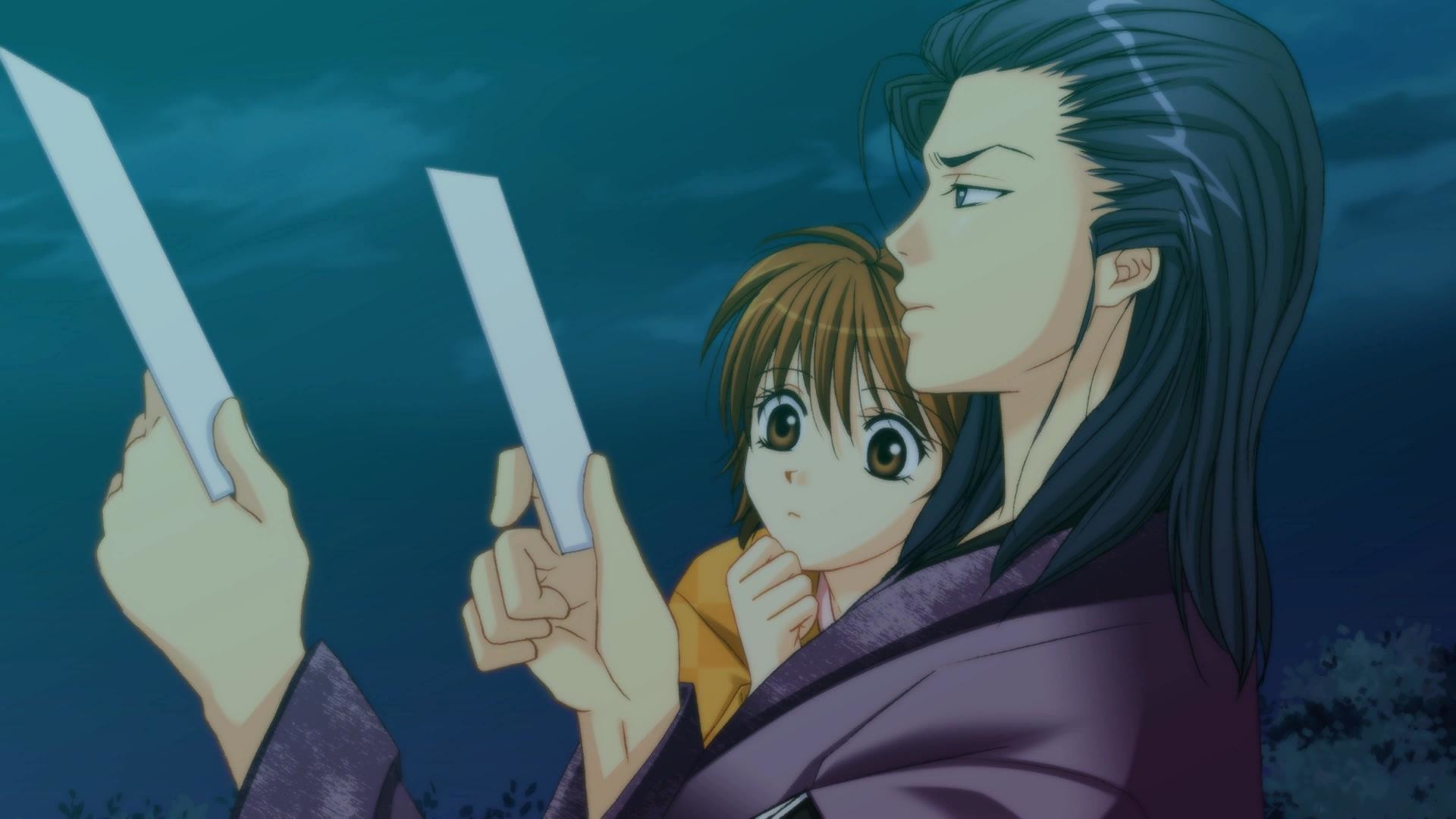 I can hear you. "OwO," you're wondering — "what's this?" Like heroine Suzuka herself, seen in the screenshot above OwO-ing the antics of a potential love interest, you're perplexed as to why Bakumatsu Renka SHINSENGUMI looks like a 1990s anime and insists on capitalizing its last word as if screaming at us. I can't help you with the latter. I can tell you that Bakumatsu Renka SHINSENGUMI looks the way it does because this classic otome game dates all the way back to 2004, but it's been spruced up for 2021. Released in Japan for the PS2, then ported to the Nintendo DS four years later, Western audiences can finally enjoy one woman's quest to join the male-only Shinesengumi, fighting alongside seasoned soldiers and Casablanca-ing herself into the arms of handsome, long-haired, lads. You love to see it.
(Editor's note: picture a British girl sitting at her desk, trying to make whatever the OwO noise is out loud in her apartment. Go on, make yourself laugh today and try it yourself.)
---
Cross the Moon – June 18th (Switch)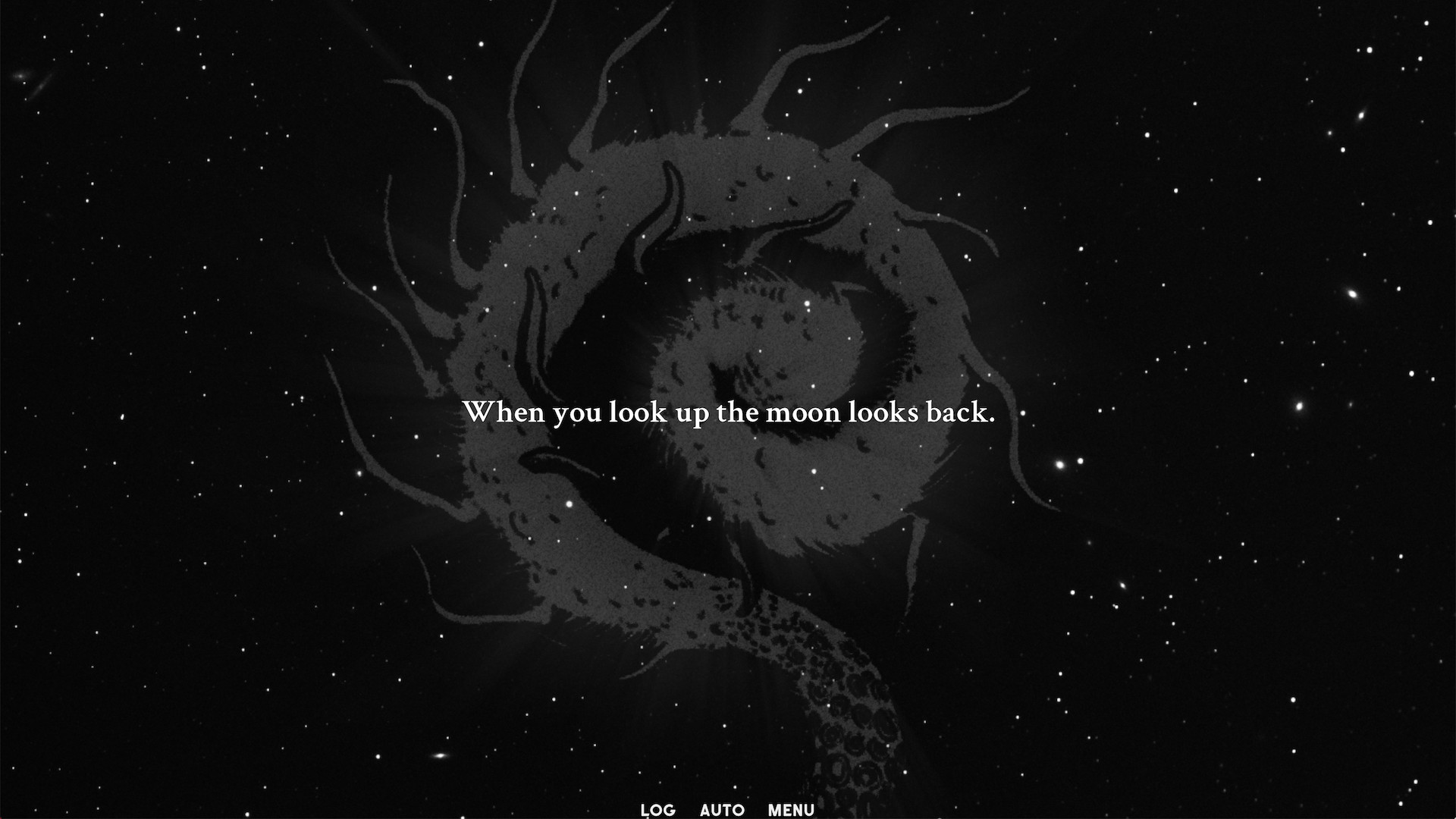 Well, now I'm just feeling threatened.
Cross the Moon launched on Steam on July 29th of 2020, which I want to say was like… a tenth of the way into 2020? Maybe a ninth? Regardless, it's surely been years. And while the game doesn't appear to have made any big splashes as of yet, the few people whose opinions I've located concerning this cosmic horror visual novel all seem to be pleased as punch with its quality. It's possible that the moon itself threatened them into behaving positively, but I want to believe their opinions are genuine. You're looking at about 100,000 words of text if you scoop up this fresh Switch port, but more impressively yet, over 1,000 photographs that each do their part to bring Cross the Moon to life. As for whether or not you should get it, let me ask you a few leading questions. Do you like vampires? Do the terms "occult obsession" and "corporate corruption" tickle your fancy? Last but not least, do you have five bucks lying around waiting to be spent? If you answered at least one of these queries in the affirmative, boy, do I have a moon for you.
---
I can't control when you'll be reading this, but if it's prior to Nintendo's E3 Direct on Tuesday at 12pm EST, then just know that I'm hoping for a real banger to remedy my somewhat tepid reception thus far to this year's showings. If it's after Nintendo's E3 Direct, um, I hope we both enjoyed it?
Before we close out this week, I do want to mention briefly that if you're also feeling a bit let down by E3, let's in all seriousness remember that the effects of the COVID-19 pandemic — which is still very much a thing! — will be felt in this industry for quite some time. So maybe some of the games we're most enthusiastic to see won't be in our hands for that much longer. It's worth it if it means the developers don't die at their desks from crunch.
OK. Adult moment over. Nintendo, give me a Breath of the Wild 2 trailer and I'll give you my firstborn son.