We're in the endgame now, one month away from the July 27th launch of NEO: The World Ends With You. 2007's excellent DS cult classic The World Ends with You brought fans along for a wild ride through the lenses of quite possibly the most stylish characters that producer/designer Tetsuya Nomura has ever envisioned. With its unique battle system and gripping Reapers' Game plot, the affectionately abbreviated TWEWY rocked. In fact, it rocked hard enough that we all began clamoring for a sequel we never thought would be 14 years in the making.
While we wait for the sequel, an anime adaptation based on the events of the first game has been keeping the faithful dutifully preoccupied, but we've craved an extended look at what's to come. Courtesy of Bob Richardson, we brought you a detailed look at this sequel very recently! And today, Square Enix has mercifully delivered even more goods.
What a trailer!
Without getting into spoilers, it's safe to say this five-minute-plus look at NEO: The World Ends With You features all the bells and whistles we've been wanting. It's clear this is a game that's been developed for systems significantly more powerful than the DS, and while it doesn't exactly have the budget of, say, a mainline Final Fantasy game, the team has done an excellent job spreading their "AA" RPG cash appropriately. The world is colorful, the user interface is lush, the comic-like cutscenes are catchy, and the combat seems snappy. Most importantly, Kaichi Susuki fails at texting.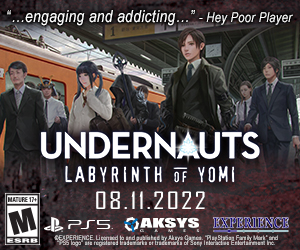 Even more excitingly, a free demo will launch for NEO: The World Ends With You on June 25th on PS4 and Switch. As of this writing, that's literally tomorrow. And better yet, you'll be able to transfer your demo save file over to the full game! The time is now. And there's still time to pre-order a copy of the game for PS4, Switch, and PC before July 27th.