The latest game in the Danged Grandpa franchise– wait, I'm told it's actually "Danganronpa"? Well that explains why everyone gets confused when I talk about it. Anyway, Danganronpa S: Ultimate Summer Camp, the latest in the murder simulator mystery series has had some juicy details revealed!
The game is largely a lifting and enhancement of the Ultimate Talent Development Plan, a boardgame-style component that was a key part of Danganronpa V3: Killing Harmony. Players roll dice and move around a board, using 50 turns to develop their character by playing through a variety of minigame challenges while leveling up on spaces called Growth Squares, or by interacting with other members of the cast on Event Squares.
If this sounds a bit too much like Mario Party, then have no fear: Players can also purchase weapons and items from various shops, acquire new character skills on Talent Squares, and fight against fearsome enemies on Battle Squares! The battle mode can also be played separately from the Battle Squares themselves, using up to four members in a party by challenging the 200-floor Tower of Despair and defeating wave after wave of enemies.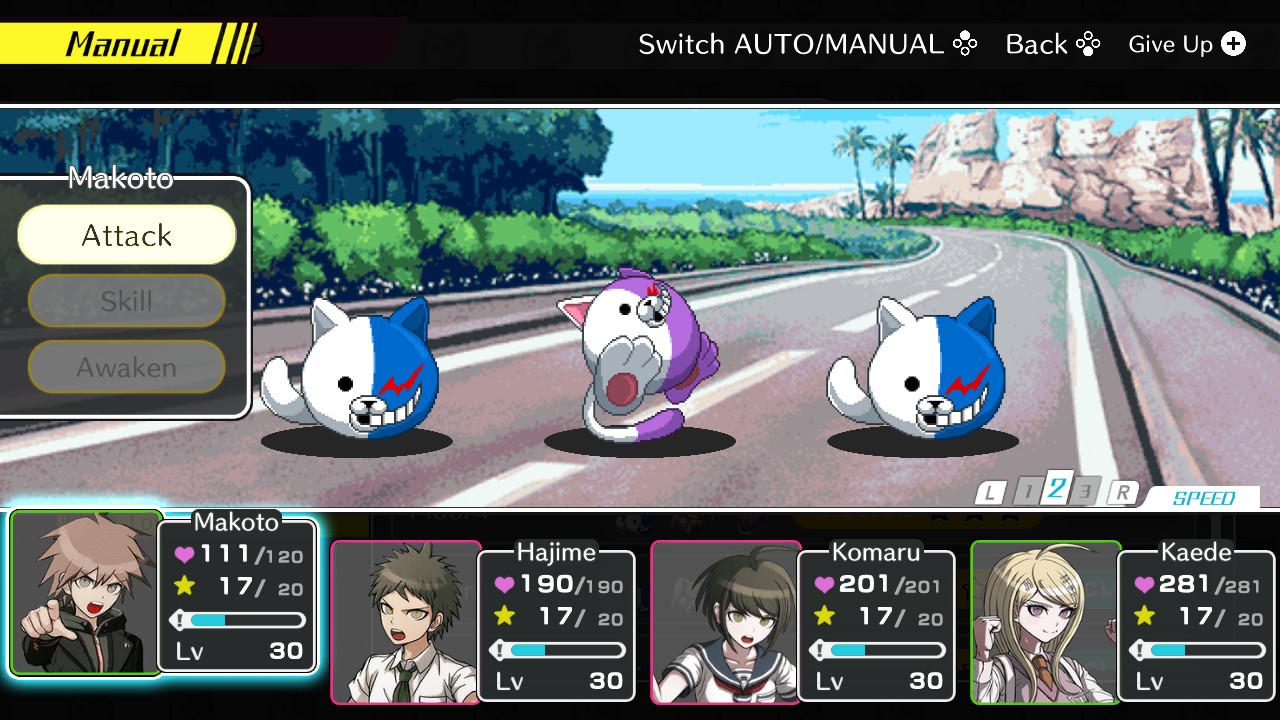 The game will feature over 1000 events scenes featuring 60+ playable characters from previous titles, including Trigger Happy Havoc, Goodbye Despair, Killing Harmony, and Ultra Despair Girls. Progressing through the game unlocks more and more characters, more scenes, and more interactions.
Danganronpa S: Ultimate Summer Camp will be available on Nintendo Switch as part of Danganronpa Decadence, a four-in-one games bundle that includes Trigger Happy Havoc, Goodbye Despair, and Killing Harmony in their Anniversary Edition forms. The bundle is due out on December 3rd, 2021.