The long-awaited Generation 4 remakes, Pokémon Brilliant Diamond & Shining Pearl, are just around the corner. Nintendo and The Pokémon Company have released a new look at some of the post-game content players can expect to see: a new area called Ramanas Park.
Check out the latest trailer for Pokémon Brilliant Diamond & Shining Pearl below.
Pokémon Brilliant Diamond & Shining Pearl Updates
After entering the Hall of Fame, players will be able to use the Ramanas Park facility to hunt down legendary Pokémon. Inside the park are several caves, and by finding special slates scattered throughout the Sinnoh region, players will be able to unlock their corresponding Pokémon. I'm a big fan of how the slates look like Game Boy cartridges: catching Rayquaza, for instance, means you have to find a little Pokémon Emerald cart. It's adorable!
Of course, some Pokémon will be version exclusives. Ho-oh, Suicune, Raikou, and Entei are all exclusive to Brilliant Diamond, while Lugia, Articuno, Zapdos, and Moltres are found in Shining Pearl. Several in-game features, such as Ramanas Park, Mystery Gift, and online communication features for Super Contest Shows and the Grand Underground are made available by downloading Patch 1.1.0 for the game, which was made available on November 11th, ahead of release.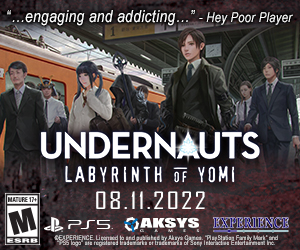 If you have save data from Pokémon Sword & Shield or Pokémon Let's Go, Pikachu & Let's Go, Eevee, some in-game bonuses can be unlocked. Players with save data from Sword or Shield can talk to an NPC in Floaroma Town to receive Jirachi. If you have data from either of the Let's Go games, you'll be able to talk to a different NPC in the same town to receive Mew. Don't forget, if you're enjoying Pokémon GO, there's a special collaboration event with Brilliant Diamond & Shining Pearl taking place in that game until November 21st!
Pokémon Legends: Arceus Updates, Too
We don't just have news for the Sinnoh remakes, as new information on save data bonuses for Pokémon Legends: Arceus was also released. Having Sword or Shield save data will allow players to take on a special research quest in Jubilife Village to find Shaymin (Land Forme), allowing them to add the Mythical Pokémon to their team and collect a special Shaymin Kimono outfit. And if you've played the Let's Go games, talk to the clothier to receive a special Pikachu and Eevee mask. See some shots of all of this below:
Pokémon Brilliant Diamond & Shining Pearl are out exclusively for the Nintendo Switch on November 19th. Pokémon Legends: Arceus will release on January 28th, 2022, also exclusively for the Switch. Be sure to check out the games' official website for more information, and stay tuned to RPGFan for all things Pokémon!