Last September, several unannounced games were listed in an NVIDIA database leak. While NVIDIA claimed that the list was for internal use only and many of the titles in question were merely "speculative," they did later confirm that the leak was legitimate. One of those leaked titles was, oddly enough, Squaresoft's 1999 RPG Chrono Cross, and if recent reports are to be believed, we may be seeing a remake or a remaster of the title soon.
This report follows claims by folk singer Éabha McMahon (also known as Ava) that she had recorded a song for a "PlayStation game" with Michael McGlynn, and that the game was set to be announced around Christmas. Famous video game composer Yasunori Mitsuda (whose work includes Chrono Cross and Xenogears) also tweeted a picture of McGlynn getting ready to perform.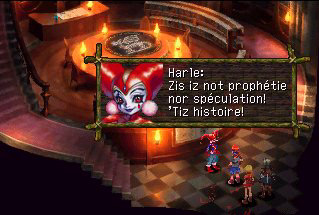 According to Nick Baker, co-founder of XboxEra, the game being discussed here is actually Chrono Cross. Baker also claims that the title won't be PlayStation exclusive, but rather multiplatform. We'll have to wait and see if these rumors pan out, but The Game Awards are set to take place on December 9th, so watch this space for more information!
Stay tuned to RPGFan for more coverage of your favorite games!
Source: VGC