Well this is a bit different, isn't it? I'm usually the elusive editor that our wonderful RPGs Coming This Week ringmaster refers to every article. You know, the one who occasionally makes snarky, fun comments in parenthesis? But for this week (and this week only), I'm the one leading the charge. Quinton needed to take some time off, and we send them all of our love.
So let's get to the RPGs coming this week, pronto! I've got the Final Fantasy VI Pixel Remaster soundtrack on in the background (it's absolutely incredible, please let me buy these soundtracks Square Enix!), and I have a cup of freshly brewed coffee on the table. I'm pretty sure someone mentioned this week involves some tactics around a three-sided shape? Let's find out.
---
Guild Wars 2: End of Dragons – February 28th (Windows)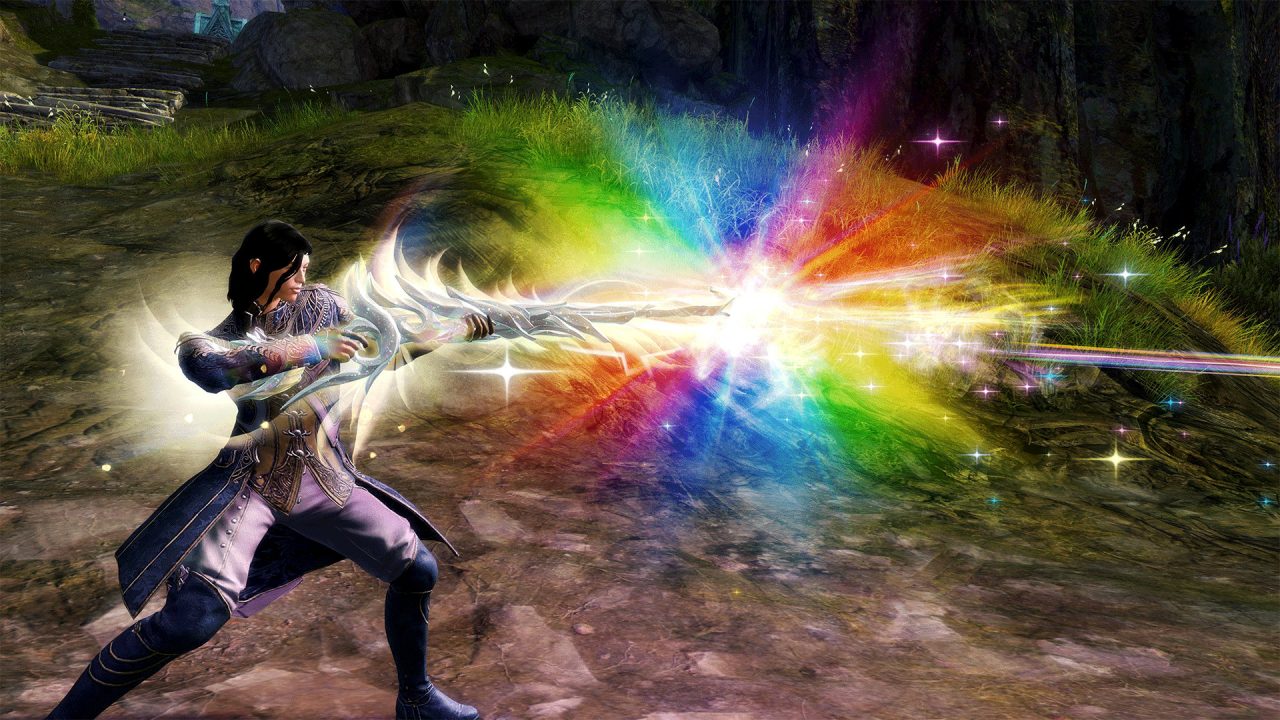 Wait, that's today! By the time you read this, Guild Wars 2's latest expansion is probably already loaded up on your machine — if you already play the game, that is! If you don't, then maybe this is the expac you need to convince you to pick up the subscription-free MMORPG.
End of Dragons sees you returning to the beloved land of Cantha after two centuries have passed (longtime fans will remember Cantha from Guild Wars Factions), and brings with it four fan-favourite areas to explore. There are also nine new elite specialisations — which, for those who have never played Guild Wars before, are ways of customising your chosen profession to your liking. These new roles include Virtuoso, which allows your character to create projectile swords using their mind; Mechanist, which lets you call upon a tech battle mech; and Untamed, where you can channel the Echovald into your pets to power them up.
Check out the official website for a complete look at what this expansion has to offer, and maybe you'll consider joining the 16 million other players.
---
ELEX II – March 1st (Windows, PS4, PS5, XB1, XSX)
The first ELEX was a little bit of a mixed bag, with poor technical design, bugs, and lacklustre visuals at launch. How much that's improved since release, I'm not sure, but Piranha Bytes (I've always loved this studio's name) are taking a second stab with ELEX II. Yes, the jetpack is back with a whole swathe of upgrades, including more combat options and a much faster speed! And yes, combat has been improved upon tenfold. Combat was often cited as the weakest part of the original games, and while trailers have shown improvements, we won't really know how it feels until we get our hands on the full game.
Don't worry, rough and ready protagonist Jax hasn't changed all that much, bringing snark, attitude, and sass to the table once again for those who really enjoyed the first game. For the acclaimed developers of the Gothic series, I hope that ELEX II is a step in the right direction. You don't have long to wait.
---
Puzzle Quest 3 (Entering Early Access) – March 1st (Windows, Android, iOS)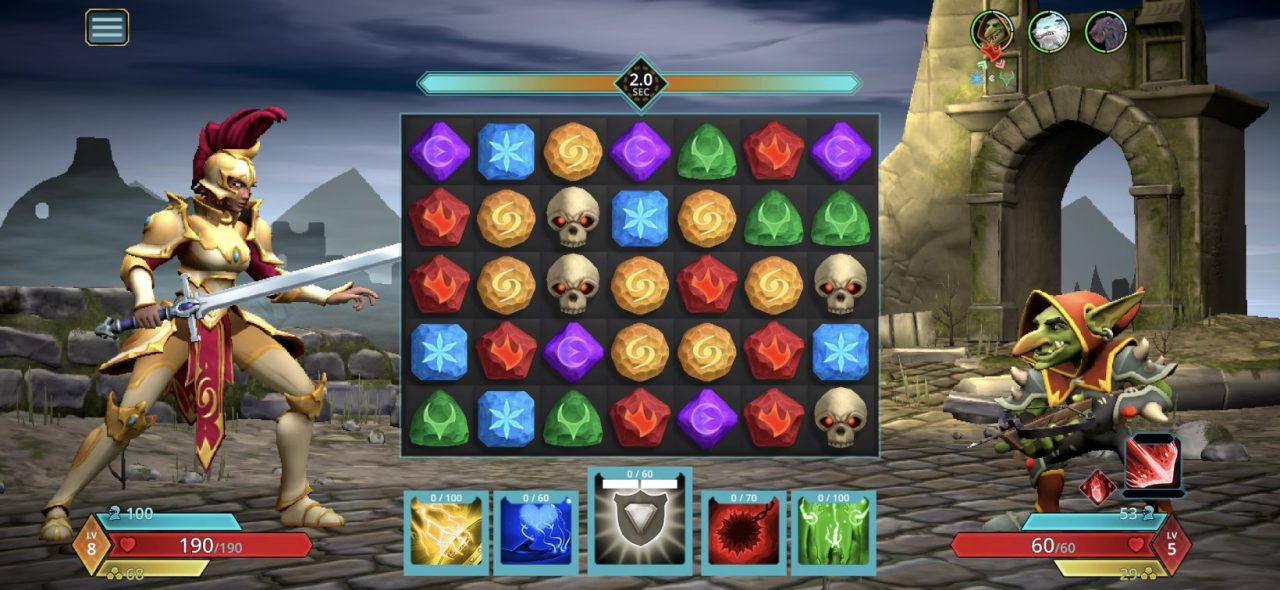 Okay, here's something a little bit more my speed. And by that I mean, I shouldn't touch this with a barge pole because I get addicted to puzzle games like this. Puzzle Quest 3, the long-awaited sequel to 2010's Puzzle Quest 2, launches in Early Access this week, on the 15th anniversary of the series' debut. This new entry boasts 3D graphics, controller support, and five classes to play — Paladin, Bezerker, Assassin, Necromancer, and Shaman.
The core game looks pretty similar to previous entries, but the prospect of more addictive multiplayer puzzle action is enough for many people. It's certainly tempting for me too! We'll see how much of a hit it is in the early days, and Infinity Plus Two will be working on player feedback throughout the Early Access period. So expect a polished, fun game to be fully released in the next year.
---
Babylon's Fall – March 3rd (Windows, PS4, PS5)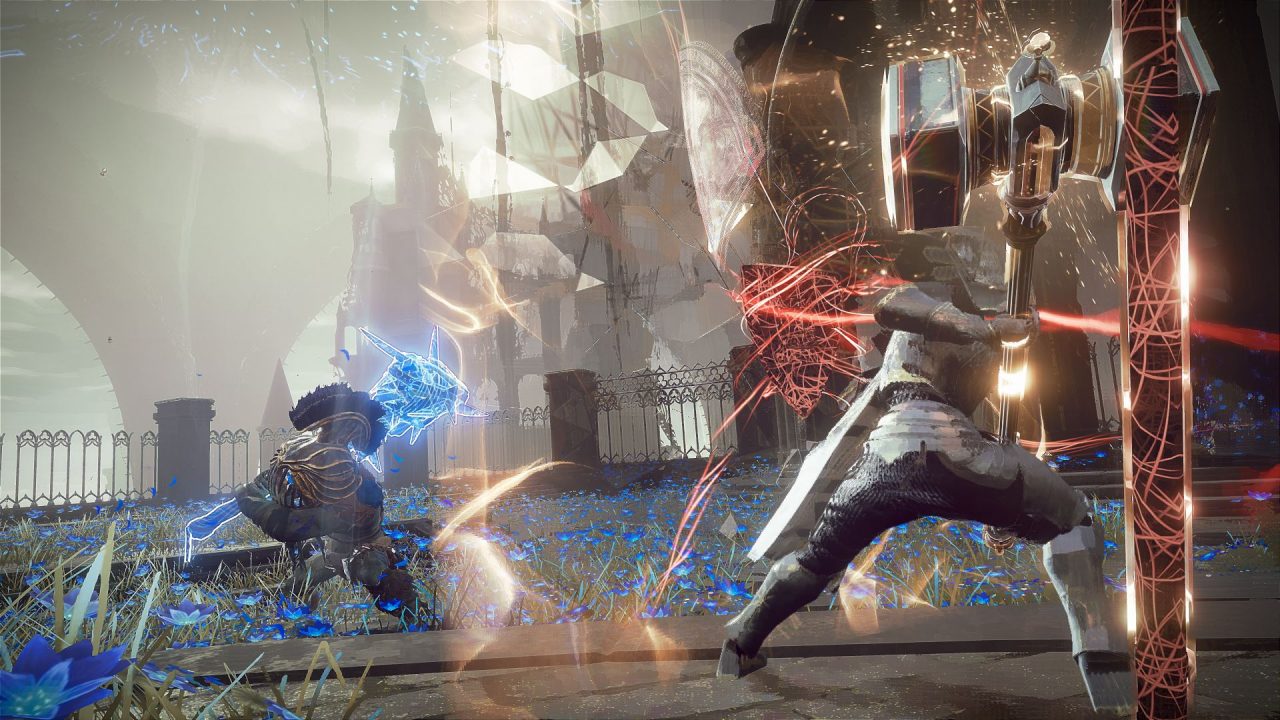 Someone reminded me that Babylon's Fall was announced in 2018 the other day, and that made me feel very old. That's not even four years ago, but that was my first ever E3. I remember getting excited about the teaser trailer, seeing PlatinumGames' logo, and liking the direction they seemed to be going in following NieR: Automata's huge success. Then, as more has been gradually revealed about the game, the wind has been taken out of my sails.
Okay, I don't like being a downer, but in a packed month for Square Enix (this is one of five games coming out for them in March. Five.), the tepid reception to Babylon's Fall might hurt it. But Brian Mackenzie's time with the beta last November has me a bit more optimistic, as he praised the visuals, dungeon gameplay, and the four-player combat. Those who pre-purchased the Digital Deluxe version can actually start playing today, so if you are hacking and slashing away in the ruins of Babylon, let us know what you think so far!
---
Triangle Strategy – March 4th (Switch)
And here is March Square Enix game number two. Producer Tomoya Asano returns to HD-2D with Triangle Strategy, which upon its reveal last year, had tactical RPG fans screaming Final Fantasy Tactics at their screens. But Final Fantasy Tactics this is not, at least to some degree. The highly-political story seems very focused on choice-based progression, with entire new routes and battles initiated depending on what you, as Serenoa Wolffort, chooses to do. And my goodness, this game also looks gorgeous.
But the real draw for many will be the strategy RPG combat, and Triangle Strategy looks to deliver with some new twists on the genre. There's a TP system, adding an extra layer of… strategy, a turn order at the bottom of the screen, and the ability to use terrain to your advantage. Niki Fakhoori does a wonderful job of going over all of Triangle Strategy's wrinkles in her impressions of the latest demo, so go and read that if you're curious. And afterward, go and pick up that demo and try it out.
I'm also going to take this opportunity to remind you that LIVE A LIVE in English and HD-2D is a thing, and we have the people behind Octopath Traveler and Triangle Strategy to thank for that.
---
Also Coming This Week
Lots of big hitters this week, but only a few little pick-ups. Probably not a bad thing, given that March looks absolutely ridiculous for RPGs, and the last few weeks haven't exactly been lacking either.
---
Primordia – March 2nd (Switch)
This week, Wadjet Eye Games — premier indie publishers of point and clicks — bring Primordia to the Switch. This one has an excellent story, depending on how much you like the sarcastic robot Crispin and his antics. Alumni Kyle E. Miller struggled with that aspect but loved nearly everything else.
Shiorinokotoha – DarkReflections – – March 3rd (Switch)
It wouldn't be Coming This Week without another Switch visual novel. Shiorinokotoha – DarkReflections – is part visual novel, part survival horror, but entirely suspenseful. Full of lovely character art and VTuber voice work, it sounds like a lot of fun to read in bed on a cold, dark night.
Quest for Infamy – March 4th (PS4, PS5, XB1, XBX, Switch)
Who remembers Quest for Infamy? Inspired by Sierra's Quest for Glory series, this point and click first came out on Windows in 2014, and eight years later, sees it making the jump to consoles.
---
I can't believe it's March tomorrow already. Spring is just around the corner, and it's starting to feel a little warmer here in England. But that also means more rain, which I don't mind, and if you're inside playing Elden Ring, that probably doesn't bother you at all. [Editor's Note: Maybe that even enhances the atmosphere!]
And yes, if you've been reading this and noticing the odd rogue "u" popping into words here, my place of birth and living probably explains that. Think of how much pain I have to endure as I proofread these articles while constantly reminding myself of American spelling and grammar rules. (It's not that bad. I promise.)
Normal service should resume next week, so you'll find me lurking in the shadows again, which is really where I deserve to be [EN: Hey now.] — but also where I thrive. [EN: That's better.]