Something popped up on my Twitter feed this week that made me feel both a little sad and also very nostalgic. Last Friday marked the 12th anniversary of the ending of the Pokémon Diamond and Pearl anime series.
Wow, has it really been that long? It feels like yesterday that I was running home from school to watch Ash compete in the Sinnoh League, so, weirdly, this hit me pretty hard. I guess it just goes to show how quickly life moves.
I'm sure the anniversary is completely insignificant to most of you, but watching the Diamond and Pearl anime is what got me into Pokémon, and Pokémon is what got me into RPGs. Hearing the news brought all the memories of my first RPG flooding back.
Having watched the anime series, I decided that I just had to get my hands on one of the games. Pokémon Platinum had released earlier that year, so I did what any six-year-old would do—I put it on my Christmas list and nattered about it constantly to my parents, not so subtly hinting that that was what I really wanted.
Lo and behold, Christmas rolled around and little Tom had a copy of Platinum waiting for him under the tree. Santa (well, mum and dad) had no idea what they'd enabled. An RPG fanatic was born that day, and that was down in great part to the Diamond and Pearl anime. So, I'm sure you can see just why this anniversary means so much to me.
I'd love to know how you guys got into RPGs! If you feel like sharing, why not leave a comment below?
Well, there are a whole lot of RPGs coming this week so I'm going to leave the intro at that. We better get cracking!
---
Voice of Cards: The Beasts of Burden – September 13th (PS4, Switch, Windows)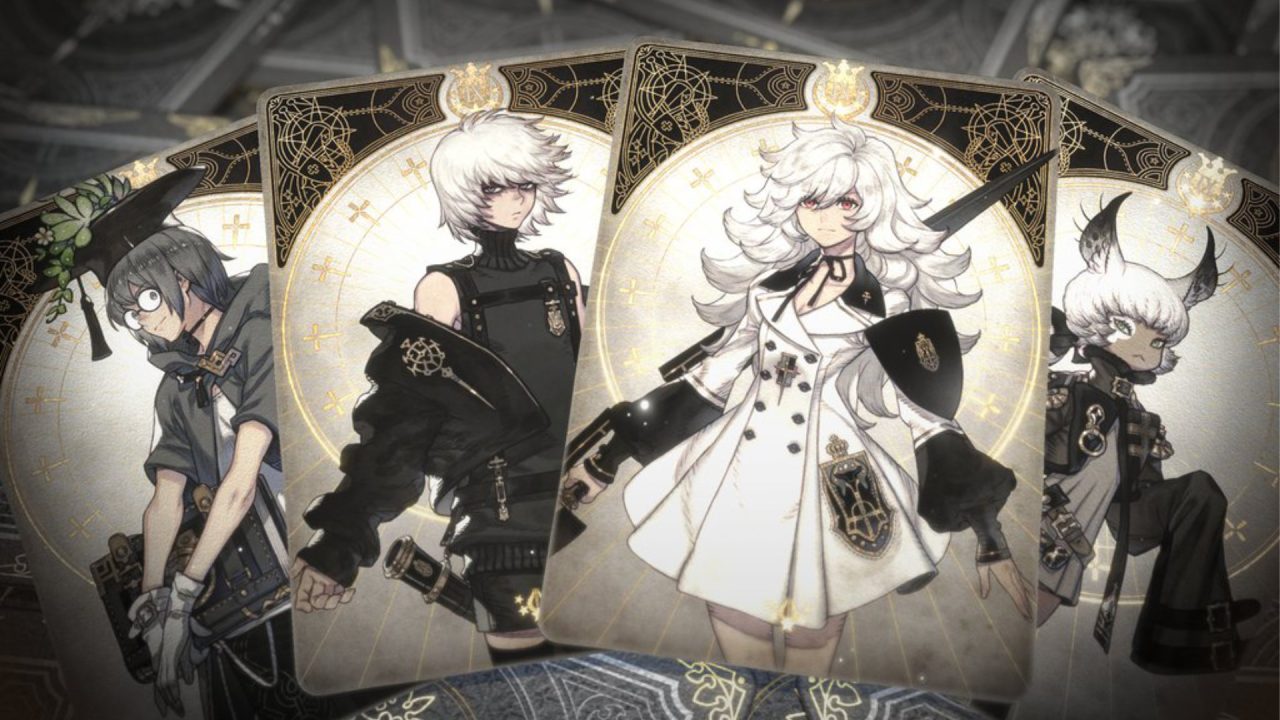 Voice of Cards: The Beasts of Burden is the third entry in Square Enix's card-based, tabletop-inspired RPG series. Under the guidance of a game master, players will experience the story of a young girl who swears revenge on the monsters who destroyed her home. Along the way, she'll meet a variety of unique characters, including a mysterious boy who will join her on her journey to the unknown.
The Beasts of Burden brings with it a new mechanic to the card system that will distinguish it from its predecessors. The new mechanic, known as monster trapping, will allow players to capture a monster in a card. Monsters have an array of different skills, and once a player has captured them in a card, they'll be able to utilize these skills in battle.
I'd be lying if I said I've kept up to date with Voice of Cards. In fact, I wasn't even aware that there was more than one entry in the series. That being said, I do intend to give the series a go at some point. The fact that Yoko Taro, Keiichi Okabe, and Kimihiko Fujisaka—all of whom previously worked on the NieR series—are involved has me rather intrigued.
---
Absolute Tactics: Daughters of Mercy – September 15th (Switch, Windows)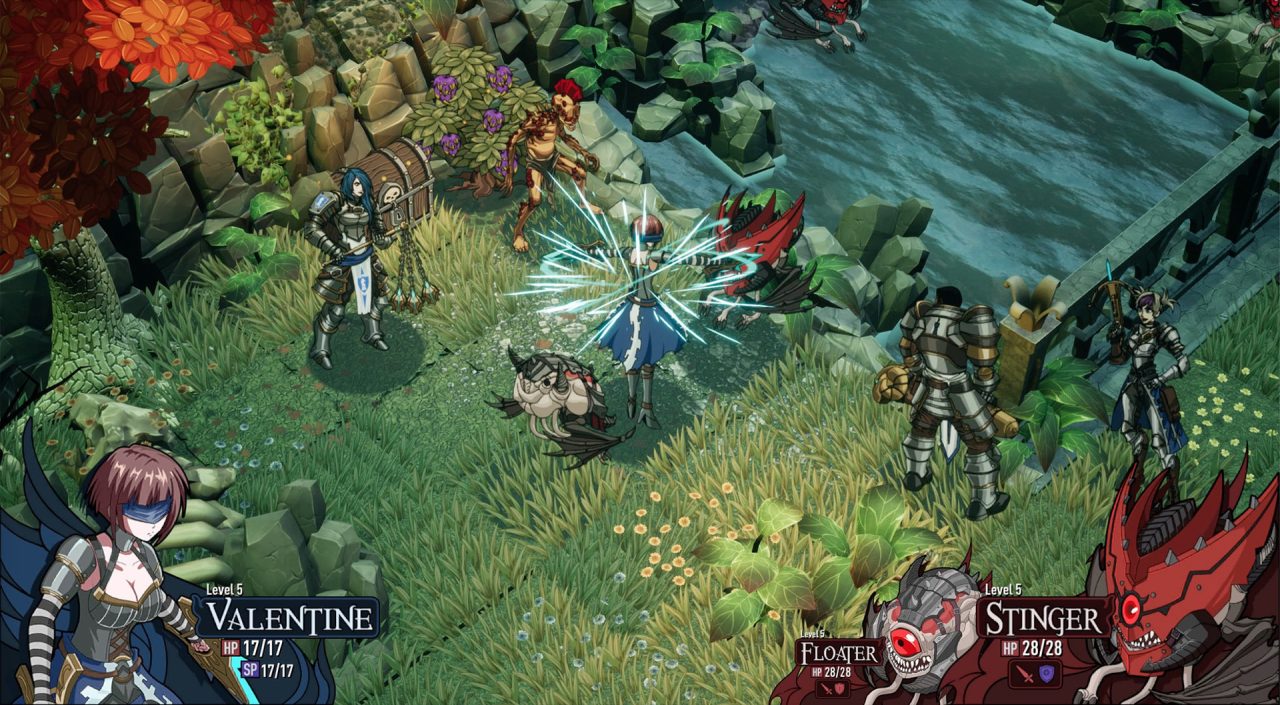 Next up, we have Absolute Tactics: Daughters of Mercy, a gorgeous-looking turn-based RPG adventure that puts a modern spin on classic tactics games.
Players will be dropped straight into the action as they take control of the title's protagonist, Huxley, and his dog Max. Together, they must assemble a team of allies, each of whom have their own set of unique abilities, to protect their homeland from invasion.
It seems like Absolute Tactics has lots for players to get their teeth into. Curious Fate has promised dozens of main story maps, optional maps, post-game content, a "horde mode", and even three different difficulty settings. Hopefully, this means players can expect a lot of fun and replayability from the title.
We've seen a bit of a resurgence for the tactics genre this year. Triangle Strategy was released in March to critical acclaim, and we still have titles such as Tactics Ogre: Reborn and Mario + Rabbids: Sparks of Hope to come. Let's hope Absolute Tactics: Daughters of Mercy will be another of the great strategy games of 2022, which I'm officially dubbing the "Year of Tactics".
---
Foretales – September 15th (Switch, Windows)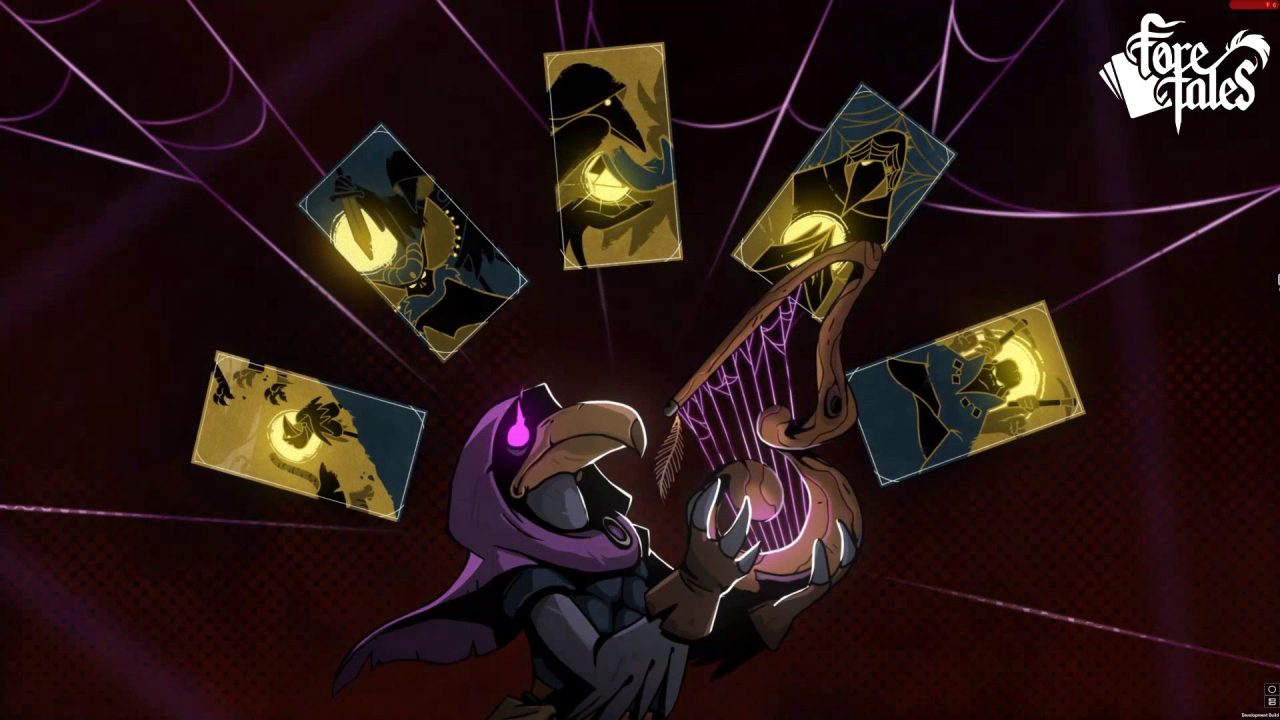 Foretales is a charming, card-based narrative adventure that promises a "multitude of playstyles and story paths". Players will take on the role of Volepain, a small-time thief, and must unravel the mysteries of the Nymphants and uncover the plans of a nefarious cult to save the Harde Republic from ruin. Time is of the essence, so players must use their time wisely to find the path to salvation and prevent a dark prophecy from becoming reality.
It's not just Foretales' charming art style that made this one stand out when I looked into all the RPGs on this week's list. The title has some pretty big names working on it, including lead composer Christophe Héral, known for his work on Rayman Origins and Rayman Legends, and Travis Willingham, who voices Roy Mustang in Fullmetal Alchemist: Brotherhood (one of my all-time favourite anime series) as the narrator!
---
Wayward Strand – September 15th (PS5, XSX, PS4, XB1, Switch, Windows)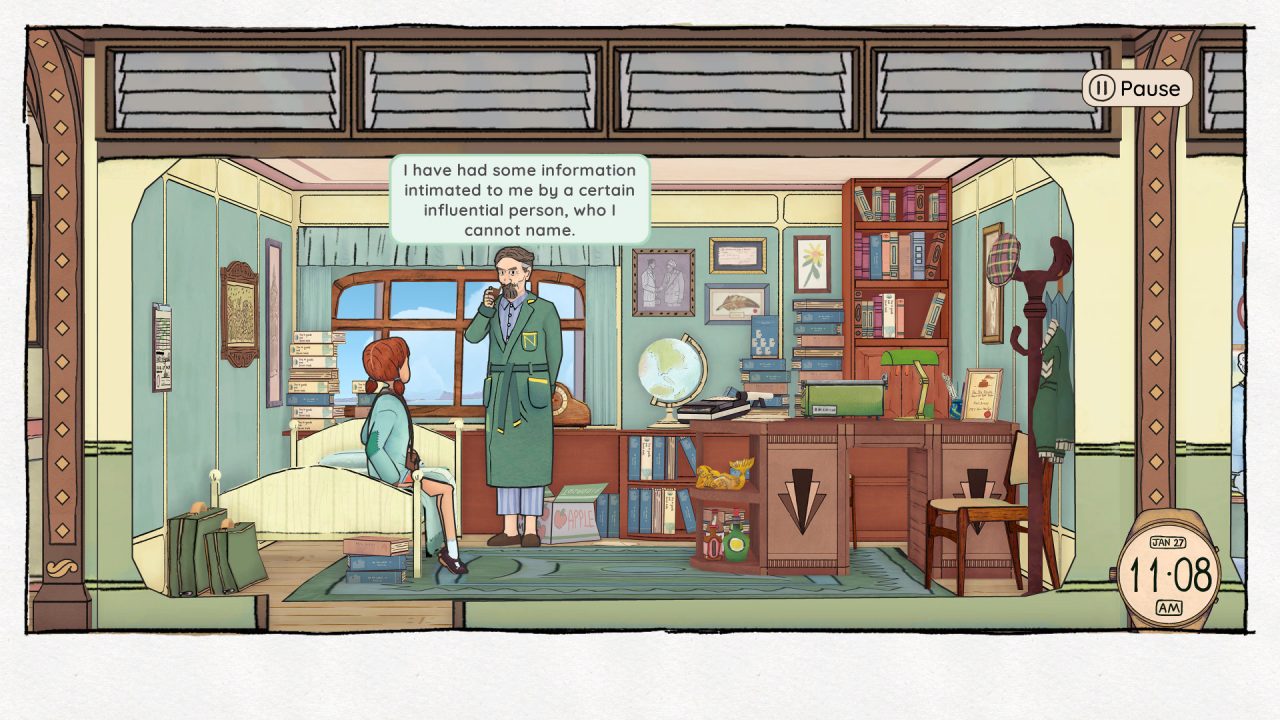 Last up on this week's list, we have Wayward Strand, a story-rich adventure game developed by Ghost Pattern. Players will hop on board an airborne hospital and meet its patients, all of whom are fully voice-acted by the way!
The story is set in 1978 and follows the story of Casey Beaumaris, a girl who is just trying to make the most out of her summer holidays. Casey is a bit of an introvert (sounds a bit like me) and likes to spend most of her time wrapped up in a good book. However, after her mum asks her to help out at the hospital, she reluctantly agrees. Secretly, it's only because she plans to write an article for her school paper about her visit.
It's very clear upon arrival that the staff are overworked. Stress levels are high as the hospital staff prepares for an important inspection while trying to deal with the grief and pain of their patients. As Casey, you'll spend time with both patients and staff as you uncover their intertwining stories, learn about their lives, and explore the hospital's lively environment.
I really like the sound of Wayward Strand. It seems like the perfect game to play while wrapped up in a blanket by the fire, which makes it perfect for the Nintendo Switch! I don't think I'll be picking it up just yet, but I can definitely see myself giving it a go as we head into winter and the weather gets colder.
---
Also Coming This Week
Nobody Saves the World: Frozen Hearth – September 13th (PS5, XSX, PS4, XB1, Switch, Windows)
We've covered Nobody Saves the World a few times already this year. The title was initially released on PC and Xbox in January then released on other consoles a few months later. It's an action RPG developed by Drinkbox Studios that's based upon the concept of constantly switching forms.
This week, Nobody Saves the World is receiving a paid DLC expansion titled Frozen Hearth that introduces new forms, an extra area, fresh challenges, and even an additional dungeon.
For more information on the new expansion, peep RPGFan's coverage. If you'd like to find out more about the game itself, make sure to check out our review by Abraham Kobylanski.
RPG Time: The Legend of Wright – September 13th (Windows)
RPG Time: The Legend of Wright is a hand-drawn RPG adventure that follows the story of Kenta, an aspiring game developer who brings his classroom to life during after-school hours. As you progress through the story, you'll uncover a word made entirely by him from drawings and cardboard.
"Every turn of the page brings thrills, heroics, and a whole lot of fun!"
The title is already available on Switch, PlayStation, Xbox, and PC via the Microsoft Store, but makes its way to Steam this Tuesday. Make sure to check out our review, again written by Abraham Kobylanski, who has clearly been very busy with reviews this year!
Unexplored 2: The Wayfarer's Legacy – September 14th (PS4)
Unexplored 2: The Wayfarer's Legacy is a permadeath action RPG roguelike with a "tabletop feel" developed by Ludomotion. The game is challenging and players are expected to die often. You start fresh with a new character each time that happens, but the choices you made will have consequences, so expect to see the results as you continue on with each new run.
The title is already available on Xbox and PC via Steam and the Epic Games Store, while PlayStation players will finally get the chance to give it a go this Wednesday.
Bear and Breakfast – September 15th (Switch)
Have you ever wanted to run your own bed and breakfast? Well, now you can but as a bear!
Bear and Breakfast is the laid-back management sim that took Twitter by storm following its announcement earlier this year! As Hank the bear, you'll put in the hard work to ensure the success of your BnB. You'll design rooms, look after guests, chat with friends, and explore the woods when the title releases on the Switch this week.
If you don't have a Switch then no need to worry; the title is already available on PC via Steam.
fault – StP – LIGHTKRAVTE – September 15th (Switch)
The latest entry in the fault visual novel series, fault – StP – LIGHTKRAVTE makes its way onto the Switch. The title was originally released on PC via Steam back in May and has helped the series to reach a sales milestone of 500,000 copies.
It's always nice to see niche indie games doing well! I hope that success only continues following the title's release on Switch later this week.
---
Wow, there has certainly been a lot of RPGs released over the last few weeks! I've definitely seen a few that have caught my eye, so I hope the same can be said for you guys. I guess I shouldn't be surprised that it's been so busy recently; we are entering the fall season after all!
For now, though, that's all the RPGs coming this week! As always, thank you very much for supporting RPGFan and have a great week.