Ys IX: Monstrum Nox will be ported to PlayStation 5 in Spring 2023, following in the footsteps of its immediate predecessor Ys VIII: Lacrimosa of Dana. If you want a preview of the sharper visuals and smoother frames, definitely watch the trailer below. Scroll a little further down if you're considering picking up a limited edition of this bad boy.
Renowned adventurer Adol "the Red" Christin and his companion Dogi arrive at Balduq, a city annexed by the Romun Empire, only for Adol to be detained before setting foot inside. While imprisoned, he meets a mysterious woman named Aprilis who turns him into a Monstrum, a being with supernatural Gifts and the power to exorcise monsters. Now, Adol must ally with his fellow Monstrum to fend off the fearsome threats emerging from a shadowy dimension called the Grimwald Nox, as well as unravel the mysteries of the Monstrum curse, and the truth behind the unrest within Balduq.
What's more is that a Limited Edition is up for preorder for $89.99 USD on the NIS Online Store. Here's what's in it.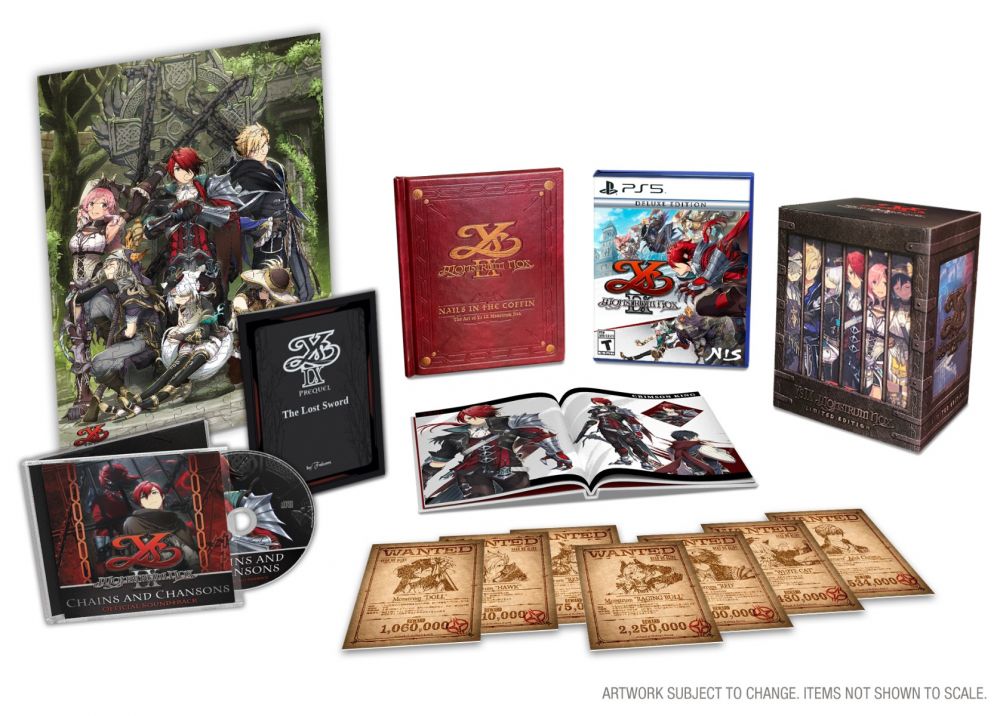 • Ys IX: Monstrum Nox Deluxe Edition for PS5™
• Chains and Chansons 1-Disc Official Soundtrack
• Nails in the Coffin Hardcover Art Book
• Ys IX Prequel: The Lost Sword Short Novel
• The Monstrums of Balduq Art Card Collection
• Monstrum Mugshot 200-piece Puzzle
• Collector's Box
Want to learn what we think of Ys IX: Monstrum Nox? Check out our reviews of the PS4 and Nintendo Switch versions. In case you missed it, NIS just announced a release date for Trails to Azure. Keep reading RPGFan for all the latest Ys and Trails news!