They say every cell in the human body is changed within seven years. That isn't true, but they say it anyway. They also say it took the USS Voyager (NCC-74656) seven years to return home to Earth after her crew was stranded in a distant part of the galaxy. That's also technically false because each of Star Trek: Voyager's seven seasons did not correspond cleanly to one year. They even say seven is the best number. There are an infinite number of numbers. I refuse to believe math tops out qualitatively at its very beginning.
Look, they say a lot of things. But one thing I can say with certainty is that seven years after the PlayStation 4 and Xbox One arrived on store shelves everywhere the eye could see, we now behold a new dawn. The PlayStation 5 and Xbox Series X/S are upon us, and while you probably won't snag a glance at them at your local anywhere just yet, if you've been lucky enough to grab a preorder for these glorious new machine overlords of ours then you'll want something shiny to test drive them with. Preferably something with RPG mechanics, yes? And hey, if you didn't manage to preorder — or you just aren't interested in becoming an early, full-paying adopter — you'll still want RPGs, yes? Good. Then allow me to present you with… RPGs.
Observer: System Redux – November 10th (XBSX, Windows) November 12th (PS5)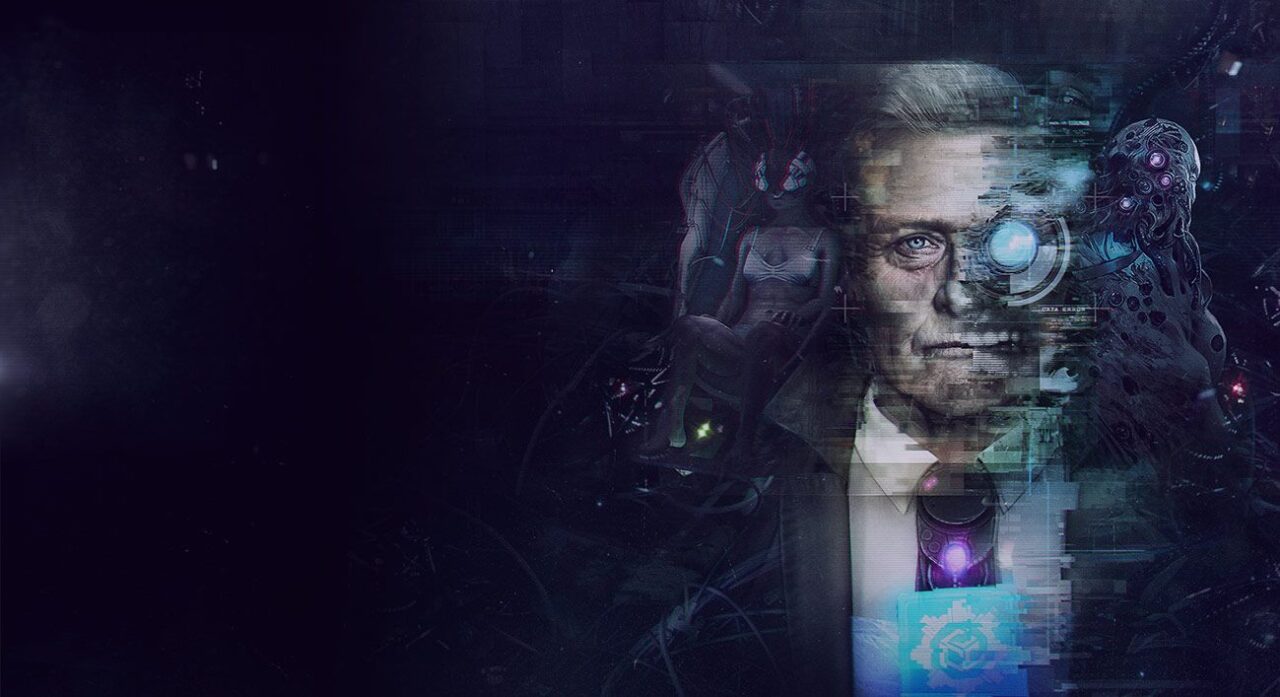 When it launched for current-generation hardware back in 2017, Observer received generally favorable reviews. Critics, including our very own Bob Richardson, praised Observer for its stylish cyberpunk world, lush soundtrack, and the wonderful performance of legendary Dutch actor Rutger Hauer. Observer: System Redux builds upon the formula of the original game with upgrades galore. Not only has the game been blessed with significant graphical upgrades such as ray-tracing, HDR lighting, 4K textures and more, but returning players will be treated to three new side quests, added neural interrogations (yeah, those are a thing) and a stealth system that's been entirely rebuilt to replace what was previously a dicey proposition. Happy early adopters of PS5 and Xbox Series X should strongly consider scaring themselves with this sci-fi horror revamp.
---
Sakuna: Of Rice and Ruin – November 10th (PS4, Switch, Windows)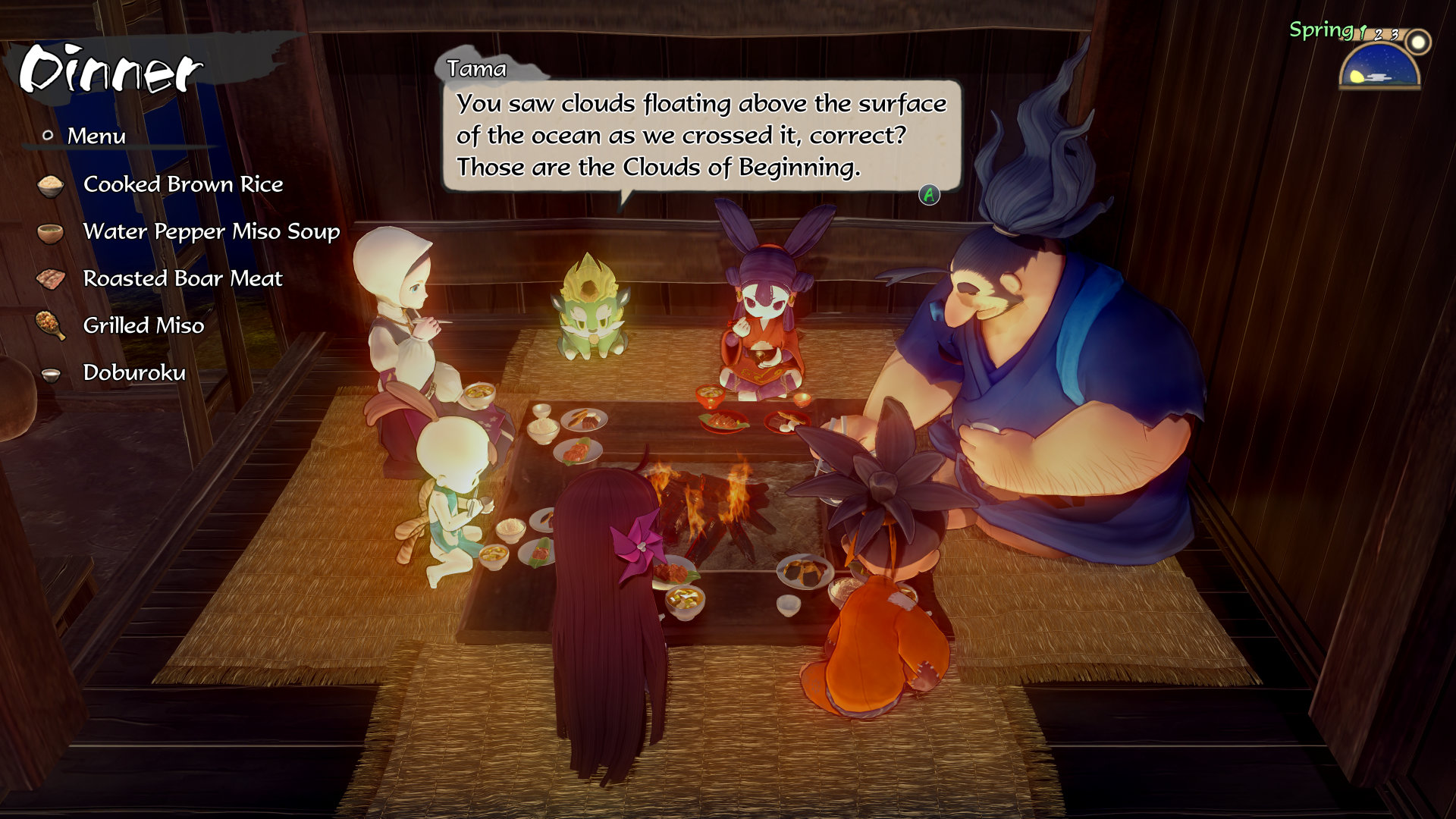 ---
Side-scrolling action? Check. Engaging storyline? Check. The best rice-farming simulation on the market? Check, check, check. Sakuna: Of Rice and Ruin is like nothing I've ever seen. An ode to Japanese folklore with a crafting system that exemplifies peasant village life in a way that is simultaneously suitably challenging and pleasantly endearing, XSEED and Edelweiss have a darling on their hands here. I only wish it wasn't being released the same week as so much else; I fear it will be buried in the dirt beneath the rest of the gaming lineup. But you can bet your bottom yen that we here at RPGFan will be playing the heck out of this one (hence our brand-new review). Sakuna: Of Rice and Ruin makes me hungrier for roasted boar meat than John Locke in an episode of LOST. Don't let it pass you by.
---
The Falconeer – November 10th (XBSX, Windows)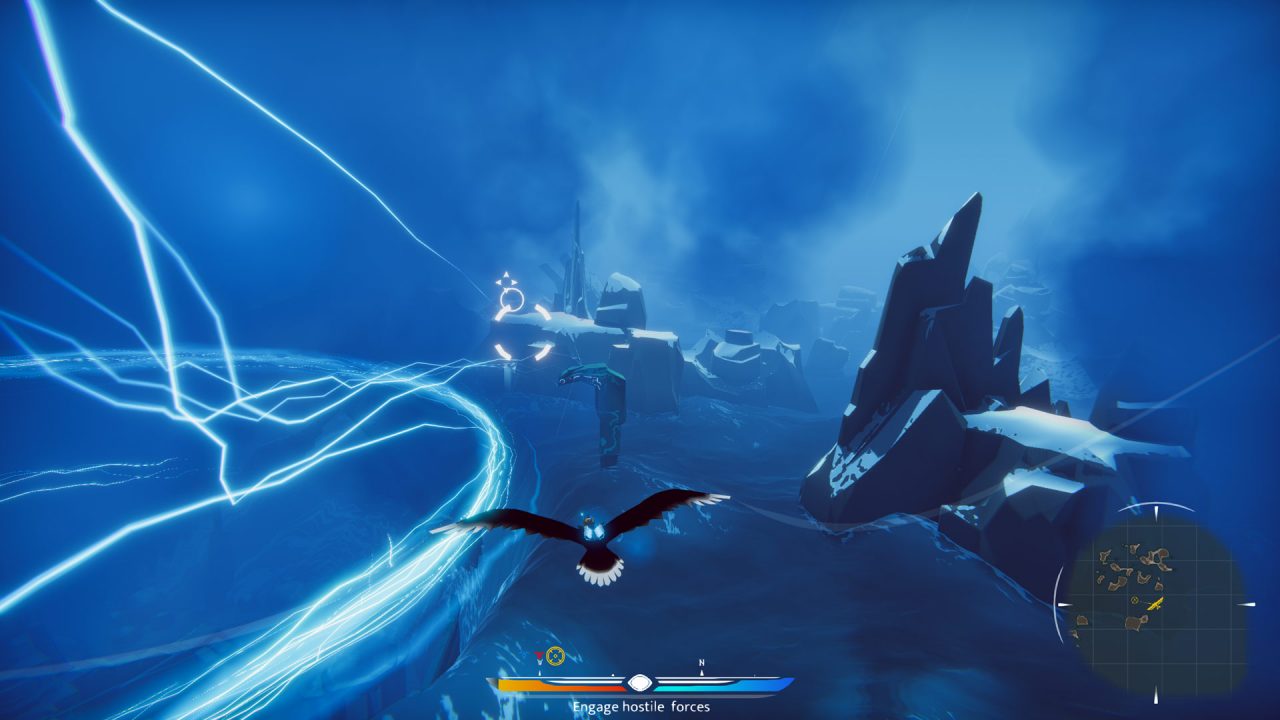 Much has been said about the strength of the PlayStation 5's launch library relative to that of the Xbox Series X (and S). The Falconeer hopes to soar above that discourse and claim a perch of its own. And yes, it's technically also releasing for PC, but that's just how Microsoft works these days — by giving its fans options. More Panzer Dragoon than Panzer Dragoon Saga, The Falconeer puts you atop a beloved bird as you navigate a world so watery, I can almost hear Kevin Costner babbling in the background. The wind can be ally or enemy depending on how well you learn to fly, but it's the emotional turbulence that seems to make this game shine. There are NPCs to chat up between most missions, some of whom appear to be more than meets the eye. The world is at war between island factions and it's up to you to put your poor bird through hell and back; I shrivel up in sadness just thinking about allowing harm to befall my giant falcon. If that's not a problem for you, you'll have an easier time taking damage, but also, you're a monster.
---
Assassin's Creed Valhalla – November 10th (PS4, XBO, XBSX, Windows, Stadia) November 12th (PS5)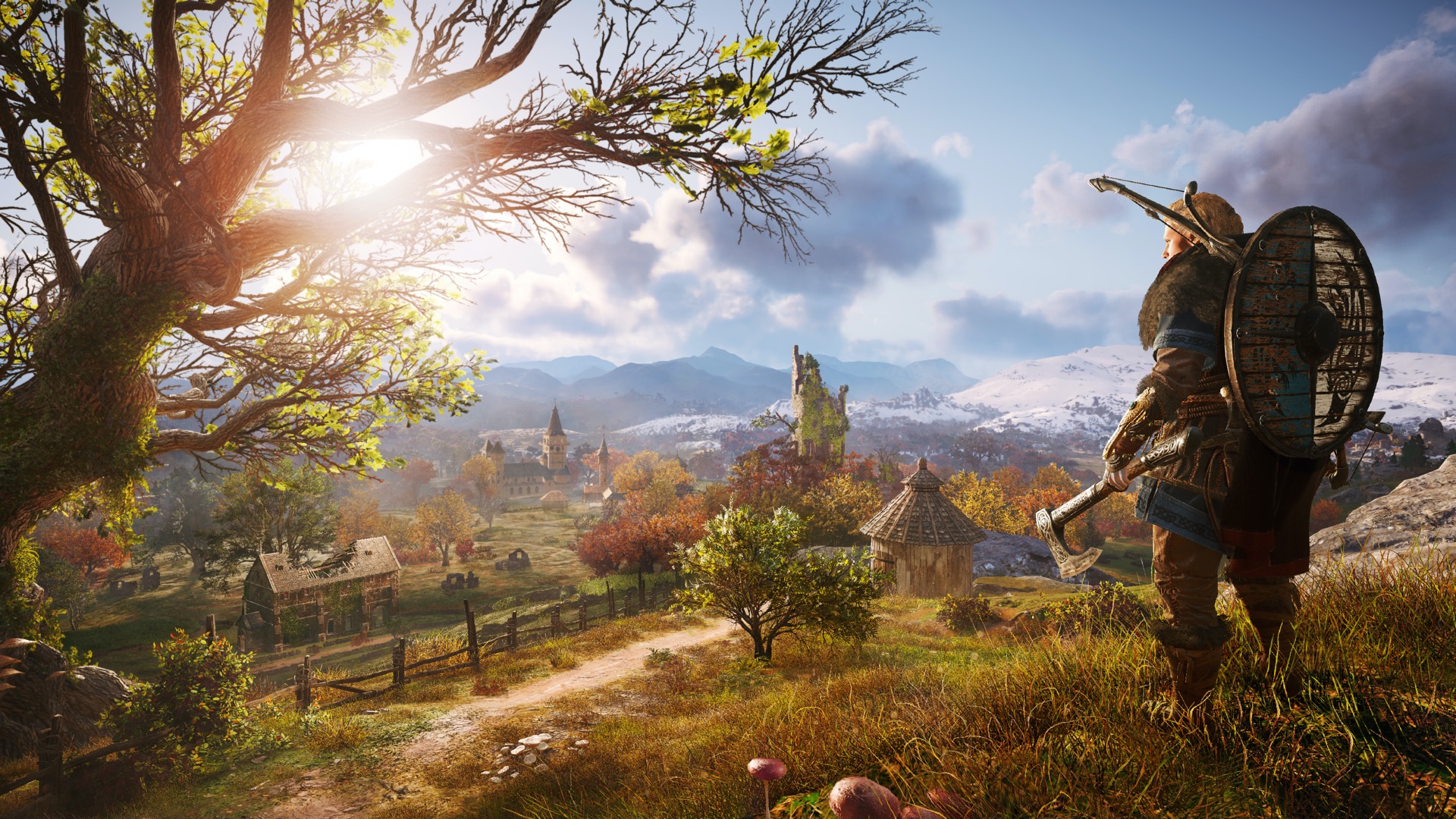 Before it was officially announced, Assassin's Creed Valhalla was thought to have been titled "Assassin's Creed Ragnarok." I'm seriously glad that didn't happen because the word Ragnarok has been done to death. I say that as someone whose favorite sword in Final Fantasy has always been the Ragnarok, even. But I digress. Valhalla is the twelfth major installment in Ubisoft's seemingly never-ending quasi-historical franchise that-technically-still-features-modern-day-gameplay-segments-but-no-one-ever-talks-about-those-anymore. This time around, the hero's name is Eivor, and Eivor can either be a guy, a gal, or whatever the game decides within the context of any given scene. (I don't quite understand but I'm more than a bit curious to see what that means.) An open-world adventure that tells the tale of Vikings versus Anglo-Saxon kingdoms, Assassin's Creed Valhalla also brings back the settlement-building system not seen in the series for many moons. This cross-generational Scandinavian role-playing folktale is as ambitious as it is pretty; when you're not fighting, sneaking, hunting, rowing, or any of the other stuff you might assume is in the game, you might find yourself forging diplomatic weddings… or staging Viking rap battles. Look for our review soon!
---
Yakuza: Like a Dragon – November 10th (PS4, XBO, XBSX, Windows) November 12th (PS5)
Goodbye, Kazuma Kiryu as the protagonist. Hello, instead, to Ichiban Kasuga. Goodbye, beat-em-up combat. Hello, turn-based combat with beat-em-up elements. In a pinch, that's a passable pitch for Yakuza: Like a Dragon, SEGA's fresh departure from its storied and adored numbered Yakuza entries. But there's much more going on here than a hero swap and more classically "RPG" battling. Take the setting, for example. For the first time in Yakuza history, Like a Dragon takes us not to Tokyo, but to Yokohama. That's the kind of change that can breathe new and fiery life into a series. Ichiban will be backed up by numerous allies who each bolster the turn-based party in unique ways, including — at long last — female fighters directly controlled by the player. With adjustable job classes and martial arts moves right out of, well, prior Yakuza games, gameplay looks golden. It wouldn't be a Yakuza without zany side activities, though, so don't be surprised if suddenly you find yourself kart-racing. Read our Yakuza: Like a Dragon review-in-progress for more info!
---
Godfall – November 12th (PS5, Windows)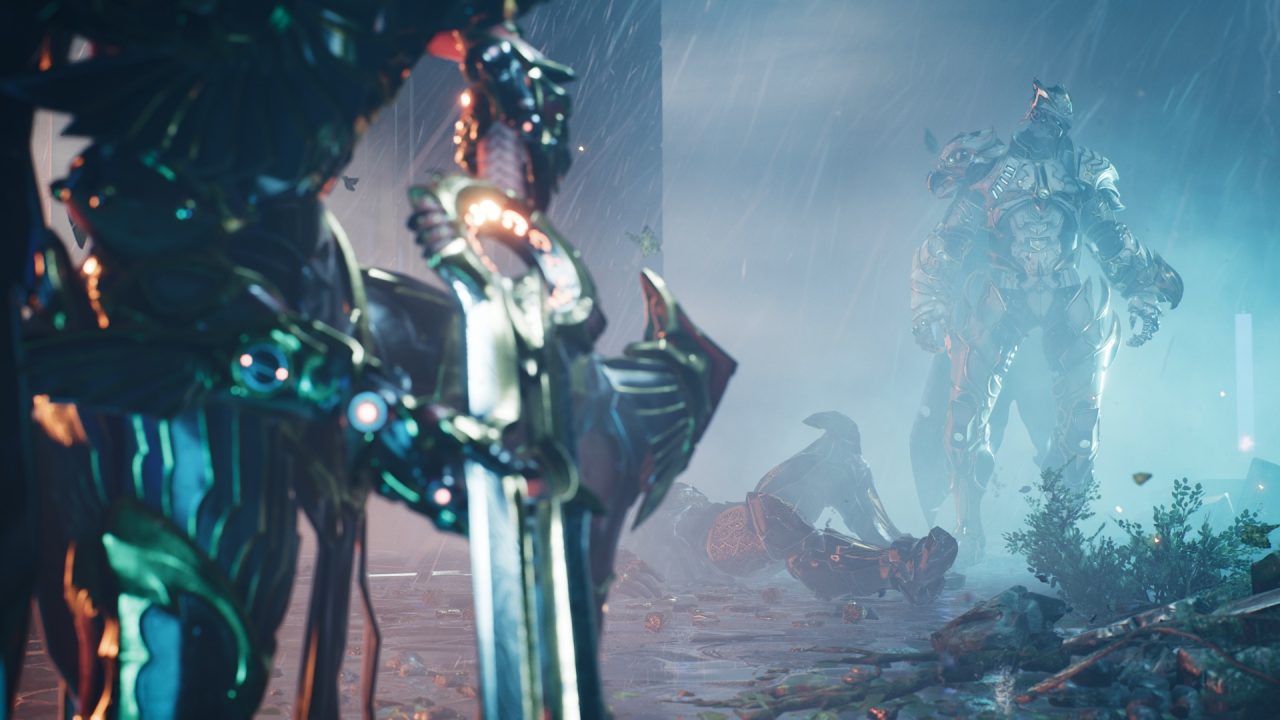 In Godfall, you'll take the role of one of the last of the exalted Knight's Order as you set out on a quest to, ostensibly, prevent the apocalypse; what most players will be here for is the endless loot train instead. Gearbox Publishing labels Godfall a "looter-slasher", which answers the question of what happens if a big-budget company sets out to mimic the popular "loot shooter" formula with melee weapons instead. It turns out, you wind up with a loot shooter that trades in bullets for swords and hammers — I probably should have seen this coming. The game can be played entirely on one's own, though it does support a "drop-in, drop-out" co-operative mode. If you're looking to pad out your PS5's launch titles, Godfall may be the way to go.
---
Demon's Souls – November 12th (PS5)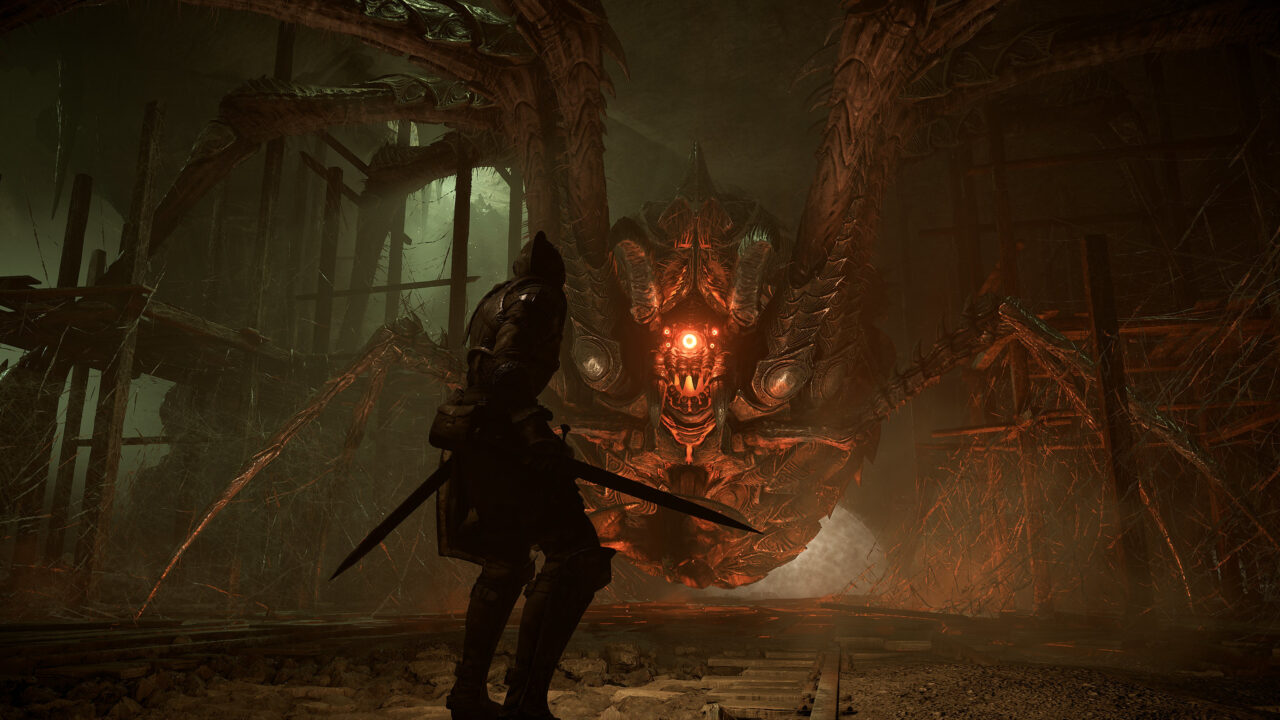 Let me begin by saying that I am a Souls newb. FromSoftware's punishingly satisfying and satisfyingly punishing series of action RPGs has been recommended to me at least a dozen times and I've booted up Dark Souls on no fewer than three separate occasions. Every time I do, I appreciate the pain and admire the artistry of steadily improving against deadly creatures that are fierce but never quite unfair. I'll make it past the first couple of sections and never return. I've even sampled Bloodborne, which I think I like even more than Dark Souls. Always, something has felt… missing. Recently, I've realized what that something is.
It's Demon's Souls, the 2009 cult hit that started it all. I've wanted more than anything to start from the beginning, to see how visionary creator Hidetaka Miyazaki stitched together the pieces that, two years later, made Dark Souls such an RPG lover's household name. There's never been a better time for any of us to do so than today. Remade from the ground up by the ever-impressive Bluepoint Games in direct association with SIE Japan Studio and Sony Interactive Entertainment, Demon's Souls is the PS5's "killer app." It's bloody brilliant and moodily beautiful. It's the perfect presentation of the new console generation's technical capabilities, touting advanced haptic functionality with the DualSense controller, and a degree of ray-tracing that produces incredibly realistic lighting effects. All the better to please our eyes as our characters cry out in agony courtesy of a million death-dealing fiends.
---
Kingdom Hearts Melody of Memory – November 13th (PS4, Switch, XBO)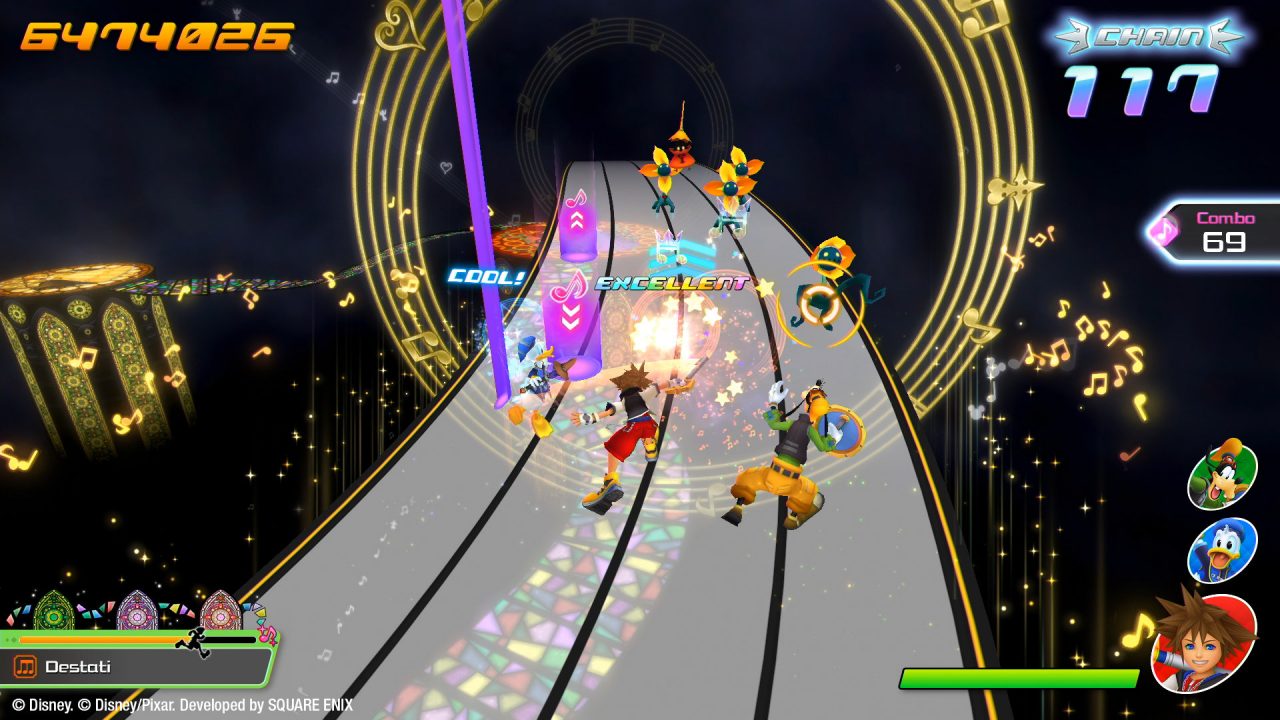 Answering the question of whether or not there's anywhere that Sora, Donald, and Goofy have never been, Kingdom Hearts Melody of Memory responds in the affirmative by tossing the trio into the rhythm action genre. Not unlike Final Fantasy did with Theatrhythm and its excellent sequel, Theatrhythm: Curtain Call, Melody of Memory tasks players with quick sequences of button presses to properly perform the types of tunes that get JRPG fans waxing nostalgic faster than any chocobo ever could. Kingdom Hearts has long been blessed by the exceptionally talented Yoko Shimomura, so the prospect of jamming out to her sublime catalog of tracks has real appeal. The franchise has also been blessed—as well as cursed—with an insatiable need to connect every piece of plot like some sort of dystopian quilt, and creator Tetsuya Nomura can't say no to his perennial impulses. Not only is Melody of Memory a retelling of series events, it's also set after the events of Kingdom Hearts III. Diehard believers that Kingdom Hearts is light will have no choice but to tune in or risk skipping something pivotal in the years to come.
---
Whether you want to be fighting or frightened, a falconeer or a farmhand, sassy or serenaded, November is living up to its generous reputation for bold new video games. And with the power of PlayStation 5 and Xbox Series X/S, we'll be loading back into our escapist role-playing fantasy worlds faster than ever. It's a good week when my hardest decision is what to play. Keep your eyes on the prize here at RPGFan, where we'll be offering ongoing coverage of these and many more games in the weeks to come!