So, last week we got our first look at The Super Mario Bros. Movie! I had previously been a little apprehensive about the project, but I've got to say, other than Chris Pratt sounding nothing like Mario, I think it's looking really good so far.
The animation looks really impressive, and Jack Black as Bowser seems like a really good fit. It's also a nice touch that Bowser seems to actually resemble the actor in some ways.
With Nintendo opening up their very own animation studio, Nintendo Pictures, it seems that the company may be going all in on creating its very own Nintendo multiverse. Well, at least I hope that's the case. Just think of all the awesome adaptations Nintendo could create!
My hope now is that Nintendo Pictures will develop a full-fledged Zelda anime series/movie. For those of you who played the 2019 remake of Link's Awakening, you may remember the title featured these stunning anime-style cutscenes, so an animated series in the same style would be awesome. I also think a Fire Emblem anime/movie could work really well.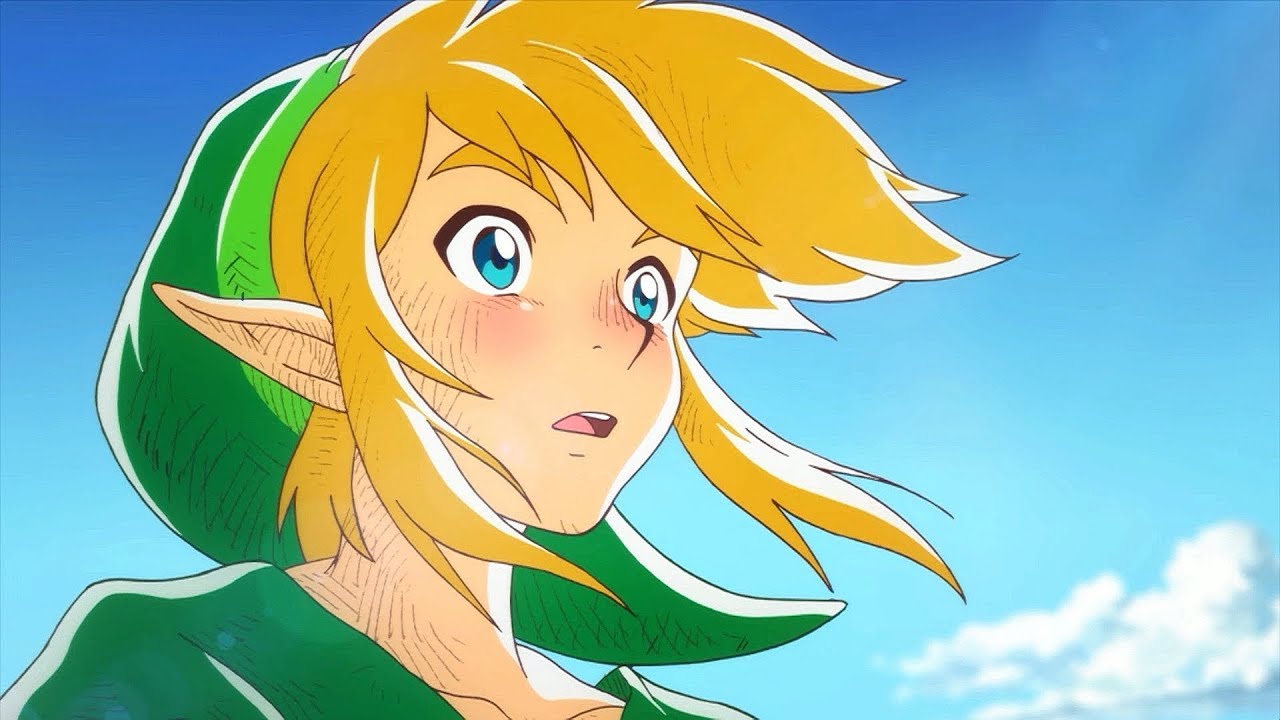 For me, all this news couldn't have come at a better time. Spider-Man: Across the Spider-Verse, the sequel to Into the Spider-Verse, was meant to release last Friday until it received a delay into June of next year. I'm all for delays as they usually result in better products, but the sequel to one of my favourite movies of all time being delayed did hurt pretty bad. All the Nintendo Pictures news was a nice distraction from that, so thanks Nintendo!
Anyway, we're not here to talk about movies releasing next year. In fact, we're not here to talk about movies at all. We're here to talk about the RPGs coming this week.
---
Asterigos: Curse of the Stars – October 11th (PS5, PS4, XSX, XB1, Windows)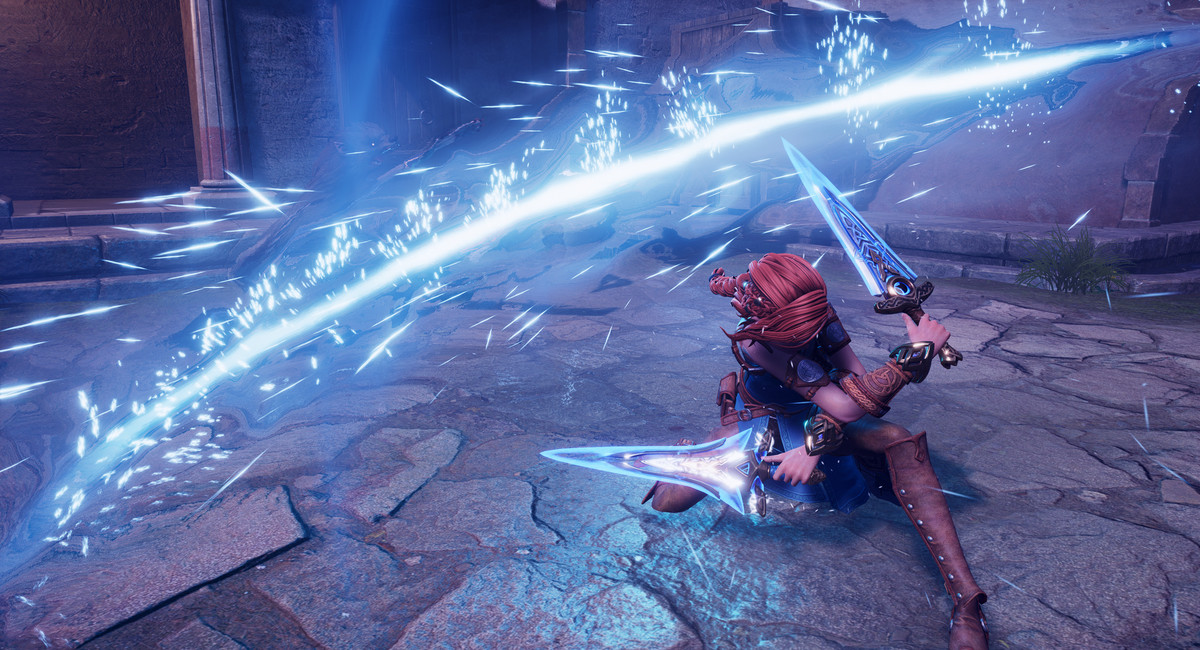 First out the gate this week is Asterigos: Curse of the Stars, an action RPG inspired by Greek and Roman mythology.
Players will explore the interconnected streets of the city of Aphes, discovering long-forgotten secrets and hidden paths on their journey. As the title's protagonist Hilda, a brave young warrior from the Northwind Legion, they'll set off on a journey to save her father.
Along the way, players will encounter over 20 different bosses as they engage in a dynamic combat system. Players will be able to adapt their arsenal on the go and utilise the game's dual-wield approach to combat to create unpredictable fighting styles.
The title's developer, Acme Gamestudio, says that the fate of Aphes is in the player's hands. Throughout their time in Asterigos, players will be faced with tough choices; every decision they make matters.
For what seems to be Acme's first project, this looks seriously impressive. The animation alone looks incredible. I'll definitely be keeping a close eye on this one when it releases later this week.
---
Coral Island (Entering Early Access) – October 11th (Windows)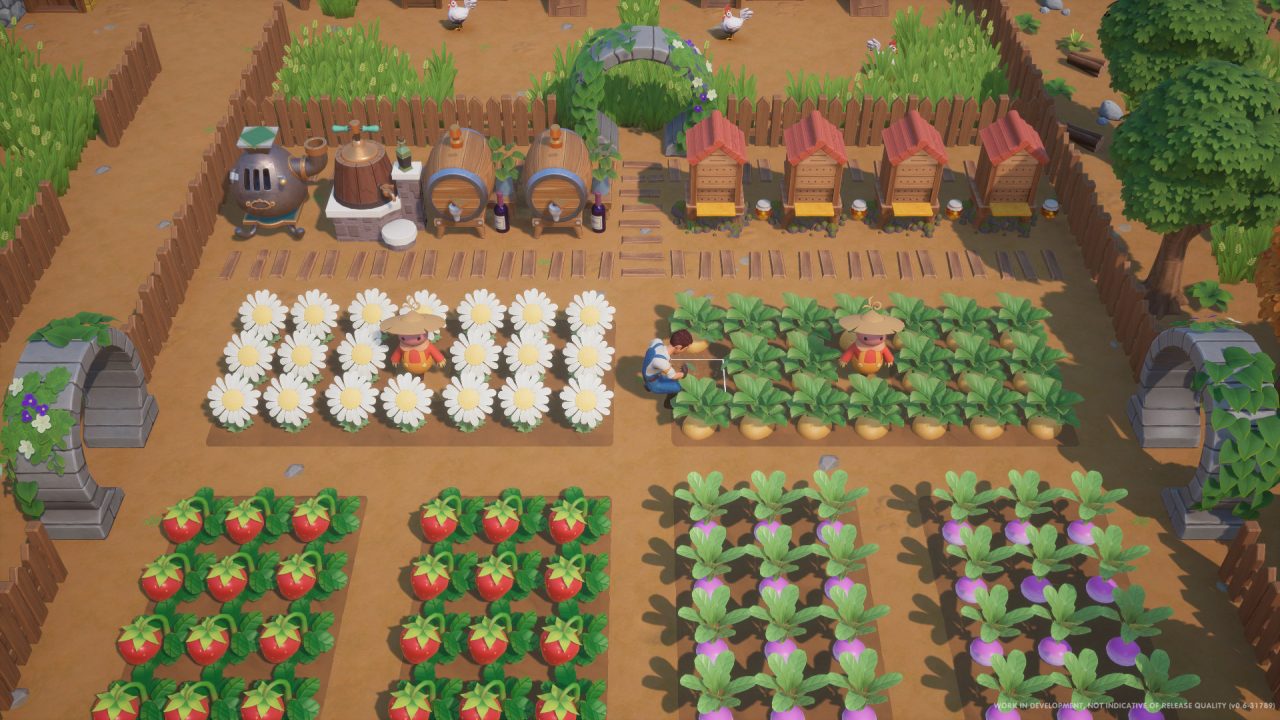 With winter right around the corner, now seems like the perfect time to take a trip to a warm and vibrant tropical island. Well, Coral Island is just that: a farm/life sim where players can "experience enchanting island living at your own pace".
You'll leave life in the city behind and get to work building up your very own farm. Alongside your day-to-day duties such as tending to crops and nurturing animals, you'll also help to bring life back to the local town and the island's coral reefs.
Coral Island is home to plenty of friendly faces, and players will have the opportunity to get to know over 70 different characters. As per usual with life sim games, the title has its fair share of bachelors and bachelorettes, with players able to choose a partner from 25 different singletons.
I love farm sims and I love marine life, so it seems Coral Island might be the perfect game for me! Unfortunately for me, the title is only on PC (via Steam) for now, so I might be waiting some time to get my hands on the game.
Me not having a PC seems to be an issue that keeps cropping up. Hmmm… maybe I should get a PC. [Editor's Note: Or get a Steam Deck?]
---
Arcaxer – October 13th (Meta Quest 2)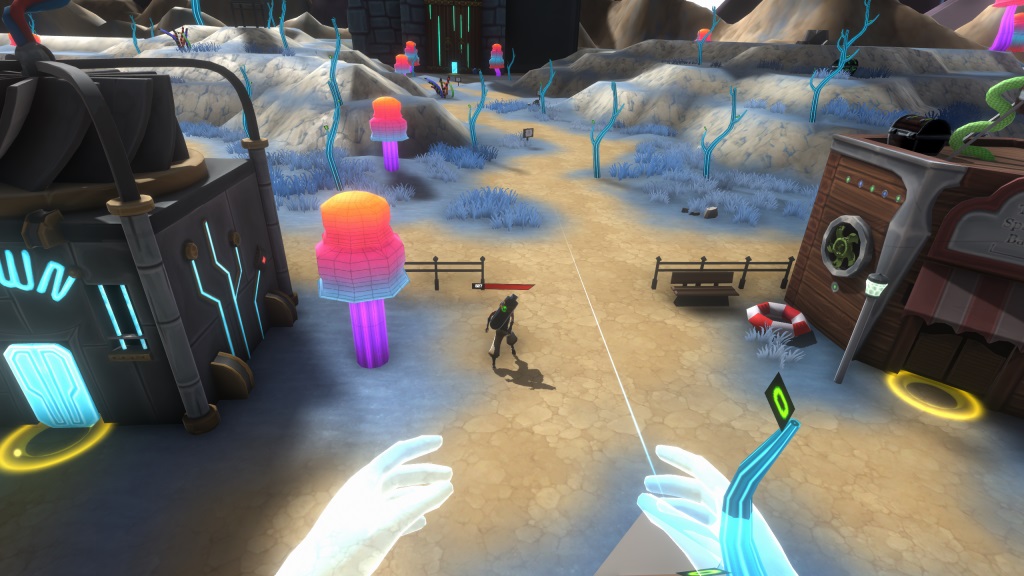 Now, this is exciting. We rarely see virtual reality RPGs!
Arcaxer is a VR turn-based RPG that was originally released on Steam back in February 2021. This week, it's coming to Meta Quest and Quest 2 alongside a new update. Seeing as RPGFan hasn't covered it before, it's only fair that it gets its shout-out up here instead of down in the port section.
The title takes inspiration from the JRPGs of the 90s and shares ideas with the likes of Final Fantasy and Chrono Trigger. Arcaxer has players switch between a third-person view as they explore the world and first-person for combat, resulting in "a unique experience that channels both the old and new into an exciting package."
As the player explores Arcaxer's sci-fi world, they'll encounter colourful AI characters and explore procedural dungeons. These dungeons unlock equips and new abilities which can be combined with the title's three different classes: Fighter, Mage, and Thief, allowing players to drastically change the way their character fights.
Personally, I don't think VR will ever be for me. I can't even play a first-person shooter without feeling a little unwell, so I don't think strapping a headset to my face would end too well. That being said, a lot of people love VR, so the title making its way to Quest and Quest 2 will hopefully lead to more success for Arcaxer's developers.
---
Astlibra Revision – October 13th (Windows)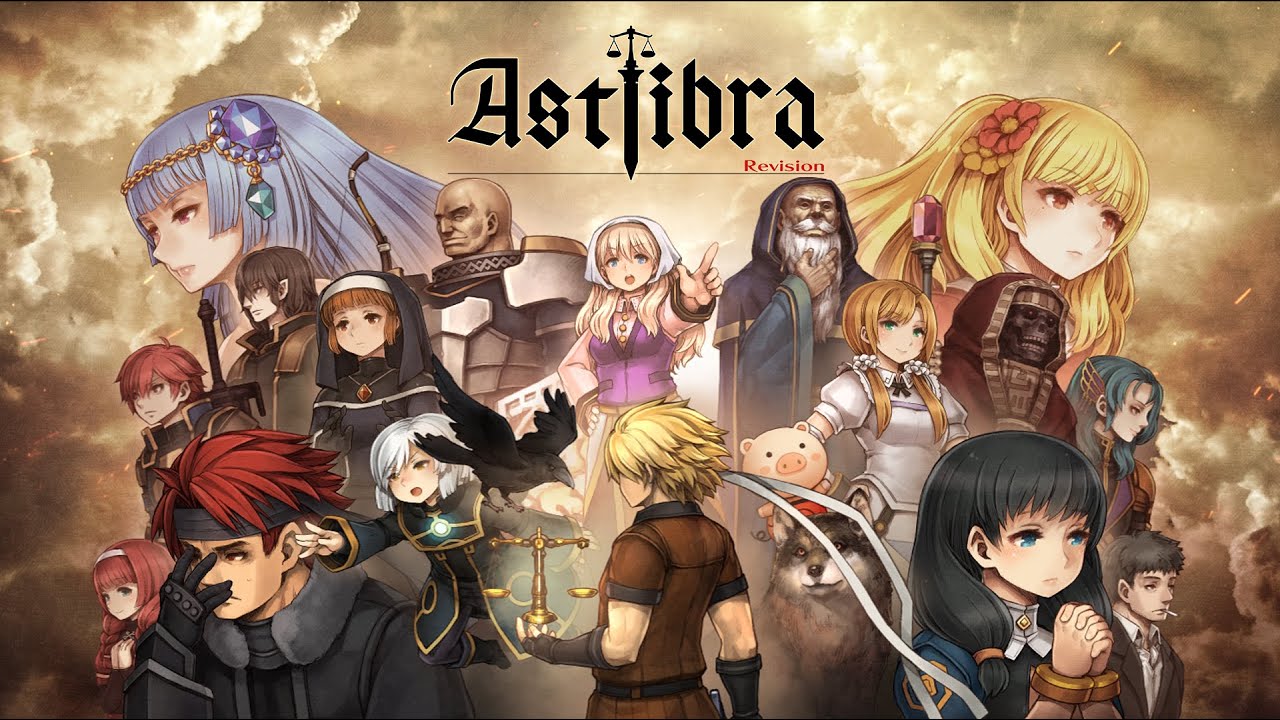 Does the name Astlibra sound familiar to any of you? Well, that might be because Astlibra Revision is actually the full-length version of Astlibra, a browser game from 2011.
I can't say I knew about the game, but this is still a nice success story nonetheless!
The title is a 2D action RPG that aims to take players back to the golden days of JRPGs with thrilling side-scrolling action combat that will have players fight aggressively and think strategically.
As players explore Astlibra Revision's "meticulously crafted worlds", they'll encounter a variety of boss battles against god-like beings. Each fight has its own unique set of attacks that challenge the player to adapt their style, upgrade abilities, and acquire new skills to emerge victorious from battle and continue the protagonist's story.
The title encourages a "play it your way" mentality and features a variety of different classes, including the option to be a warrior or a mage. Astlibra Revision also offers six difficulty options so "all kinds of players can enjoy the combat system at their own pace". Accessibility is always a good thing when it comes to games or just anything in general, so this is great to see!
The title's Steam page says the developers, KEIZO, have been working on the game for 14 years, so I really hope they find success with Astlibra Revision's release.
---
The Last Oricru – October 13th (PS5, XSX, Windows)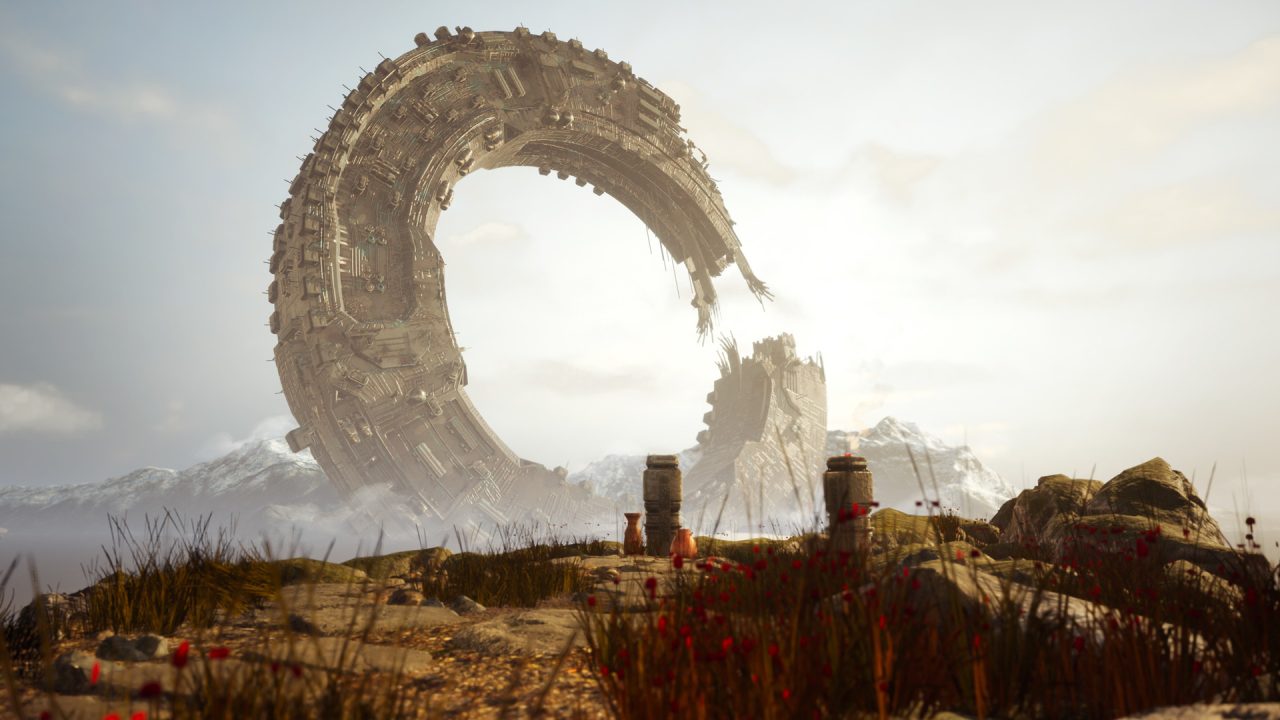 The Last Oricru is a sci-fi medieval action RPG with a focus on storytelling and player choices.
Players will be thrust straight into the centre of conflict. The decisions they make will heavily influence and dictate the twist, turns, and outcomes of The Last Oricru's story. Every action, sub-quest, and death will affect the game, and the player's reputation with each faction will have lasting impacts.
The title offers a challenging and complex combat system to create a "tough but rewarding experience." Throughout the game, players will come across mass fights that they can influence by choosing to take down soldiers or come to their aid. The developer GoldKnights warns that these battles won't be easy and players should "be prepared to die… a lot!"
Interestingly, The Last Oricru is a game that can be experienced in either single-player or co-op. Depending on which you choose, many of the game's situations may need to be solved differently, and taking on a boss in co-op may open up new strategies to players.
---
Lost Eidolons – October 13th (Windows)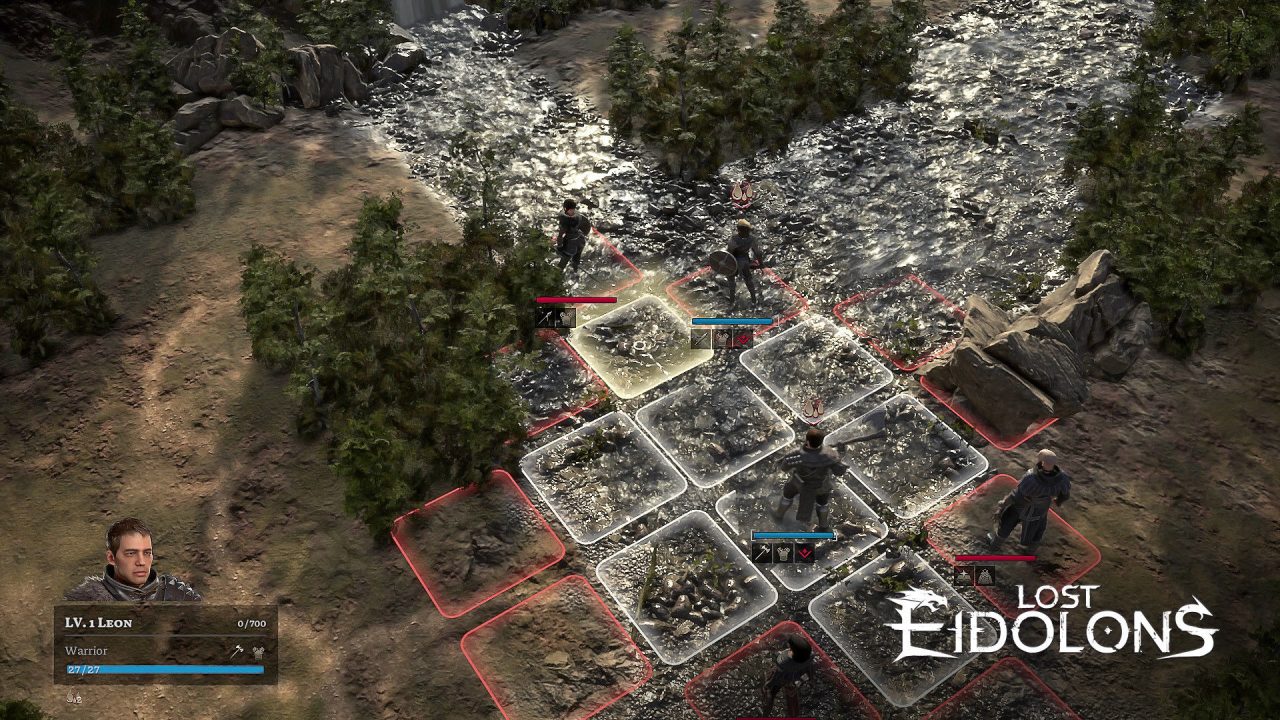 Lost Eidolons is a turn-based strategy RPG that tells the gripping narrative of an empire at war.
As the title's protagonist, Eden, players must take leadership over a group of rebels and stand up to the imperial army. Along the way, Eden and the rest of the team will also encounter fearsome monsters and enemies from within.
Players will have to adapt on the fly to overcome the unique abilities of each boss and continue on their quest to reclaim Eden and the rebels' homeland.
Outside of combat, players will be able to recruit and train new allies to improve the talent within their band of rebels. Lost Eidolons has ten different classes to choose from with each offering a variety of skills, spells, and passive abilities that can help to alter the tide of battle.
It really is great to see the strategy genre making such a resurgence this year! I've got a lot of SRPGs in my backlog at the moment so I don't think this one's for me right now, but I do wish Ocean Drive Studio all the best with the release.
---
Sunday Gold – October 13th (Windows)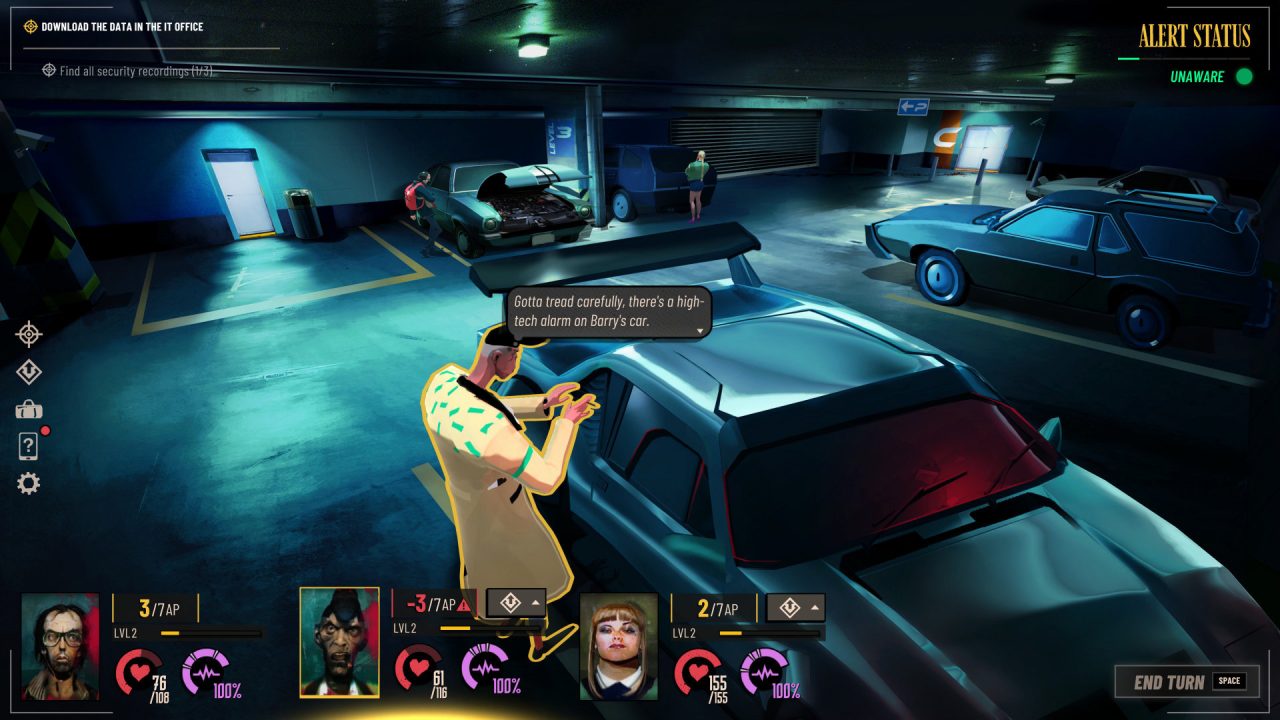 Next up on this week's list is the turn-based point-and-click adventure game Sunday Gold! You'll team up with a ragtag trio of criminals to uncover the dark secrets of the evil corporation that rules over a grim, dystopian future London.
The title actually has a really interesting concept, with each mission featuring escape room-like puzzles. Sunday Gold's creativity doesn't stop there, though, as developer BKOM Studio has gone to the effort of creating a hand-drawn "dark and cinematic" comic-book storyline that also features an array of 2D cinematics.
I covered this one a few months back and have had my eye on it ever since. Unfortunately for me, it's currently only slated to release on PC, so I'll have to wait on a console release. If you're interested, I highly recommend you take a look at RPGFan's review written by Abraham Kobylanski for some early impressions!
---
Undecember – October 13th (Windows, iOS, Android)
Last up on this week's list, we have Undecember! The title is a hack-and-slash action RPG making its way onto Android, iOS, and PC via Steam this Thursday.
Undecember is set in a world that has prospered under the blessings of the 12 beings that came into creation following the birth of light. However, this prosperity doesn't last forever as a 13th being, known as Evil God Serpens, has reared its ugly head and is unleashing havoc on the land.
To protect the world from devastation, players must utilise Undecember's growth system, which sees players "gain strength after wiping out enemies", to create their unique builds and take on hordes of enemies.
What's interesting about Undecember is that it throws away the idea of defined classes in favour of allowing players to "freely change around gears and skills based on personal playstyle". Players should aim to design builds around aspects such as strength, dexterity, and intelligence as they would with a normal RPG, but will have no restrictions when it comes to the gear they utilise for their chosen build.
Often games that release on mobile platforms don't have much depth to them, but it does seem like Undecember might be an exception here. I guess only time will tell, but, hopefully, we'll soon have another good RPG to take on the go with us.
---
Also Coming This Week
Triangle Strategy – October 13th (Windows)
Triangle Strategy is a superb strategy RPG with an excellent soundtrack and a stunning HD-2D art style that hit Nintendo Switch in March. The title was previously exclusive to the console but makes its debut on Steam this Thursday.
I can't praise Triangle Strategy enough! Simply put, it's one of the best games on the Switch and easily the best SRPG on the system. As it currently stands, it's my frontrunner for game of the year, just beating out Tunic! So, if you haven't played the game yet, make sure to pick it up on Steam this week!
---
Well, that's us done!
I hope you've all had a nice relaxing weekend and that your week ahead is a good one. As always, thank you so much for reading the site and supporting RPGFan.
I'll see you all at the same time next week.