In the buildup to university, I felt pretty prepared. I figured it would probably take a little while to get back into the swing of learning, and I was right. Spending a year flipping burgers at McDonald's definitely didn't do much to keep my brain sharp, so jumping into linear programming this week was pretty rough, I'm not going to lie.
Though like I said, I kind of expected that so I wouldn't say I was surprised.
What has surprised me is everything outside of the university—most notably, the difference between living in a small rural town and a bustling city center.
For me, the biggest difference has been how it's affected my running. Back home, I could hit the trails within five minutes, and often I wouldn't see a single soul as I went. In the city, it's the complete opposite, waiting at traffic lights, dodging people, and running down concrete streets instead of woodland paths.
It does feel a little weird, but I wouldn't say I dislike it. I've actually quite enjoyed the switch-up from normality, even if I am looking forward to getting back on the trails come Christmas break.
Other than that, there are definitely a lot of benefits you get from living in the city. I've always detested shopping, but having a local supermarket just four minutes from my door definitely makes the process a little more bearable. Oh, and the local CEX (basically the UK equivalent of GameStop) is far better than the one in the nearest town from home. Retro games and consoles are actually a thing and the variety of titles in-store is huge!
It's taken some getting used to, but I feel I'm finally starting to settle into university/city life. As I'm sure many of you do, I struggle a lot with anxiety, so moving so far from home was a big step for me. I'm pleased to have overcome that mental barrier. I was a different person a year ago and I don't think I'd have been able to push myself to do what I've done now.
Obviously, I still have a lot of anxieties, but I may as well keep going if I've made it this far!
Anyway, enough about my life and more about games. Let's take a look at the RPGs coming this week!
---
Mount & Blade II: Bannerlord (Exiting Early Access) – October 25th (PS5, XSX, PS4, XB1, Windows)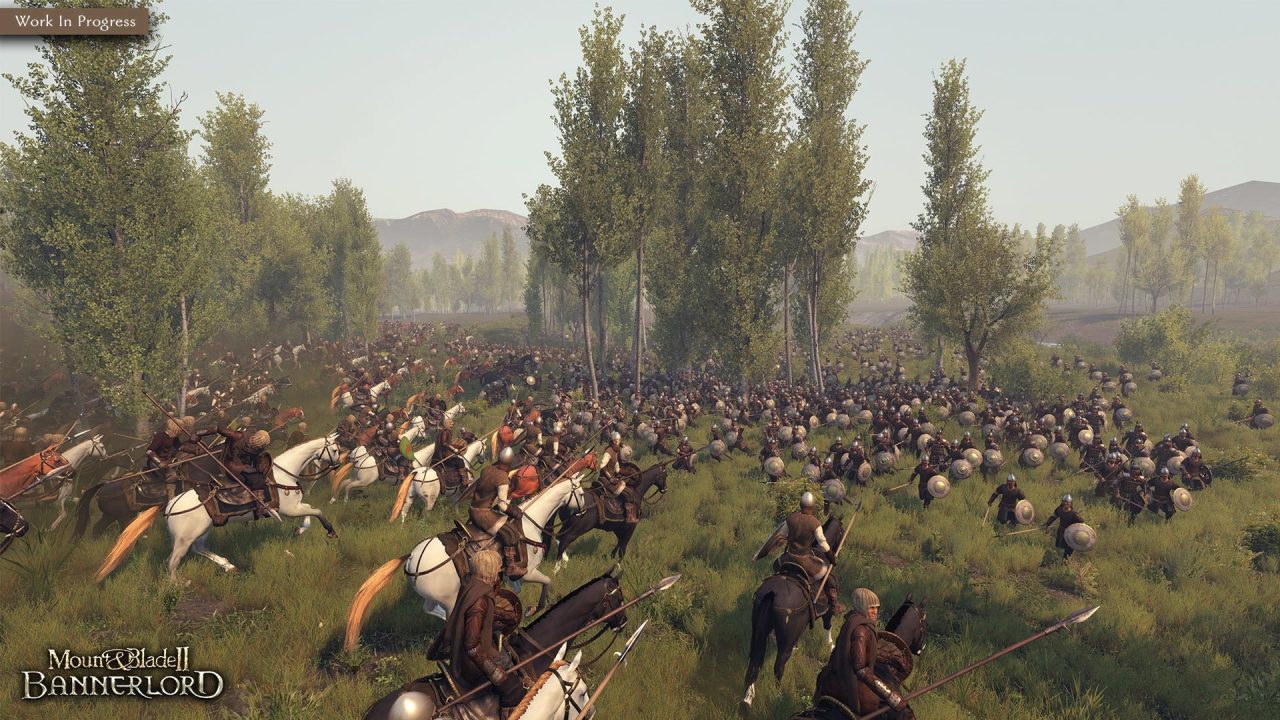 First up, this week we have Mount & Blade II: Bannerlord, which leaves Early Access this Tuesday!
The medieval open-world RPG's full release will coincide with a host of updates, including equipable banners that offer a range of benefits to your troops, new crafting pieces, unique towns and villages, and even more castles and battle terrains.
Post-launch, the team over at TaleWorlds Entertainment has said that they will listen to player feedback to make the game as good as possible. They also have another slew of updates planned, including the ability to take over common areas from criminals, more specialized combat options, and balance changes.
From what I can gauge from the title's Steam reviews (Very Positive with 155,000+ reviews), it seems that Mount & Blade II: Bannerlord is a big success so far. Hopefully, this continues as the game receives the aforementioned content over the coming months!
---
Star Ocean: The Divine Force – October 27th (PS5, XSX, PS4, XB1, Windows)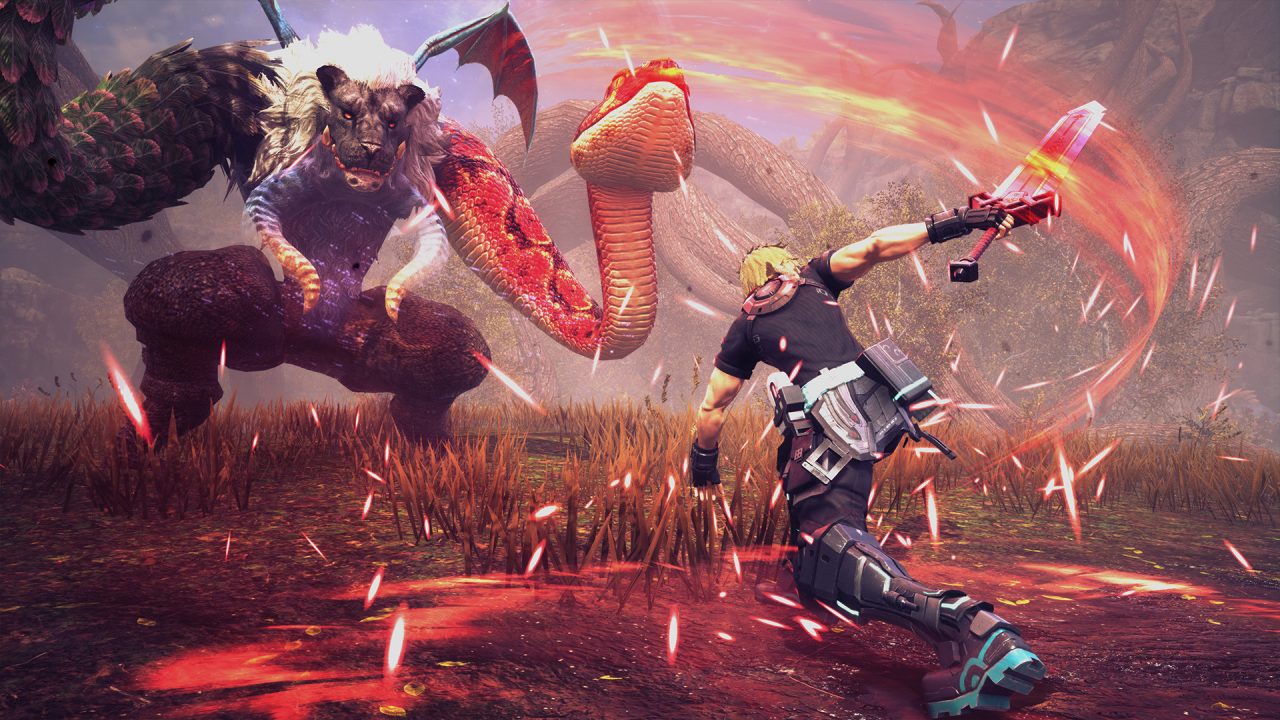 Tri-Ace is back!
Star Ocean: The Divine Force looks to be the biggest entry in the series so far and promises a sci-fi fantasy adventure with a choice-driven narrative. Following his crash landing on the planet of Aster IV, you'll take control of Raymond, captain of the merchant vessel Ydas. Stranded on the planet, you'll meet Laeticia, princess of the Kingdom of Aucerius. In return for helping you find your crewmate Chloe, Laeticia asks that you help her save her home from the neighbouring Vey'l Empire.
Now, I'm not sure helping someone find their friend quite means you have the right to ask them to help you fight an entire empire, but it sounds like a fun adventure nonetheless!
It would be fair to say that Star Ocean's past few entries haven't exactly been highs for the series, but there seems to be a lot of buzz around this one so I'm really hoping Tri-Ace pulls off something special here.
For a little more on The Divine Force, check out RPGFan's demo impressions written by Sam-James Gordon.
---
Stranger of Paradise Final Fantasy Origin – Wanderer of the Rift (DLC) – October 26th (PS5, XSX, PS4, XB1, Windows)
Jack is back, but this time he's not here to kill Chaos.
Yes, that's right, Stranger of Paradise Final Fantasy Origin's second DLC expansion, Wanderer of the Rift, is here. Packed with story content, missions, equipment, and even the new Blue Mage job, it seems that our time with Stranger of Paradise is far from over.
Players will make their way through the Labyrinth of Dimensions, "a dungeon that randomly configures your path to unlock pieces of the story", and take on challenging enemies known as "Chaotic Monsters".
If you've yet to play Stranger of Paradise Final Fantasy Origin, make sure to read RPGFan's review by Izzy Parsons. Spoiler: it's pretty dang good!
---
Paradigm Paradox – October 27th (Switch)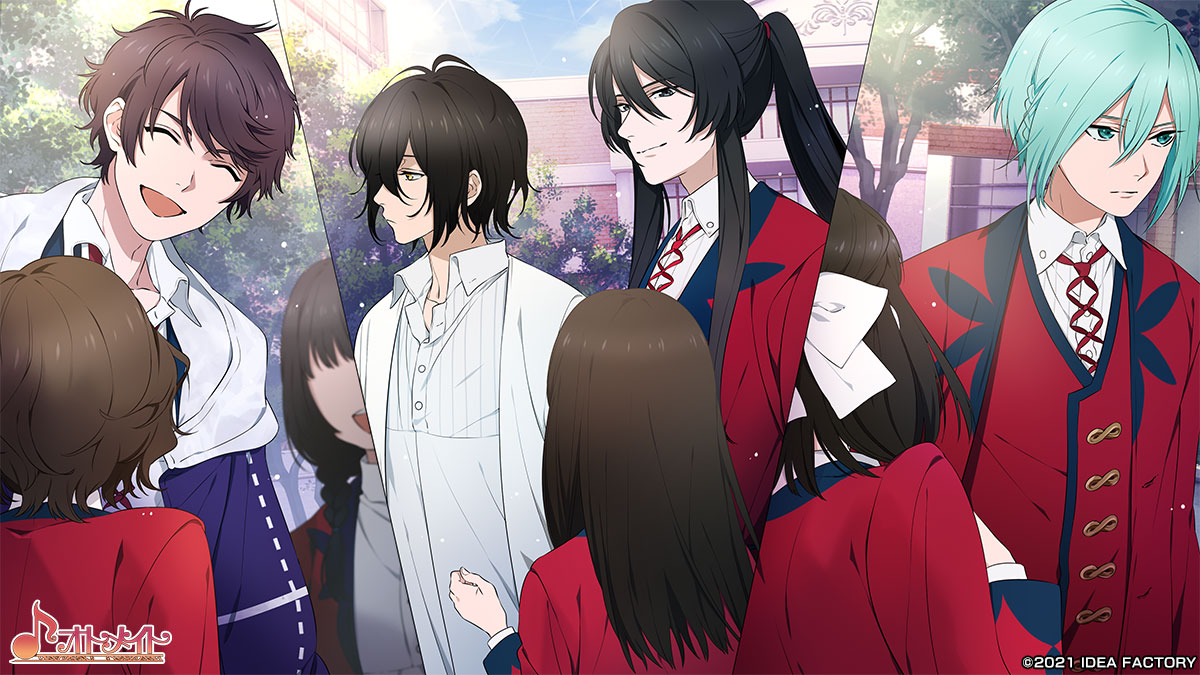 Paradigm Paradox is an otome visual novel that follows the story of Yuuki, an ordinary academy student living in an uninhabitable world where humans are forced to live in isolated colonies. As you'd expect, she's pretty down on life; her existence is dull, and none of the boys at school is interested in her.
The academy she attends is awash with rumours of a group of superheroes who fight monsters called Vectors, but even this doesn't get Yuuki excited. Clearly, she's not a Marvel or DC fan.
One night, she sneaks out of her dorm only to be attacked by a Vector. As luck would have it, the very heroes from the rumours swoop in to save the day. In a shocking turn of events, Yuuki then teams up with this gang of heroines to set the world right. Oh, and of course, all the guys are interested in her now.
---
Also Coming This Week
Relayer Advanced – October 27th (Windows)
Relayer Advanced is the PC version of Relayer, a mecha strategy RPG which released on PlayStation 4 and 5 in March of this year.
Advanced brings with it a bunch of new updates such as an evolved UI, new features, and enhanced endgame content. Those who already have the game on PlayStation can expect to receive everything mentioned above in a free update on November 18th.
If this sounds like your kind of game, make sure to read RPGFan's review by Des Miller.
SEGA Genesis Mini 2 – October 27th
Ah yes, everyone's favourite RPG, the SEGA Genesis Mini 2. An absolute classic!
All jokes aside, this Thursday marks the release of the newest console in SEGA's mini line. While not all the games included on are RPGs, the genre does have some good representation on the system so we felt it was worth bringing up!
Some of the highlights include Phantasy Star II, Shining Force CD, Shining Force II, and Shining in the Darkness. The Japanese version has the real bangers though with both Lunar: The Silver Star and Lunar: Eternal Blue featuring in the line-up.
Live by the Sword: Tactics – October 28th (XB1, Switch, Windows)
Live by the Sword: Tactics is an "unashamedly old school" pixel art strategy RPG that was released on PC via Steam in June of 2021. This Friday, it's coming to Nintendo Switch and Xbox.
It seems developer Labrador Studios plans to support the game rather well going forward with promised updates such as a custom map creator, online ranked battles, and new classes post-release.
---
Compared to last week, we're a bit thin on the ground here. In all honestly, that's quite relieving. I don't know about everyone else, but there's no way I can keep up with the game releases these days. Fantastic RPGs are coming out left, right, and centre, so I'm rather happy there's a quiet week ahead.
As always, thank you so much for supporting everything we do here at RPGFan and have a great week!