An old country saying, "the nights are drawing in", has returned to my household this week. This means the days are getting shorter, and winter, or at least autumn, is on its way.
As I sit here writing this week's intro, the date is September 22nd, which just so happens to be the autumnal equinox in the Northern Hemisphere. I guess it makes sense, then, that it's this week that I have noticed the change in the days and also the weather. It's been noticeably colder on my morning walks with the dog, to the point I've actually had to put a coat on.
Perhaps I'm in the minority here, but I absolutely love this time of year. The leaves begin to fall, the mornings are crisp, and the evenings are dark. It won't be long before we're all sitting nice and cozy around the fireplace.
It's also a great time of year for games! The fall season usually brings with it a lot of heavy hitters. This year does seem a little quieter than previous years when it comes to AAA releases, but on the RPG front we have Pokémon Scarlet & Violet to look forward to, and that's enough for me.
Growing up, the fall/winter season was even more special because it meant that Christmas was just around the corner, which was my chance to get new games! The latest Pokémon release was usually my game of choice; I have many fond memories of unwrapping titles in the series, from Pokémon Platinum all the way to Pokémon Alpha Sapphire on Christmas day.
Nowadays, I'm fortunate enough that I can buy these games for myself. I no longer have the magical feeling of opening up a new game on Christmas Day, but I also no longer have to wait for the big day to get my hands on said game. It's swings and roundabouts, as they say.
I still very much associate the franchise with Christmas though. I may not get the game from under the tree, but they're long enough RPGs that I'm always still playing them come Christmas Day. So in a way, the tradition lives on.
I'm sure many of you have had similar experiences and associate a particular game or franchise with the fall/winter season. If you feel like sharing, make sure to let me know in the comments down below.
Anyway, enough waffling on my end, let's take a look at the RPGs coming this week.
---
The Legend of Heroes: Trails from Zero – September 27th (PS4, Switch, Windows)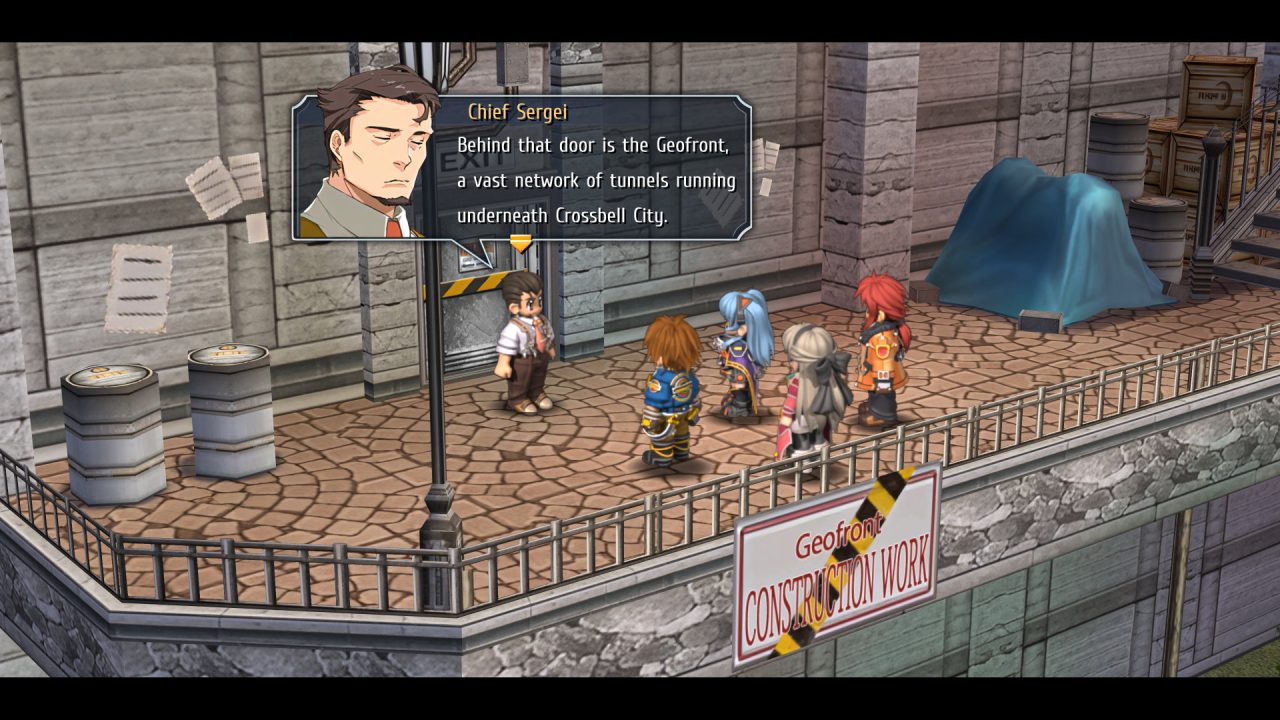 Well, here's a game that Western Trails fans have been waiting on for a while now.
Nihon Falcom's The Legend of Heroes: Trails from Zero makes its way onto Nintendo Switch, PlayStation 4, and PC via Steam this week!
Trails from Zero follows the story of Lloyd Bannings, marking the start of the Crossbell arc of the Trails universe. Players will take on the role of Lloyd as he joins the Crossbell Police Department's Special Support Section, a division that's often looked down upon by the rest of the CPD due to its focus on odd jobs and minor requests.
However, Lloyd and his team are determined to make Crossbell a better place. As they go about their seemingly menial tasks, they discover something much darker about the city they serve. Crossbell is gripped by corruption and it's up to his division to put a stop to it.
Every time a new entry in the Trails series pops up, I think to myself that I really need to give the series a go! Seeing Trails from Zero's high review scores has once again made me consider diving into the series.
Talking of review scores, if you want a Trails veteran's opinion on the game then make sure to check out RPGFan's review written by Caitlin Argyros.
Now, this may seem like a bit of a tease seeing as the game hasn't received any Western release date, but The Legend of Heroes: Kuro no Kiseki II -CRIMSON SiN- is also releasing this week in Japan. The title is set to release on both PS4 and PS5 on September 29th.
---
Moonscars – September 27th (PS5, PS4, XB1, Switch, Windows)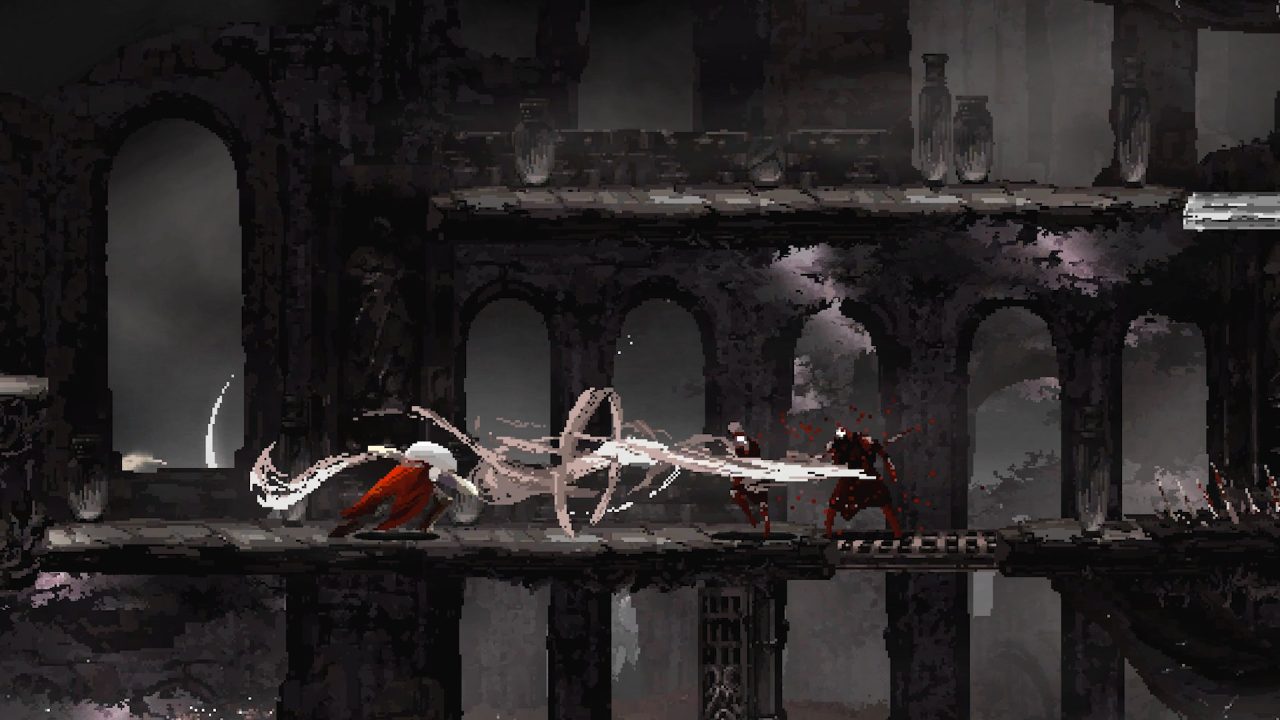 Moonscars is a dark fantasy Souls-like RPG developed by Black Mermaid and published by Humble Games. Players must push their combat skills to the limit and master a variety of different abilities if they hope to progress through the title's impressive nonlinear world. Each death is a lesson learned, and players' skills and reflexes should start to improve over time.
As you gain confidence and start to learn about Moonscars' world, you'll be able to progress further, unlock new mysteries, and take on the relentless darkness that seeks to destroy you. Throughout the title's story, you'll learn new truths about the world that surrounds you and bear witness to tales and memories of betrayal, suffering, and revenge.
---
Tunic – September 27th (PS5, PS4, Switch)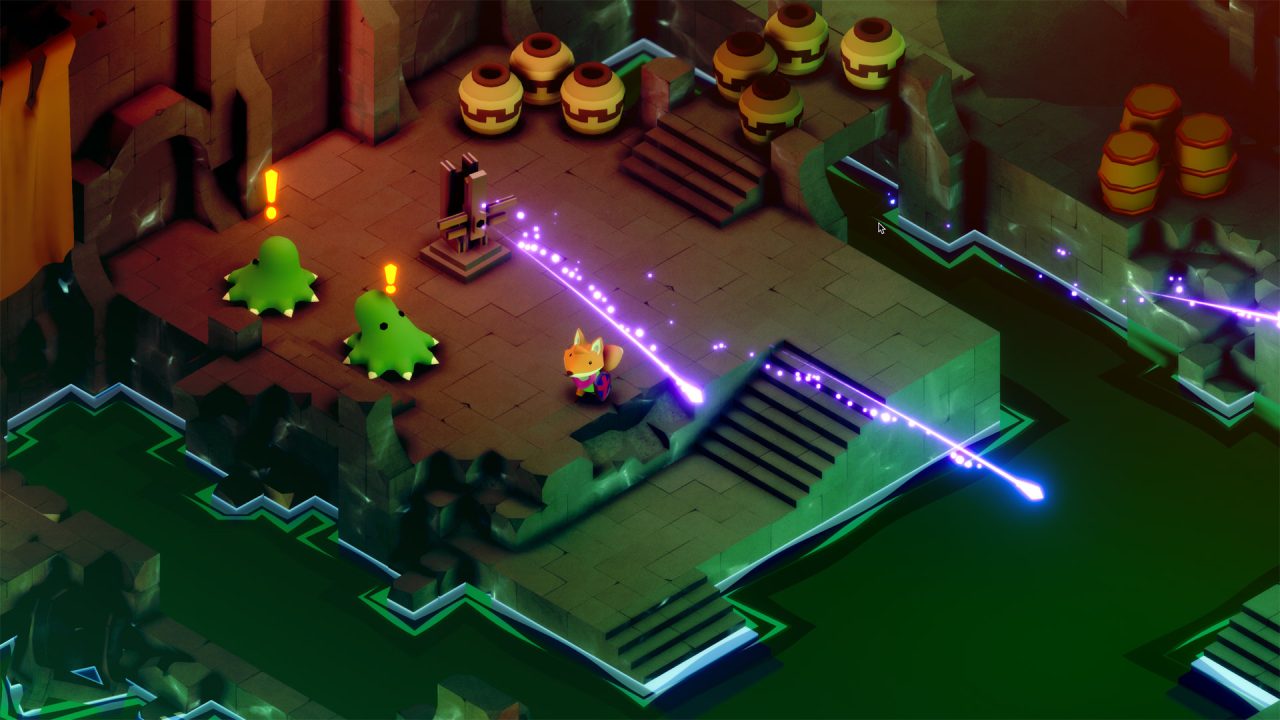 Now, I'd hazard a guess that most people have Trails from Zero at the top of their list this week. Not me though—I've been waiting to get my hands on Tunic since it was first announced at E3 2018!
Tunic was released earlier this year on Xbox and PC via Steam, so you're probably wondering why it's not in the port section of the column. This is because we didn't cover it on the column when it originally released, so I felt it was only right to give it a spotlight now that it's coming to Switch and PlayStation.
For those of you unfamiliar with the title, Tunic is a top-down isometric Zelda-like that follows the adventure of a cute fox! Stranded in a ruined land, players will be tasked with unraveling the secrets and mysteries of the world around them as they confront difficult enemies and reconstruct the game's mysterious instruction manual.
I've attempted to keep away from the discussion surrounding Tunic over the last few months to not spoil the game for myself. From the little I have heard though, it seems that Tunic is very well crafted and a must-play for 2D Zelda fans! I'm sure I'll have more to say about it next week!
---
Criminal Dissidia – September 28th (Windows)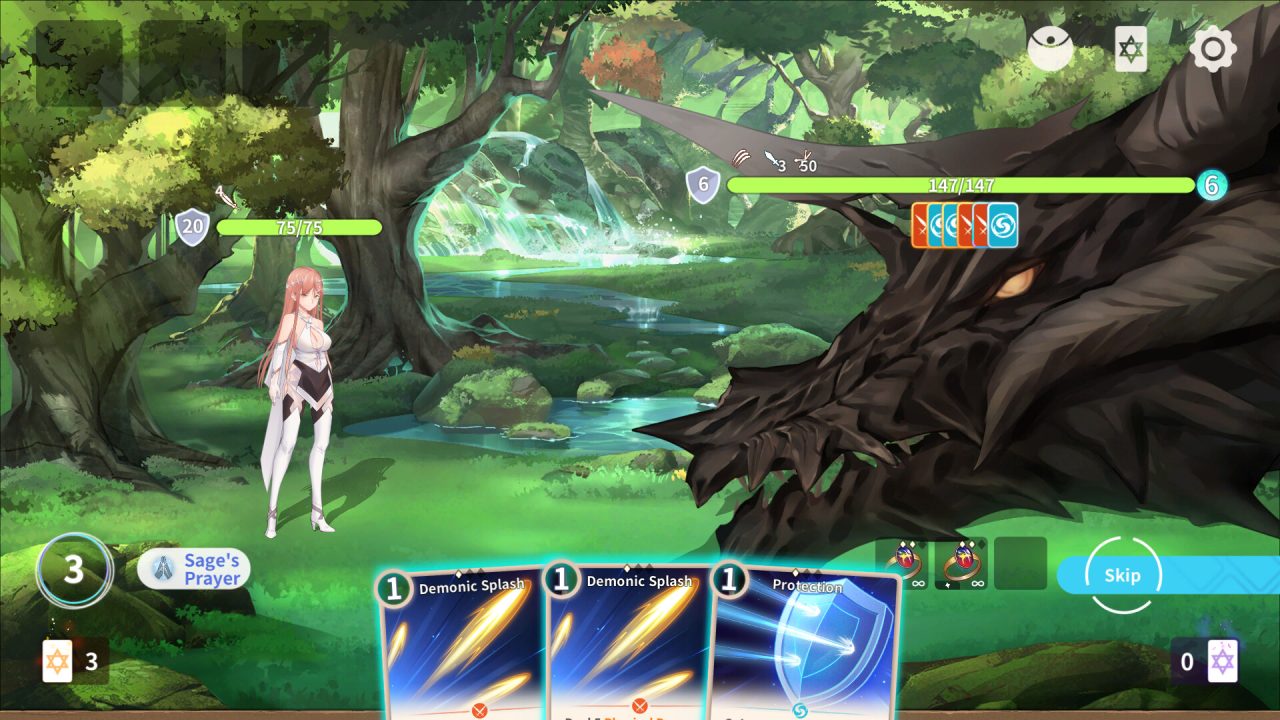 Card-based RPG meets roguelike with Neon Doctrine's Criminal Dissidia! This open-world RPG includes a wide variety of features such as an elf system (similar to a buddy/pet system), random maps, skill building, optional levels, card enchantment, and fusion of weapons and items.
Criminal Dissidia also seems to have lots of depth when it comes to the actual card battling as well. Neon Doctrine has said that players will be able to choose from over 500 different cards when it comes to building a deck.
I'm not usually a fan of roguelikes or deck builders so this probably isn't the game for me. That being said, these are both very popular genres, so I'm sure this will be exactly what a lot of people are looking for!
---
The Excavation of Hob's Barrow – September 28th (Windows, macOS, Linux)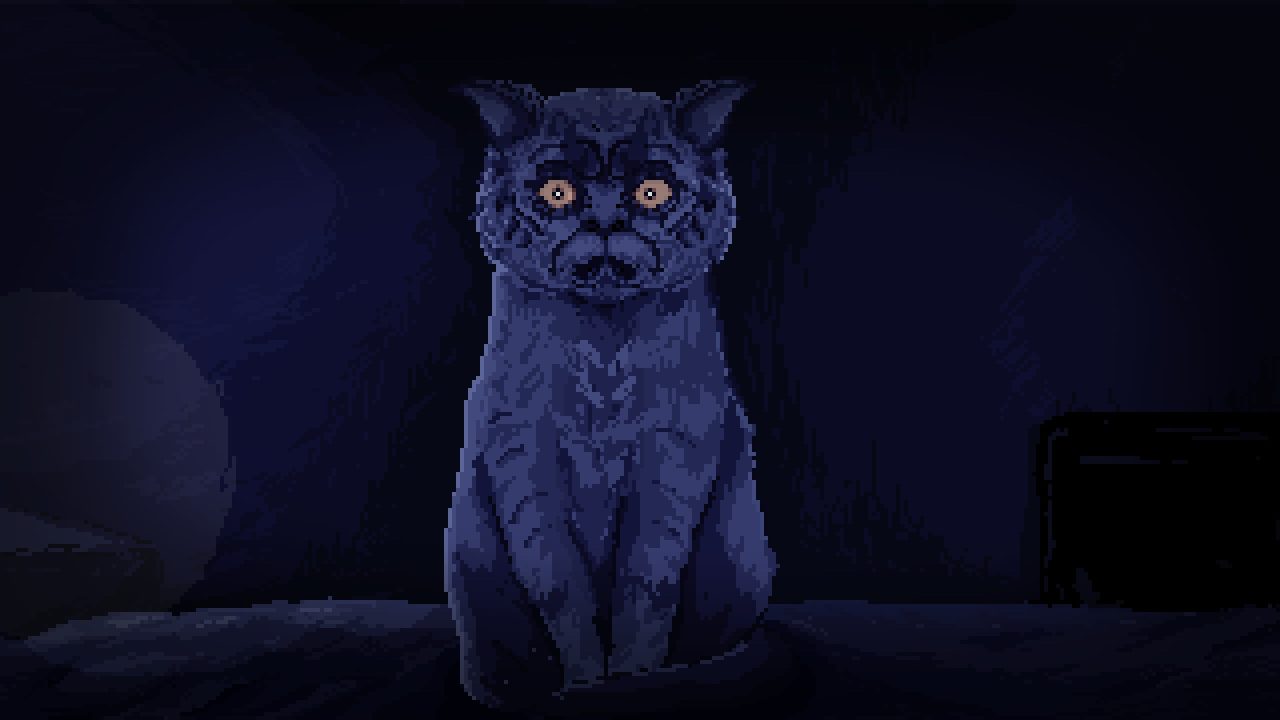 The Excavation of Hob's Barrow is a graphic adventure game from the team over at Cloak & Dagger Games. The title is a folk horror story set in the rural moors of Victorian England.
Players will walk in the shoes of Thomasina Bateman, an antiquarian writing a book on the barrows of England and documenting the treasures she finds buried within. After receiving a letter from a somewhat mysterious being, you'll set off to the remote countryside village of Bewlay.
Upon arrival, however, everything is not as expected. The man who sent the letter is nowhere to be found, your assistant hasn't arrived on schedule, and you're being refused access to the barrow.
Thinking you're already off to a rough start, it only gets worse as your sleep becomes restless due to a sequence of strange dreams. It's up to you to explore your surroundings and uncover the mysteries of Hob's Barrow.
Most of us enjoy a good graphic adventure game from time to time. With the nights getting darker and Halloween right around the corner, I couldn't think of a more perfect time for a horror story like The Excavation of Hob's Barrow to release. Let's wish Cloak & Dagger all the best with this upcoming title!
---
Moonbreaker (Entering Early Access) – September 29th (Windows, macOS)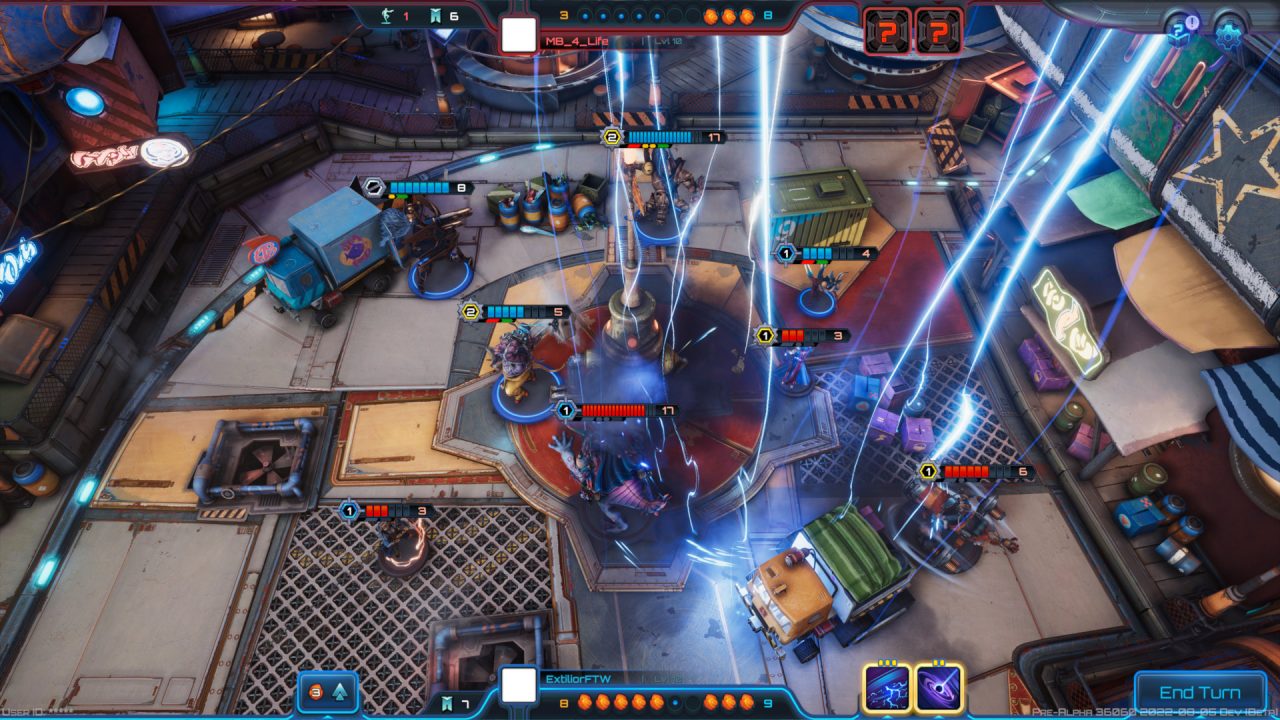 Those of you with a passion for painting miniatures are in for a treat here!
Moonbreaker is a strategy RPG looking to replicate the tabletop experience while also letting you paint your very own in-game miniatures. Your creations aren't just for show either as you'll actually be able to use them in battle!
The title is "designed to be a true digital miniatures experience" and will be set in a sci-fi universe created by Brandon Sanderson, author of the Mistborn series. There's pedigree on the development side as well seeing as Sanderson has teamed up with the developers of Subnautica, Unknown Worlds, to bring the title to life.
Moonbreaker may be in Early Access right now, but it's already aiming to be accessible to all and offer a "variety of gameplay experiences for all types of players". The strategy RPG is described as "quick to pick up, hard to put down", so hopefully this means players will be able to learn the basics quickly and dive into the good stuff.
As the title progresses towards its eventual full release, Moonbreaker will release new rosters of Crew, Assists, and Captains, which will offer players new battle strategies. It's worth noting that all of the title's characters are unlockable through gameplay, so you won't need to shell out money to enjoy the game.
I've seen a fair bit of buzz surrounding the game and I think it has an interesting concept, so let's hope Unknown Worlds can create something special with Moonbreaker. Good luck to the team over at Unknown Worlds with the EA program!
---
Valkyrie Elysium – September 29th (PS5, PS4)
It's been 14 years since we last received a new console entry in the Valkyrie series. To put that into perspective, I was in my first year of school when Valkyrie Profile: Covenant of the Plume was released on the Nintendo DS. I moved into university this weekend…
Finally, fans of the series will have something new to play when Valkyrie Elysium releases this Thursday. This time around, the title will be an action RPG, but will still incorporate the signature Einherjar and combo systems the series is known for. At the same time, the game will introduce new mechanics, such as the "Soul Chain system", to the series.
During Ragnarök, Odin created Valkyrie, an emissary of redemption, with the last of his strength. As a player, it's up to you to take control of Valkyrie and fulfill her sole purpose: the "salvation of the doomed world."
It's worth noting that there is currently a free demo for the title available on the PlayStation Store. If you don't have the time to give the demo a go but you still want some early impressions of Valkyrie Elysium, make sure to check out RPGFan's preview written by Des Miller.
Two quick PSAs: For those of you hoping to play the rerelease of Valkyrie Profile: Lenneth, which is included with the Deluxe Edition of Valkyrie Elysium, the title has unfortunately been delayed to December 22nd. Second, Valkyrie Elysium is also coming to Steam, though that version releases on November 11th.
---
ValiDate: Struggling Singles in Your Area – September 29th (Windows, macOS, Linux)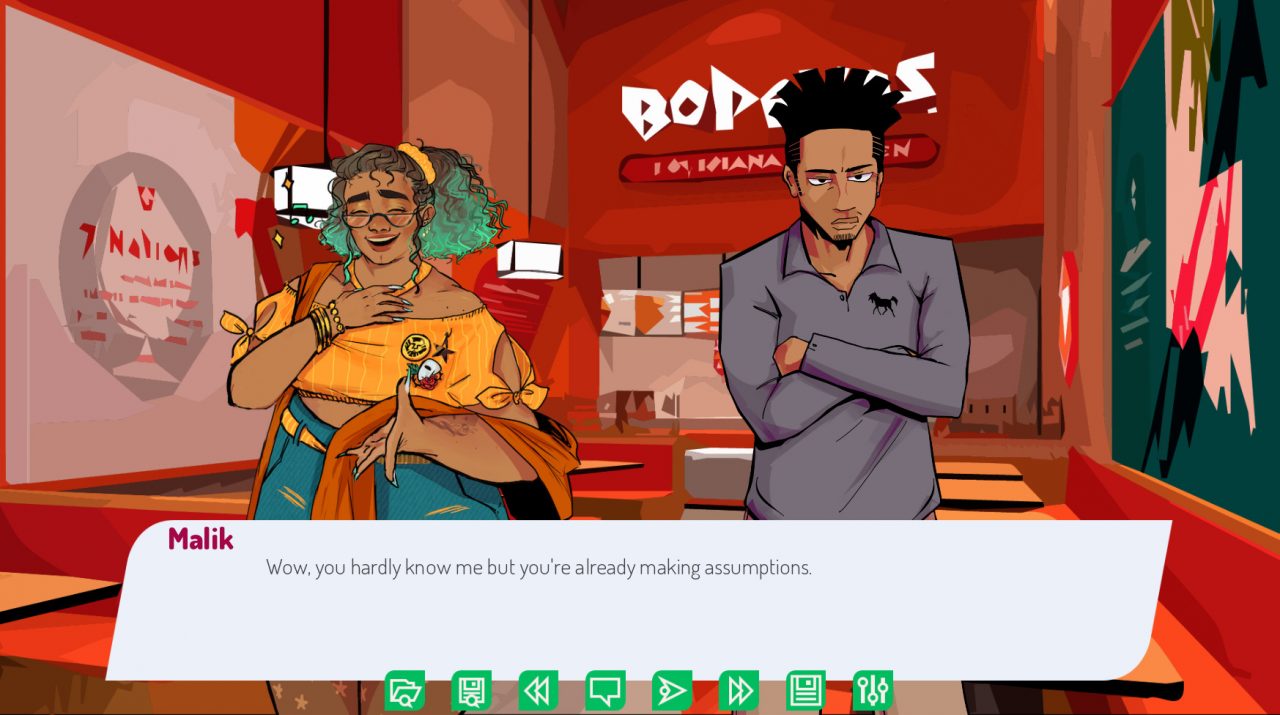 ValiDate: Struggling Singles in Your Area is described as "a romantic visual novel about 13 adults in Jercy City navigating new relationships and the harsh realities that come alongside them."
Players will be able to experience the journey and transition of all 13 characters across 30+ different routes. The choices you make can have both positive and negative outcomes for the characters, and a wrong decision could lead to some "entertaining fallouts."
With any title that's centered around emotions, it's important that it's done in good taste, so it's promising to hear that Veritable Joy Studios has worked hard to ensure that narrative arcs are handled with narrative "empathy and self-indulgence."
Looking over that title's cast of characters, it is clear to see that Veritable Joy Studios has tried hard to ensure that people from all cultures and walks of life feel included. It's also really nice to see that the title's narrative writing has been worked on "by an all people of color team", which is sadly something we don't see that often in game development.
---
Airoheart – September 30th (PS5, XSX, PS4, XB1, Switch, Windows, macOS)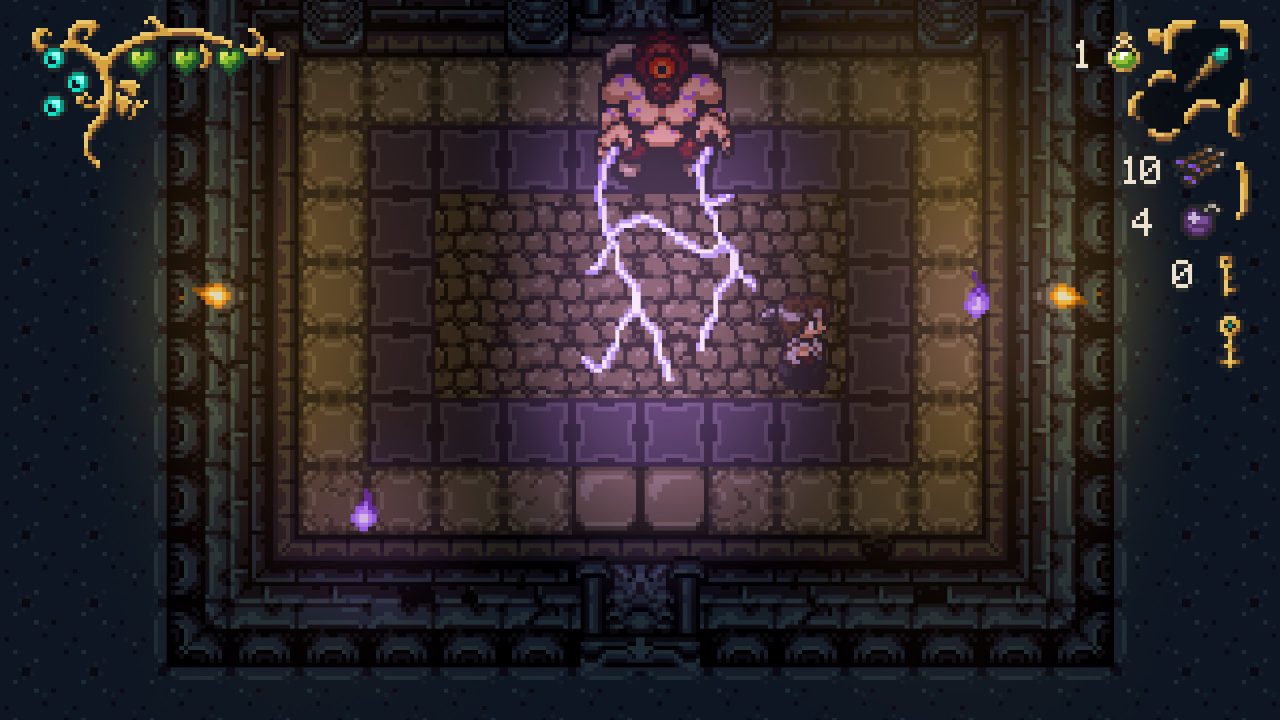 The final RPG coming this week is Airoheart, a top-down action adventure RPG developed by Pixel Heart Studio! The game puts you in the shoes of its protagonist, Airoheart, as he attempts to stop his brother from unleashing the power of the Draoidh Stone and unleashing war on his homeland.
Players will journey through the pixel-art open world of Engard as they take on dangerous monsters in real-time combat, conquer dungeons, solve puzzles, acquire weapons and armour, learn magical abilities, and more.
If it wasn't already clear from my spiel about Tunic earlier in the column, I love a good top-down 2D Zelda-like. I'm already enamoured by the pixel art world of Airoheart, so let's hope it has the gameplay to match. I'll be keeping an eye on this one, that's for sure!
---
Also Coming This Week
Life Is Strange Arcadia Bay Collection – September 27th (Switch)
Life Is Strange is a household name when it comes to the graphic adventure genre, yet only with the recent release of Life is Strange: True Colors has the series appeared on Nintendo's consoles.
This Tuesday, the Life is Strange Arcadia Bay Collection releases on the Switch, covering both Life is Strange and Life is Strange: Before the Storm.
If you plan of picking the games up, make sure to give our reviews of the episodic adventures a read. The best place to start would be RPGFan's review of Life is Strange – Episode 1: Chrysalis written by Bob Richardson.
Pathfinder: Wrath of the Righteous – September 29th (PS4, XB1, Switch)
Pathfinder: Wrath of the Righteous is the latest entry in the Pathfinder series and was originally released on PC in September of last year. This week, Owlcat Games will bring the game to PS4, Xbox One, and Switch so console players can get their fill of the RPG adventure.
For those thinking about picking the game up on Switch, it's worth noting that the title isn't a native port and instead runs through cloud streaming.
Are you Interested in the title? If so, make sure to check out RPGFan's review of Pathfinder: Wrath of the Righteous written by Abraham Kobylanski.
Undungeon – September 29th (PS4, Switch)
Roguelike action RPG Undungeon was released on PC in November of last year. This week, the pixel-art RPG published by tinyBuild hits both Switch and PS4.
Sword Art Online: Alicization Lycoris – September 30th (Switch)
Fans of the popular Sword Art Online anime will be able to explore the expansive Underworld on the go this week when Sword Art Online: Alicization Lycoris releases on the Switch.
Alicization Lycoris was originally released on PS4, Xbox One, and PC back in 2020, receiving a variety of free and paid DLC that will also be coming to Switch at a later date.
---
This past week has been a bit of a crazy one for me! I've been getting everything sorted for my move to uni, and life has felt a little out of sorts. So It's been nice to get some sense of normality by sitting down and writing the column.
This week, more than any other week, I'd like to thank you so much for reading. I know I'm still fairly new to it, but I genuinely love doing it and I hope you enjoy reading it. Or at the very least, you find it helpful.
Well, that's about it from me for today. As always, have a great week!