Readers, a question for you all. What is your favorite word that you know the meaning of, but have never spoken out loud? Right now, "sagacious" comes to mind. One day, I will work that word into a sentence somewhere on this website, and I will be exceedingly pleased with myself. Trust me; the time will come. For now, let us dive into the RPGs coming this week!
---
Soccer Story – November 29th (PS5, XSX, PS4, XB1, Switch, Windows)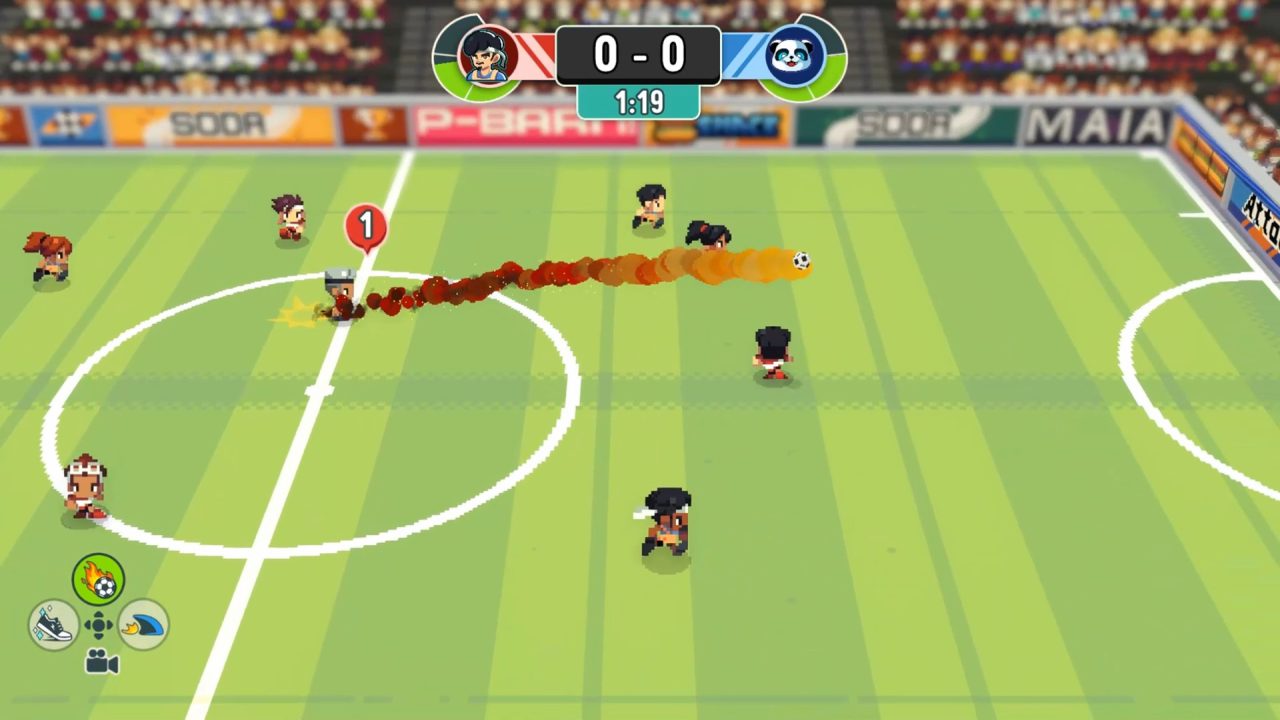 Soccer Story is an open-world RPG set in a world where futbol is banned and it's up to you to assemble all the old teams and restore the sport to its former glory. Be careful not to confuse this game with the upcoming Sports Story (from the Golf Story devs), which also involves playing soccer, exploring, fishing, and plenty of other activities that don't involve kicking balls. Unfortunately for that game, Soccer Story has the advantage of coming out first. Godspeed, Soccer Story!
---
Front Mission 1st: Remake – November 30th (Switch)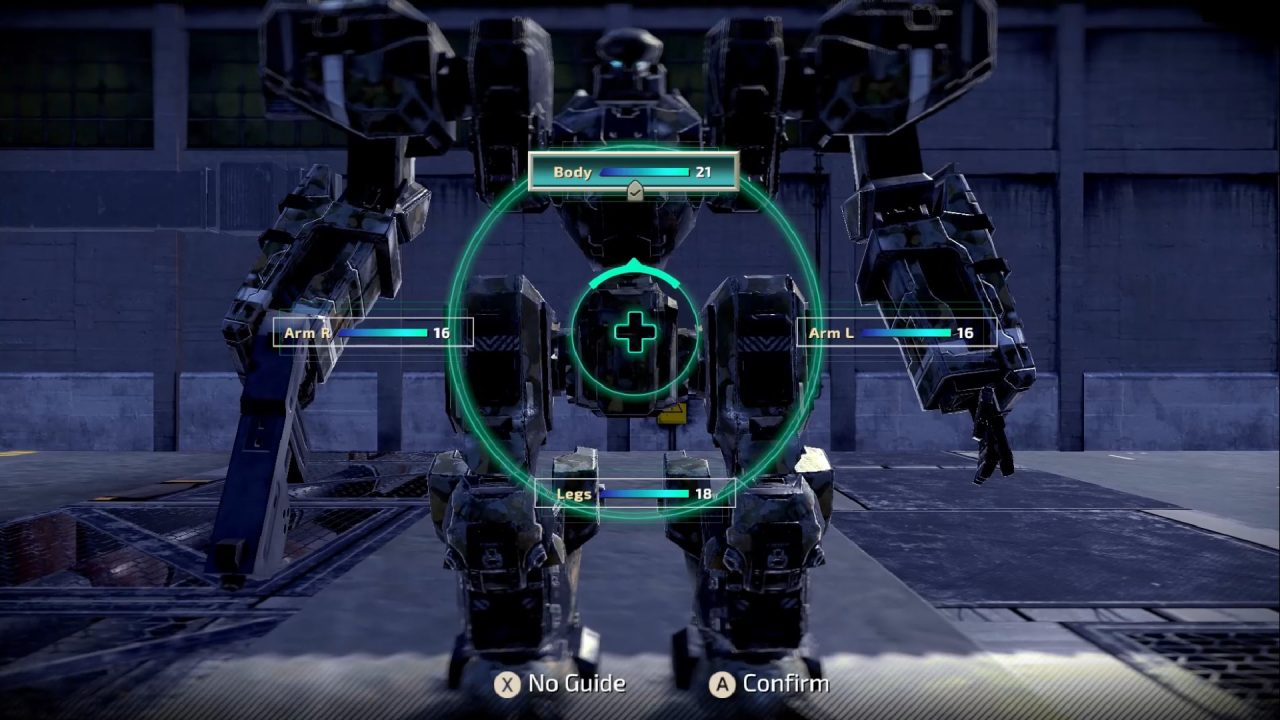 Raise your hand if you presumed that Square Enix was behind Front Mission 1st: Remake. It might surprise you that the task of bringing this cult strategy RPG series to the modern day has passed onto MegaPixel Studio and Forever Entertainment, the Polish developer and publisher behind the likes of Panzer Dragoon: Remake and The House of the Dead: Remake. Reception to their efforts has generally been positive, so I'm cautiously optimistic that this one'll be good too. I mean, they've taken pains to offer a classic mode, which is a step further than most would do.
Given that, I think we're quite fortunate that MegaPixel and Forever have locked down remakes of Front Mission 2 and Front Mission 3 rather than leaving them to languish in Square's (metaphorical) IP vault.
---
Curse of Eternity – December 1st (Windows, macOS, Linux)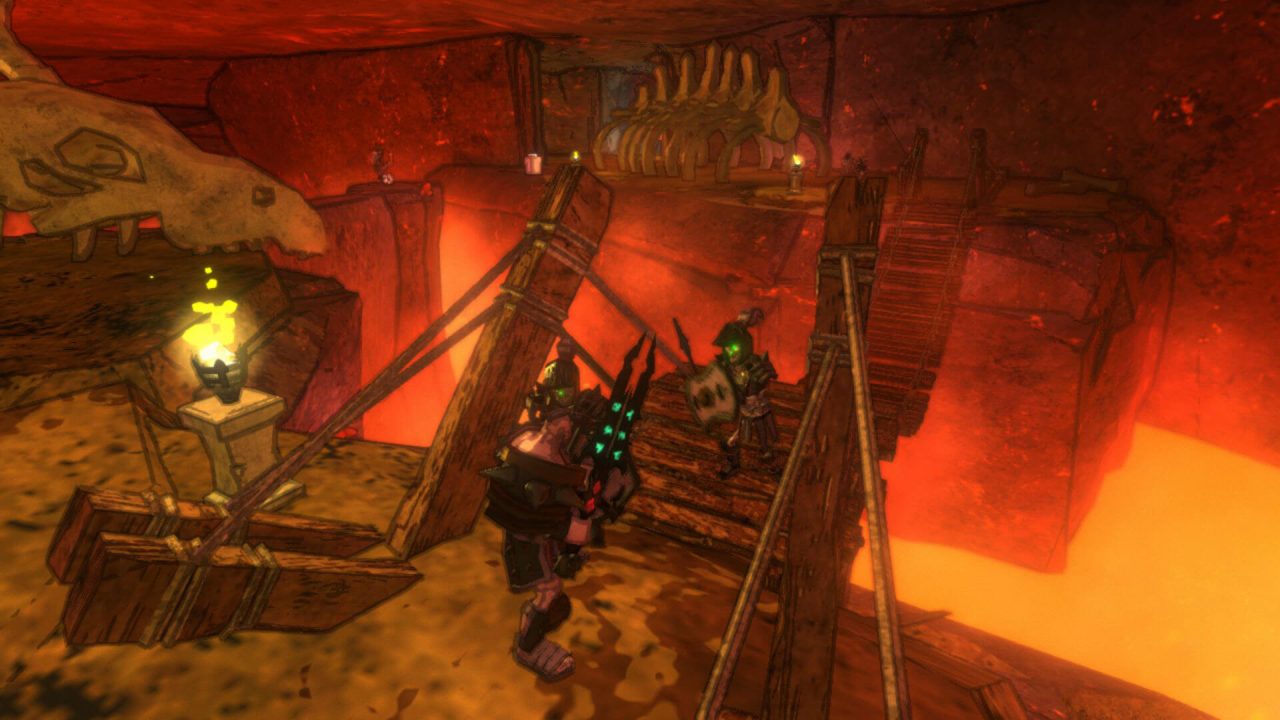 Curse of Eternity is an action RPG by a two-person team called Imakeda Games. (Shouldn't it be Wemakeda Games then?) It's packed with intricate combat and character progression systems all wrapped in a tasteful throwback aesthetic. I can't say I'm versed in this type of game, but it does kind of give me Souls vibes. Kind of a cliche frame of reference, but I can't imagine I'm the only one who would think that.
It's unusual that we get a game available on Windows, macOS, and Linux systems, but Curse of Eternity is one of those. Y'all can grab it on Steam.
---
Lover Pretend – December 1st (Switch)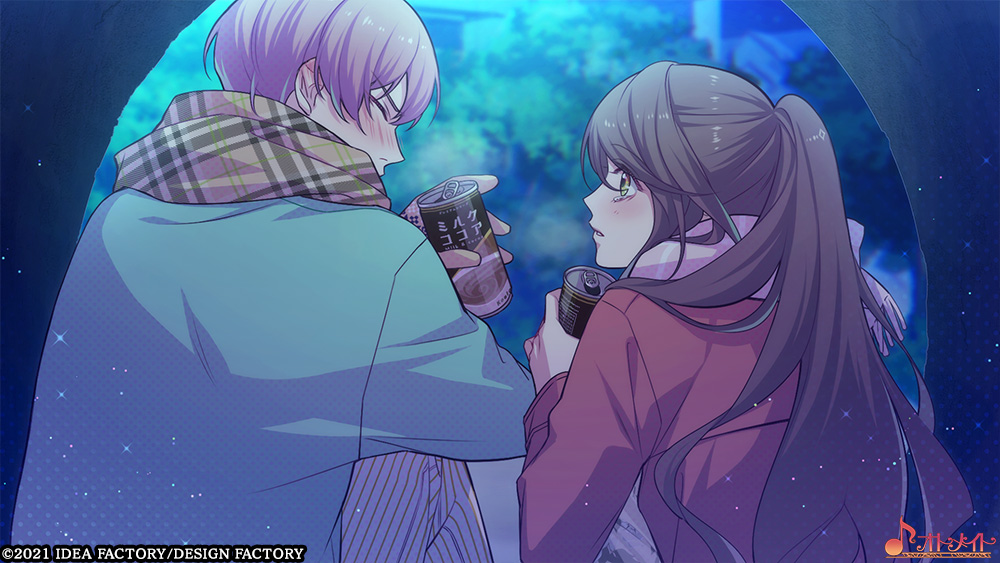 Another month, another Aksys otome release. Lover Pretend puts you in the shoes of a young screenwriter who winds up getting cast as the female lead in a romantic drama, putting her in the crosshairs of several men involved in the production. We love our contrived setups, don't we folks? All I can say is that the art is beautiful, comparable to the likes of Café Enchanté and Variable Barricade. I continue to be glad that these games have such a dedicated audience outside of Japan, if only for the reason that I like it when niche fandoms get things they want.
---
Romancing SaGa -Minstrel Song- Remastered – December 1st (PS5, PS4, Switch, Windows, iOS, Android)
And now for a different kind of romancing saga. -Minstrel Song- Remastered is a remaster of the PlayStation 2 remake of Romancing SaGa, the original Super Famicom version of which never officially left Japan. I can tell you that a fan translation exists, but you'll have to search for it on your own. Or play the PS2 release of Minstrel Song, which did release in English as simply "Romancing SaGa." (Because that isn't confusing.)
As of the time of writing, all that's left to port are SaGa Frontier 2 and Unlimited SaGa, with the former getting listed on Play-Asia in July. Series creator Akitoshi Kawazu is hell-bent on bringing all the old SaGa games to modern platforms, and we are all the richer for it.
Update: We adjusted the phrasing above to make it more clear we were stating the Super Famicom version is what didn't see an official English localization. Thanks to sffrrrom in our Discord for the note!
---
Sword of the Vagrant – December 1st (PS4, XB1, Switch)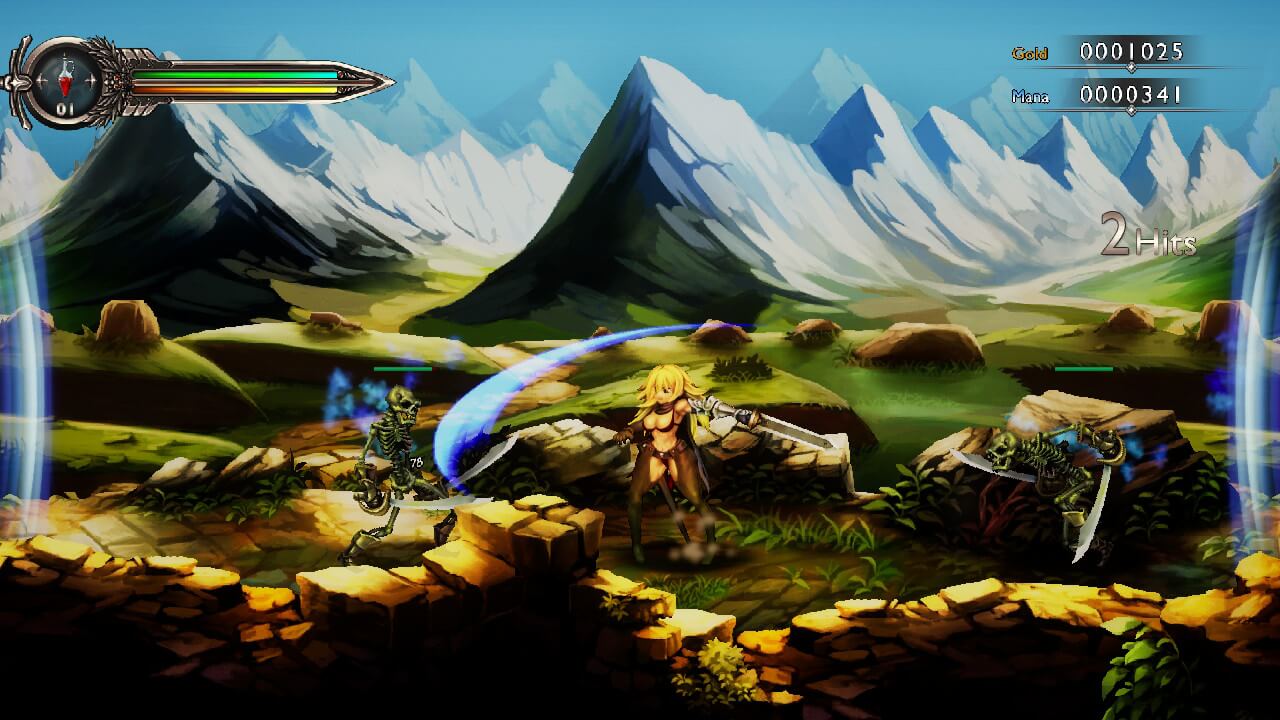 I'm starting to notice the existence of a small but dedicated subset of developers that make, for lack of a better term, Vanillaware-like games. We got Lost Epic earlier this year from Team EARTH WARS (the team that brought us… Earth Wars). Remember Grand Kingdom? That was quite literally helmed by ex-Vanillaware employees, and you'd be hard-pressed to distinguish it from Grand Knights History.
The latest addition to this mini-trend is Sword of the Vagrant, an Odin Sphere-esque game that even nails George Kamitani's penchant for massive cleavage. It's actually a minor rebrand of a PC game from 2019 called The Vagrant. It turns out that adding "sword" to a title makes it infinitely more memorable.
The PS4, Xbox One, and Switch versions are coming on December 1st; PS5 owners will have to wait until sometime in 2023.
---
Marvel's Midnight Suns – December 2nd (PS5, XSX, Windows)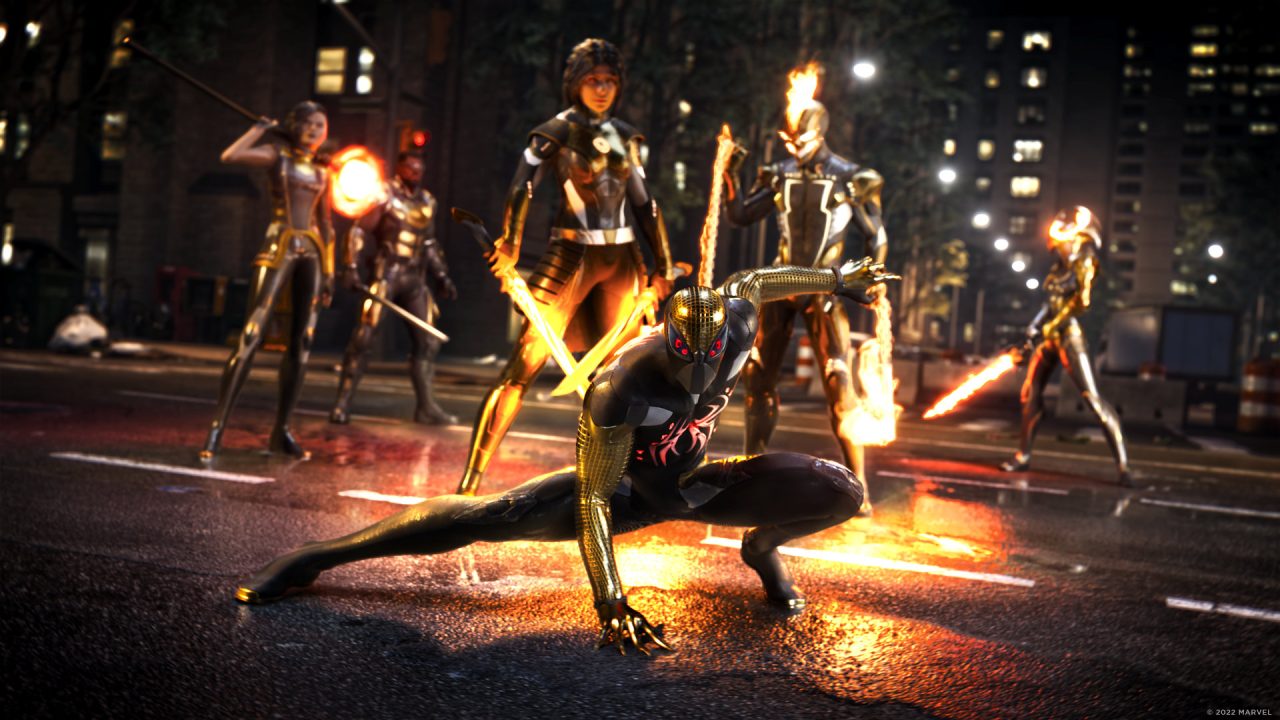 Why did no one tell me that Marvel's Midnight Suns is using Fire Emblem-style support systems, except better? Granted, it doesn't look like you can make Venom fall in love with Morbius, but it's worth pointing out how much more detailed and downright useful the friendship sim elements in this game are. 2022 has been somewhat of a banner year for tactics fans, and it's looking like this game is very much no exception to that idea.
---
Also Coming This Week
The Outbound Ghost – November 30th (PS5, PS4, Switch)
The Outbound Ghost hits PlayStation consoles on November 30th and Nintendo Switch on December 1st. On PC, it's set to get a host of new content and features in the coming months, including more sidequests, a New Game+ mode, and tweaks to the UI.
We gave this Paper Mario-esque RPG a thorough evaluation in September, and our own Tom Cox interviewed developer Conrad Grindheim in July.
---
I'm still listening to a lot of Dragon Quest music lately, so here's another cheerful ditty to close the column. Sometimes, all that needs to be said is "doot-doot" and "duu-duu."