Welcome to yet another year of the most anticipated games for the upcoming year! And what a year it looks like it will be. Look, we say this every year, but 2020 is just loaded with huge titles that we can't wait to play. When we sat down to make the list, the number of available titles were just overwhelming, which made whittling it down to just 30 all the more difficult.
The list is presented in (mostly) random order to keep you guessing just a little, though you will notice that some of the earliest releases of the year are making their way into the first third of the list.
What are you most excited to get your hands on this year? Make sure you let us know on Twitter, Facebook, Instagram, Discord, or however you most enjoy interacting with us!
Intro by Zach Wilkerson
---
Dragon Ball Z: Kakarot
Platform: PS4, XB1, Windows • Release: January 17th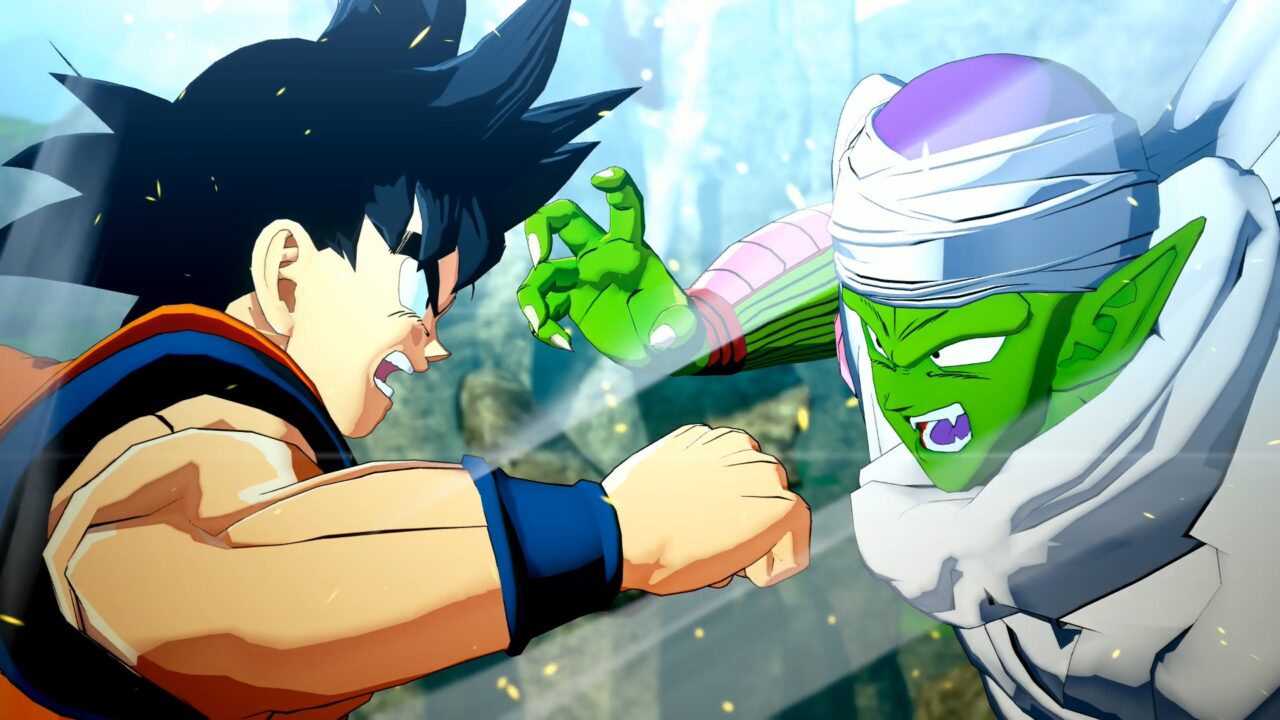 Dragon Ball Z is no stranger to video games, especially RPGs: hell, even Monolith Soft have made one! But the upcoming Dragon Ball Z: Kakarot feels like a real event. While it's a retelling of the Saiyan, Frieza, Cell, and Buu Sagas, Kakarot is ensuring things will be fresh and exciting by introducing exclusive characters and storylines, while also throwing in tons of things to do. With hectic combat akin to the Budokai fighting games and tons of quests to complete, fish to catch, and monsters to kill, this looks to be any Dragon Ball Z fan's dream. Luckily, it's one of the first RPGs to release in 2020, so you won't have long to wait to reunite with Goku, Gohan, Vegeta, Trunks and friends.
by Alana Hagues
---
Eastward
Platform: Switch, Windows, macOS
As a publisher, Chucklefish has played a part in delivering some of the most engaging pixel art games in the last decade, including Wargroove, Timespinner, and Stardew Valley. In 2020, they seem poised to add to that list with the frankly stunning graphic presentation of Eastward. Looking like a Studio Ghibli film from the SNES era, Eastward is an action-adventure RPG set during the downfall of human society. Though the eye-catching graphics sell the title, it also appears to have deep action RPG mechanics, letting you switch between two characters (an old man and a young girl) to solve puzzles and defeat enemies. We don't know when in 2020 it will be released, but look forward to exploring this beautifully animated pixel-based world soon!
by Jonathan Logan
---
Kingdom Hearts III: ReMind DLC
Platform: PS4, XB1 • Release: January 23rd (PS4), February 25th (XB1)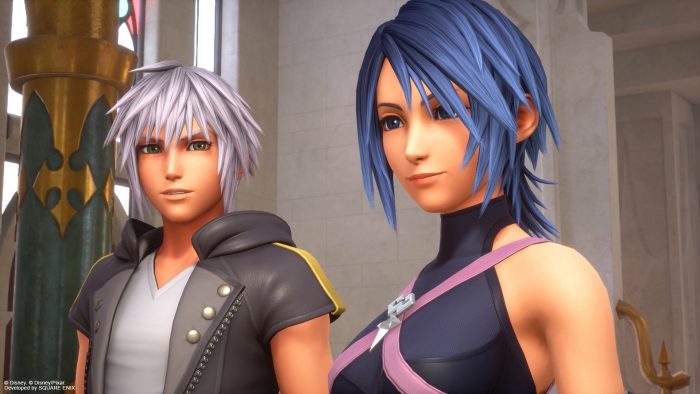 Here it is, folks: your Final Mix additions for Kingdom Hearts III. KHIII is already a massive game, but most will admit the post-game is a little bit lacking. ReMind looks to change that. The true Organization XIII are back again as optional boss fights, which look to bring some additional challenge and fun callbacks for long-time fans. Not only that, but Final Fantasy favourites such as Cid, Yuffie, Leon and Aerith are returning after they were sorely missed in the base game! But most importantly, Kairi is finally going to be a playable character! Will this answer all of the questions fans had at the end of the main game? We'll find out pretty early on this year.
by Alana Hagues
---
Moon
Platform: Switch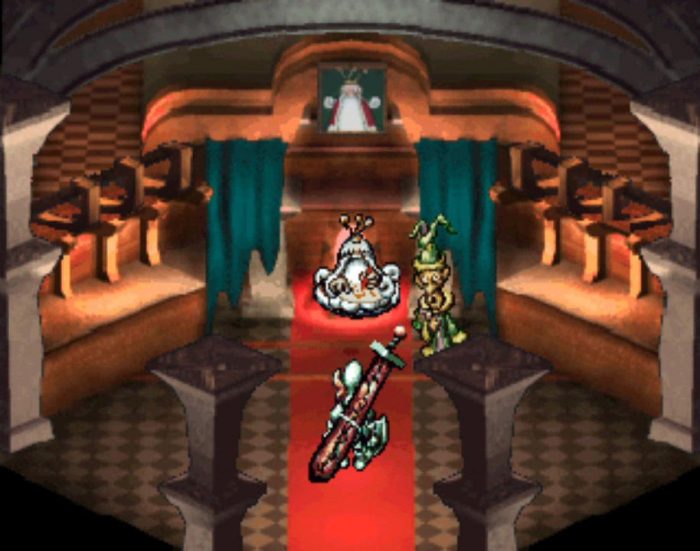 Well, this is a nice surprise, isn't it? Originally developed by Love-de-Lic and released on the PlayStation all the way back in 1997, Moon was never localized for the West. Over 20 years later, no one was even talking about Moon anymore, let alone asking for a localization. But here we are, and the game is on its way to the West this year on Nintendo Switch. Moon, a parody and love letter to early console RPGs, follows a young boy who is sucked into a video game named "Moon" where he accidentally skips dialogue and can't make any sense of the story. By all accounts, it's both hilariously written and truly unique from a gameplay perspective. It might be 22 years later than we hoped for, but we're still excited to take a stab at this cult classic.
by Zach Wilkerson
---
Persona 5 Royal
Platform: PS4 • Release: March 31st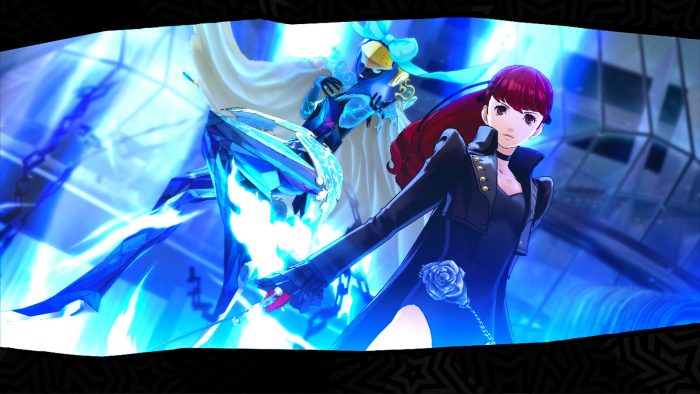 The Phantom Thieves' answer to the Investigation Team's Persona 4 Golden, Persona 5 Royal looks to bring tons of new content to an already fantastic base game. That acid jazz flair and visual polish is still here, but Royal adds a brand new party member in the form of Kasumi Yoshizawa, who gets her own fancy Phantom Thief alias and thief-inspired Persona. There are brand new confidants to work alongside and build up relationships with, as well as a whole new semester with even more plot that looks to link into the upcoming Persona Musou game, Persona 5 Scramble: The Phantom Strikers. This series is more popular than it's ever been, so we're never going to complain about more Persona, especially when it's this stylish.
by Alana Hagues
---
Planet Stronghold 2
Platform: Windows, Linux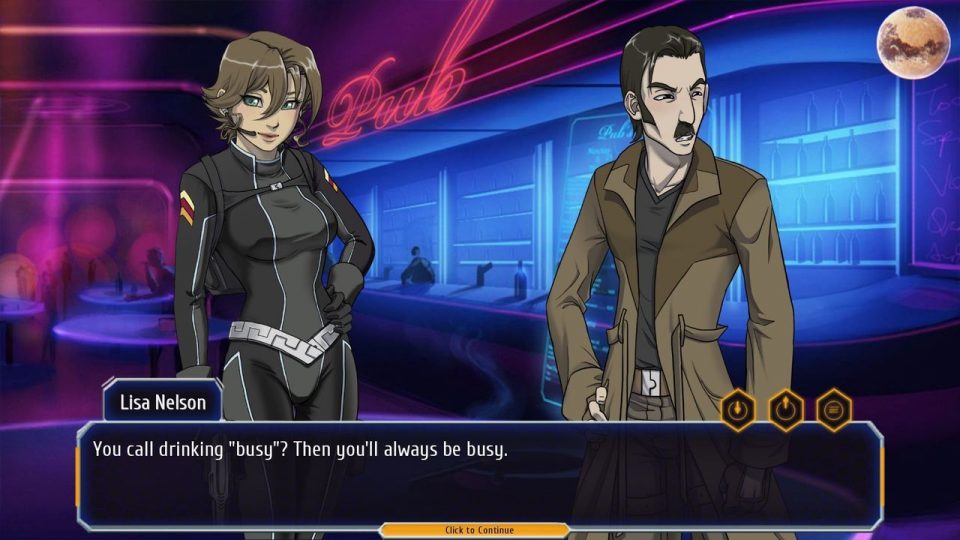 Planet Stronghold 2 by indie game developer Winter Wolves has players once again take on the role of either Joshua or Lisa Nelson as they traverse the titular planet. The original game had some interesting sci-fi lore and featured multiple decision branching points, and the sequel promises to expand on those plot concepts as well as feature improved gameplay elements. Like the first game, Planet Stronghold 2 is a sci-fi visual novel/RPG hybrid. A true sequel, Planet Stronghold 2 will allow players to create starting conditions based off the plot of the first Planet Stronghold to accurately continue the Nelsons' adventure!
by Audra Bowling
---
Rune Factory 5
Platform: Switch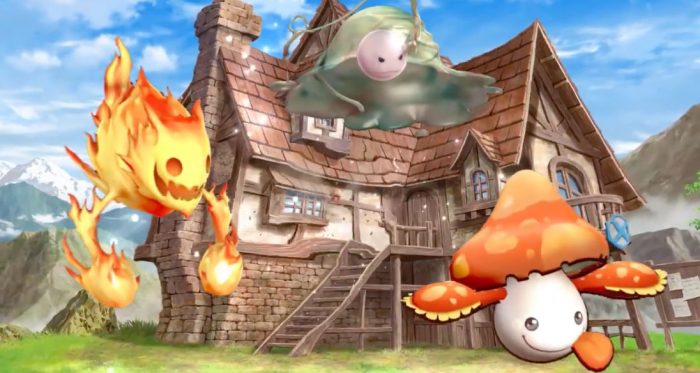 Aside from re-releases, it has been almost eight years since the last Rune Factory game. When developer Neverland went bankrupt in 2013, that seemed to signal the end of the series, but thanks to Marvelous and XSEED — and returning series producer Yoshifumi Hashimoto — we're finally going to see more of Harvest Moon's (well, Story of Seasons'…) spin-off. Between the continued popularity of Stardew Valley and a constant supply of farming/sim indie games such as Kynseed, My Time at Portia, and more, it's going to be interesting to see how this classic series comes into the modern age.
by Mike Salbato
---
Tokyo Mirage Sessions #FE Encore
Platform: Switch • Release: January 17th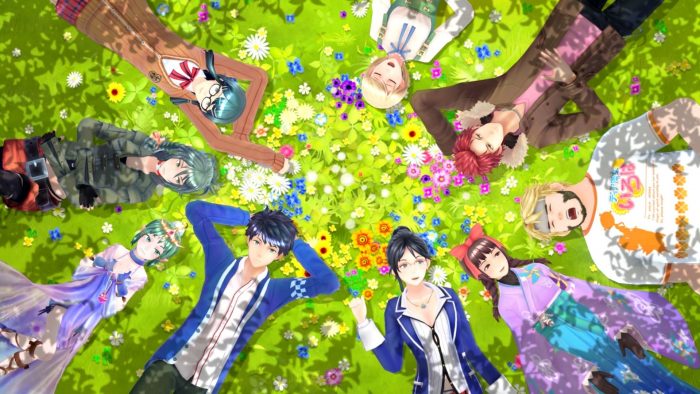 Usually headlining RPG fans' "Switch ports that need to happen" lists (including our very own) is the Wii U cult classic Tokyo Mirage Sessions #FE. Nintendo and Atlus are making that dream a reality on January 17th with the release of Tokyo Mirage Sessions #FE Encore. The Shin Megami Tensei and Fire Emblem crossover game is looking for better success on a console people actually own. Featuring a new dungeon, new songs, and lots of quality of life improvements, this port looks ready to put on a big performance on Switch.
by Nathan Lee
---
Unsung Story: Tales of the Guardians
Platform: PS4, XB1, Switch, Windows, macOS, Linux, iOS, Android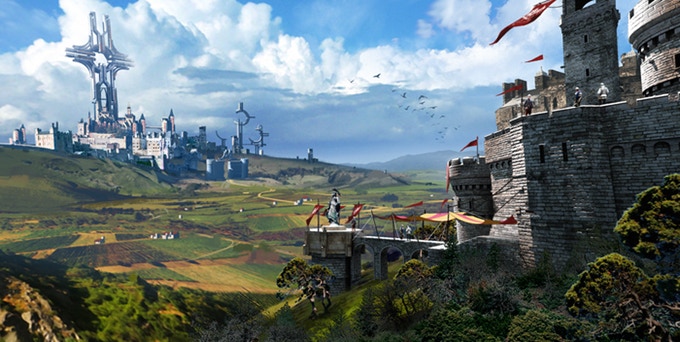 The strategy RPG Unsung Story: Tales of the Guardians has definitely had a rocky development, with a Kickstarter campaign that began way back in 2014 courtesy of developer Playdek. It finally seems to be back on track for a 2020 release thanks to a collaboration with developer Little Orbit. There are several well-known industry names behind this SRPG, such as past Final Fantasy series developers including designer Yasumi Matsuno, artist Akihiko Yoshida, and musical composer Hitoshi Sakimoto. Those names alone are certainly enough of a reason for fans of tactical RPGs to remain cautiously optimistic for Unsung Story!
by Audra Bowling
---
Yakuza: Like a Dragon
Platform: PS4, XBSX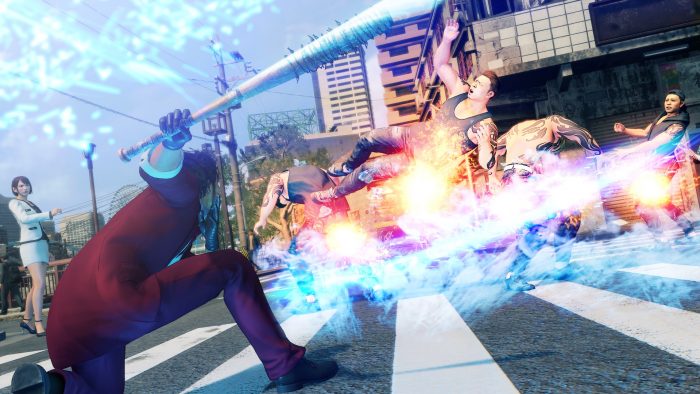 With the story of Kazuma Kiryu complete, we have all been wondering what direction Ryu Ga Gotoku Studio will take for future Yakuza titles. Well, no one could have guessed they would be inspired by the Dragon Quest series to go full JRPG! Yakuza: Like a Dragon will feature active turn-based battles, a fully developed job system, and much more that we typically associate with traditional JRPGs. But it certainly won't be leaving its unique sense of humor and countless minigames behind (including what looks to be an entire Mario Kart-esque racing game). While some have greeted the changes with skepticism, we have faith that the Ryu Ga Gotoku team will be able to deliver on the trademark Yakuza experience with a distinct "Like a Dragon Quest" twist!
by Jonathan Logan
---
Biomutant
Platform: PS4, XB1, Windows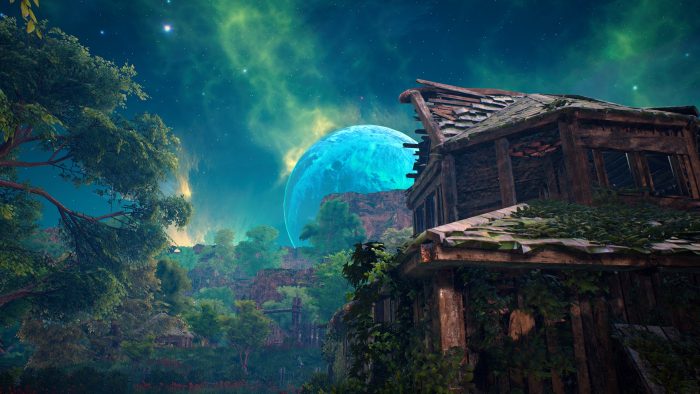 Biomutant is being billed by developer Experiment 101 and publisher THQ Nordic as an open-world kung fu fantasy epic where gamers create their own raccoon-like character (think Guardians of the Galaxy's Rocket Raccoon) to play as in a post-apocalyptic narrative. Originally announced back in 2017, Biomutant is a single-player action RPG promising a wealth of customization options that impact gameplay, as well as a ton of important decisions that lead to branching storylines based on player choices. Hopefully, the wait for Biomutant won't be much longer, as it could prove to be a unique RPG experience worth keeping an eye on.
by Audra Bowling
---
Boyfriend Dungeon
Platform: Windows, Switch
Dating in RPGs isn't a new concept, but Boyfriend Dungeon completely runs away with the idea and allows you to date your weapons. Yes, you can go dungeon crawling and then take your sword out on a date. Romancing your weapons increases their effectiveness in battle, and how much they improve depends on how you talk to them. But don't worry, you're not talking to a piece of metal, because each weapon has a human form. The combat is snappy and fast, and there looks to be an array of different weapons, all with different personalities, that you can hang out with. We can't wait to see how the whole game comes together, because Boyfriend Dungeon feels like a breath of fresh air in a long-running genre.
by Alana Hagues
---
Café Enchanté
Platform: Switch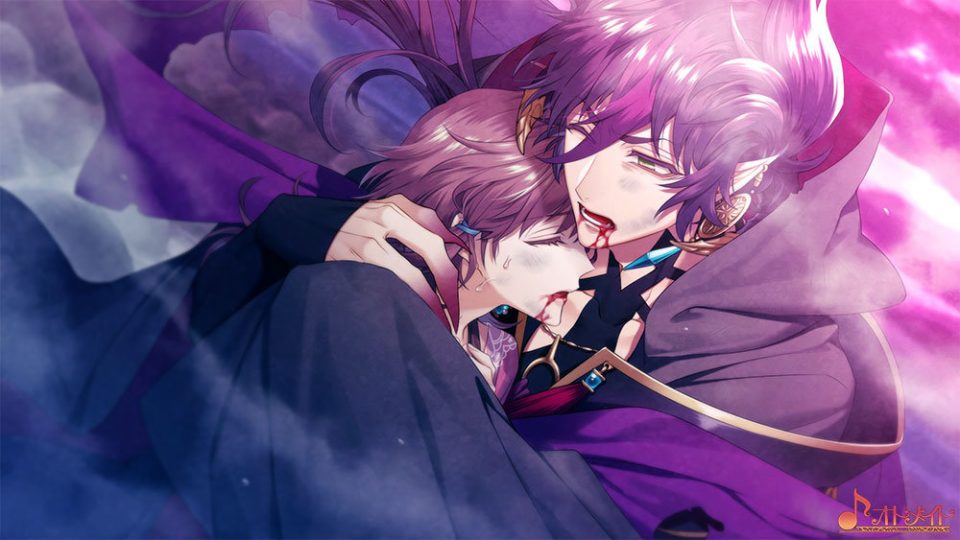 Heading for a Western release courtesy of Aksys Games, Café Enchanté is an otome visual novel boasting beautiful visuals and intriguing characters. It tells the story of a girl who takes over running her grandfather's cafe after he passes away, only to discover that the patrons of his establishment might not be all that human. Love and caffeine (with a touch of the supernatural) no doubt go hand in hand in more ways than one in this upcoming Nintendo Switch title penned by Nao Kojima, whose past works in the otome genre include the well-known Hakuoki and Code: Realize.
And in a similar vein, our next entry…
by Audra Bowling
---
Necrobarista & Coffee Talk
Necrobarista: Windows, macOS, Switch, PS4 | Coffee Talk: Windows, macOS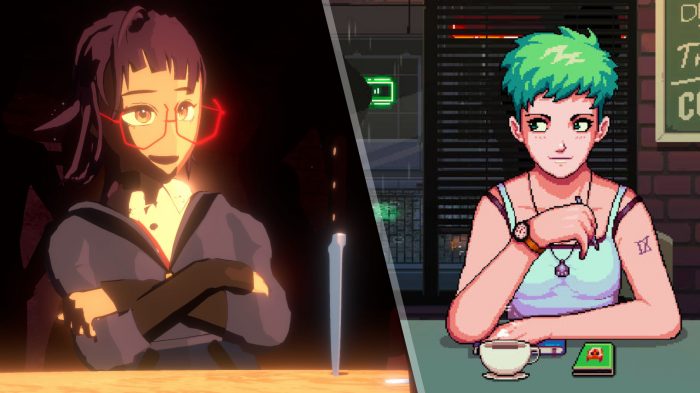 Early 2020 will deliver not one, but two visual novel/graphic adventure games set in cafés, each featuring a fantasy slant but utilizing wildly different looks. Toge Productions' Coffee Talk is presented in beautiful pixel art and set in an alternate reality Seattle, WA — because honestly, what better place to set it? This melting pot under the Space Needle sees you as barista finding the perfect drink to serve your patrons as you talk to them and listen to their troubles. There's even an in-depth custom latte art mode if you want to get creative with your presentations. Oh, and did we mention your patrons are elves, merpeople, and more?
Necrobarista quickly tells you its premise right in its name. It is a cinematic visual novel set in a Melbourne café, in which the dead get to spend one final night amongst the living before shuffling off the mortal coil. Visually, the game couldn't look more different from Coffee Talk, with its dramatic, ethereal bloom lighting and anime-styled graphics. Of course, the key to any visual novel is the narrative, but setting the right mood is important for all games, and Necrobarista just completely slays with its presentation.
Whether you want to serve coffee to the myriad races in alternate Seattle or the mostly dead in Melbourne, 2020 is clearly the year of the coffee novel.
by Mike Salbato
---
Cyberpunk 2077
Platform: PS4, XB1, Windows, Stadia • Release: November 19th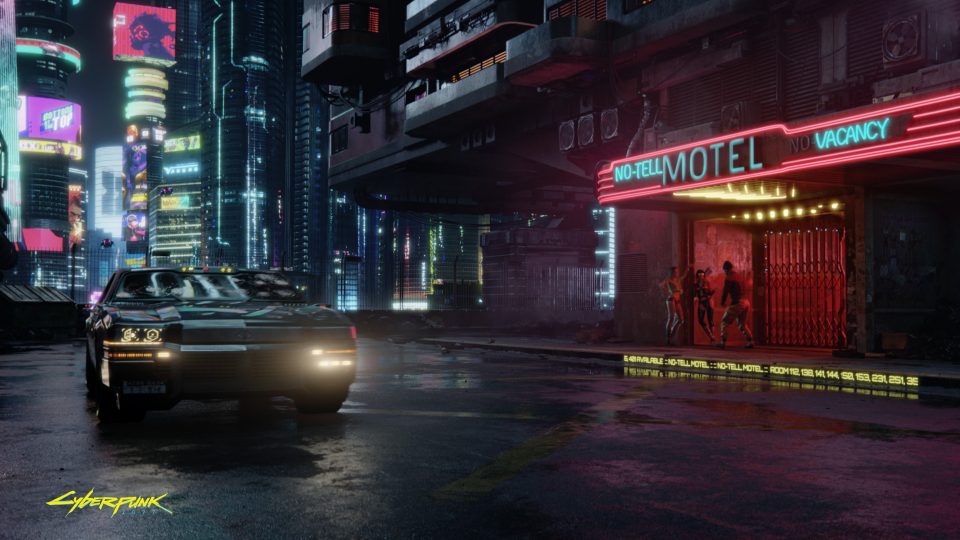 We've been patiently waiting for CD Projekt Red's next game for years now, and it looks to be on the verge of release! Cyberpunk 2077 is based on the beloved tabletop RPG Cyberpunk 2020 (hey, that's this year!). You can expect a truly jaw-dropping amount of character customization with cybernetic augmentations that will alter your playstyle. Cyberpunk 2077 also seems to offer a staggering level of choice, as the game's story continues forward even if you fail a quest. Cyberpunk 2077 looks to be one of the biggest games of 2020, and with luck, it will be a smooth experience thanks to CD Projekt Red's customary level of quality!
by Jonathan Logan
---
Final Fantasy Crystal Chronicles Remastered Edition
Platform: PS4, Switch, iOS, Android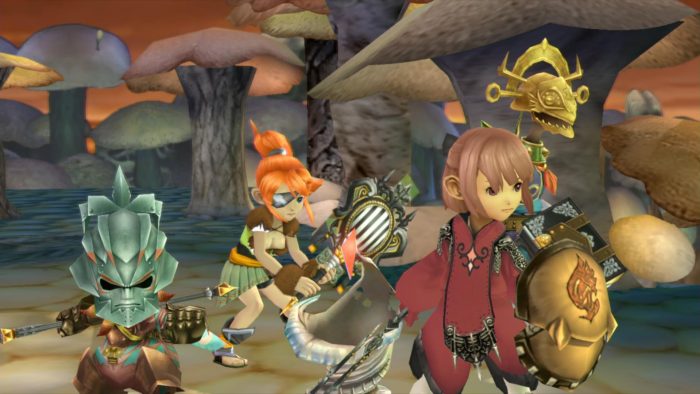 After 16 long years, having the opportunity to revisit this imaginative, colourful world (that has always felt more reminiscent of the Mana series than Final Fantasy) with crisp, updated visuals is going to be a delight. Being able to play with others, without the numerous peripherals, has also got us excited, as this is a great title that families can share together. We anticipate quite a few evenings with friends and loved ones hunkered together on the couch, navigating the Miasma in an attempt to gather myrrh for Tipa Village and face whatever dangers await us!
by Greg Delmage
---
The Legend of Zelda: Breath of the Wild 2 (Working Title)
Platform: Switch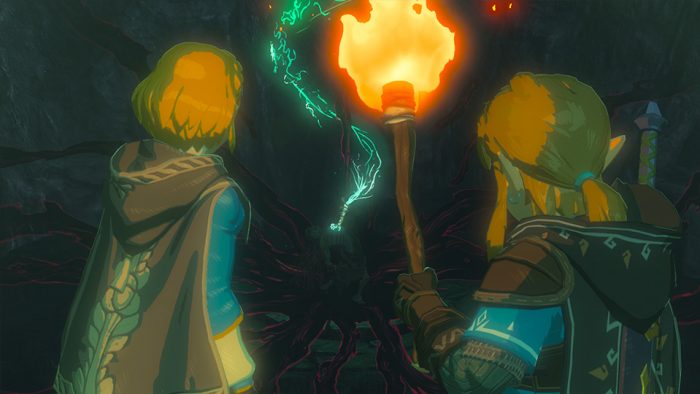 How do you follow up one of the greatest games of all time? Well, your guess is as good as ours! All we have so far is an atmospheric E3 trailer featuring Link, Zelda, and a skeletal figure that looks suspiciously like Ganondorf, but that has been more than enough to make the passionate fanbase explode into speculation! Will there be a playable Zelda? Will it be set in the same post-apocalyptic Hyrule, or a Dark World variant like those found in past Zelda titles? It won't be long until we get answers to these questions, with a 2020 release date hopefully announced soon after!
by Jonathan Logan
---
Project Sakura Wars
Platform: PS4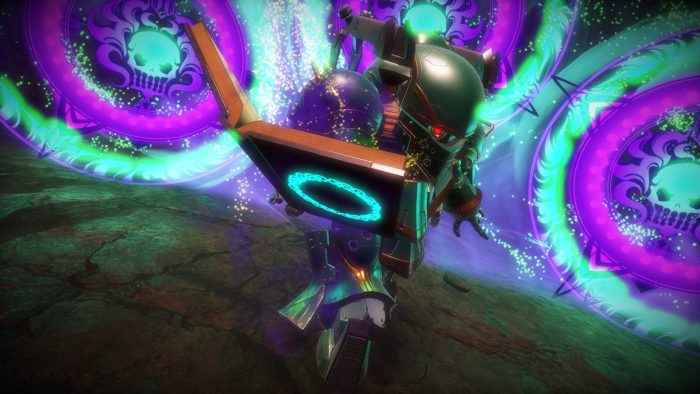 After Sakura Wars V: So Long, My Love released in Japan back in 2005 and subsequently in 2010 for North America and Europe, the fate of the series seemed grim. However, after being dormant for over a decade, the series is back with Project Sakura Wars for PlayStation 4! Available now in Japan and with a tentative Spring 2020 release for the West, the game evolves the series with an action-based battle system and character designs by Bleach creator Tite Kubo. Will you be able to lead the new Imperial Combat Revue's Flower Division to victory against the impending demon threat?
by Tyler Trosper
---
Sakuna: Of Rice and Ruin
Platform: PS4, Switch, Windows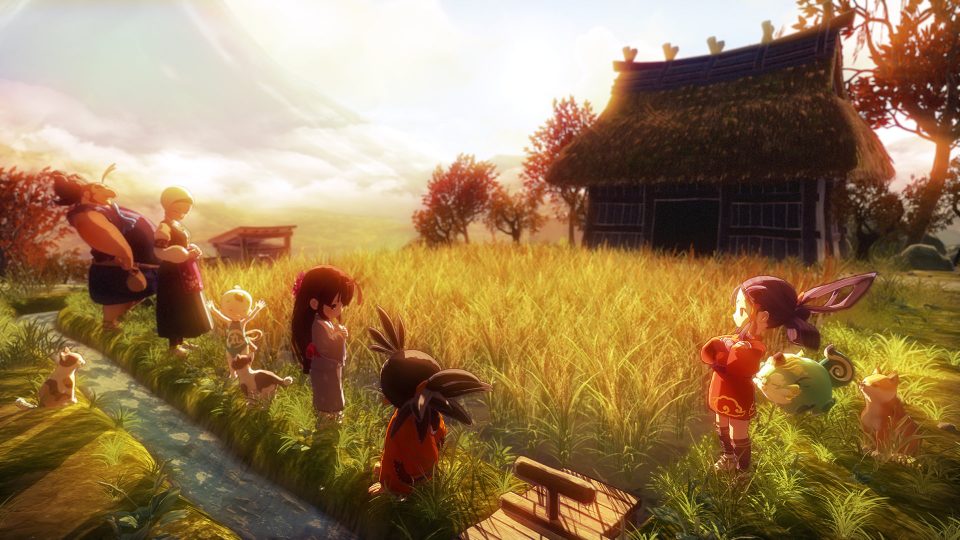 Can this release soon, pretty please? We get it — Edelweiss is a tiny team, and the level of polish we've already experienced is staggering for what is only the second game by the two-person developer. XSEED Games clearly saw the potential in Sakuna though, since they signed on to publish it a couple years ago. Marrying tight action RPG side-scrolling gameplay with relaxing rice farming is a unique and wholly welcome concept. We've demoed the game at multiple E3s now, so we're more than ready for the real thing!
by Mike Salbato
---
Tales of Arise
Platform: PS4, XB1, Windows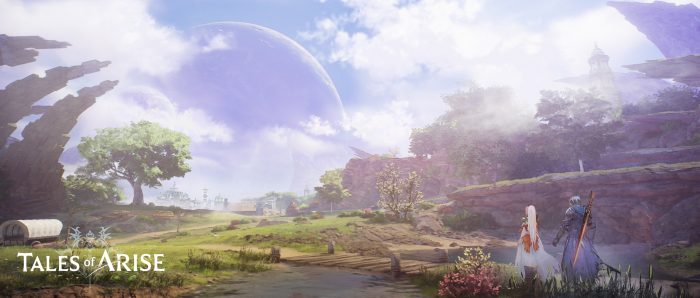 Can you believe it's been three years since the last Mothership Tales of game? During that break, it looks like Bandai Namco have gone back to the drawing board with the series; the newest entry, Tales of Arise, looks very different from its predecessors, in all the right ways. Arise looks to continue the more mature themes that Berseria stuck to, and with a much more realistic yet colorful world and characters, this could be the perfect evolution for the storied RPG series. While we haven't seen much of the combat, it looks to be faster and better than ever, and there are no transition screens: when you interact with an enemy, you fight them there and then. We're excited to see just what kind of changes Tales of Arise will bring to the Tales of series.
by Alana Hagues
---
Bravely Default II
Platform: Switch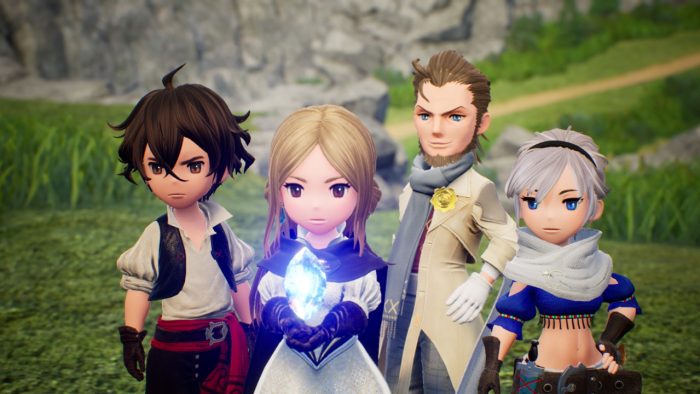 Bravely Default and Bravely Second are charming throwback 3DS RPGs full of classic Final Fantasy elements, including a deep job system (co-starring White Mages, Black Mages, and Summoners) and a plot with world-shaping stakes and surprising twists. But beneath that retro aesthetic and veneer of classic ideas are two weird, subversive RPGs that take the concept of "New Game Plus" in a fascinating direction (that some people hated). We don't know exactly how Bravely Default II is going to continue the series' tradition of storytelling through repetition or even how it'll continue the story of Luxendarc in this Switch sequel, but RPGFan is here for it.
by Michael Sollosi
---
Cris Tales
Platform: PS4, XB1, Switch, Windows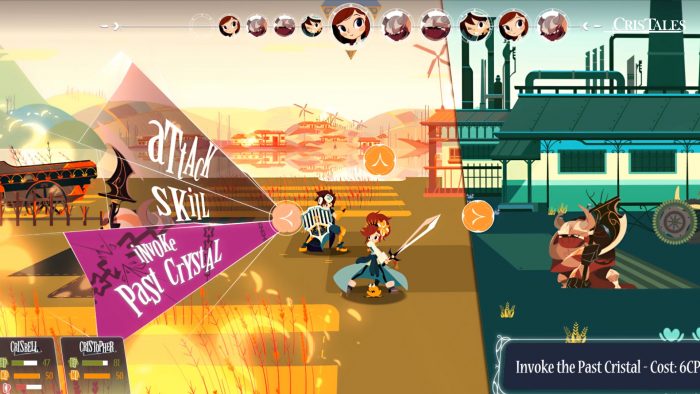 Time-travelling RPGs are a dime a dozen nowadays, but Cris Tales is one upcoming game that looks to twist the tested formula into something truly unique. Inspired by Colombian folk tales, the game follows a Time Mage called Crisbell who can see into the past, present and future, and her skill is visually represented on screen for the player. The screen is split into thirds, and each section shows you what each location looks like in the past, present or future, all at the same time. Your actions in the present will change the future, and you can see that happen in real time. You can also utilize time to your advantage in battle too! Combined with Super Mario RPG-style combat that relies on timed button presses and a gorgeous world with a vibrant color palette, Cris Tales looks to be a love letter to the classics — one that will make a unique statement when it releases this Summer.
by Alana Hagues
---
Final Fantasy VII Remake
Platform: PS4 • Release: April 10th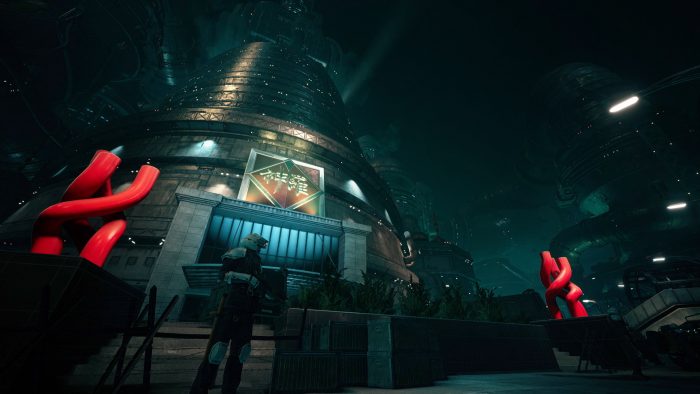 There's no denying that Final Fantasy VII Remake has a lot of hype surrounding it. Of course, that's only to be expected for a game that is attempting to reinvent a beloved JRPG classic! Fortunately, Final Fantasy VII Remake has been showing a lot of promise. Gorgeous graphics, a memorable plot full of established lore as well as new story content, and a more action-based combat system for those who wish for it all ensure that this episodic Square Enix title will be played by both those familiar with and new to Final Fantasy VII.
by Audra Bowling
---
Granblue Fantasy: Relink
Platform: PS4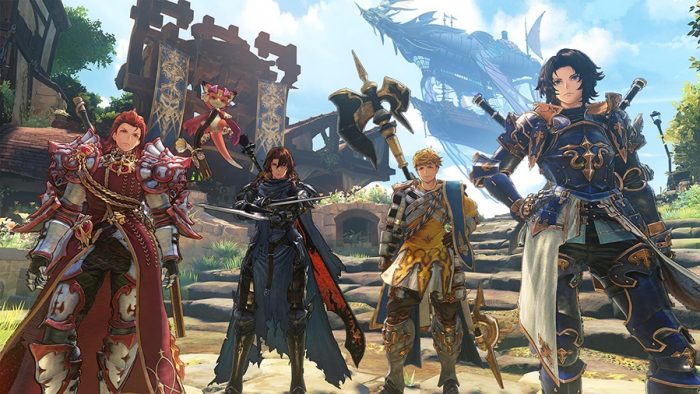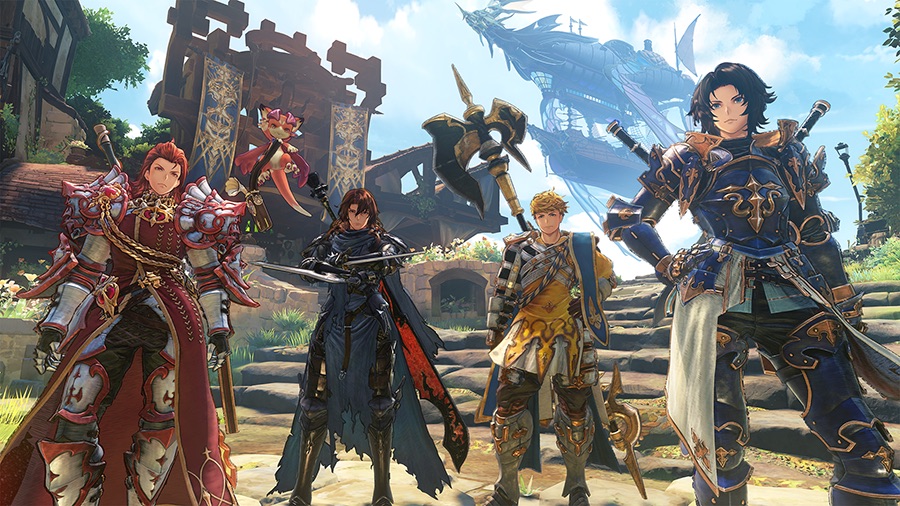 Whether or not you enjoy playing games on a browser or mobile apparatus, you've likely heard of Granblue Fantasy: a franchise which has, as of 2019, expanded to anime, manga, and even fashionable eyewear. In 2020, we'll be treated to not just one, but two console installments of the saga. Initially announced in 2016, Granblue Fantasy: Relink includes an extensive single-player campaign and a four-player multiplayer mode. The stunning environments and detailed character art definitely caught our attention; this is a world we can't wait to explore on the big screen. Combat is sure to be thrilling and stylish, as PlatinumGames (of NieR: Automata and Bayonetta fame) had a hand in Granblue Fantasy: Relink's early development. Meanwhile, your adventures will be accompanied by the wonderful melodies of composers Tsutomu Narita and Final Fantasy's own Nobuo Uematsu. Consider us very excited for Granblue Fantasy's console RPG debut!
by Tina Olah
---
Persona 5 Scramble: The Phantom Strikers
Platform: PS4, Switch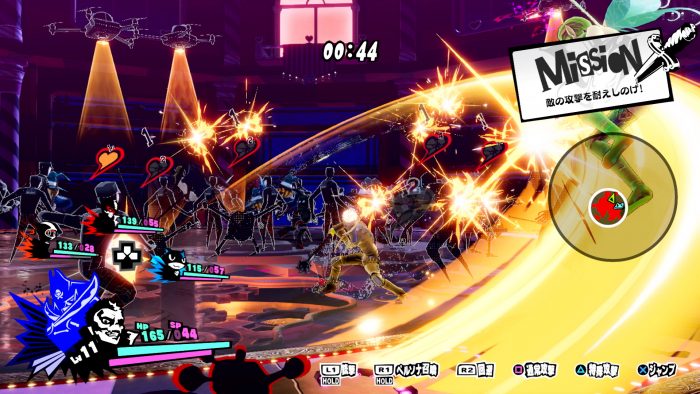 While we're sure some were disappointed that "P5S" wasn't code for a Switch port, it's nice to see the Persona 5 universe expanding in Persona 5 Scramble. Set a few months after the events of Persona 5, P5S mixes traditional Musou and Persona gameplay, along with the flair we all expect from the Persona series. While a Western release has not yet been announced, Persona 5 Scramble comes out in Japan in February, so a fall or winter 2020 release for English-speaking audiences does seem likely.
by Nathan Lee
---
Phantasy Star Online 2
Platform: XB1, Windows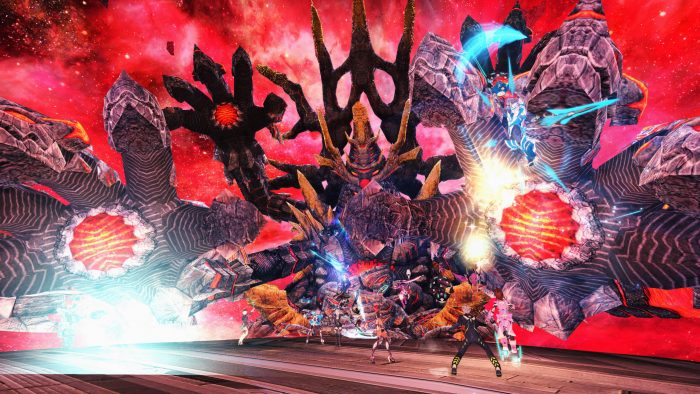 Well, wasn't this a delightful surprise at E3 2019? Despite being live in Japan since 2012, it's taken nearly eight years to get SEGA's popular online RPG out West. And just like in Japan, it will be free-to-play too! Phantasy Star Online 2 expands on what made the Dreamcast PSO so popular by allowing more exploration, showcasing even more gorgeous planets and unusual creatures, and refining the action combat that made the original so fun. There's a closed beta for the US and Canada in February 2020 that you can sign up for to see what all the fuss is about. Sadly, PSO2 has only been confirmed for North America so far, but surely a European release will be announced soon enough.
by Alana Hagues
---
Trials of Mana
Platform: PS4, Switch, Windows • Release: April 24th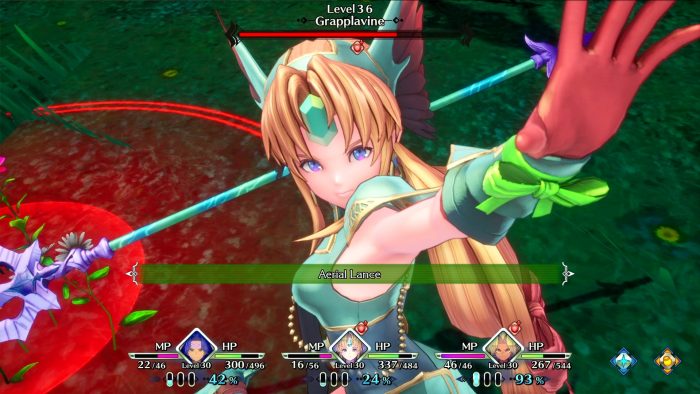 This time last year, Seiken Densetsu 3 had never been officially released outside of Japan. Fast forward 12 months later, and not only did we actually get the Super Famicom classic (on Switch), but we're also getting a full remake!? And there are certainly a lot more changes to this release compared to the Mana series' previous remake. Trials of Mana looks to retain the beautiful aesthetic and feel of the original game, but it will also revamp the combat and controls, as well as fix all of those pesky bugs present in the Super Famicom version. This is close enough to a new game, and for many it will be, but fans like us are dying to see whether this will help put Mana back on the map.
by Alana Hagues
---
Wasteland 3
Platform: PS4, XB1, Windows, macOS, Linux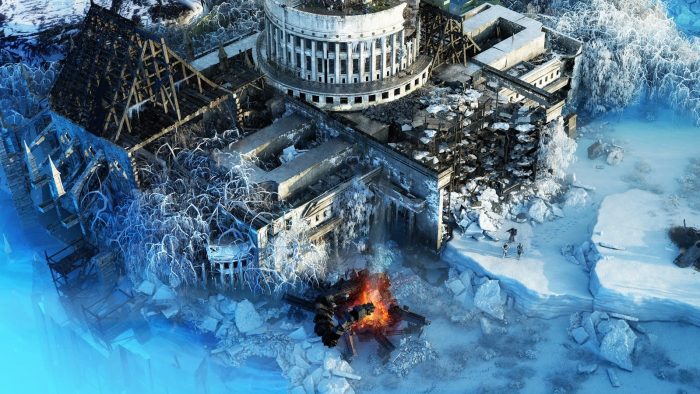 If your experience with the Fallout series started with the third sequel from Bethesda Studios, you might not be aware that its roots go back to the classic 1988 RPG Wasteland. After a successful and critically acclaimed 2014 sequel, Wasteland 2, the developer is diving back into this isometric, post-apocalyptic world full of heartbreaking tales, difficult choices, and some rock-solid RPG mechanics. If Wasteland 3 continues to advance the winning formula of the series' second installment, we might have one of the deepest RPG experiences of 2020 on our hands.
by Jonathan Logan
---
Xenoblade Chronicles: Definitive Edition
Platform: Switch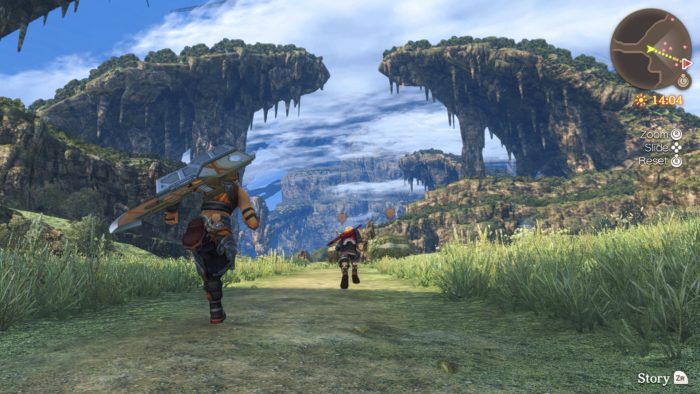 Almost a decade ago, Monolith Soft brought Xenoblade Chronicles into the world. Different from their previous Xenosaga titles, Xenoblade Chronicles blended an MMORPG-style battle system with a beautiful, open world. At first, it seemed like we would never get the title in the West. But now, after spawning two sequels and a character in Super Smash Bros., the series is becoming more and more popular. With that being said, Xenoblade Chronicles: Definitive Edition is shaping up to be a beautiful remake of an already stunning RPG! We don't know how much new content will be added to the game, but it already has a strong foundation.
by Tyler Trosper
---
Ys IX: Monstrum Nox
Platform: PS4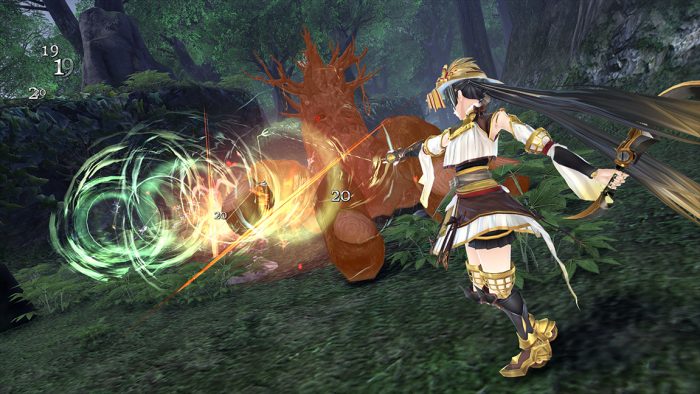 Ys IX: Monstrum Nox released in Japan on September 26th, 2019, and without any legitimate evidence, we're hoping against hope that it receives a worldwide release in 2020. Adol continues his adventures in fake-Europe by being falsely accused of a crime and thrown into the Bastille-style prison city of Baduq. He somehow gains supernatural powers and teams up with a few other "monstrous" prisoners (as well as his steadfast companion Dogi) to uncover the secrets of the mysterious metropolis. With open-world traversal elements alongside Ys' signature action combat and high-energy soundtrack, Ys IX: Monstrum Nox looks like an action RPG that will be well worth a look if it leaves Japanese shores in 2020.
by Michael Sollosi