No Zelda is complete without both simple and elaborate sidequests. There are plenty of small ones: little things Link can do that can lead the way to new discoveries or fun rewards. But then there are the really in-depth ones, like some of Majora's Mask's questlines, or the world-scouring collect-a-thons in Link's Awakening, Breath of the Wild, and more. And while collecting gilded Korok poo is amusing, these five are less gross to reminisce over.
---
Reuniting Kafei and Anju (Majora's Mask)
By Nilson Carroll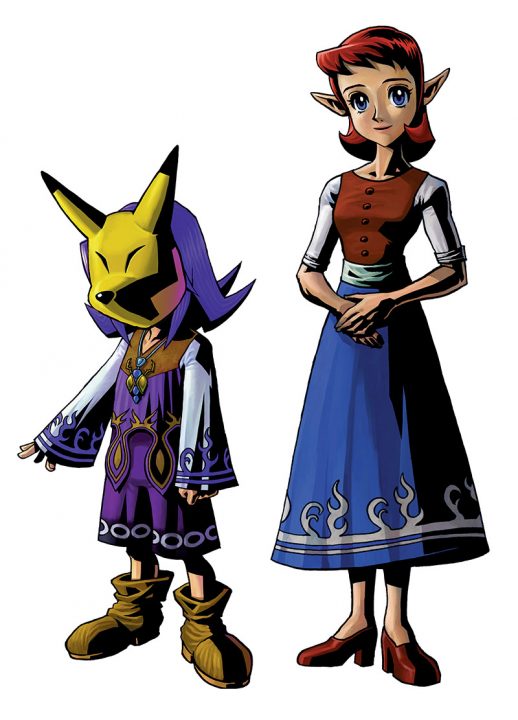 Reuniting Kafei and Anju is a legendary side quest in a game made up of legendary side quests. Link (and the player) must complete a dire and stressful triathlon of unprecedented planning and coordination that leads Link inside all manner of shadowy back rooms, midnight meetings, and wacky thief hideouts. The player feels the mythic weight of star-crossed love as they delve deeper into the inner workings of Termina's underworld. Upon completing the lengthy quest, more so than in any other Zelda title, the player feels Link's youth in the face of a world that is more mysterious, heart breaking, and beautiful than can be comprehended. There exists in Majora's Mask an incredible looming darkness, and this darkness pervades every aspect of this side quest… and yet, the love that Link ultimately helps to foster persists, and remains pure. In the end, love and connection become the only protection against the impending apocalypse.
---
Collecting Maiamai (A Link Between Worlds)
By Michael Sollosi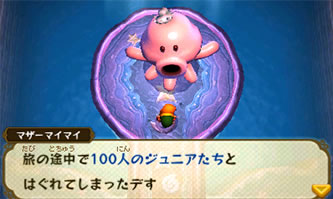 A Link Between Worlds takes item collection and upgrading to a level yet unseen in a Zelda title, with nine key items (not including Link's sword or shield) upgradable via a magical mama squid. Mother Maiamai has lost 100 very noisy babies scattered all over Hyrule and Lorule, and for every 10 returned she'll upgrade one of Link's items, provided he's paid for it in full (and not just rented it). This sounds silly, but when the rewards include explosive power like the Nice Bombs and Nice Fire Rod and firing triple arrows from the Nice Bow, players will prioritize searching for the miniscule Maimaii over any other task. Nice indeed.
---
Gratitude Crystals (Skyward Sword)
By Stephanie Sybydlo
While the idea of collecting crystallized… 'gratitude' was a bit on-the-nose, it's hard to pass up the questing in Skyward Sword's gorgeous floating town of Skyloft. Especially because most of its residents are complete weirdos. Good-hearted weirdos whose woes often lead to some fun character drama! Whether helping a lovelorn item check girl, finding aid for an injured Loftwing, or helping a knight find confidence, the goal is to collect so much goodness and gratitude in order to turn Skyloft's residential secret demon into a human! Well, anything is certainly possible in the Zelda world, even making demon dreams come true.
---
Secret Seashells (Link's Awakening)
By Mike Salbato
"MAYBE THERE'S ONE IN THIS BUSH!"
*goes to seashell mansion* "OH MAN THE BAR IS ALMOST THERE! HOW MANY MORE DO I NEED?"
"PICK UP EVERY ROCK! WAIT, DID I DO THIS SCREEN?"
"WHY CAN I ONLY FIND EIGHTEEN? CLEARLY I ONLY NEED TWO MORE BUT I HAVE LOOKED EVERYWHERE!…. wait, maybe…"
"YES! TWENTY! I NOW HAVE THE ULTIMATE SWORD AND NOTHING CAN SURPASS THIS UNLIMITED POW—"
---
The Boomerang (Link's Awakening)
By Michael Sollosi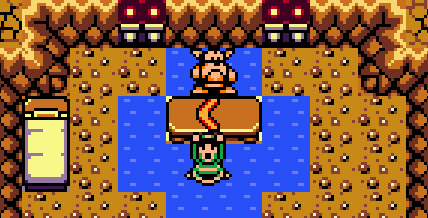 Every Zelda game has a Boomerang except Zelda II, but only in Link's Awakening is it A) a secret item only found in a hidden cave, after Link completes a series of lengthy sidequests; B) more powerful and versatile than Link's sword; and C) capable of defeating the final boss in a single hit. The Link's Awakening Boomerang puts all other Boomerangs in the series to shame. It makes sense that you need to trade away another item to obtain it! (The shovel is probably the best one to give up.)
---
Explore the Complete Hylian Highlights Feature: