As 2021 has come to a close, we look back at another great year of RPGs. While "adulting" saps my precious gaming time away, I still had the luxury of being able to play some great RPGs this year! Here are my personal top five Most Enjoyed Games.
5. Final Fantasy VII Remake Intergrade
Coming fresh off the heels of Remake, Intergrade reintroduced fan-favorite Yuffie to the masses with the INTERmission DLC storyline. While not everyone at RPGFan was a fan of the ending (you know who you are!), having the chance to play this game on the PS5 made an already beautiful game even more gorgeous. The combat is what kept me coming back, and Performance Mode made looking at and playing the game an absolute treat. I am very much looking forward to the next part of Remake!
4. Scarlet Nexus
Another JRPG I was able to play on the PS5, another game where the combat was the main draw. Initially, I wrote Scarlet Nexus off as nothing more than an anime-inspired game. And I was right, except for the fact that the combat is incredibly fun. The more you play, the more powers your characters get, and the synergies between these powers force you to react swiftly and intelligently — or else. The game is an odd blend of surrealism and anime, and I loved every second of it. The charming characters and interesting plot got me in the door, but the combat is what made me stay.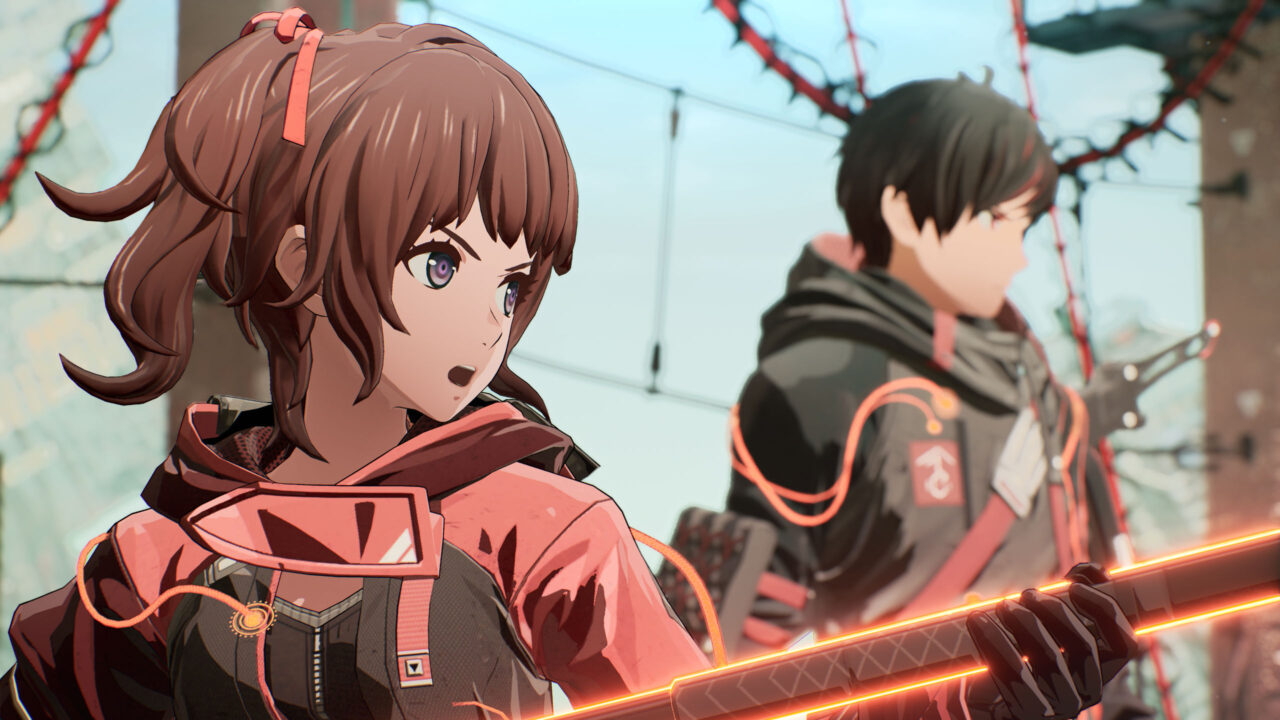 3. Yakuza: Like a Dragon
I've genuinely enjoyed what I played of previous Yakuza games, but the combat was just never my thing. So I was hesitant to play Yakuza: Like a Dragon because I thought I had to have played eight (or more?) Yakuza games just to know the story! How grateful I was to be wrong. The premise of a good-hearted gangster who visualizes himself and combat like he was in Dragon Quest is a strong start; add in some turn-based combat goodness, and you've got a recipe for success. The story fluctuates between the hilarious, the absurd, and the depressing, and I found characters I really enjoyed and connected with. While the combat is entertaining, there is a real difficulty spike towards the end, and optional dungeons that force the player to focus on characters' stats, jobs, and everything in between. I was also addicted to a particular minigame involving a chicken mascot, but I'll let you figure that one out for yourself. Choosing between this game and my next game was difficult, to say the least.
2. Mass Effect: Legendary Edition
One of my favorite game series of all time, Mass Effect: Legendary Edition came in and took my world by storm. From fixing almost everything in Mass Effect, to simply allowing me to replay Mass Effect 2, this trilogy was an absolute delight to play again. Everything felt smoother, and the improved loading times made it so easy to sink hours into each game. Having the ability to play DLC I never did in my youth added to the magic of Legendary Edition and took my Shepard to new heights. The removal of multiplayer from Mass Effect 3 was a letdown, but I enjoyed every second of all three games. Oh, and Liara best girl.
1. Marvel's Guardians of the Galaxy
I bought this game on Black Friday for $30, thinking, "Hey, why not? The movies are fun, and I like Star-Lord. I'll give it a shot!" I did not expect to have as much fun with this game, or to be as drawn in as I was. I have always said the mark of a good game is when you're sad it's over. I was distraught when Marvel's Guardians of the Galaxy ended. The combat was fun, the dialogue had consequences (and rewards), the story was amazing, and the references were off the charts. This game is a rollercoaster of emotions, and it might be my favorite iteration of the Guardians in any medium. I've seen criticism around not being able to play as all of the Guardians. Yet, to me, this made the game incredibly immersive. You take control of Peter Quill and feel the pressures of being a leader, and jabs at your expense, based on the choices you make. I haven't read too many Guardians of the Galaxy comics, but even compared to the ones I have, this story felt fresh while simultaneously touching on several storylines we have seen in the past. I adored Guardians of the Galaxy, and I think it's a great game whether you are a fan of Marvel or not.