2021 was an amazing year for RPGs for me. I got surprise new entries in niche series I loved, fantastic follow-ups to long-running series, and gorgeous new IPs.
Best Atelier Game / Best Gust Game / Also Best Tomb Raider Game?
Atelier Ryza 2: Lost Legends & the Secret Fairy
The Atelier series has been a large part of my gaming life. It's always been a series I can count on to be comforting and familiar while simultaneously new and exciting. Though Atelier Ryza was fantastic in every way, Atelier Ryza 2 steps it up even further. Spectacular combat, dazzling visuals, intricate and fun crafting, lush locales, ruin exploration, spelunking, and a stellar soundtrack make Atelier Ryza 2 one of the best RPGs of the year. I'm eagerly awaiting news on Atelier Ryza 3 and I can't wait to see what Gust has planned for the series' 25th anniversary.
Best Magical Girl Game / Also Best Gust Game (don't make me choose) / Best Usage of Composer Hayato Asano
Blue Reflection: Second Light
I thought Blue Reflection would just end up as a one-off title that people would forget about. I was surprised when the anime, sequel, and mobile game were announced all at once. In just a few minutes, I went from simply hoping for some news about a sequel to suddenly getting a significantly expanded franchise! The anime (Blue Reflection Ray) is incredibly heartfelt and well written, yet the thing that surprised me the most was just how much of a glow-up Blue Reflection: Second Light truly is. The writing, characters, combat, and visuals are top notch and a huge step up from the first game. Still, the soundtrack is the most magical part of the experience. I'm very glad that composer Hayato Asano exists.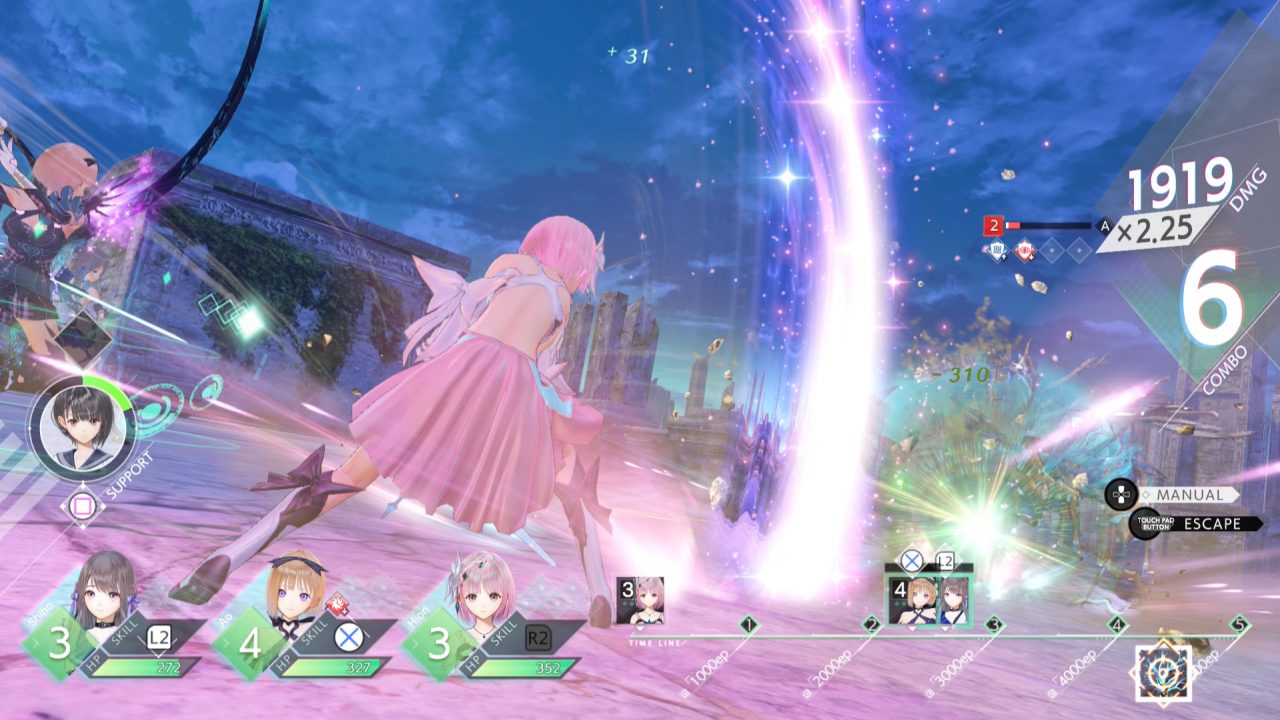 Best Way to Prepare for Atelier Sophie 2
Atelier Sophie: The Alchemist of the Mysterious Book DX, Atelier Firis: The Alchemist and the Mysterious Journey DX, and Atelier Lydie & Suelle: The Alchemists and the Mysterious Paintings DX
Atelier Sophie 2: The Alchemist of the Mysterious Dream is just around the corner and it's looking better than ever. To prepare, I replayed through the recently released DX versions of the Mysterious series. Replaying these games was a walk down memory lane, reminding me of the strengths, charms, and weirdness of each title. The characters' personal stories, curious journeys, and constant positivity (even when facing dire circumstances) make the Mysterious series a particularly heartfelt collection of games. This trilogy (soon to be a quadrilogy) boasts some of my favorite synthesis and battle systems, so my expectations for Atelier Sophie 2 are rather high. All that said, checking out these games is a great way to catch up in time for Atelier Sophie 2.
Best Cast in an RPG, Ever
The Caligula Effect 2
The Caligula Effect 2 focuses on the concept of regret and the desire to redo traumatic and stressful events in one's life. Its narrative encourages self-reflection, empathy, and learning when to simply shut up and listen. While the game's writing is strong, each party member's personal pathos is where the title truly shines. The cast is one of my favorites thanks to how impactful and emotional their stories are. The game also delicately and respectfully educates the player on non-binary gender identity. The Caligula Effect 2 is simply the most empathetic, well-written, and stylish game I've played in years, and I hope people give it a chance.
Best Argument for DLC / Best Yuffie Game / Best "But Why is it so Short?" / "Can We Get Another Forty Hours of This?" Game
Final Fantasy VII Remake Episode INTERmission
Final Fantasy VII Remake Episode INTERmission feels like both a proof of concept and a taste of what's to come. Not only does the DLC look fantastic, it plays amazingly well too. The music is also an absolute treat. I truly enjoyed every battle along the way, but the boss fights are where the game shines brightest. The set piece boss battles wowed me, while the cooperative combo attacks with protagonists Yuffie and Sonon planted myriad possibilities in my mind for future content. The DLC is dripping with style and personality, the combat is a blast, and the characters are inspiring and heartfelt. I enjoyed every second with this DLC, and it only makes me want more.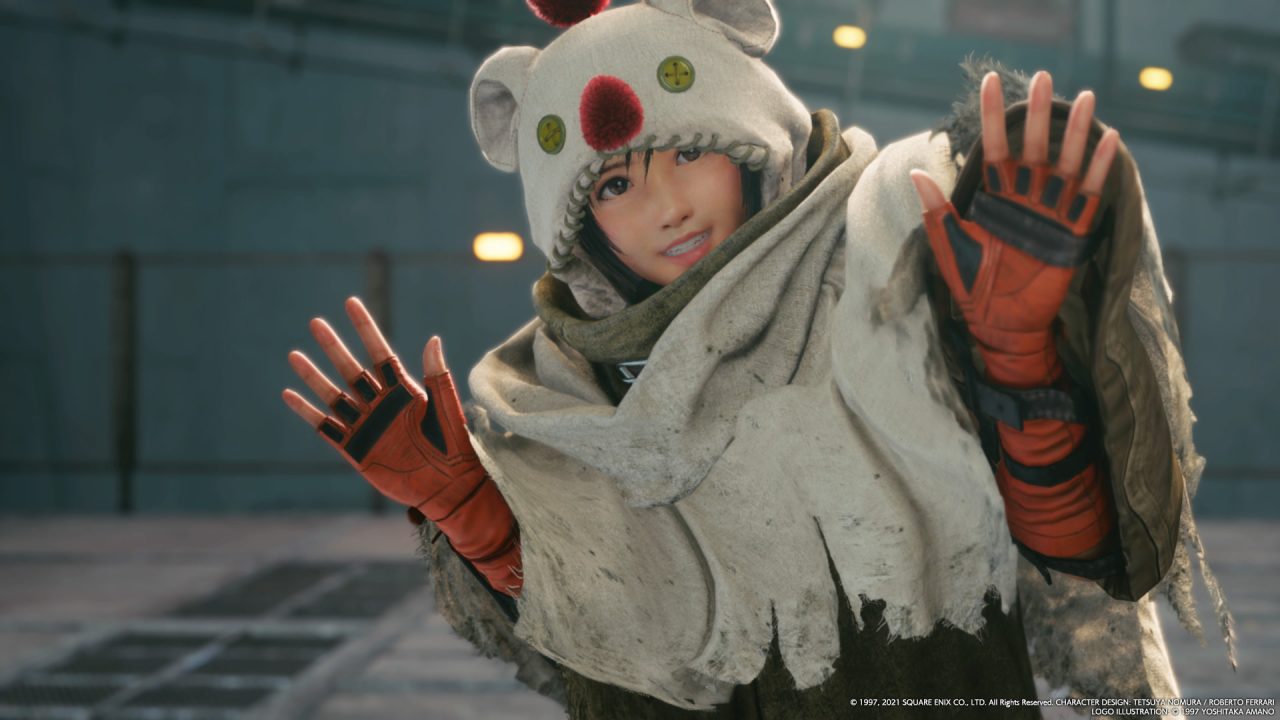 Best Game I've Been Playing for the Past Eight Years Award / Best Comeback Story
Final Fantasy XIV: Endwalker
I never thought I'd still be playing the same game for more than eight years. And even with the recent successes of Shadowbringers and Endwalker, I never expected that Final Fantasy XIV would blow up in popularity to become one of the biggest MMOs. While Endwalker is the finale of a decade-long storyline, it's also the start of a brand new adventure. The entire fall and rise of Final Fantasy XIV has been one of the most historic events in gaming, and I for one am glad I'm part of it.
Best Way I was Finally Able to Convince My Normie Friends to Play Monster Hunter with Me
Monster Hunter Rise
Trying to convince my friends to play Monster Hunter: World with me was a colossal task. But since practically everyone I know owns a Switch, they all gave Monster Hunter Rise's demo a shot. The quality of life adjustments in Rise were just the push I needed to finally get my friends on board with the series. Monster Hunter Rise feels fantastic to play, and it introduces loads of new and exciting monsters to battle. While it may not dethrone Monster Hunter: World, it's still the best place to start if you have fence-sitting friends looking for a game to play with you.
Best Playable Anime / Best Car-Throwing Simulator
Scarlet Nexus
I expected little from Scarlet Nexus other than a shiny-looking anime game. I was pleasantly surprised when I got a game that actually felt like a playable anime at times. The presentation really nails the feeling of a 26-episode season. The flashy combat is an absolute blast, and I quickly learned to love psychokinesis as a power and concept. Throwing cars, dropping boulders, and using heavy machinery as weapons via this power is just one aspect of Scarlet Nexus that makes it so enjoyable to play. The characters are fun and endearing, the story has more twists and turns than a winding road, and I can't emphasize enough just how exciting it is to smash monsters with luxury cars.
Best Tales Game Overall / Best Tales Game That Doesn't Feature Magilou
Tales of Arise
Tales of Arise is the best Tales game all around, even though other entries tackle certain aspects of the series a bit better. While I love Tales of Graces' combat the most, Arise is certainly no slouch. Battles are fun, fast-paced, and frantic, with tons of flashy attacks, on-the-fly strategy, and perhaps one of the best mage playstyles ever. Though Tales of Berseria's cast is my favorite, Arise has no weak points in its main and supporting casts either. I prefer Tales of Symphonia's soundtrack over Arise's, but Arise sounds fantastic on every front. Finally, while Tales of Vesperia offers a stronger story, Arise is still a very strong entry in the narrative department. Overall, I believe Arise is the best entry in this long-running series.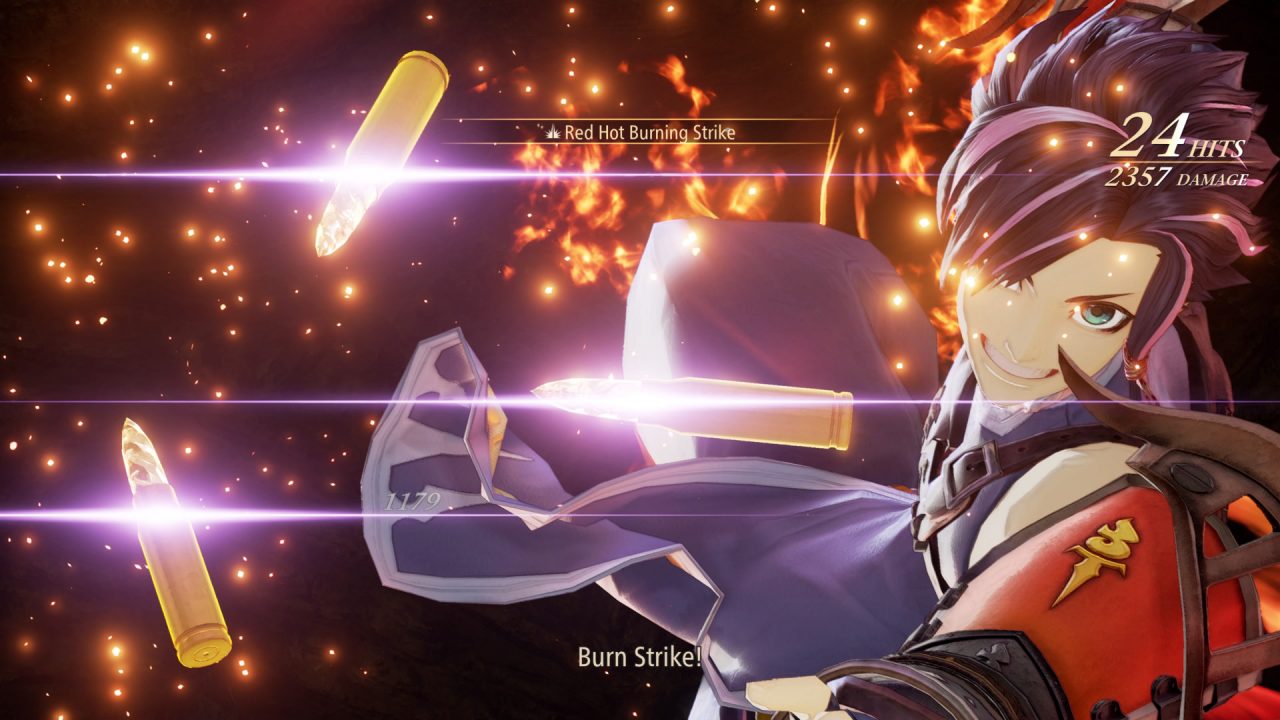 Best Coping Mechanism for Another Year Without Valkyrie Profile 3: Hrist
ENDER LILIES: Quietus of the Knights
Valkyrie Profile holds a special place in my heart. So whenever a game releases that bears even the slightest resemblance to it, I pay attention. Most of the time, this ends up being a turn-based game that just happens to have a Valkyrie Profile-esque battle system. ENDER LILIES on the other hand, is an action RPG. So, where's the similarity? ENDER LILIES has the same soul as Valkyrie Profile. It's a melancholic tale of a young girl venturing through a fallen kingdom, led by the spirit of a long-dead knight. ENDER LILIES captures the tone, feel, and vibe of Valkyrie Profile's tragic einherjar stories. It knows just when to tug at the heartstrings, usually right after an adrenaline-filled boss fight. The game is truly something special and I hope to see more of the series.
---
All in all, 2021 was a great year for me. I can only hope 2022 brings even more fantastic games. I'm personally looking forward to Atelier Sophie 2, Granblue Fantasy: Relink, Monster Hunter Rise: Sunbreak, Final Fantasy XVI, and Star Ocean: The Divine Force. It's going to be a stacked year, and while there are plenty of big names on the horizon, I'm mostly looking forward to whatever smaller titles come out of nowhere and leave me in awe. I'm excited about 2022, and like a fool, I'll continue to try to will Valkyrie Profile 3 into existence.