Hey, we've got games coming out. Five of them, in fact. Let's get down to business—the RPGs coming this week business!
---
Forspoken – January 24th (PS5, Windows)
We've finally arrived at Square Enix's opening salvo in what (currently) looks like a stacked 2023 slate. Forspoken hasn't had the best development and prerelease cycle, with multiple delays and, now, concerns about bloated PC requirements, among many other minor controversies. It's difficult to tell if any of that will hurt the game's sales; I mean, it's not competing with anything else on PlayStation 5 or PC except, possibly, the Dead Space remake, but I doubt a lot of overlap exists between the people buying either game.
What even is Forspoken? To sum it up briefly, it's an open-world action RPG that's heavy on the action and a little light on the RPG. The combat can get pretty involved and invites players to craft intricate combos, the navigation mechanics let you scale cliffs and glide across lakes with some slick parkour, and the narrative premise is that it's a straight-up isekai but with a Western bent. It's pretty cool, and you ought to read our interview with the developers and our hands-on experience for more info.
---
Neptunia: Sisters VS Sisters – January 24th (PS5, PS4, Windows)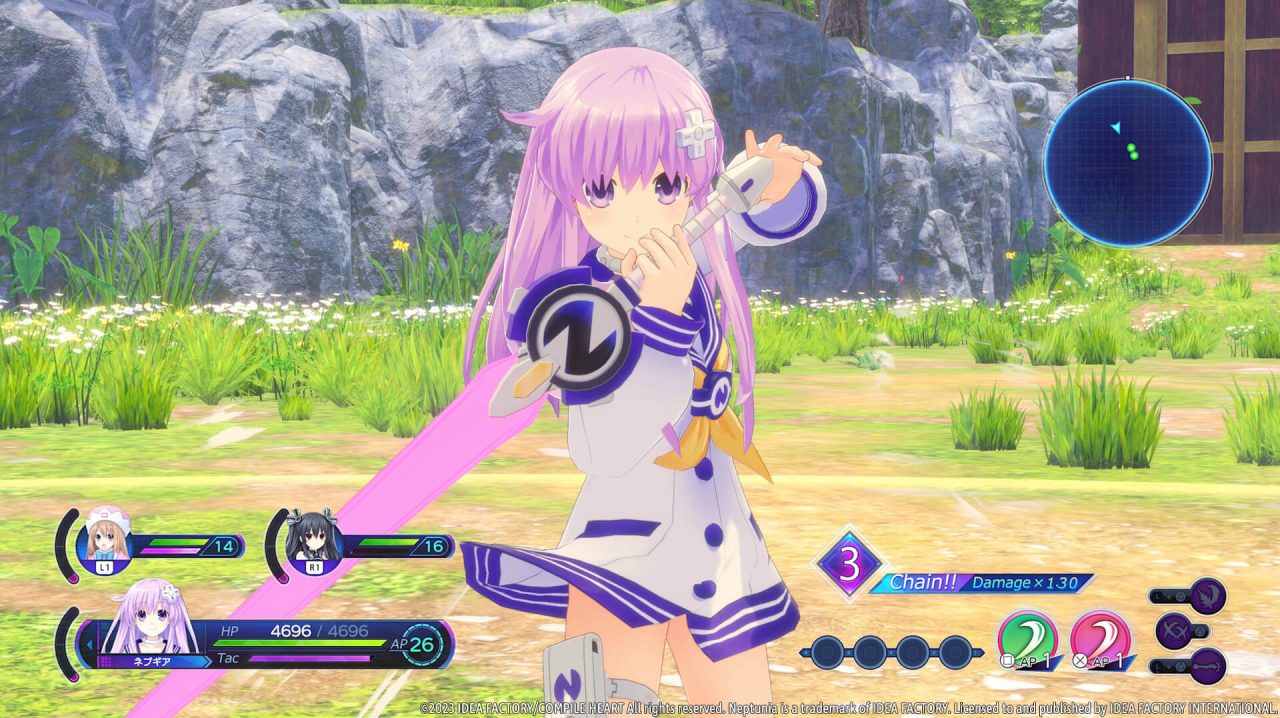 Woah, it turns out we haven't had a new honest-to-god RPG in the Hyperdimension Neptunia series since Super Neptunia RPG in 2018 (and Megadimension Neptunia VII all the way back in 2015, going strictly by mainline entries). Neptunia: Sisters VS Sisters isn't strictly a return to the turn-based RPGs that (inexplicably) found an audience in the early 2010s; it's an action RPG spinoff that takes place in the same timeline as the main series games though, so close enough.
---
Also Coming This Week
Risen – January 24th (PS4, XB1, Switch)
Remember Risen? This Xbox 360-era RPG from Piranha Bytes is getting a port to last-gen and Nintendo Switch this week. It's also getting an update on PC to add compatibility with the Steam Deck and patch some lingering bugs. I don't know if it's popular enough to warrant the "cult classic" label, but it seems to have its fans. If we're lucky, maybe the two sequels will follow suit.
The Excavation of Hob's Barrow – January 25th (Switch)
The Excavation of Hob's Barrow is the latest point-and-click from renowned adventure game publisher Wadjet Eye Games. It launched on PC last year and now it's getting a Switch port. It's spoopy, so fans of being scared might want to consider this.
Stranger of Paradise: Final Fantasy Origin – Different Future (DLC) – January 27th (PS5, XSX, PS4, XB1, Windows)
The last piece of Stranger of Paradise: Final Fantasy Origin DLC finally comes out this week, concluding the story of Jack Garland and friends with new story content, job classes, and general quality-of-life upgrades. The emperor from Final Fantasy II is in it, somehow, as the final boss. For all of this game's… eccentricities, I'm just relieved the developers did things their way.
---
My brother was just playing a song called "破壊の塔" from a vaporwave act called Haircuts for Men. It took me a minute, but I managed to recognize one of the samples on the song. It's from a notable PSone-era RPG. Can you guess it? I'll reveal the answer next week, but try not to Google it until then. See you next week, readers!