Welcome to Part 2! Below you'll find our selections for the last decade, and believe me when I say some of these choices made it in by only one or two staff votes: There were some really close calls, but all that means is that we're fortunate enough to have a ton of great music in our games.
Note: Each album was placed into consideration for the album's release date, which may or may not always match that of its associated game.
Intro by Mike Salbato
---
---
2008: Persona 4 Original Soundtrack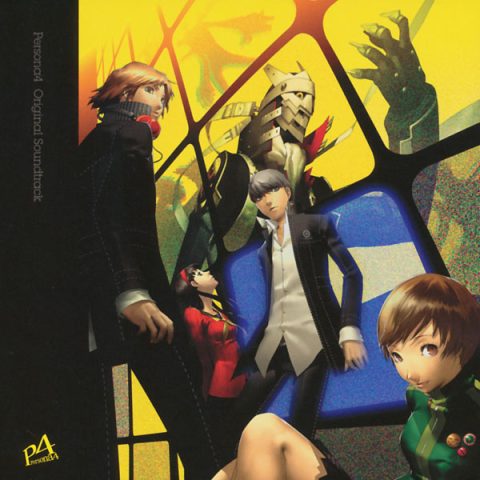 The best video game soundtracks create a sense of place, establish particular moods appropriate to the in-game situation, and are catchy or interesting enough to be enjoyable on their own as well. Persona 4's idiosyncratic music accomplishes all of these, with a pop-influenced soundtrack that forges an aural identity for both the beautiful rural town of Inaba and the mysterious Midnight Channel's array of dungeons. Town themes like "Your Affection" and "Heartbeat, Heartbreak" (which play during sunny days and cloudy days, respectively) are lovely pop songs that evoke pleasant routine and positive nostalgia; dungeon tracks like "Heaven" and "Striptease" feel appropriate to their titular locations, creating feelings of dread, paranoia, or even longing (in the case of "Heaven"); battle themes like "Reach Out to the Truth" and "I'll Face Myself" both deliver energetic moods perfect for fighting Persona 4's Shadow enemies and directly reference the game's themes of truth and self-acceptance. Persona 4's soundscape enhances every other part of the game and is one of the most unique, memorable soundtracks of the PS2 era.
Writeup by Michael Sollosi
2008 Runners-up
---
2009: Nintendo DS Pokémon HeartGold & SoulSilver Music Super Complete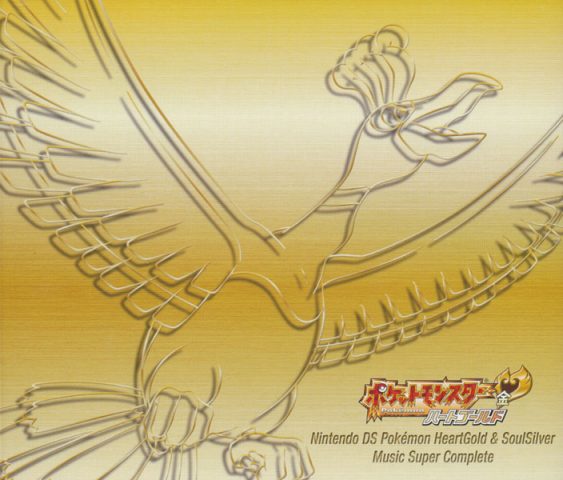 Pokémon music has always been good, and many like me have many memories attached to particular songs from the original Game Boy Colour games. That's why I was overjoyed when re-experiencing Pokémon Gold & Silver as Pokémon HeartGold & SoulSilver on the DS, as I got to listen to the music that shaped me into a Pokémon fan in a brand new light. The team, lead by Go Ichinose, kept the feel of the original games but managed to help create brand new memories. This release packaged both the DS and original tracks, so whether you want to get your blood pumping to "Battle! Suicune" in chiptunes or not is entirely your choice. Town themes like "Ecruteak City" benefit from the DS's improved sound, as the Asian-inspired settings of the game are given a new lease of life through the music. "National Park" is relaxing and almost dreamlike, welcoming you into the new world of Johto while getting you ready for the journey ahead. And if you didn't have "Ice Path" stuck in your head for hours, did you really play through this game? Pokémon music has continued to improve, but this one highlights just how good it's always been.
Writeup by Alana Hagues
2009 Runners-up
---
2010: Xenoblade Original Soundtrack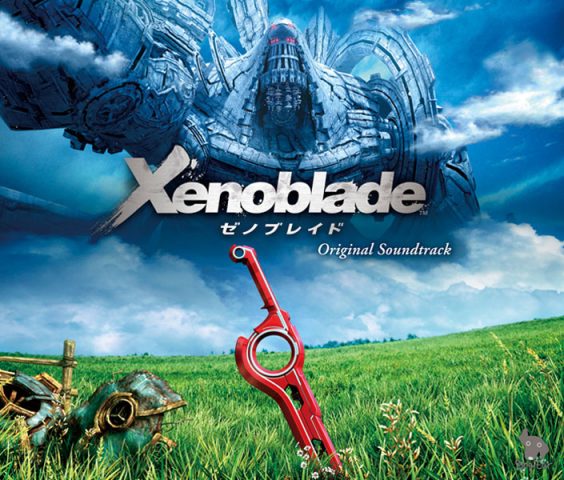 Xenoblade Chronicles was a breath of fresh air, and its soundtrack was no different. Relative newcomers ACE+ (a trio of Tomori Kudo, CHiCO, and Kenji Hiramatsu) breathed new life into RPG soundtracks with tracks like the instant-classic "Gaur Plain," the absolutely epic "Engage the Enemy," and the rocking battle theme "You Will Know Our Names." Of course, they didn't do it alone. Yoko Shimomura provided the main theme and several other beautiful pieces, including the criminally underused "Unfinished Battle;" Yasunori Mitsuda even made a surprise appearance with the ending vocal theme "Beyond the Sky;" and another relatively unknown composer, Manami Kiyota, rounded out the soundtrack with relaxing area themes and intriguing cutscene music. Like the game itself, Xenoblade's soundtrack is the complete package, with equal parts epic, emotional, and evocative. Xenoblade Chronicles X and especially Xenoblade Chronicles 2 have continued the trend of amazing music, so it's safe to say that this soundtrack marks the beginning of an exceptional aural series.
Writeup by Caitlin Argyros
2010 Runners-up
---
2011: Final Fantasy XIII-2 Original Soundtrack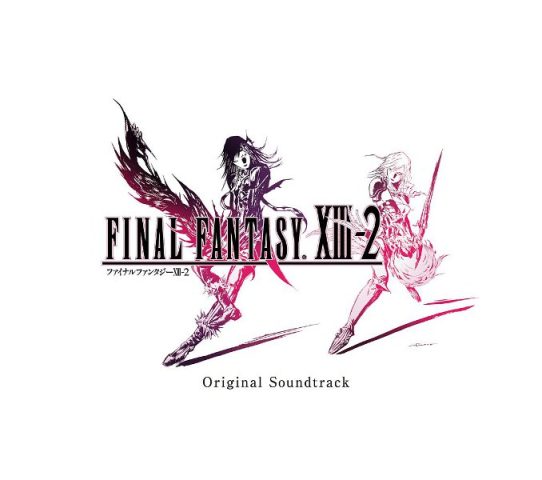 I have too much to say about Final Fantasy XIII-2. It's my personal favorite game in the XIII trilogy, and it features some of my favorite songs. Strangely, XIII-2 was the one game in the trilogy wherein veteran Masashi Hamauzu, one of my all-time favorite composers, only offered a handful of new compositions. Filling this gap were electronica master Mitsuto Suzuki and FFXI musical mastermind Naoshi Mizuta. These two composers shocked my senses awake with their incredible work. The XIII trilogy, like the NieR soundtracks, are known for having a variety of vocal (lyrical and non-lyrical) performances. Among them, "Noel's Theme" (sung by KOKIA) and "Yeul's Theme" (sung by Joelle) stand out as personal favorites. Square Enix also made this soundtrack widely available at time of release, offering LE and standard prints in Japan, as well as a retail LE enclosure with the North American game (total $80), which included the full 4-disc OST. That was a deal, and I envy those who took advantage of it. The fact that, seven years later, there is still so much love for this soundtrack among my peers at RPGFan, ought to help you realize just how powerful this soundtrack truly is… "Crazy Chocobo" withstanding…
Writeup by Patrick Gann
2011 Runners-up
---
2012: Bravely Default Flying Fairy Original Soundtrack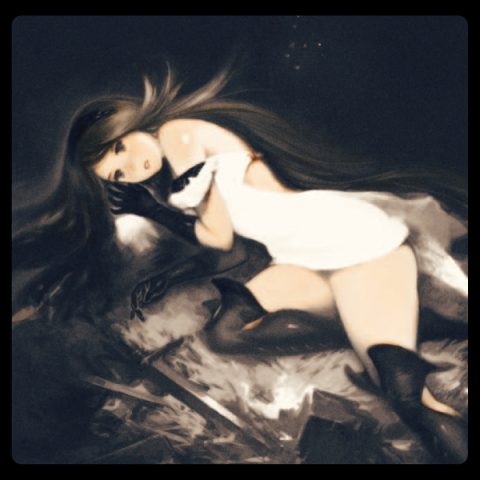 Silicon Studios hit the jackpot when they brought on Revo of Sound Horizon to score Bravely Default. Under his careful eye, Revo weaves this incredible soundtrack of diverse, toe-tapping music that shines like a glistening gem in the sun. Twenty-twelve saw many soundtrack releases, but this special score was most impressive, as it encapsulated the musical familiarity of older JRPGs through its heroic themes while staying fresh with Revo's symphonic rock treatment. It's almost criminal how catchy the battle themes are in Bravely Default, especially the character themes that play when certain conditions are met (Edea's theme, "Baby Bird" is my favorite!). In fact, I would personally recommend this soundtrack on its merit presenting some of the sickest battle tracks out there. (I'm looking at you, "Serpent Eating the Ground!") Of course, I do want to remind you that Revo's orchestral tracks are just as impressive, as heard in the field theme, "Horizon of Light and Shadow" and "Overture to Hope." If you haven't picked this beauty up, then I suggest you do so before it's gone.
Writeup by Marcos Gaspar
2012 Runners-up
---
2013: Lightning Returns: Final Fantasy XIII Original Soundtrack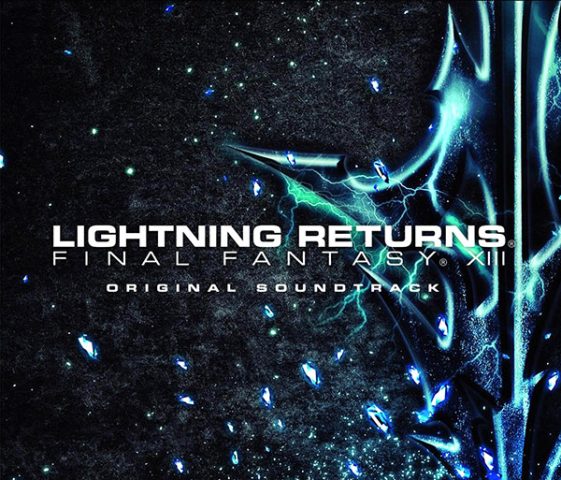 Two years after 2011's FFXIII-2, we got what is essentially FFXIII-3 in Lightning Returns: Final Fantasy XIII. For this third and final entry, Masashi Hamauzu took on a greater role, with Suzuki and Mizuta still composing a significant portion. This was a best-of-both-worlds when we consider the OSTs to XIII and XIII-2. Furthermore, one of my favorite live/recording orchestra groups of all time, The Video Game Orchestra (VGO), was able to contribute to this soundtrack, putting Boston on the Final Fantasy music map for the first time. Nashville and Bulgaria got in on the action too, making this a truly international effort. Some vocal tracks from XIII-2 made a reprise, and there were a few new vocal tracks. But overall, this was an instrumental-heavy OST, and it worked so well within and outside the game's context that I simply cannot give it a higher recommendation. Really, despite whatever you think of the games themselves, the entire XIII trilogy sports some great tunes.
Writeup by Patrick Gann
2013 Runners-up
---
2014: A Realm Reborn: Final Fantasy XIV Original Soundtrack
I found it difficult to give Final Fantasy XIV: A Realm Reborn a chance because I've been disappointed by many MMOs before (and in most cases their soundtracks as well). However, I finally mustered up the courage to give FFXIV:ARR a shot, and needless to say that it was as if I was reborn. With terrible puns aside, I found this game to be an absolute delight and finally understood Mike Salbato's adoration for its soundtrack (as seen in his Final Fantasy XIV: A Realm Reborn OST review). This game is a real experience and the music only drives that feeling home through its dulcet melodies and epic themes. Whether it was enjoying Ul'Dah's night theme "Sultana Dreaming," happily sighing to the tranquility of The Black Shroud's field theme "Serenity," or rocking out to Titan's "Under the Weight," I was entranced by Masayoshi Soken's musical world. Hearing this beautiful music, coupled with playing alongside friends, was a nice distraction after a long day of work (or school). There was some outstanding releases in 2014, but Final Fantasy XIV: A Realm Reborn OST definitely the most impressive one and gave us the epic track "Torn from the Heavens."
Writeup by Marcos Gaspar
2014 Runners-up
---
2015: Undertale Soundtrack
Undertale. Well, our view count just skyrocketed. Can't wait for them to drop when I'm done. But seriously, Undertale is one of those smash-hit indie games that everyone was — and still is — obsessed with. If I say anything bad about the game, then I will be struck down Aerith-style. So it's good that we chose it as our 2015 pick because IT'S AMAZING! OH MY GOD! "ASGORE" "MEGALOVANIA" "SPIDER DANCE" "DEATH BY GLAMOUR" "ASGORE!!!!!" cough Anyways, game creator and composer Toby Fox did a great job with the game's score. Taking influence from older games like EarthBound, he created a soundtrack that was both modern and nostalgic. He even crafted the soundtrack before programming the areas, so he can craft the area around the song. "Snowdin Town" and "Waterfall" get special mention for how they portray their specific areas. The most memorable for me are the battle themes. You can see I love "ASGORE" and that's because of how it tells the tale of journey's end and the final battle that awaits. "MEGALOVANIA" makes you regret all of your decisions as you fight a battle against the strongest foe you could imagine. Finally, I'd be remiss not to talk about "Hopes and Dreams," which brings homage to previous characters' themes as you try to save them — and yourself — from certain doom. Honestly, I could wax poetic about these songs forever, but I have a word limit. So, go and listen to RPGFan's 2015 pick yourself. You won't be disappointed.
Writeup by Gino DiGioia
2015 Runners-up
---
2016: Heavensward: Final Fantasy XIV Original Soundtrack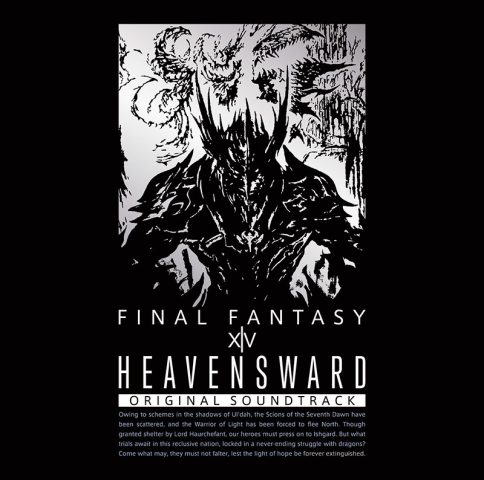 All of Masayoshi Soken's music for Final Fantasy XIV has been amazing, but there's something incredibly special about the Heavensward soundtrack. For me, it's the use of themes. This volume is rife with them, from the theme of Ishgard to my personal favorite "For the Sky" to the various themes of the different zones you explore over the course of the expansion. All of these themes show up multiple times in different ways, and hearing how Soken shapes them into new forms is in some ways just as much of a journey as that undertaken by the Warrior of Light and their allies. Not only does he weave these themes in and out throughout the soundtrack, but he also combines them in tracks like the titular "Heavensward" and "Imagination," which is equally impressive. And beyond the use of themes, the music is just so damn beautiful, particularly the key vocal "Dragonsong," composed by Nobuo Uematsu and performed by Susan Calloway. I'm a fan of all the FFXIV soundtracks, but Heavensward is without a doubt my favorite.
Writeup by Caitlin Argyros
2016 Runners-up
---
2017: NieR: Automata Original Soundtrack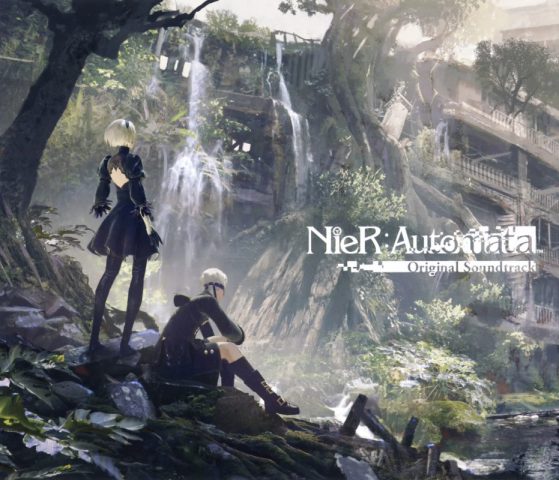 While we as a site acknowledged Persona 5 as having the best music/sound design of 2017 (with NieR: Automata in a close second), I'm happy to say that with time and consideration, I was able to see my personal favorite take the win. Perhaps hindsight is 20/20? Perhaps more of us had time to catch up on the NieR hype-train? Or maybe it's just that P5 and NieR:A are such different soundtracks that our tastes change from time to time (without question, P5 is an amazing soundtrack). Whatever the case, I believe NieR: Automata is not just the best soundtrack of 2017, but perhaps the best soundtrack of this console generation. The MONACA Sound Team (Keiichi Okabe, Keigo Hoashi, and others) took everything great from the first NieR and made it better. Vocalist Emi Evans made a return for more haunting vocals in her unique "Chaos" language, and she was joined by J'Nique Nicole and other vocalists to further flesh out this new and unexpected world and story from the mind of Yoko Taro. From the gritty electronics, to wispy ambient pieces, to emotional ballads (one of which is also a boss battle theme!), there has been nothing on the market like the NieR: Automata OST, and I'm not sure there will be anytime soon. Even another NieR entry will likely move the soundscape into new territory, so audiophiles should get acquainted with Automata's OST… now.
Writeup by Patrick Gann
2017 Runners-up
---