As parents, it's natural to want to share your passions and hobbies with your kids. RPGs have been such a big part of my life that as soon as my kids began to show interest in gaming, I wanted to show them all the genre has to offer. I think RPGs have a unique ability to impact adults and children alike in a variety of ways. They fuel imagination and offer a range of gameplay elements that appeal to a broad audience. Some come for the stories, and some for the systems. Everyone is different. I know plenty of parents out there who–like me–might be looking to introduce their kids to RPGs. With that in mind, I compiled a list of suggestions for parents.
I based my suggestions on personal experience and considered how accessible each game is on modern systems. For example, I'd love to recommend Skies of Arcadia, but the only realistic option to play it is if you own a Dreamcast or GameCube and are willing to spend a hefty price on a physical copy. I also tried to provide variety in target ages, genres, and interests to help parents make informed choices about the best RPGs for kids.
---
Bug Fables: The Everlasting Sapling
Bug Fables: The Everlasting Sapling is a love letter to the early Paper Mario games. Rather than waiting for Nintendo to return the series to its roots, indie developer Moonsprout Games released Bug Fables in 2019. The game captures much of the charm, look, and gameplay elements that made the first two Paper Mario games enjoyable. Kabbu, Vi, and Leif, the game's trio of insect protagonists, are solid substitutes for Mario and his companions as they set out to find an ancient relic in the Kingdom of Bugaria.
The game's basic plot is the perfect RPG for kids with limited RPG experience. It also provides various button-pressing mini-games to land critical hits or reduce incoming damage. It is great for kids who find the traditional turn-based pattern of selecting commands and waiting for the next turn boring. This was my six-year-old's introduction to the genre, and I loved playing the game with her. The lack of voice acting provided the perfect forum to practice her reading skills while having fun. Making up voices for the characters and acting out the dialogue became the norm for us (for me, Leif's canonical voice is a bad impression of Ringo Starr). The game is also easily accessible on modern platforms. Alternatively, if you want to give Paper Mario a shot, the game is now available on Switch via the Online Expansion Pass.
---
Kingdom Hearts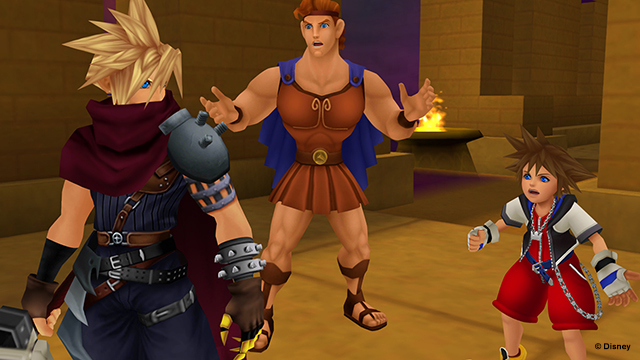 I acknowledge that turn-based combat isn't for everyone. I went the turn-based route when I introduced my oldest daughter to JRPGs. She wasn't a fan. She found the combat dull and repetitive. After lecturing her for many hours on why her opinion was wrong (kidding), I had her try Kingdom Hearts. As an admitted Disneyphile myself (shout out to any fellow Goofy Movie superfans), it is one of my favorite action RPGs of all time. My kids now share that sentiment.
If your kids have any level of Disney fandom, explaining the concept or showing them cover art will have them sold. For anyone unfamiliar, the basic synopsis is that you control a core party of Sora, Donald Duck, and Goofy as they traverse multiple worlds to stop an oncoming threat of darkness. Most of these worlds are settings from classic Disney films such as Wonderland, Agrabah, and Halloween Town. Along the way, you team up with many other Disney heroes to hack and slash your way through enemies known as the Heartless and memorable boss battles. Throw in a dose of Final Fantasy characters, and you have Kingdom Hearts. Though the overall story of the KH series can be a bit confusing, deep diving into the narrative iceberg is not mandatory to enjoy the games.
If your kids enjoy more recent Disney films like Frozen or Tangled, you could start with Kingdom Hearts III, which features characters and settings from these franchises. For older kids (or non-Disney fans) looking for other action RPG options, try Ys VIII. The game is rated Teen, so use your parental discretion, but it has a relatively simple combat system and a neat story involving time travel and an island populated by dinosaurs (or primordials in this case). Good if you have kids that love dinosaurs or if you've always wondered what it would be like if they made Land of the Lost: The JRPG.
---
Pokémon Brilliant Diamond & Shining Pearl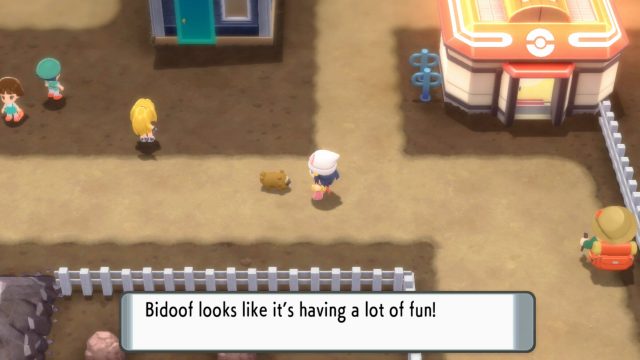 Okay, let's be honest, your kids know about Pokémon. They may have already played a Pokémon game. Since the first generation of Game Freak's pocket-monster-collecting, turn-based RPG for the Game Boy, Pokémon has been a cultural phenomenon. The Pokédex has expanded from the original 150 to over 1,000 pokémon. For the most part, the core gameplay has not changed dramatically since its inception.
For the sake of this exercise, let's assume your kids have not yet played a mainline Pokémon game. The question now becomes where to start. Considering modern accessibility, gameplay, and scope, I recommend Brilliant Diamond & Shining Pearl. These two Switch titles are part of Pokémon's 8th Generation and are remakes of the 4th Generation Nintendo DS titles Diamond & Pearl. These games offer updated graphics and modern hardware compatibility while remaining loyal to the originals. They may not have all the quality of life improvements of other modern Pokémon titles, but I believe the smaller maps and Pokédex make it a great entry point. Unfortunately, most modern Pokédexes have become so inflated that completion can feel impossible.
For very young kids, an alternate option to try is Let's Go Eevee or Let's Go Pikachu. It shifts away from the traditional method of capturing Pokémon to a Pokémon GO style utilizing the Switch's motion controls. The games are remakes of the classic Pokémon Yellow, and the setting and Pokémon within will be the most familiar to a broad audience. However, if you want to venture outside Pokémon but are still looking for monster-collecting fun, I strongly recommend Ni no Kuni: Wrath of the White Witch. The game takes a more action RPG approach to combat and has an amazing art style, with Studio Ghibli (My Neighbor Totoro, Kiki's Delivery Service) producing the animated cutscenes.
---
Costume Quest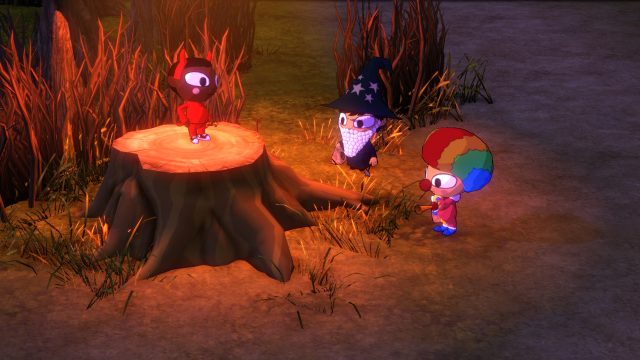 Some games are great at capturing a particular feel. Costume Quest is the perfect example of a game that embodies a sense of nostalgia and invokes memories of what it felt like to be a kid. This puts it high on the list of RPGs for kids themselves.
The game is simple in story and systems. The story follows a child trick-or-treating on Halloween night who must rescue their sibling after a monster kidnaps them. Along the way, the player collects items such as costume pieces and candy, completes turn-based battles, and recruits fellow trick-or-treaters in preparation to take on the leader of the monsters. Characters can equip different costumes that grant unique abilities in and out of battles. The costumes range from ninja and unicorn to a box of french fries. Costume Quest's developer Double Fine productions was founded by Tim Schafer. Schafer is like the Tim Burton or Neil Gaiman of game designers. My kids–who are fans of Nightmare Before Christmas and Coraline–love Costume Quest and its sequel.
Other games invoke a similar childhood nostalgia, such as the classic EarthBound and Undertale. However, I would give Costume Quest the nod for a beginner or an especially young child. Earthbound can be challenging, and Undertale is more suited to kids older than 10. Child of Light is another solid option that captures the sense of childhood wonder and also incorporates side-scrolling platformer elements.
---
Dragon Quest Builders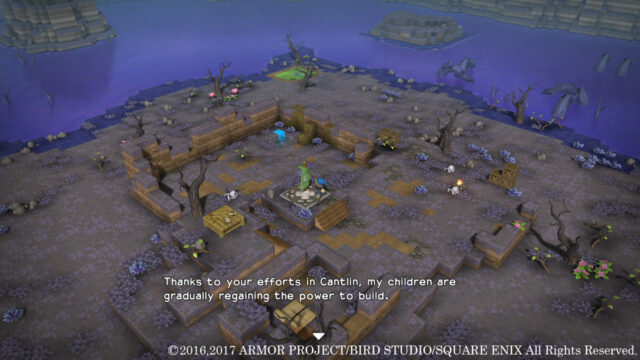 Venturing outside the box of standard RPGs, Dragon Quest Builders takes the RPG themes and style of the Dragon Quest series and adds a sandbox collecting and crafting experience similar to games like Minecraft. Players fill the role of 'builder' and must gather materials from the land devastated by monsters. The material gathering comes through mining, digging, and defeating enemies. The game boasts a simplistic yet satisfying crafting progression with a standard fantasy-themed story.
Dragon Quest Builders inspires creativity in an RPG, which I greatly appreciate for my kids. Working together to build an entire village in the Dragon Quest universe feels so rewarding. From my perspective, I never understood the appeal of Minecraft or other sandbox games. I need some sense of direction or clear objectives in a game, or I am at a loss. Dragon Quest Builders is the perfect blend of RPG progression with sandbox elements. It allows freedom to play, but there is always a defined path to return to when you want. It's also a great way to introduce kids to the Dragon Quest universe, one of the pillars of RPGs. You also can't go wrong with its sequel, Dragon Quest Builders 2. Conversely, if the Dragon Quest universe doesn't appeal to your kids, try My Time At Portia. The game shares similar gameplay elements without the JRPG aesthetic.
---
Mario + Rabbids Sparks of Hope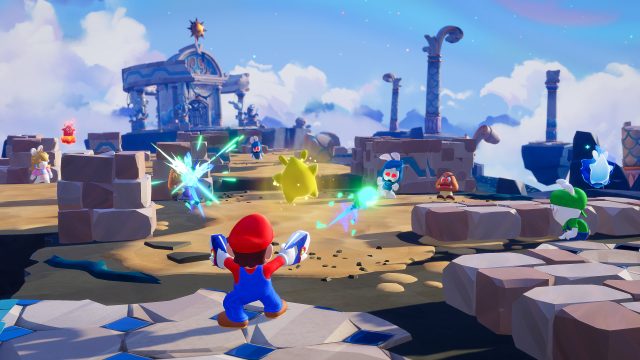 Maybe you're looking for a more tactical RPG option, but your kids aren't quite ready for the complex systems or challenging gameplay of titles like Tactics Ogre, Final Fantasy Tactics, or XCOM. I get it; who wants to explain to their seven-year-old that their favorite character isn't coming back after dying in battle? However, tactics and strategy games are a great way to foster learning through trial and error, which is excellent for kids of all ages.
Considering these points, my strategy RPG recommendation for kids is Mario + Rabbids Sparks of Hope. On the surface, the game appears to be just a silly crossover between Nintendo's beloved plumber and Ubisoft's Minions-like characters. However, underneath that odd disguise lies an enjoyable turn-based tactical adventure. Players move their party through various maps while taking cover and launching projectiles to defeat enemies. The game slightly edges out Mario + Rabbits Kingdom Battle for this list because of its minor improvements, including increased movement freedom and the addition of real-time elements. 
My favorite feature is the ability to adjust the difficulty settings and enable Invulnerability Mode, making your heroes immune to damage. This is perfect for kids and offers an additional option to overcome a challenging battle without getting frustrated. If you're looking for a more classic strategy RPG option, it doesn't get more classic than Shining Force. If your kids are open to the game's dated graphics, it is a great all-around introduction to the genre. It is also easily accessible on most modern systems, including Switch (via Online+Expansion Pack) or PS4/Xbox/PC through the Sega Genesis Classics collection.
---
Final Thoughts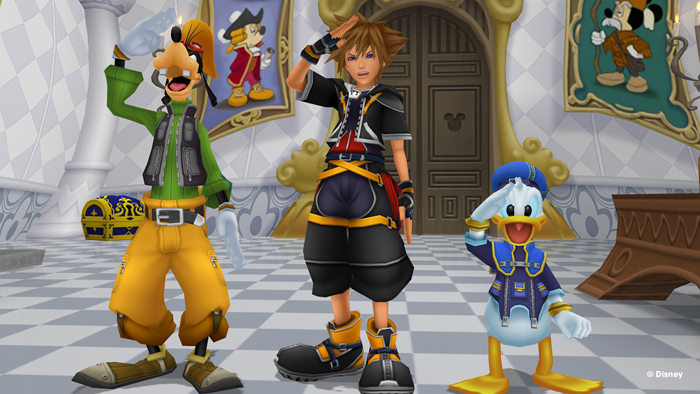 I hope parents and kids find this guide useful when looking for RPG options. The most important thing to remember is to find something your kids connect to and have fun with. Play together. RPGs are the perfect genre to experience together as a family. It can be a great bonding experience and help bring the next generation of fans to the RPG landscape.