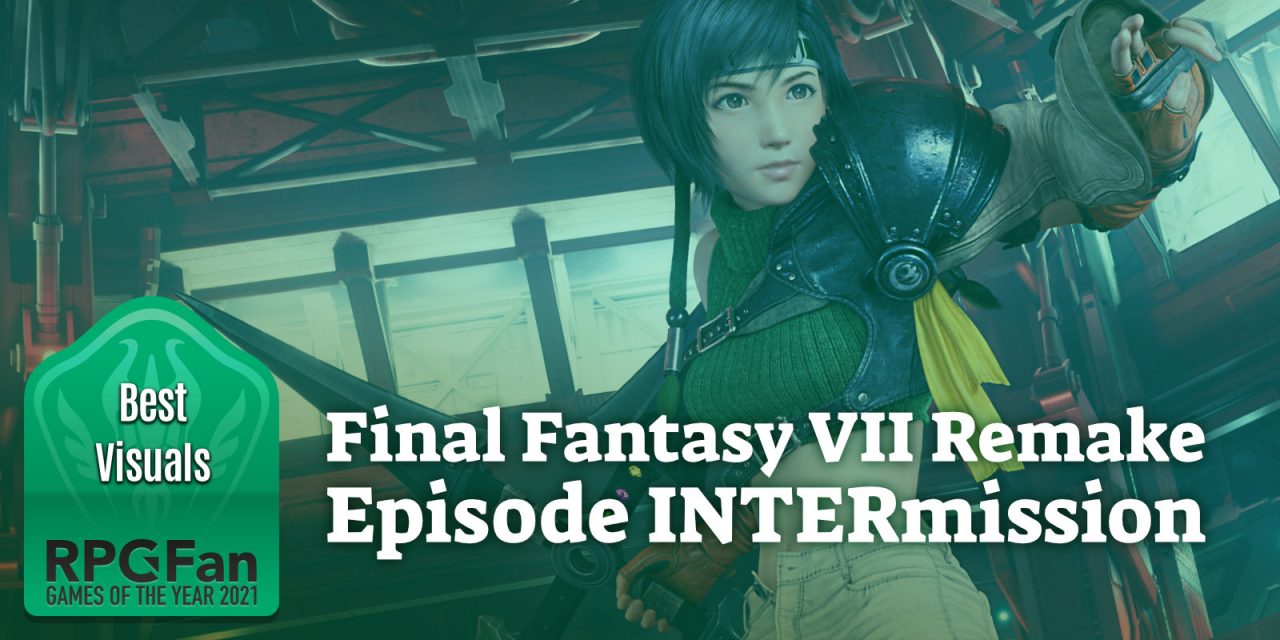 Winner: Final Fantasy VII Remake Episode INTERmission
Final Fantasy VII Remake certainly piqued many fans' interests with its new take on the 1997 classic by using Unreal Engine 4 to the fullest. Even though the game is largely defined by the 2020 release, the visual benchmark set was still enhanced in the release of INTERmission. The DLC episode takes advantage of new hardware and improves on what made the original Remake so visually great while fixing some of the issues that came before. Lighting and particle effects are as clean as ever, and characters like Yuffie and Sonon look and animate spectacularly. The battle animations are particularly excellent. It's a great performer too, offering incredibly stable 30 or 60 FPS modes that focus either on performance or the finer details. The visual presentation has so much polish and attention to detail, and it's great to see that a DLC like this was given the time and care it deserved. 
by Steven Mattern
---
Runner-Up: Tales of Arise
Fans of the Tales series were worried during Tales of Arise's development process that the series would turn away from its anime-inspired roots to please a wider audience. Thankfully, the team at Bandai Namco seems very aware of its series' roots, and as a result, Arise has subjectively some of the best 3D art direction in the series.
The 3D environments of Arise are all rendered with a subtle watercolour filter effect which helps direct the viewer's focus to elements in the foreground and brings a stylised depth-of-field to objects further afield. This works to great effect with the beautiful 3D environments and character models, bringing a very distinct flair and sense of natural progression to the series' visuals. The Tales series has never looked more splendid.
by Sam-James Gordon
---
Readers' Choice: Best Visuals
Winner: Final Fantasy VII Remake INTERmisson
Runner-Up: Tales of Arise
Game Awards for Best…
Element Awards for Best…
And Finally…