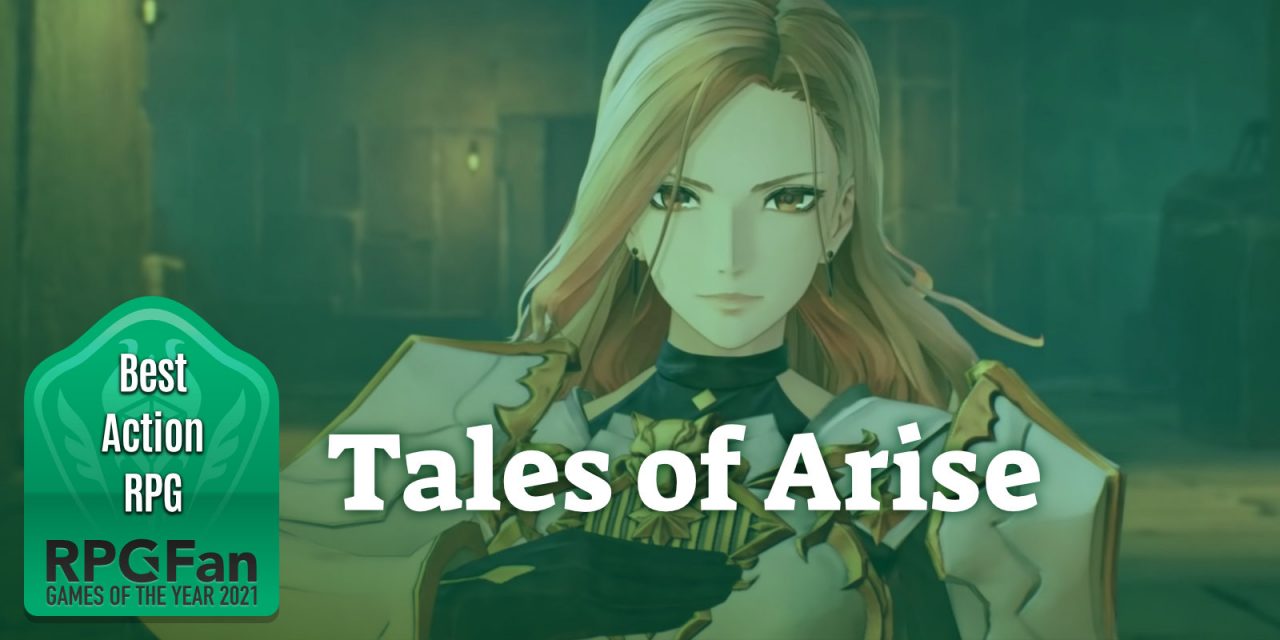 Winner: Tales of Arise
Tales of Arise is the biggest rejuvenation and reinvention the Tales series has seen since its inception. It's hard to understate the impact this newest entry has had, taking a series that had strong niche appeal into the relative mainstream. It goes back to the core concepts of the series, ensuring beloved staples like skits, character focus, and action combat stick around, but in Arise, they feel like they belong in a modern game. The combat feels wholly unique, with characters playing like they come from entirely different games and requiring practice to master. The story takes a decidedly more grounded turn, toning down the goofy humor without abandoning it entirely. And it's all wrapped up in one of the most gorgeous visual styles of the year. While a few changes might be a shock to long-time fans, it's clear that it's just the shock the series needed to launch into the mainstream and the next decade.
by Wes Iliff
---
Runner-Up: Monster Hunter Rise
Hot on the icy heels of Monster Hunter World: Iceborne comes a fantastic new entry into the long-running Monster Hunter series. Monster Hunter Rise is one of the most accessible games in the series, with more quality of life additions than you can shake an oversized stick at, so it's the perfect place for newcomers to start. With a huge cast of monsters, exciting new traversal options, and (of course) canine companions, Monster Hunter Rise has something for everyone. There's so much to see and do in Monster Hunter Rise, and whether you're playing solo or with friends, it's an extremely easy way to lose track of 150 hours or so. It's totally worth it, though.
by Des Miller
---
Reader's Choice
Winner: Tales of Arise
Runner-Up: Ys IX
Your voice was loud and clear here! Bandai Namco's stunning Tales of Arise walked away with nearly 60% of the votes; the others didn't even come close.
Game Awards for Best…
Element Awards for Best…
And Finally…