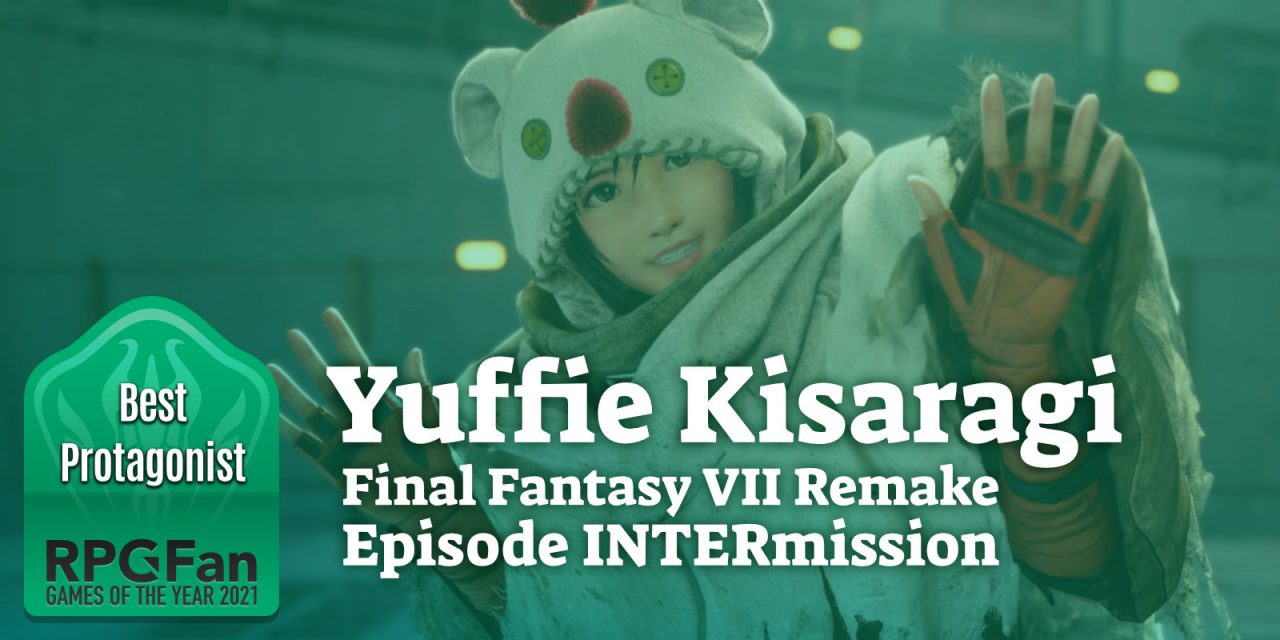 Winner: Yuffie Kisaragi (Final Fantasy VII Remake Episode INTERmission)
Episode INTERmission is fascinating because it's focused on edges of the Final Fantasy VII world that have never hit the mainstream. Sure, all the surprise extended universe appearances are wonderful, but none add depth to the world quite like the time we get to spend with Yuffie Kisaragi. In the original game, Yuffie doesn't get many character moments, and most of those are based around her questionable allegiance to your party. However, INTERmission gives you reasons to care about Yuffie. You get to see her idealism as she fights for her home of Wutai, you get to watch her struggle with being treated as an adult, and you can see the actual hero underneath the facade. It's rare that a game gets to expand upon a side character so much, but Yuffie has proven she's leading lady material in a few short hours.
by Wes Iliff
---
Runner-Up: Ryunosuke Naruhodo (The Great Ace Attorney Chronicles)
The Ace Attorney series already boasted some pretty fantastic leading characters, so Ryunosuke Naruhodo had a lot to live up to with his debut in The Great Ace Attorney Chronicles. Naruhodo won me over with a nervous energy which is gradually reformed into a passionate prowess in the art of arguing. Loyal, empathetic and innately witty, Naruhodo embodies the best qualities of past Ace Attorney protagonists, anchoring the frequently odd happenings of the plot in his down-to-earth observations and narration. Naruhodo is confidently written and experiences substantial growth over the course of his journey, making him an excellent pick for the runner-up!
by Adam Arter
---
Readers' Choice: Best Protagonist
Winner: Alphen (Tales of Arise)
Runner-Up: Yuffie Kisaragi (Final Fantasy VII Remake INTERmission)
Game Awards for Best…
Element Awards for Best…
And Finally…